If you're just joining, our family of four is on a three-year journey to double our net worth and become location independent so we can move abroad. Each month, I'll keep you apprised of our progress. This year, we've got some major goals, including paying off our outstanding debt (car and apartment in Chile), replacing our roof, AND saving around $70,000. As of April, we were roughly 16.5% of the way to doubling our net worth.
It's now mid-summer (sigh! can summer go a bit more slowly, please?). The junior ThreeYears and I are currently on a month-long road trip in the Southeastern US, visiting family, and Mr. ThreeYear just flew back to New Hampshire, having joined us at the beach for a lovely, sun-burned week.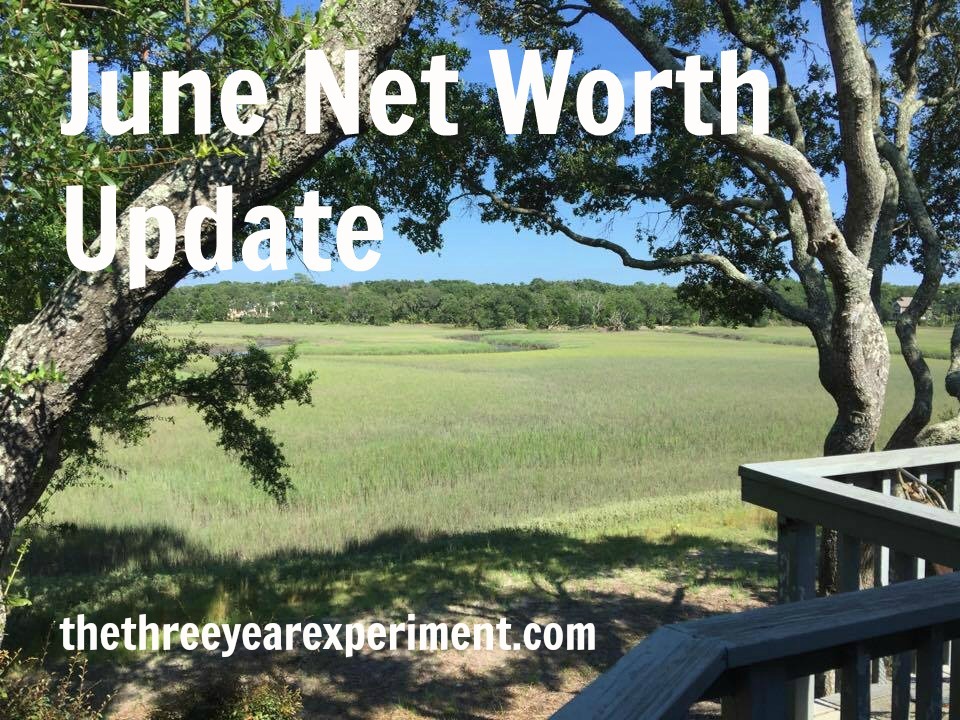 Part of Mr. ThreeYear's plans upon return will be overseeing the replacement of our roof. Unfortunately, our thirteen-year-old roof had defective shingles, and so must be replaced. For most of April and May, we priced out having new roofs put on, having previously exhausted our options of using the warranty (it was invalid since we were the second owners of the home) and seeing what the builders of our home would do (nothing). All over our little town, homeowner after homeowner is having to replace his or her roof earlier than expected because of this particular brand of defective shingles. Our freeze/thaw climate is very hard on shingles, and this brand did not pass muster.
That "little" purchase, which we've been saving for all year, and will cost, all told, $14,000, was big enough that our net worth was negatively affected. While we didn't count the money we'd saved toward the roof in our net worth calculations, we did have to take some money out of savings, which meant our number dipped down, very slightly, from the month before.