It's a busy time in the ThreeYear household. School (which is work, for me) has started. We're on tight schedules, up early, and racing to get ready for our days in the mornings.
In the afternoons, we have swimming, soccer, and homework. My older son has lots of homework this year and a large part of my afternoons are spent managing that (i.e., making sure he's actually doing it).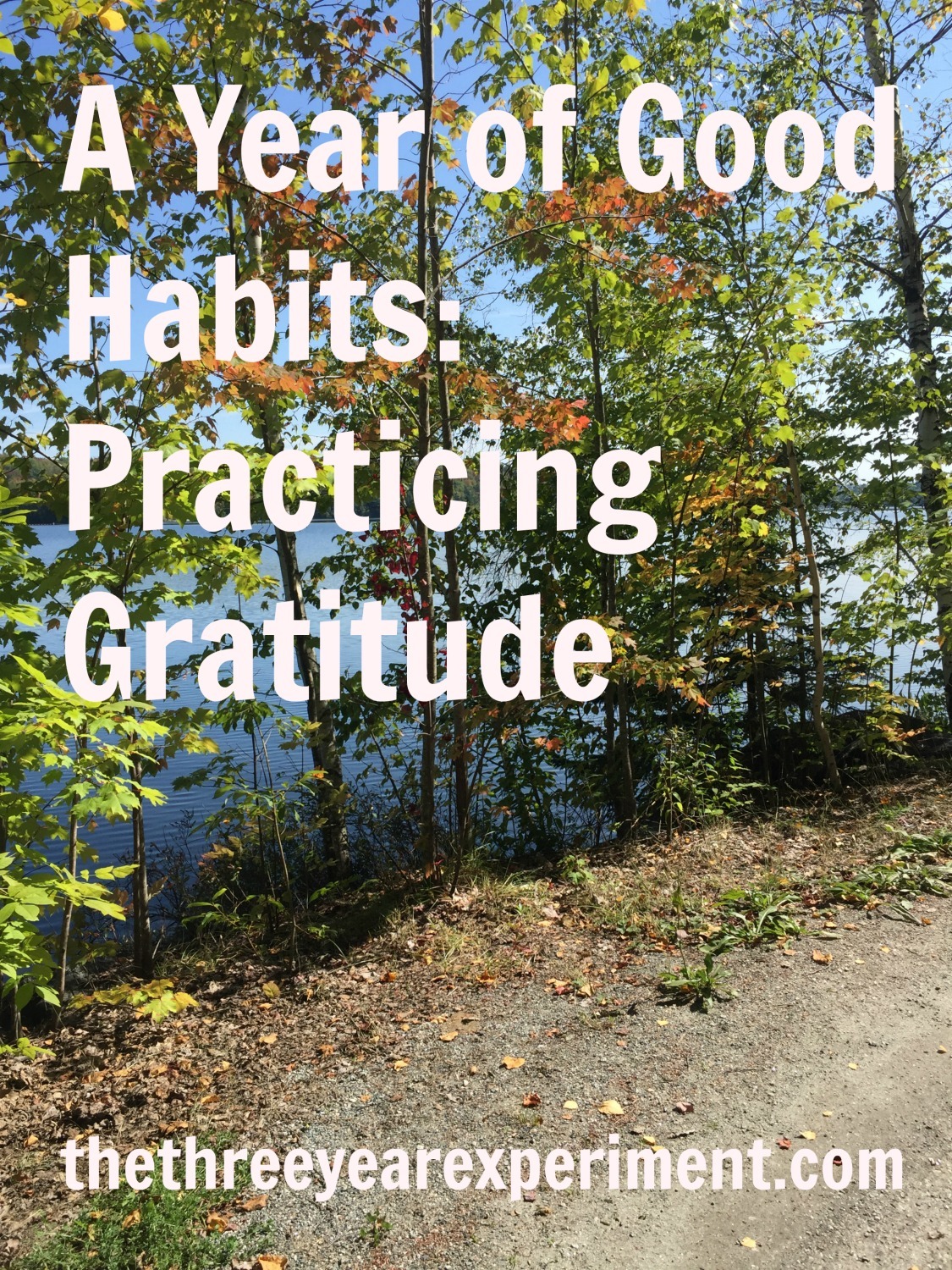 Weekends feel impossibly brief, especially since I'm taking a class on Saturday mornings and am gone from 8am-1pm.
It is a transition time, a time when our lives have changed radically from one season to the next. We have to give ourselves time to figure out these new rhythms in our days. I have to remind myself to prioritize sleep over almost everything (I'm so tired that I'm usually ready for sleep by about 8:30, but then again I do get up at 5am).
So what is a habit that can possibly support me this month? Picking going to bed early wouldn't be super helpful, because I go to bed as soon as I can every night. Luckily, I've already developed the habit of keeping my phone and Ipad in another room, so I'm not tempted to scroll through them right before bed. That's helped me tremendously, because I'm almost never tempted to stay up late (unless I'm reading a really good library book).  Continue reading "A Year of Good Habits: Practicing Gratitude"