Hello! Welcome to "Location Independent, International Jobs," the Wednesday series where I showcase stories from people who have become location independent, work internationally, and/or continuously travel. If you haven't already, check out the posts from Ruby from A Journey We Love or Adriana from Italy. Guest posters will be sharing how they became location independent or how they got jobs abroad, but most importantly, they'll share how their lifestyle has positively or negatively affected their finances and how they got to the life they're living now.  
The reason for this series is to showcase people who have already achieved what the ThreeYear family is working towards: location independence and/or securing international jobs. Since we're not sure which route we'll take, we thought we'd hear from people who've already achieved one or the other, so we can learn more.
Today, I'd like to introduce you to Pete from Do You Even Blog, where he interviews bloggers and online entrepreneurs on his podcast, and teaches people how to blog on the website. Pete and his family have been fully location independent for about six months and he runs his own business from home. I've gotta share his "official bio"–what a wordsmith! 
Pete McPherson writes killer bio paragraphs. But when he's not doing that, he's a full-time husband and dad, idealistic entrepreneur, purple cow thinker, blogger, marketer, CPA, data nerd, STAR WARS nerd, web and iOS developer…and really fast typer. He spends his days teaching people how to blog better as well as drafting and validating various project ideas.
So get ready to hear a story about bravery from Pete, who took a leap of faith to create a location independent business to give his family a better lifestyle. 
Can you tell us a little bit about your background?
I have two kids (aged three and three months), and I have a super-corporate background in Accounting and Finance. I worked for huge companies in Atlanta, Georgia [Laurie: hey! us too!] for a few years before venturing out on my own 100%.
Oh, and my wonderful wife and I have been married four years!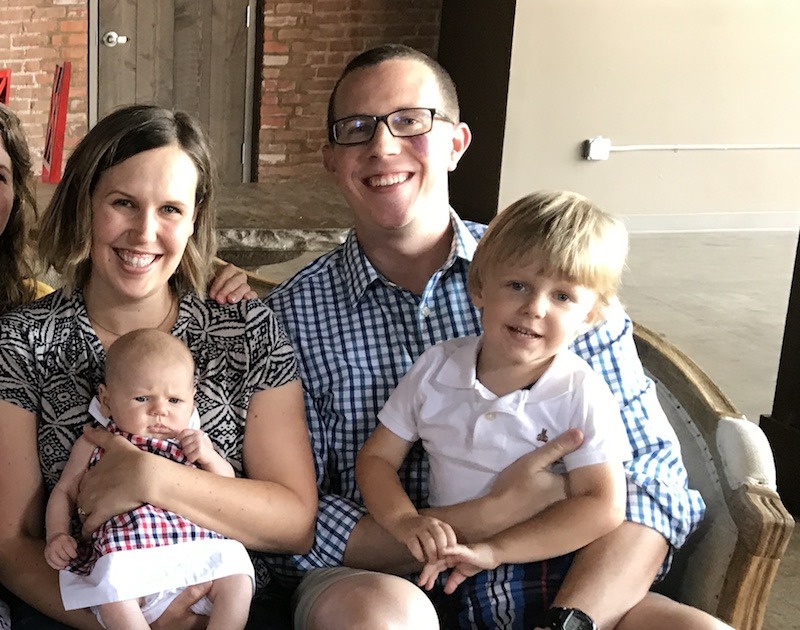 Continue reading "Location Independence, International Jobs: Pete of Do You Even Blog"