I love a deal as much as the next person, but as I've embraced minimalism over the years, I've begun to make an effort to buy fewer, better things.
Mrs. Frugalwoods writes a great post about why "Buy It for Life" isn't necessarily a foolproof frugal plan, and I agree with her on many of her points. In fact, I have a "8 Cheap Buys that Have Lasted Years" post highlighting the things I've bought for cheap that have lasted.
But this post is not about those purchases. This post is about the things that I have consciously spent more money on, in order to get a quality product that:
a. I love and
b. will last.
I think that the common denominator of these items is that I love them, that they "spark joy" every time I touch them, use them, or look at them. Because I've ended up using these items so often and sometimes, for so many years, the cost per use of each item is incredibly low. They have, indeed, been worth every cent.
Here is a caveat: I only bought about half of these products full-price. The frugal side of me always looks for a way to get quality goods for less. I bought in outlet stores, at company sales, and at discount stores. Once you've identified the product you want, it pays to shop around and shop strategically.
But in the end, I recommend buying the exact size, style, and color you want. Don't compromise just because something's on sale. You won't be as happy if you do.
I've also linked to where you can get your own if you so desire. These aren't affiliate links; I just want to share great products with people who'll appreciate them if you're in the market for any of these items.
If you are interested in finding quality items that last, or that come with a lifetime warranty, I recommend the excellent site Buy Me Once. They have a selection of well-curated, well-made products that will last you a long time.

My Journal
I've written before about my $64 journal. That's a lot of money to pay for a journal. But if you believe Jim Rohn, that the most important books you'll ever read are your own journals, then maybe it's really a small price to pay.
Since I've started this blog, I've written less in my journal, but it's still the place where I capture random thoughts, quotes, ideas, and summaries of books I've read. I keep my yearly goals sheet in it which I refer back to from time to time.
Cost per use: $.29 per entry, assuming I write an average entry of 1.5 pages, and the book has 336 pages, front and back.
Buy your own: Rogue Journals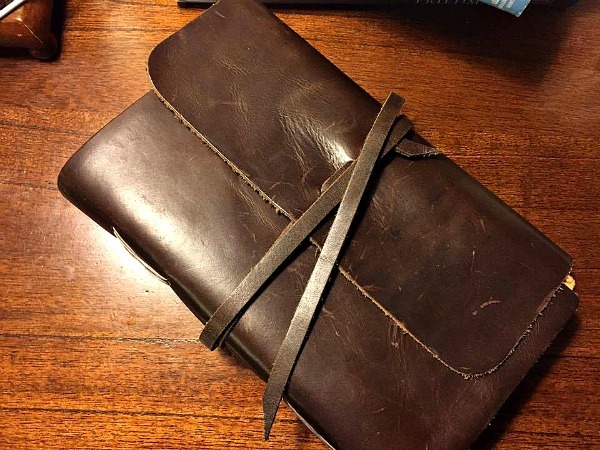 Simon Pearce Coffee Cups
We own four pearl white ceramic coffee mugs, out of which we drink our coffee every morning. Each coffee cup is made by hand at a Vermont location of Simon Pearce, a local glass and pottery store. Simon Pearce items do not come cheap, and each mug cost us $35. They're ceramic, so we've lost one over the years and had to replace it. But they're sturdy, we treat them carefully, and drinking coffee out of this mug just tastes better somehow.
Also, we've seen Simon Pearce glassware being made at the Quechee, Vermont, store and we know some of the artisans who make the pottery and glass, so it's a cool feeling to be so connected to these beautiful items.
Cost per use: $.21 per day, so far. We've bought a total of 5 mugs and have had them an average of 5 years. We use 2 mugs per day and I estimate we drink coffee 340 days per year (every day we're home and not traveling). We hope to keep using them for many more years to come.
Buy your own: Cavendish Dove Mug
Refillable Pen
My current refillable pen was a gift, but I've been given others over the years, and I'll assume an average refillable pen costs in the neighborhood of $30, unless it's a really nice one, and then you can spend hundreds. We'll assume mine cost roughly that, plus the cost of one converter ($6.69) and one bottle of Waterman ink ($11.29). I've only had this pen since Christmas, but boy do I love it. It works so well and when it's out of ink, I just refill it. My bottle of ink should last me for at least a decade, I'm guessing.
It's a joy to write with this pen. I keep it with me and use it wherever I go, and feel good about keeping cheap-o plastic pens out of the landfill.
Cost per use: $.32. Again, since this is such a new product, I expect this cost per use figure to drop rapidly in the years to come.
Buy your own: Lamy Refillable Fountain Pen
Darn Tough Socks
My friend Laurie (great name, right?) makes a trip to the Darn Tough factory sale every fall, and two falls ago she bought me $85 worth of socks–I think it was about ten pairs. Hiking socks, skiing socks, running socks, dress socks. That's a lot of money for ten pairs of socks, but Darn Tough socks are amazing. They last forever. They actually have a lifetime warranty, except for the factory sale, because they're so discounted. Normally, each pair of socks is $15-$30, so I got my socks at half price. So far, they're holding up like champions. Normally, a pair of socks is barely hanging together at the end of two years, especially when I was in New Hampshire with their long winters. Socks get a workout there.
But my socks look as good as the day I got them, even with dozens of washings.
I'll probably go ahead and spring for some full price socks ten years from now when my current batch gives out.
Cost per use: $.15 per wear so far, if we assume I wear socks 2/3 of the year (that'll go down in NC, but for the past two years that's about right or even a little low).
Buy your own: Darn Tough socks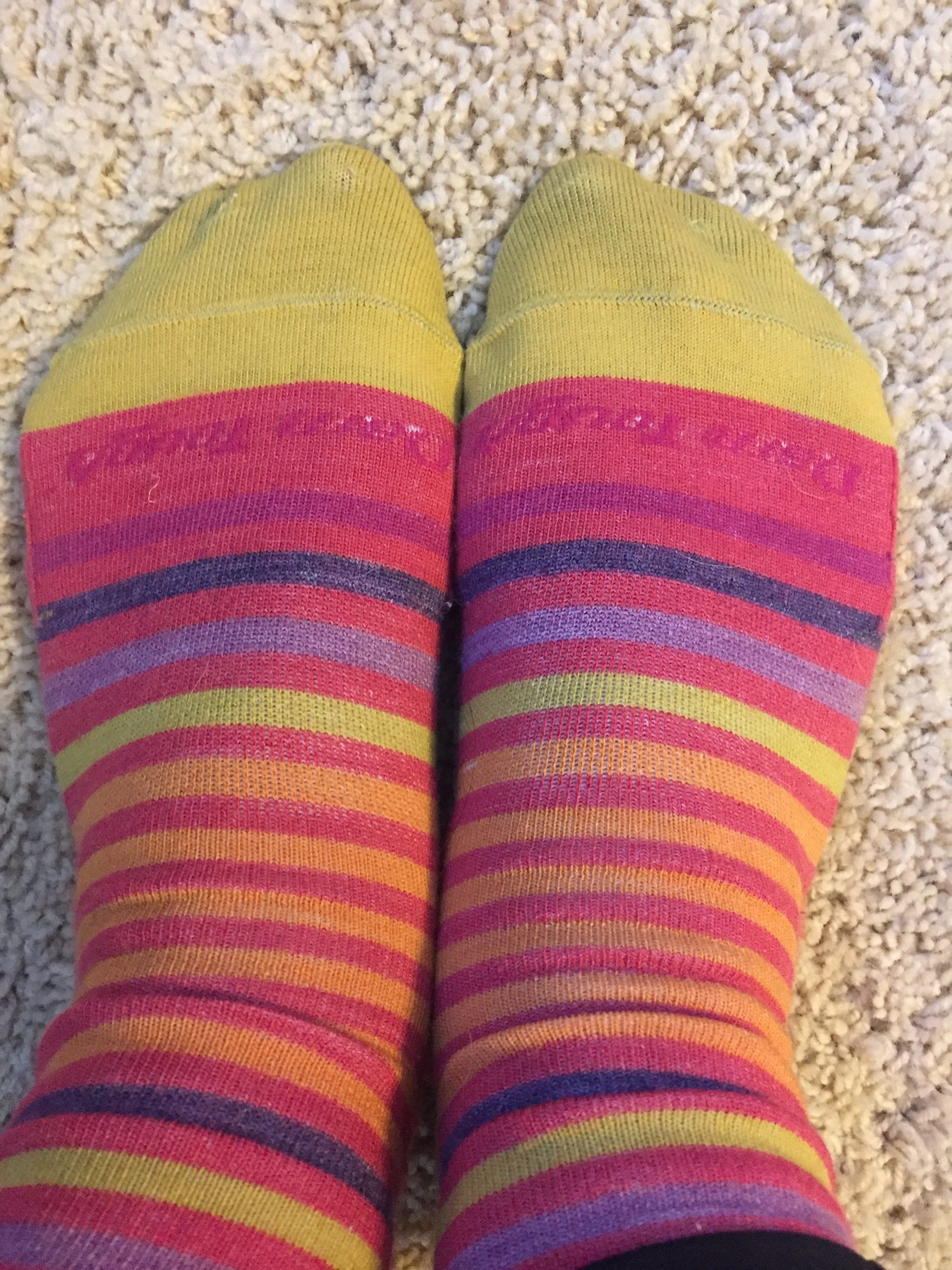 My Winter Boots
While I love to buy my summer shoes at the thrift store or consignment shop, winter boots are a whole other category of footwear. They need to be sturdy, especially if you're living somewhere with intense winters, like we were in New England.
My dad has given us LL Bean gift cards for Christmas for years, and I have spent several of mine on winter boots. Although I spent a ton on these high-quality boots, I didn't pay full price for them. I bought them all from the LL Bean outlet store, using gift cards. Even so, I spent over $100 on each pair of boots. There aren't a ton of LL Bean outlets out there, but I know many stores sell the Teva brand of boots, which are great.
I have three styles in three different colors, one of which I could wear with every single winter outfit I own.
My brown pair are Tevas, and are made of water-resistant leather with a thick rubber sole. I've had them the longest and they've been polished a time or two.
My tan pair are from the LL Bean Signature line. They're not water-proof (major bummer) but they're very stylish, so I wear them a lot.
My black pair are also Tevas, and have a thick rubber sole and are the most comfortable of the three. But they're all supremely comfortable.
I chose the bootie style for all three, with a side zip, because they're easy to get on and off and don't bug me by going halfway up my knee.
Cost per use: $.63 per wear so far, but I've only had them two years. I expect the three pairs to last me many more years.
Get your own: LL Bean boots
Pons
I've talked about these beauties before. Pons are Spanish shoes made by hand by the company Avarcas in Menorca, Spain, and are the most comfortable summer shoe I've ever owned. Plus I love the way they look on my feet. I saved up and bought these full price, so I paid $79 for them (shipping was free).
While I apparently love footwear very much, given that so many of these pricey purchases have to do with feet and shoes, I don't usually spend so much on summer shoes. But these shoes have been a great purchase.
Cost per wear: $2.63. I've only owned these shoes for a few months, but I hope to own them for many more years.
Get your own: Avarcas USA
Yamaha Keyboard
When Mr. ThreeYear and I were first married, we didn't have a piano, and buying one was above our budget. But we did decide to buy a full-sized Yamaha keyboard that has the touch, feel, and sound of an upright piano. It cost us $1000, which was an incredibly expensive purchase, especially at the time. It has lasted almost fourteen years, and even though it got a broken foot on our move to North Carolina, Junior and Little ThreeYear have learned to play the piano on it. It's a high-quality keyboard and we've never felt the need to replace it with anything else.
Cost per use: $.46 per play, assuming we played it three times per week.
Get your own: ARIUS keyboard
Purse
I bought my purse a few years ago. It's all leather, it has two straps, so I can carry it across my body like a messenger bag or over my shoulder, and it has the right amount of size inside. It has a sip closure. I am not a fan of trendy, expensive brand-name purses, so I looked for something that wasn't a well-known brand name. This purse was Fossil. I paid over $100, even at TJ Maxx, but considering the last purse I had lasted me fifteen years, I have high hopes for this diminutive beauty.
Cost per use: $.10 per use. I do use this every day, so I'm not surprised. But dang! Good buy!
Get your own: Fossil handbags
While none of these items has lasted me for life, and the longest has been with me a mere fourteen years, the cost per use of these items is well below $1 per use, with the one exception of my Pons that are only two months old.
When you buy things that you love, you'll use them every day. They'll bring you joy and that money you spent will make you glad, not regretful. I'm slowly, ever-so-slowly realizing that these thoughtful purchases are the way to go for so many reasons.
I look around in my home at purchases I've made that haven't been thoughtful. How many clothes purchases have I made where I wear the item one or two times? Even if I *just* spent $5 at the thrift store, that's still a high cost-per-wear, and a large amount of regret to carry around each and every time I look at the piece in my home.
You don't always have to spend a lot of money to find products you love, though, and next week, I'll be back with a post on my ten favorite purchases that have been cheap AND lasted me years.
I'd love to hear from you: what's your favorite expensive purchase?