It's no secret that the ThreeYear family loves to travel. But we have two kids who almost always travel with us, and four travelers are a lot more expensive than two! So over the years, we've learned how to keep our travel expenses down.
Here are 5 ways that we budget travel with our kids.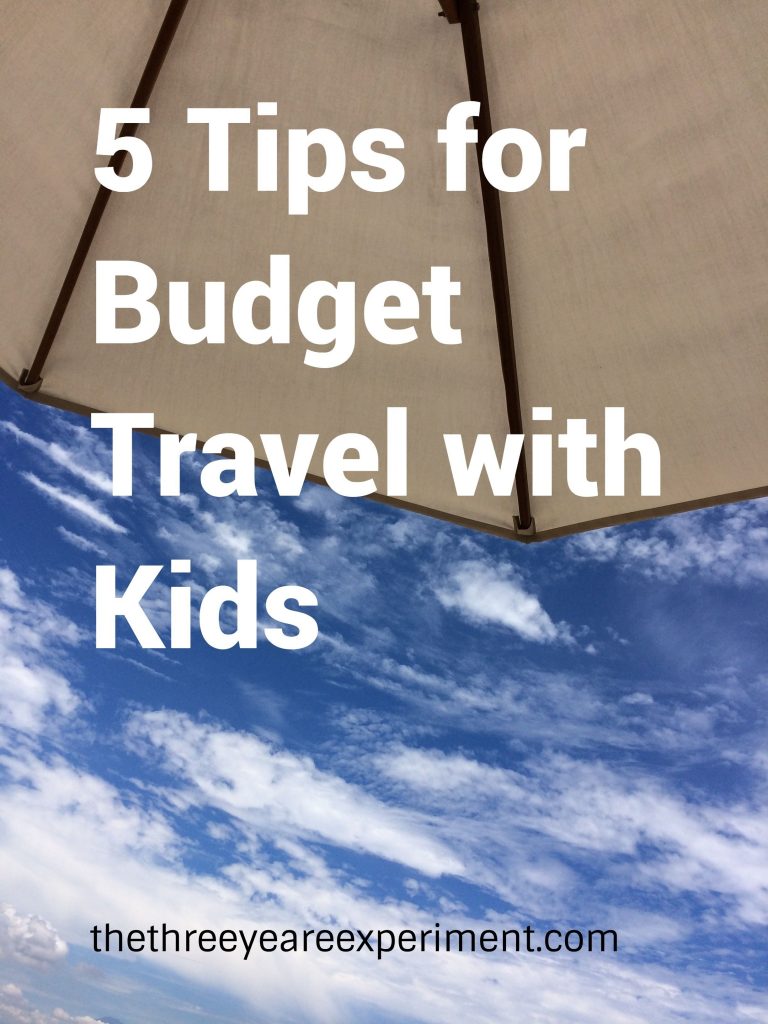 We stay with friends or family.
One major way we travel is to plan where we go around where our friends and family live. We have friends all over the world who have invited us to stay with them. This is a great way to save on the cost of hotels. Our friends generously invite us into their homes, and share their food, lodging, and most importantly, expertise with us.
We make sure to buy groceries, buy them a nice meal, and/or pick up a nice gift to thank them for their generosity.
On the flip side, we open our home to any and all family and friends who want to come visit. We love to host because it's so much fun to share our region with our friends. If friends come in the winter, we take them to our local slopes and help them get the best package deals possible for skiing. We show them our favorite places to eat and update them on the history and significant sites.
When we travel to our friends' or families' homes, they do the same for us. We have built-in travel guides who tell us what attractions to skip and what are must-sees.
One thing we've learned over the years is that when we're visiting, it's important to take a day or two to explore on our own, to give our hosts a break. We also offer to make dinners or take them out, to give them a break from hosting. The cost of a meal is a fraction of what we'd pay in hotel or AirBnB costs. And the experience of staying with friends, often in the heart of a cool city or country, is priceless.
We know how much we love to host others, so we take people up on their offers when we can. It truly improves our travel experience at least 100% to stay with people we know and love.
You may be thinking, "but I don't know anyone who lives somewhere exotic!" Do you know someone who lives somewhere you've never been? Even if it's one state over, staying with a friend or family member can give your family a novel travel experience, and your hosts can show you the coolest parts of their city or town.
We visit local supermarkets and cook for ourselves.
One of the most expensive parts of a vacation can be eating out, unless you're somewhere like Southeast Asia. There, meals can be had for about $1 a person, but in the rest of the world, eating all of your meals at restaurants can add up fast.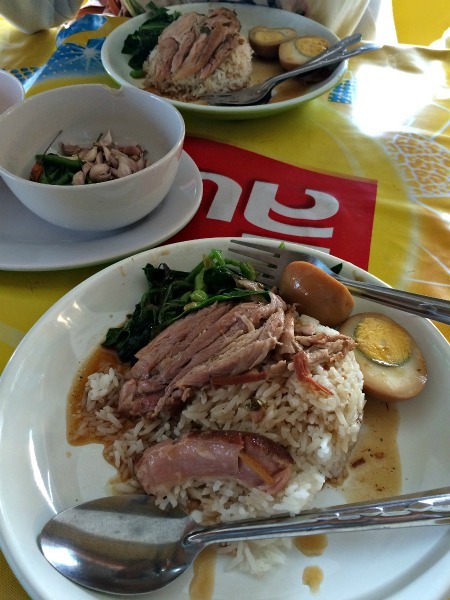 Our family chooses to shop at supermarkets and buy ingredients to cook many of our meals at home. When we visited Chile this December, we visited the feria, or farmer's market, and stocked up on fresh fruits and vegetables. It was summer while we were there, and it was a treat to be able to eat ripe fruits and vegetables that weren't available back home, where it was winter.
We ate our breakfasts at home, and often made simple dinners or at leftovers at home as well. Since lunches are generally the best eat-out deal in Chile, we'd pick up take-out and eat fried fish, potatoes, rice, and salad for lunch and dinner.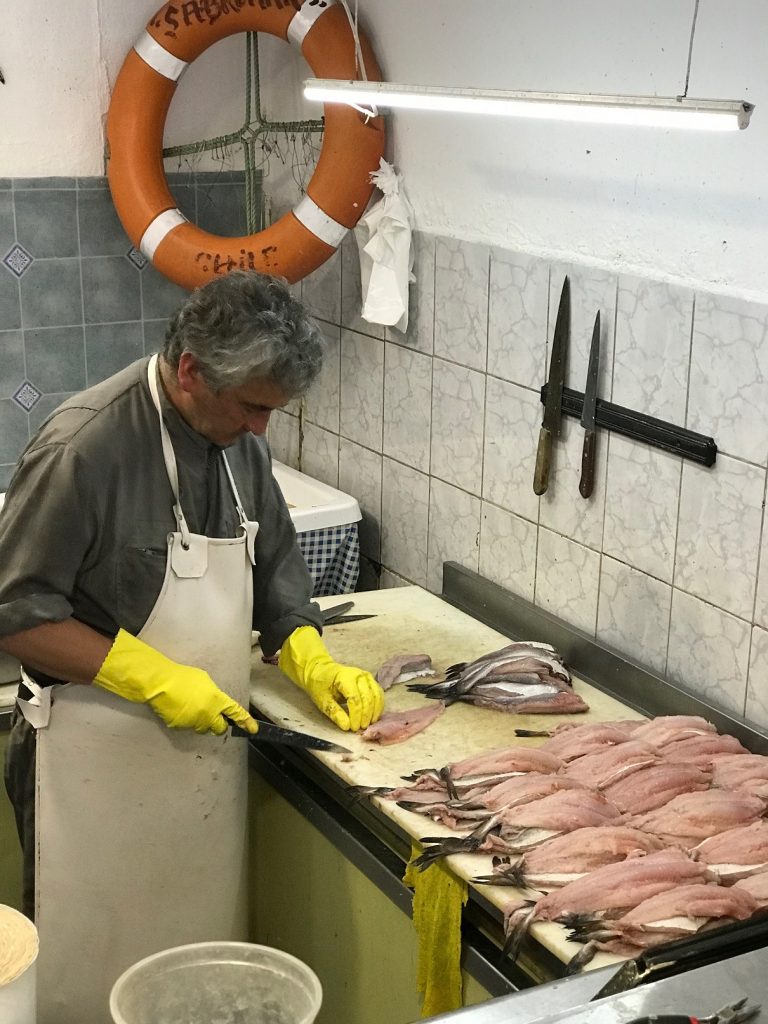 One of the best parts of shopping at local supermarkets is eating like locals eat. When Mr. ThreeYear and I were in Bangkok, we shopped at the 7-Eleven across the street from our AirBnB and found strange but delicious local foods, like Ramen with super-spicy flavoring, instant coffees, and toast-able sandwiches that we ate for breakfast. You can also pick up beer and wine this way at much cheaper prices than at restaurants.
We pepper these eat-at-home experiences with well-chosen eating out experiences. That way, our dining out experiences feel more special and we don't suffer from dining-out fatigue (have you ever been there? When all you want is a nice fresh salad that you make yourself after eating big, heavy, expensive meals for days on end?).
Many of the best restaurant experiences, especially for families, can be inexpensive, but just as special as gourmet dining. And if you only eat out on occasion, you'll appreciate wherever you go that much more.
We sign up for airline deal sites.
We are members of Scott's Cheap Flights, and we get notifications with cheap airline deals every day. We keep our plans flexible, so that if we see a great deal, we can jump on it.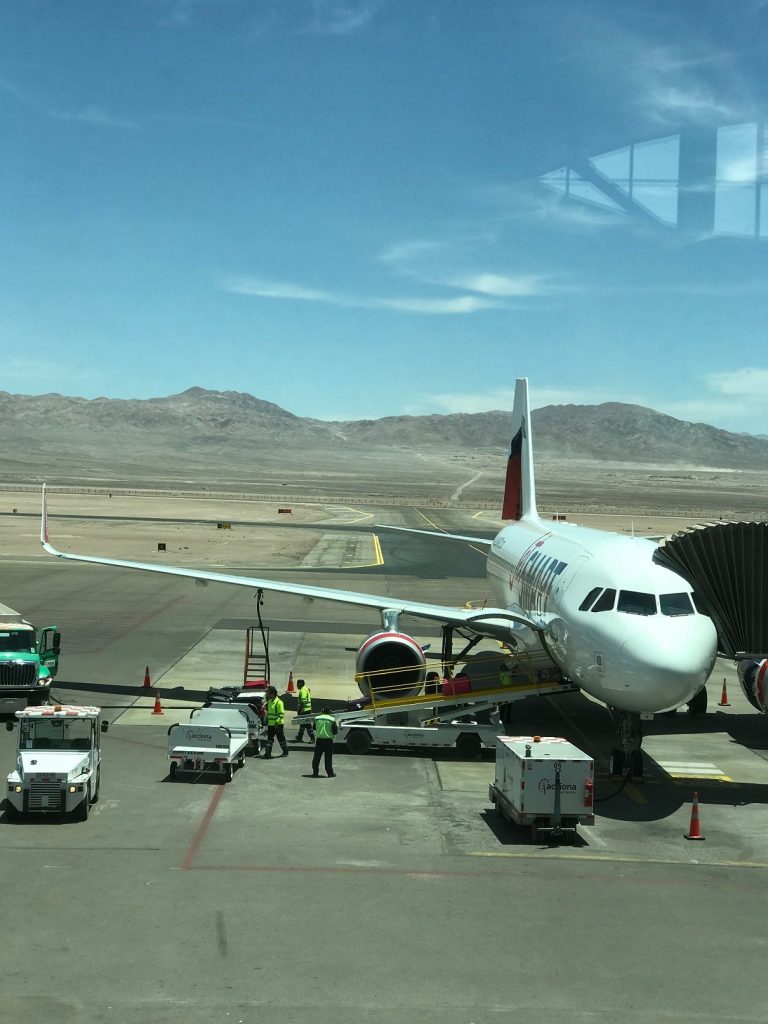 It's also very helpful if you have flexible dates for travel. We are more flexible in the summertime when neither I nor the boys are working, but if you're able to jump on flight deals during the school year, you can get some incredible flight deals. I recently saw flights to the Caribbean in the $200s (US) from Boston, which would have been a spectacular winter getaway.
Oftentimes, if you can find cheap flights to an incredible destination (especially Southeast Asia), the rest of the stay can be dirt cheap. We stayed at an AirBnB in Bangkok for just $27 per night while we were there, and meals cost around $1.75US per person! While flights to Asia are long (especially from the East Coast of the US), if your kids are slightly older, they can binge on movies for 15 hours. I've seen flights as low as $450 from Boston to Bangkok (with stopovers). While that would be $1800 in tickets for four people, your lodging and food expenses would be just a fraction of that cost.
We sightsee for less.
Many times, when we visit an iconic city, like Santiago, we feel compelled to visit all the famous, but pricey, tourist destinations. While it can be fun to visit the top of the tallest building in South America, it's also very expensive–it was $81.25 for the four of us to visit the top of the Costanera Center when we were there in December.
However, it's much cheaper (and often less crowded and more fun) to spend time exploring the free attractions in a city. When you're in Paris, you can enjoy the beautiful park around the Eiffel Tower without buying the pricey tickets to head to the top.
In Santiago, there are so many cool neighborhoods that you can explore–Bellavista, Lastarria, and Parque Forrestal, to name a few. Kids love to be able to run around and play, so finding a shady park and throwing down a blanket is a way to almost guarantee they'll have a great time (and if you throw in fountains, it's definite!).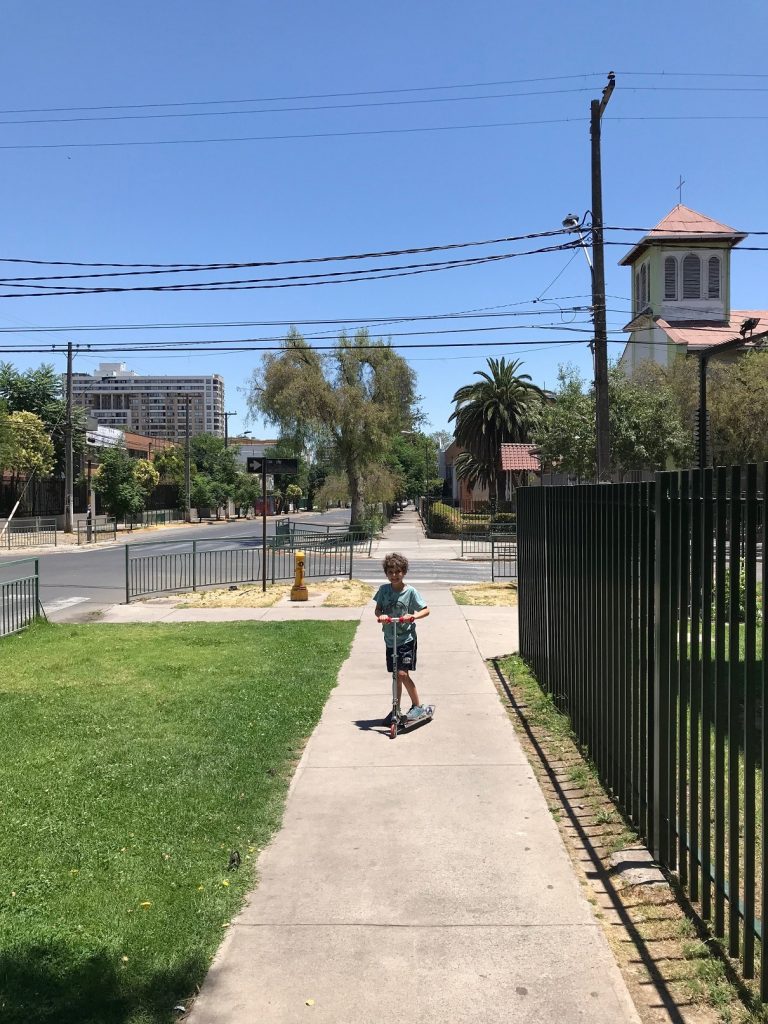 You can also visit museums and other attractions on half-price days. While this takes a bit more planning, especially if you have a short trip, it's a great way to keep costs down if you can make it work. Mondays, Tuesdays, and Wednesdays are days more likely to be half-price for museum entry. Just remember to pack a lunch or eat somewhere else if you can, because museum food tends to be overpriced and bad quality!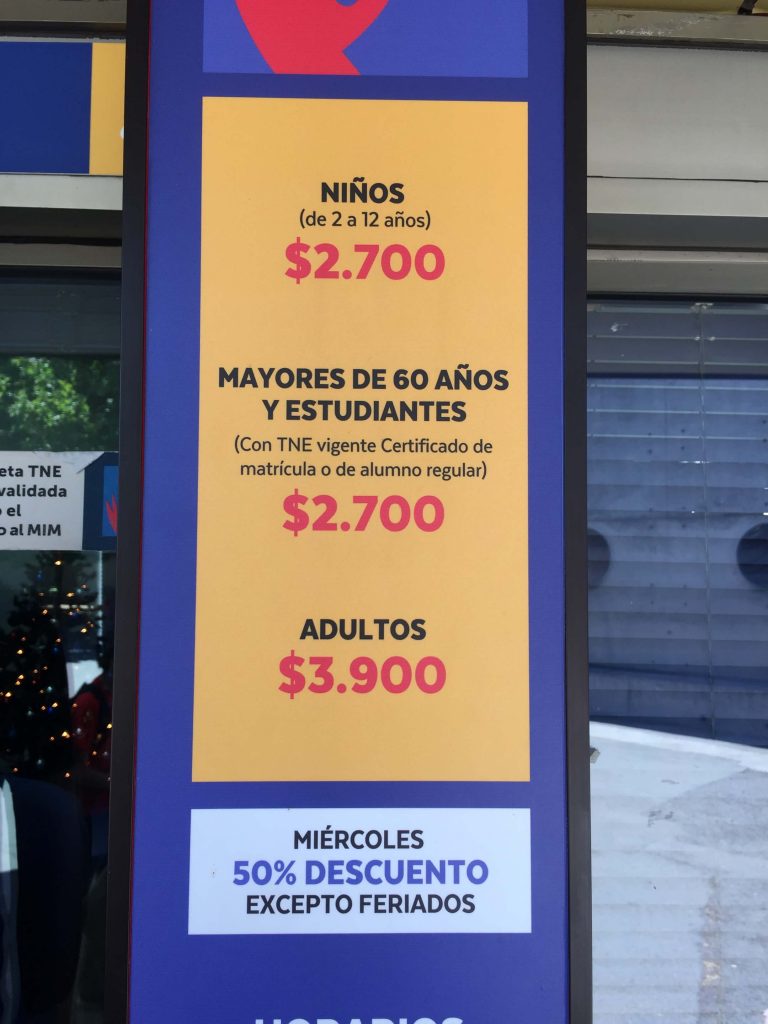 One of the biggest shifts we had to make with sightseeing was mental. We had to tell ourselves, "We don't have to see everything. If we 'miss' an iconic tourist destination, it doesn't mean we haven't had a successful trip." The best trips involve connecting with a place, meeting local people, and enjoying it as they enjoy it, NOT standing in yet another line to experience some "must-see" overpriced tourist trap.
That leads to our number one piece of advice when you're budget traveling with kids:
We enjoy the little things.
Travel is about seeing new places. As Vicki Robin, author of Your Money or Your Life, so perfectly describes it,
It's novelty, stimulation, and getting out of daily and sometimes deadening routines. It's needing some aimlessness and idleness in contrast to my norm of purposefulness. It's learning new languages, cultures, facts. Meeting new people. A slower pace with less stress. Swimming in a different sea of assumptions, getting jolted out of narrow-mindedness. Tasting new food.
Travel is about seeing something new, experiencing new sights, sounds, flavors. But that doesn't mean that every moment has to be filled with experiences that cost money.
Our favorite experience from Santiago this December? The feria. The feria is a farmer's market where locals come to sell the freshest fruits, veggies, seafood, and toys. It's a place to see and be seen. But it isn't expensive. In fact, it's the cheapest place to buy food that exists in the city. And it's one of the most experience-rich walks you'll ever undertake over three blocks.
Spending the afternoon in a park, people watching, letting your kids try new flavors of popsicles or ice cream, enjoying each sip of a delicious cappuccino, smelling the aromas wafting around you–all of these inexpensive or free experiences make travel so wonderful.
There you have it–our top five budget travel tips for travel with kids.
What's your favorite way to save while traveling?