This post may contain affiliate links. Please read my disclosure statement on the Start Here page for all the fun details. Thanks for supporting the site!
In the months leading up to putting our house on the market, we spent a lot of time fixing the broken areas in our house. Our kitchen sink had been leaking for months and we finally hired a plumber to install a new faucet. There were two plastered spots in the bathroom where we'd removed a towel rack and we painted over them. For the entire time that we'd lived in the house, we'd had a light fixture in the bathroom that we'd removed, because we were scared it wasn't water safe, and had put a metallic plate over. We finally got a water safe light installed.
These fixes cost money, but not near as much as I thought they would. Once I found a handyman and an electrician who'd fix everything, I think we ended up spending around $350 to:
fix a broken electrical outlet in the kitchen
replace a non-working GFI outlet in the back of the washer so we no longer had to stretch an extension cord across the hall to plug it in
replace the front door knob that didn't latch correctly
replace the shower light
reinstall two towel rods that had come loose
Some of these fixes we could have done ourselves, but because we were in a hurry to get our house on the market, we had our handyman tackle them.
Now that We're Selling
You know that feeling you get when you fix everything in your house, get it looking beautiful, and think, "Why didn't we do this years ago?" Me too. It got me thinking about how fixing all the small broken things in our environments can help our finances, too.
Stay with me here, because I'm about to get a little The Secret on you.
I realized that looking around my house, day after day, at all the things that needed to be fixed, created an ongoing monologue in my brain, "I need to get that fixed." "That sink has been broken for six months. When will we get that fixed?" This was all low-level noise, and I didn't really do anything about it. I just generally responded to my head with, "Not now." But, over time, all the broken stuff started to weigh on me mentally.
Because I was always thinking about the stuff we needed to have done, I couldn't just sit in a chair and think about new ways for our family to reach our net worth goal (I'm a big fan of giving yourself time to just think, by the way). I was preoccupied. When I looked around in my chair, I'd see walls that needed painting and a sagging bookcase which would lead me to start thinking about the broken washer and the faucet.
Maybe I should have turned that mindset off. I did try. But in hindsight, the wiser thing would have been to get the broken stuff fixed. I'm not talking about making your house show-room ready perfect. It's not perfection we're after. It's just getting the big, brain-sucking broken stuff repaired.
Mental Bandwidth
I'm a big believer in the idea of mental bandwidth, especially when it comes to women. When we have less mental bandwidth, less ability to focus, we're not as efficient. The authors of the book Scarcity: Why Having too Little Means So Much, explain this idea:
"We can directly measure mental capacity or, as we call it, bandwidth. We can measure fluid intelligence, a key resource that affects how we process information and make decisions. We can measure executive control, a key resource that affects how impulsively we behave. And we find that scarcity reduces all these components of bandwidth–it makes us less insightful, less forward-thinking, less controlled."
In other words, when there are a lot of distractions in your environment that take low levels of attention, like the broken sink and the patched spots on the wall, that directly reduces the amount of brain power you have to tackle other projects (creating mental scarcity). When you're in your house, the to-do list you have to tackle is always somewhere in the back of your mind, sucking all your ability to concentrate on the really important stuff you need to do, like investigate the best credit card points situation.
By taking the time to repair all those small things that are broken, you're freeing up your mind to think about other topics, like money.
Designate a Fix-it Weekend
I read a book, years ago, written by Jack Canfield, a motivational speaker who was big in the oughts. He recommended several practices that have stuck with me today, because they're really good advice.
One thing he recommended that people do is spend a day or a weekend fixing all the things in your house and your car that are broken. Make a list of everything that needs fixing, then go to a home improvement store, get the materials you need, and fix what's broken. If you're not handy, research local handymen who could help. In my experience, they generally charge $20-$40 an hour and can get a bunch of projects done in 2-3 hours.
Ask around on Next Door for ideas. Get recommendations from local real estate agents. Make a plan. Then buy the parts you need or get your handyman to do it and get things fixed. It may take several trips so be prepared. It's worth a week or so of inconvenience for years of having it fixed.
Our New House
A lot of times, I write posts to remind my future self of stuff I used to know. This is one of these posts. When we move at the beginning of July into our new home, I'm going to be tempted to unpack everything and settle into our house. But I have to remember that getting broken things fixed will clear up the mental space to allow me to make more money by looking for jobs, taking on more freelance writing projects, and thinking about more important things than the hole in the wall that's been driving me crazy for six months. I want to take the time to get things set up right.
What I've Learned
Since getting our house fixed and ready for sale, I've worked at applying my newfound realization to other areas. For example, I had tons of bowls and glass storage containers whose plastic lids had cracked. I found a set of silicon lids on Amazon for $8.50 and bought them. Now, my storage containers have tops again.
We've also bought replacement charging cords for our cell phones, because ours were frayed and falling apart.
And finally, we bought a cell phone mount for my car so that I can put it on the dashboard when I'm using Google Maps for directions (which will happen a lot in North Carolina, I suspect).
The Financial Piece
Okay, how does spending money really help you improve your financial life?
Here's my theory. One of the reasons that I'm always loathe to get things fixed is because I think it will cost a ton of money, and I don't ever allow myself to spend the time to do it. But I realized fixing broken things doesn't cost as much as I always worry it will, and I need to budget both the money and the time for several reasons.
When I'm distracted by broken things around the house (or by moving!) I'm more likely to make a mistake that will cost money. Last month, right after we left for Montreal, an extra-large credit card bill was taken out of our account before Mr. ThreeYear received reimbursement money (he expenses his travel on our personal card to get the rewards) and I overdrew our account. Cost: $30. This happened because I was distracted.
Having a home environment that's pleasing and creates calm allows you to spend more time and mental energy on tasks that can improve your bottom line: researching cheaper auto insurance, taking the time to send in your rebate information, looking into refinancing your mortgage at a better interest rate.
You'll have more time to read personal finance blogs and/or otherwise read and learn about money.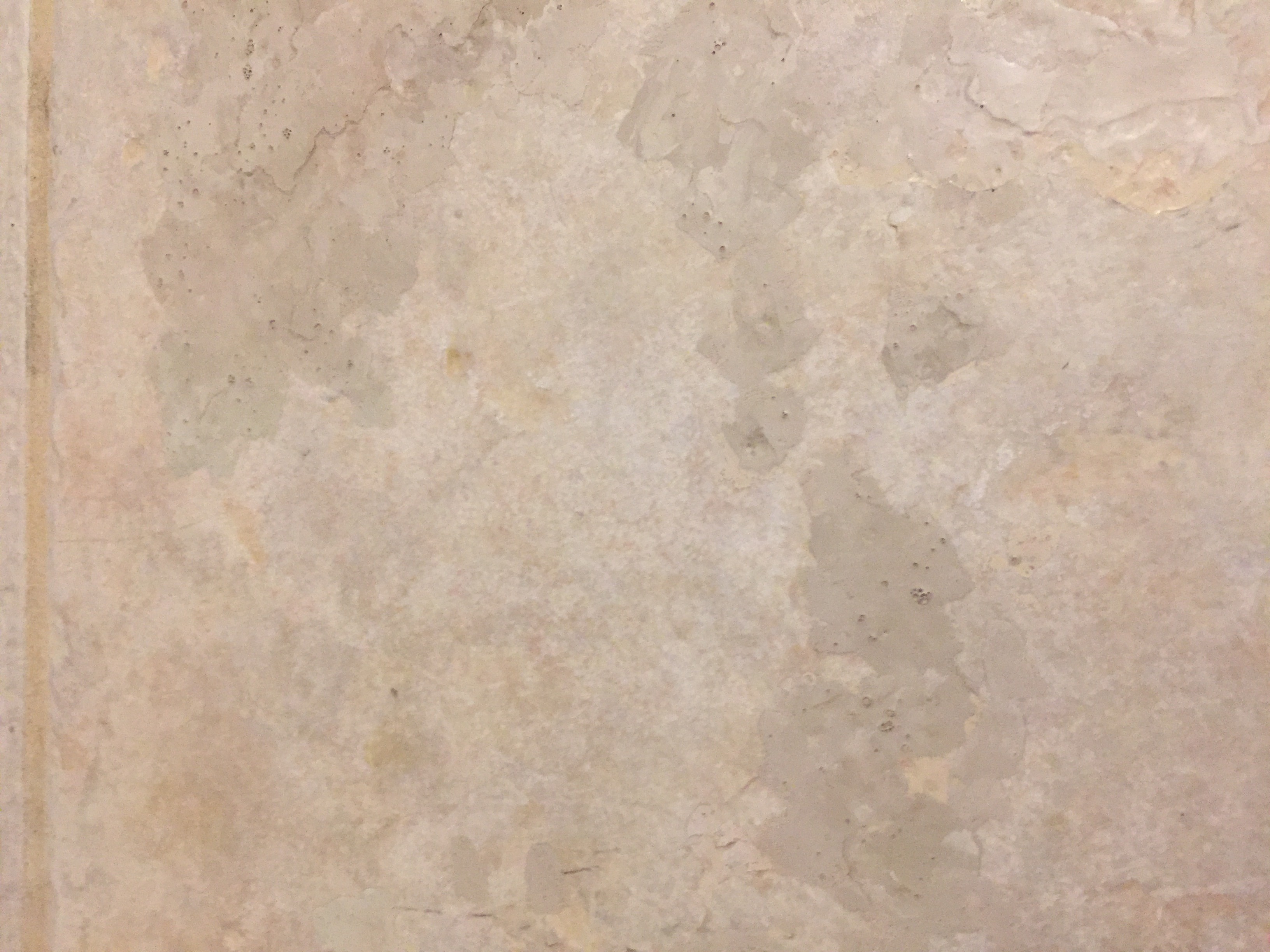 Having a home where you've taken the time to fix what's broken also makes you proud of yourself. I feel a positive jolt every time I turn on the washer, and don't have to go behind it and stretch the extension cord to the plug anymore. "I got that done," I think. And when you're proud of yourself, you're more likely to have confidence in yourself and trust yourself to make better (and perhaps even bolder, but in a good way) decisions.
What do you think about this theory? Is it a good idea to spend the money and time to get broken things fixed, or should you just live with them because they're not that big of a deal?