This year, my family is focusing on making better spending decisions. To that end, we're (I'm) engaging in twelve money experiments designed to help us reexamine our spending patterns and hopefully, get better at them. I'm calling this the Year of Good Money.
Last month, we launched the year off with the "Stop Eating Out" experiment. We pledged to not eat out at all for one month. We've always spent several hundred dollars per month on restaurant eating, and that has vaguely bothered me for a while, because I don't feel like we're getting as much value from eating out as we're spending.
In the past five years, our eating out has averaged a whopping $258.40 per month. If that money were going to one amazing meal that we enjoyed with friends, or something of that nature, it would be one thing. But most times, it's a couple of visits to the Mexican restaurant, a night of take-out, or other underwhelming food choices that we don't even enjoy that much.
January's Experiment
So how did we do last month with the experiment? Honestly, incredible! We spent $0 in our Eating Out category. We had one exception when Mr. ThreeYear insisted we go out for sushi, paid for my his birthday money, so we did. I didn't count it because it was his birthday, and his birthday money.
Other than that, we enjoyed an eating-out-free January, and the best part was, aside from the sushi excursion, no one seemed to miss it.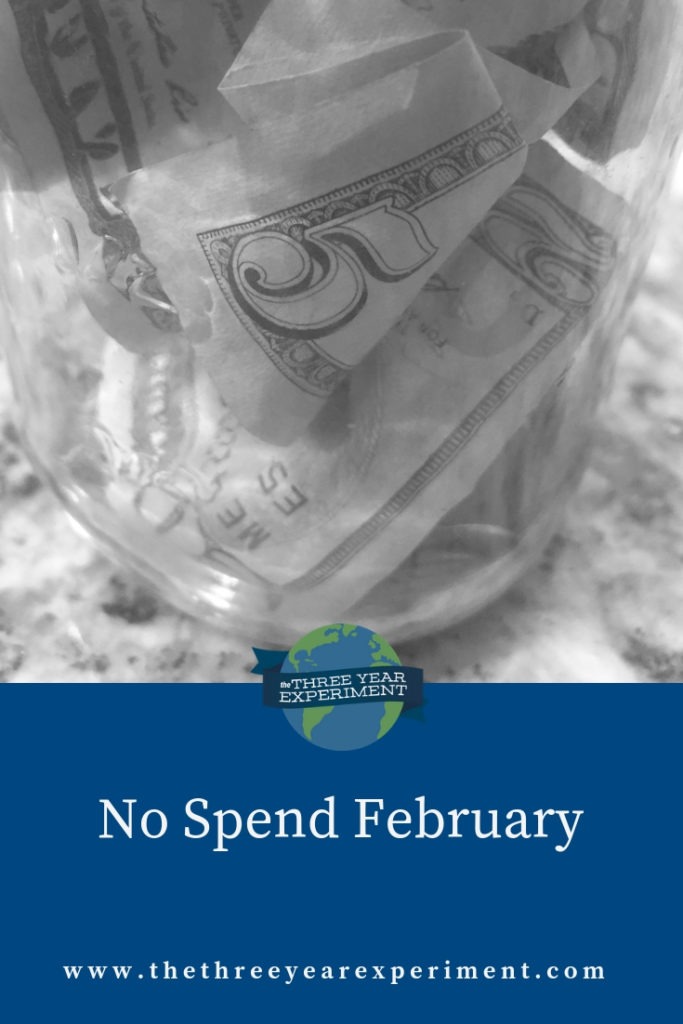 We did spend more money at the grocery store, but that happened in part because we hosted a bunch of people for Mr. ThreeYear's birthday party and bought a lot of supplies for that.
But I was afraid we'd feel deprived or sad with no eating out, and we did not, at all. In fact, the experiment was so successful that I'm radically rethinking our eating out in general. We don't need to eat out so much, and the truth is, it's just bad habits that make us head out the door, usually on the weekends.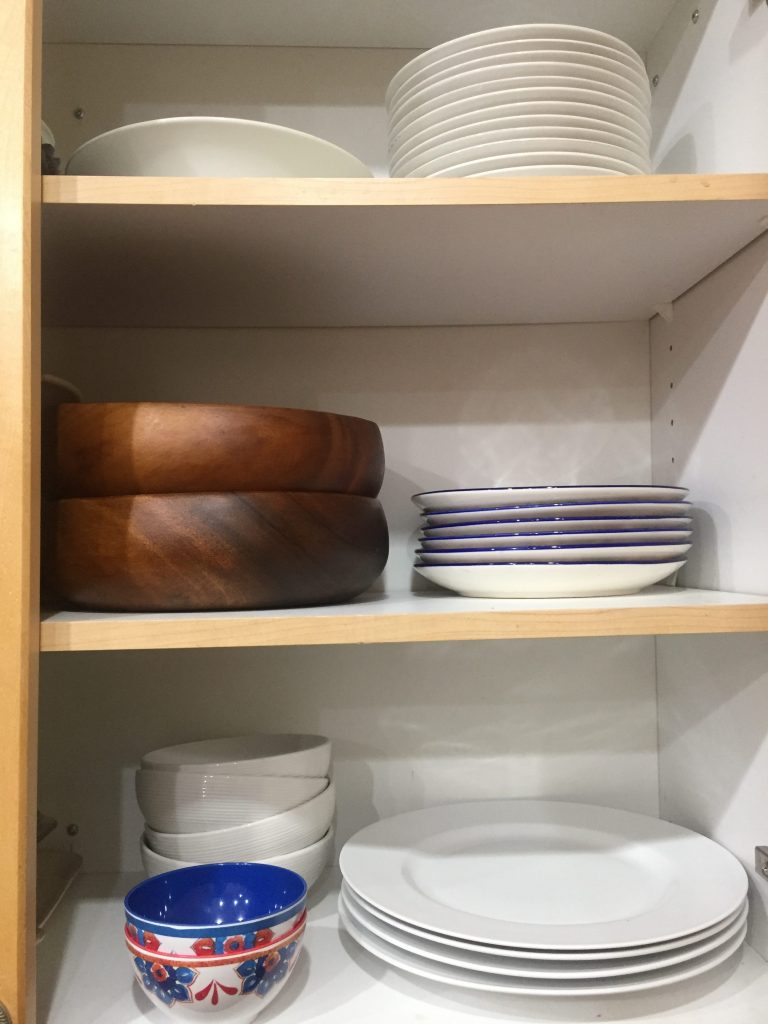 The last time we tried a no eating out experiment, in August of 2017, we still spent several hundred dollars eating out. That was because we had family in town and didn't commit to the practice at the beginning of the month, or plan well enough for it. This time, we talked it over as a family, committed as a family, and started right at the beginning of the month.
I'm going to continue to push for less eating out, like once a month or so. And I'll do my part to cook a bunch of delicious meals to make up for it.
February's Experiment
This month has started off well. We enjoyed a visit from my parents, who came up to Davidson from South Carolina to help us celebrate three family birthdays. We had a lovely birthday lunch at one of my favorite restaurants, Kindred, and otherwise had a fabulous weekend.
The weather cooperated too, giving us 60-degree days perfect for playing tennis or taking walks. It feels like Spring is just around the corner, a feeling I never got in February in New Hampshire.
Other than containing my parents' visit, February is stacking up to be a low-key month. Mr. ThreeYear has to travel quite a bit but the boys and I don't have any other plans.
Therefore, I thought it would be a great month to try a no-spend challenge.
No-spend months are months where you try to spend as little money as possible, delaying or avoiding any big purchases that aren't absolutely necessary. Of course you'll spend money on basics, like groceries, mortgage, and bills, but you do your best to keep these expenses as low as possible. As for other purchases, you determine the rules for your no-spend challenge, then stick to them as best you can.
Frugal February
The New York Times offers that February is a natural month for a no-spend challenge, after the big spending of the holidays. It's a short month, so you don't have to endure quite as many days of financial self-discipline and it's cold for many people in the US (even here in North Carolina!) so most people want to hunker down anyway.
Several other bloggers are engaging in a no-spend or frugal February, and their months look like this:
My Rules
Here are my rules for my February No-Spend Challenge:
It starts now. Meaning as I'm writing this on 11:45am on Monday, February 4th. Because of my parents' visit, we've already spent quite a bit of money on birthday celebrations. The expenses were planned, and I'm so delighted we had this weekend of family fun, but it definitely wasn't a frugal weekend. So the no-spend didn't start February 1st.
The no-spend challenge is for me only. Mr. ThreeYear is traveling a lot this month, and I don't want to add any other stress to his already stressful work- and travel-load. I'm also going to keep paying for Junior ThreeYear's and Little ThreeYear's lessons and activities, because they're each only involved in one extra-curricular activity each, so we want to be very consistent with those.
Here's what I'm going to spend money on: groceries, gas, mortgage, bills. I'm going to work to keep grocery spending as low as possible, and try not to drive unnecessarily. The mortgage and bills will inevitably stay about the same.
Here's what I'm NOT going to spend money on: eating out, clothes, haircuts, home maintenance, entertainment, pet treats for Lucy (!!!), or anything else that I can reasonably say "no" to.
Exceptions: We have already made plans to go out to dinner with our next-door neighbors later on in February, so we will budget for that cost plus a babysitter.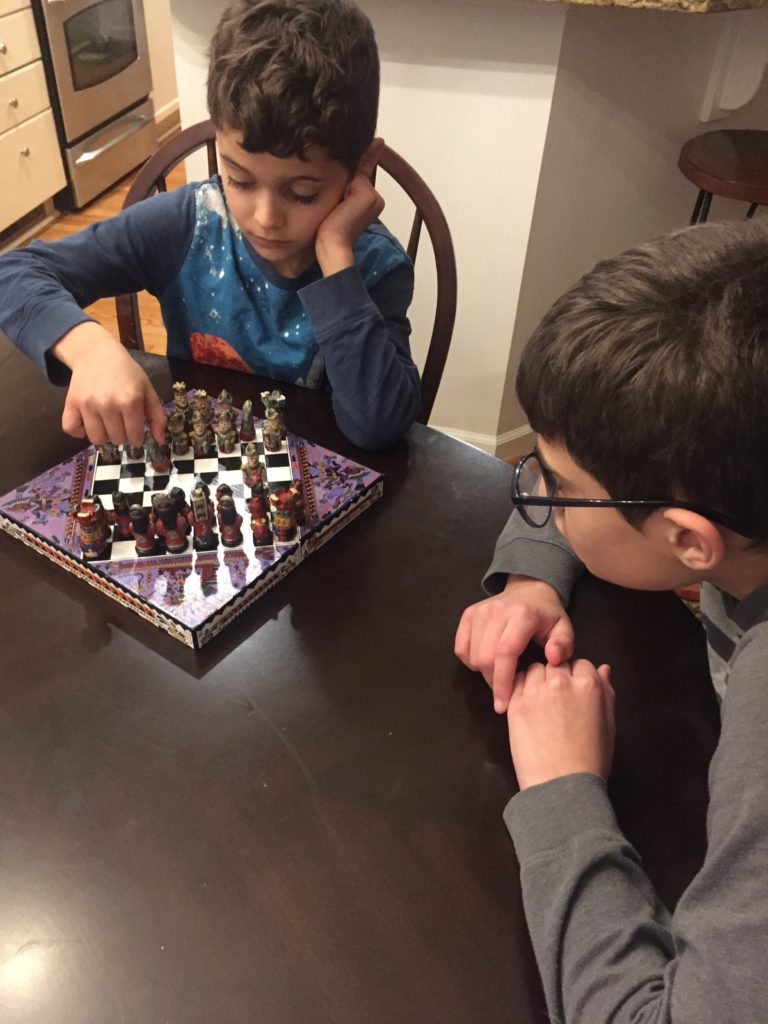 I am a natural spender, so I have needed to do a no-spend month for a long time. But honestly, I always think of too many things I "have" to buy at the beginning of the month. This month, though, I'm just going to say "it can wait" and pass.
Last month's challenge gave me a ton of confidence! We didn't spend money eating out and it wasn't even that hard! We were very intentional about it and that's why it worked.
This month, my plan is to spend a lot of time at home, making sure we have enough food prepped so that we're not tempted to go out to eat, and keeping a low profile during this low-key month. It's winter, we're in the middle of the school year, and honestly, we don't need to be doing a bunch of crazy activities or buying a bunch of stuff.
All of the "proceeds" of this no-spend month will go directly into our Emergency Fund, so that we won't be tempted to spend our savings next month.
I'm really excited about this challenge! I want to see how far we can go with this no-spend challenge. And I'm hopeful that if I have a no-spend month, it will naturally follow that my family doesn't spend as much, either.
Who wants to join me for a No Spend February?