After I posted our news that we're moving to North Carolina this summer and will officially be location independent, some of you had questions. I thought I'd publish a follow up post to answer those questions and hopefully shed a bit more light on some of the decisions we made.
But first, make sure you read this post that details that plan. It contains a lot of information about where we'll be and what we'll be doing!
Okay, on to your questions!
The Numbers
Jalpan from Passive Engineering asks, "My question would be on the numbers. How did you decide your original number and how did you reach the conviction that you'll still be okay even though you've not hit it?"
Great question, Jalpan. When we first decided the net worth number we wanted to hit, we knew it wasn't the same as our FI number. In order to be completely financially independent, we'd need to save up more than our double net worth goal. But, we assumed that during location independence we'd either:
be working full time or
be traveling for a short amount of time, like a year
Reaching our double net worth number would allow us to reach our retirement goal even if we went several years without contributing to our retirement funds. It would also give us enough of a cash cushion to live on for a year if we decided to travel.
What we've decided to do, though, is move to one place and keep our jobs. Mr. ThreeYear is able to continue to work for the same company, so he'll get the same salary and benefits. As long as we budget for the travel we want to do each year, we should easily be able to reach our retirement goal, which is a few years out.
But we're still working on our double net worth goal because I want to see if we can hit it by the time I'm 40. Goals are fun and motivating.
My Job
Sarah asks, "Will you tell us more about your work/career and this move in a future post? You said you were still going to be blogging (YAY), but I wondered how this move fits into your career goals both in the next year and the next few years."
Vicki at Make Smarter Decisions had a similar question, "Are you going to look for a teaching job there?"
Great questions. I love being an ESL teacher. I never thought I'd teach, but now that I do, I find it's the perfect profession. The only thing is, if I take on a full-time teaching job, I'm no longer location independent. I tie my family down.
What I'm thinking is that I'll take on a part-time job as a contractor, much like I do now. Or, I may pick up tutoring gigs (nod to Penny over at She Picks Up Pennies!) that give me more flexibility, at least for the first year, to see how that goes.
I also love writing and freelancing, so I hope that with more time to dedicate to it, I'll be able to take on more clients and earn more income that way.
I'm someone who tends to jump in to the closest thing, so I'm trying to purposefully take my time and make the right choice, because how much and how I'm working affects my family's well being a lot. The biggest thing for me with my job will be flexibility. ESL jobs tend to be flexible, so I'm pretty hopeful I'll find the right one.
I want to make sure to get the right job and I recognize that I'm really fortunate to be able to be choosy. Because we easily pay our bills on Mr. ThreeYear's income, everything I earn is just icing, so while it's nice to have my income coming in, it's not necessary for survival.
The House
Sarah also asks, "Will you also tell us about your house decision, how you balanced cost and size against your goals and how owning again fits alongside location independence (i.e. how can you be independent if you're tied to a piece of land?"
This is a great question, Sarah. How can you be location independent if you have a big house to pay for?
Honestly, this was a question that I wrestled with (and still wrestle with!) as well. I wanted to rent when we moved to Davidson. But I'm one half of a partnership, and Mr. ThreeYear really felt strongly about buying, especially once we traveled to NC and saw how few houses there were for rent (and how much rent was!). Because he'll be working from home, he wanted to get his home office set up and running, and he didn't want to have to worry about moving again in a year or two. His is not a setup that just involved a laptop in a coffee shop. He has to video conference his team members in a quiet spot, needs a whiteboard, and needs space in which to work.
Also, I really wanted to downsize. In my head. But since Mr. ThreeYear is working from home, that means we need another bedroom or room to be his office. And there weren't any homes for sale that were much smaller than our current home.
So, we are buying a house that's a little bit smaller (2600 square feet versus 3100 square feet), mainly because it doesn't have a basement. Because we chose to live in such a desirable area, this house is actually more expensive than our current house. That's another thing that's been very hard for me. We made sure we could afford it, though, with a 15 year mortgage.
It has a smaller yard which I'm honestly ecstatic about (I'm done forever weeding six flowerbeds a year). Junior ThreeYear will be able to cut our grass in an hour. The house has five bedrooms, which sounds massive to me. One will be an office and one will be a bonus room/guest room (wanna visit?).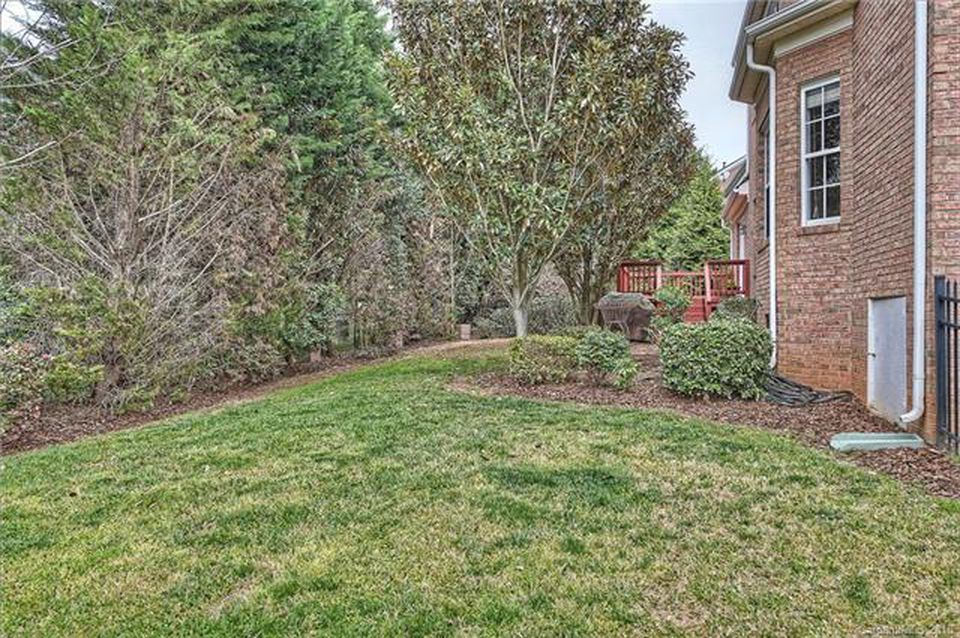 And we'll be owners. Again, we're taking out a fifteen year mortgage and putting down a big down payment. If we decide to travel extensively, we know we can rent our house out (it's a college town and highly desirable for the schools) and we can also AirBnB it, although we'd only get around $75-$100 per night (versus $150 in our current town!).
Because we made a decision that we're going to live here and go to school here until both boys graduate high school, it made sense to us to buy a house we could pay off and that would possibly appreciate (chances are good but we don't want to speculate; appreciation would just be a nice bonus).
As much as I wanted to embark on an around-the-world trip, the other three people in my family weren't as excited. All three males in my life suffer from anxiety, and while unknown and adventure look like cotton candy and Christmas morning in my mind, for them, unknown and adventure look like rattlers and thorn bushes.
They do best with routine and structure. While they love to travel, they do better when they know it's for a set amount of time, and they can plot the days in their heads. They like to know what time school starts, what they're going to be eating for lunch, where they'll be picked up. They like being enveloped by familiar loved ones (which is one of the reasons we're moving to the South, to be close to my entire extended family). This woman's post almost exactly sums up my situation.
So we're going to engage in our travel adventures during the summer and see if we can balance my need to see and experience new places with their need for structure and stability.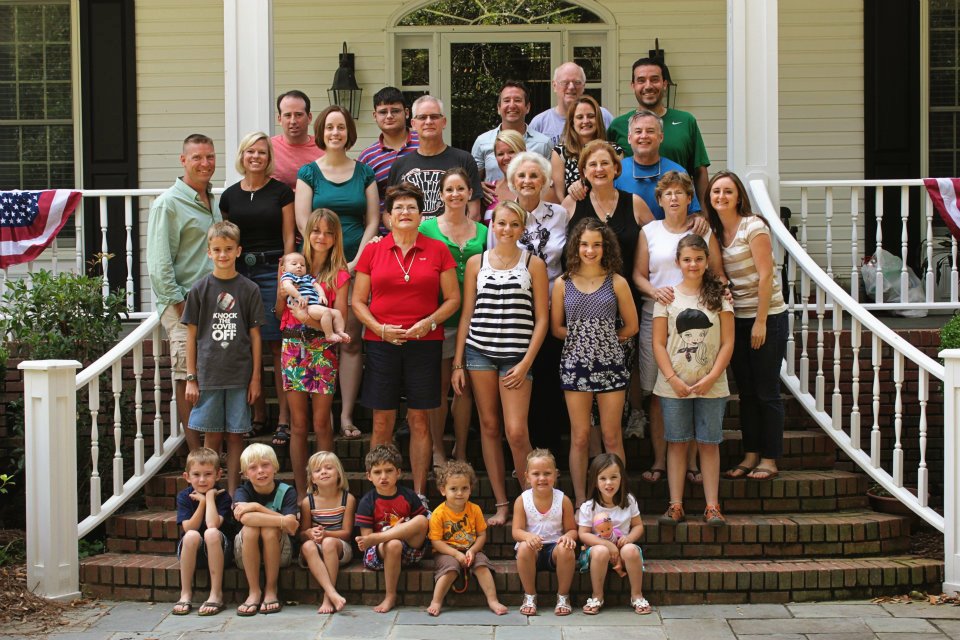 The Kids
Jaime from Keep Thrifty asks, "How are you handling the move with your kids – leaving friends, making new friends, going to a new school, etc.?"
I have one child who is very excited to move and one child who is very unexcited to move. In the months leading up to the move, both boys had a really hard time in school. Junior ThreeYear was bouncing off the wall to the point where his teachers could hardly handle him. His anxiety takes the form of talking a lot, blurting out, and getting super riled up. Little ThreeYear has been sad, sharing his feelings with his friends and teachers that he doesn't want to move, doesn't want to leave his friends, his house, or his yard.
Once we went to North Carolina to see where we were going to live, though, things got much better. The boys saw our new house, their new schools, and how far we would be from our family. They have things to look forward to (a treehouse and a dog). So they calmed down a lot after that.
We've just let them have the feelings they have, told them it's okay, and explained that with time, they'll feel better. Kids don't have the perspective that we have, so a certain amount of this experience will be living through the uncertainty of it and realizing they came out fine on the other side (especially for Little ThreeYear).
Leaving friends has been tough, because we've been so busy with packing, school ending, and getting all the logistics of the move ready that we haven't had a ton of time for goodbyes. School ended this week, so we were able to say goodbyes to friends with promises to keep in touch over Facebook and Skype (those tools make it easier).
Making friends is going to be my focus when we move. Where can we go to meet people who will be in the boys' classes? How can we meet neighbors? How can we take steps to become an active part of our new community? (So far, we're going to join the Fourth of July parade in our new town and ride our bikes and scooters in it).
I suspect I'll spend much of the summer registering the kids in their new schools, meeting with administrators, and planning for my kids to successfully transition to new places. We're expecting a rocky transition period.
Well, that's it for now! If you have more questions, please let me know. They're great because they make me analyze this move in greater detail. Happy weekend y'all! (See, I'm practicing already for the South!).