It is time to report on our first month's progress in the A Year of Good Food Challenge.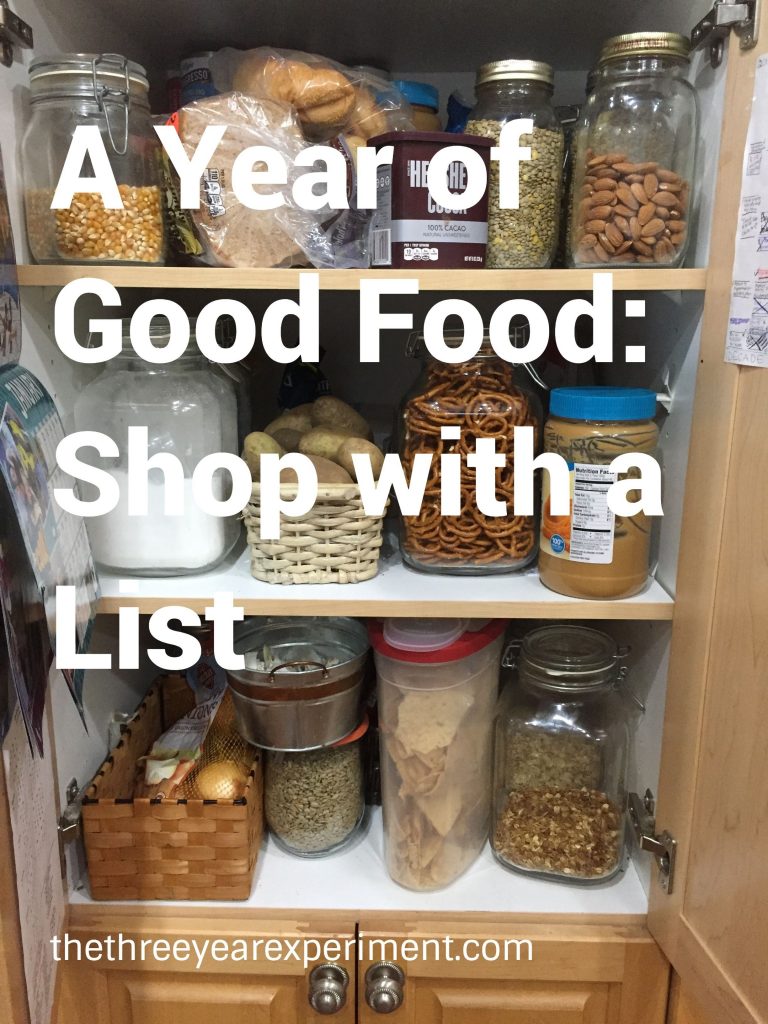 This year, our family is challenging ourselves to spend less on food, so we can reach our goal of location independence in two more years. Last year, I challenged myself to adopt one habit a month that would translate into better money moves for our family. You can read all about what I called A Year of Good Habits here.
Year Two's Challenge  is called A Year of Good Food. This year, we are challenging ourselves to do better at our food spending. Our family spent an average of $966 US per month on groceries in 2017 for our family of four. That's almost $12,000 in just groceries last year.
This year, we've adopted the (what we hope is attainable!) goal of shaving 20% off that number, each and every month. That means we would spend no more than $772 in groceries in any month of the year.
With the extra money we're saving, we've created a travel fund, so we can pay for a ticket to Chile for Mr. ThreeYear, or some other travel adventure. The point of spending less on groceries isn't just that we'll have saved more money. It's that we'll develop the habit and hopefully carry it with us in future years, so we'll spend less and waste less. Continue reading "A Year of Good Food: Shop with a List"