I started this blog almost a year ago to document our family's journey toward location independence over three years. We picked a three-year time frame because it coincided with several significant events in our family's life: our oldest son finishing sixth grade, my husband turning forty-five, and me turning forty.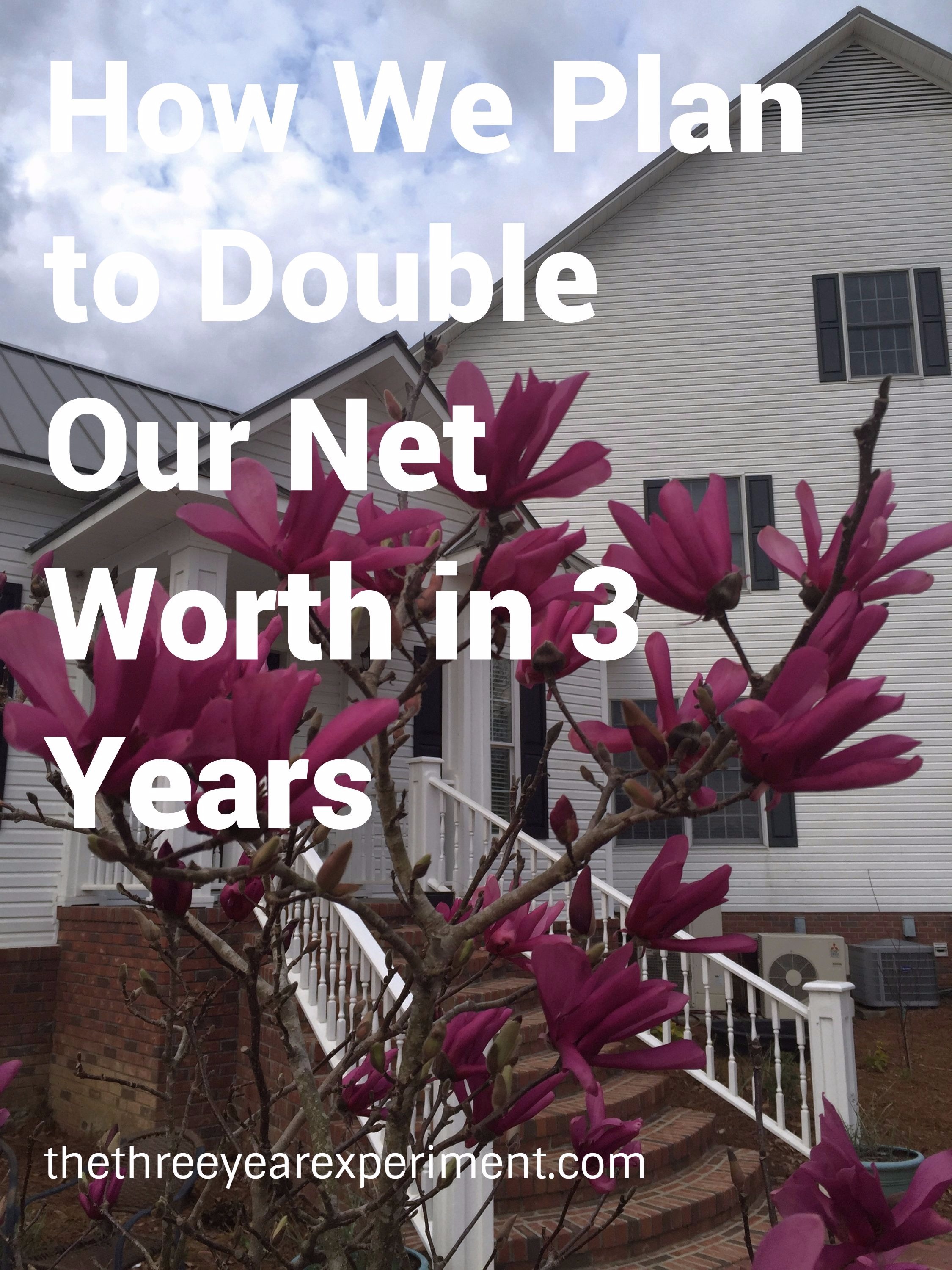 We love to travel, and we also have family who live in two different continents, so becoming location independent would allow us to spend a few years, before our boys start high school, living in an international location, or traveling between our respective families for a few years.
In order to make our plan work, we decided we would need to double our net worth and find jobs that would support us during our travel time. While doubling our net worth could allow us to live on 4% of our investments at a certain spending level, we know that with our current spending plus the need to fund two college accounts, we would prefer to have employment during our travel years, preferably employment that provides health benefits.
While we've talked about other aspects of our plan, we haven't delved into how, exactly, we plan to double our net worth. So I thought I'd walk through our plan in this post.
Year 1 (roughly 33% increase):
We have almost completed Year 1 of our Three Year Experiment. This year's focus was on paying off the last of our debts and funding some major home repair projects, all while saving and investing to grow our investments and decrease our debts.
I don't know if we'll increase our net worth by the full 33.33% this year, but we'll likely be close. Here is where the majority of the gain has come/will come from. Continue reading "How We Plan to Double Our Net Worth in 3 Years"