There are hundreds of new apps that purport to make our lives better, but sometimes it's hard to wade through and figure out which are really worth incorporating.
That's why I wanted to share a couple of apps and browser extensions that I've been using lately that are awesome.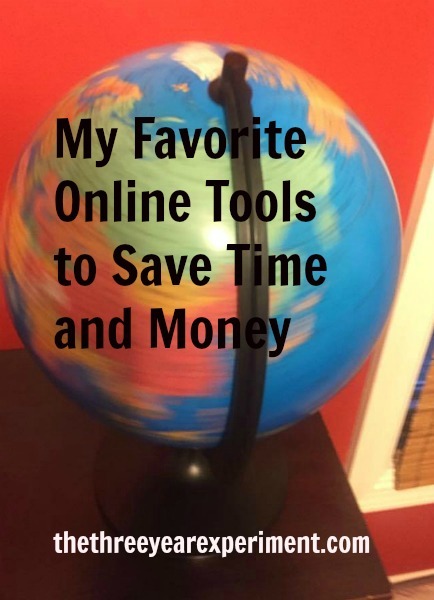 Unroll Me
Unroll Me is a free service that cleans up your inbox. I get a lot of subscription emails from LinkedIn, my local hardware store, the National Council of English Teachers, etc. These are emails that I don't want to unsubscribe from, because the information they contain might be useful. But it mostly clutters up my inbox (there should be an "appropriate amount of emails to send weekly" course for these stores!). This brilliant service allows you to either unsubscribe from or "roll up" the emails you don't want to hit your inbox.
Then, you get one email once a day from Unroll Me, with a beautiful list of your rolled up emails listed in one place. Each email in the Roll Up is listed as a small icon, big enough for you to see and scan, and click on if you'd like to read more or take action.
To use Unroll Me, visit the secure site, click on "Get Started Now" and input your email credentials. Then, it will show you a list from every subscription service you've received an email from in the past few weeks, and you can choose to: a) do nothing, and have emails continue to hit your inbox, b) unsubscribe, so that you no longer receive the emails (but Unroll Me keeps those in a list so you can resubscribe later if you want), or c) add to your Roll Up, the once-daily email overview.
I've been using Unroll Me for several years, and it has been one of the most helpful tools for managing my email. It decreases the noise in my life just a tad and helps me manage the inbox beast.
Honey
The second is super easy to use and saves you money during online shopping. It's called Honey. 
Honey is a browser extension (for your computer) that automatically applies coupon codes to whatever online site you're shopping on, to automatically save you money. Honey also detects the best price on Amazon, which our family uses a lot, and shows you the lowest price on that site. It's also free to use (yay for that).
Let's say you're at an online shop searching for a composter for your garden. You've picked out a good looking model and click on "Checkout." Honey will automatically pop up in a window at check out and let you know there are "Coupon Codes available." You click, and it will then try out all available codes and apply the one that saves you the most money, taking shipping into consideration. You can also earn "cash" bonuses–more on that below.
The nice thing about the app is that you can install it as a Chrome, Firefox, or Safari plug-in and use it on your desktop while you browse online sites.
It doesn't install an annoying bar on your browser. You only notice it's there when a discreet box pops up at checkout letting you know Honey's found coupon codes it can apply, or in the price window at Amazon, where the little "h" logo will identify the best price on the site for your particular item.
Honey will also give you a bonus on some online sites if you log in, which you can do by creating an account or joining through Facebook. The amount of the bonus will vary–you'll see the possible percentages on the Honey pop-up window–and depend on what the store pays out in commission to Honey for helping you discover a sale or coupon code. The bonus takes around 60 days to process (the return window of time). When you've accumulated 1000 bonus points, you can get a $10 Amazon gift card.
I'm not a big online shopper, because we try not to buy so much stuff in general. But, because we live in the middle of the woods (sort of), when we do need to buy something, we often try online. I usually forget about coupon codes until I'm in the Checkout window, and at that point I have to open another browser window, search like mad for coupon codes, and hope they work.
That's why I appreciate that Honey has automatized that process.
Here's the link again to join (that's a referral link by the way. Thanks for helping support my blog. Even if you don't use the referral link check out Honey. It's cool and free)!
Currently, Honey works in the US, Canada, Australia, and the UK.
Compass
Compass is another browser extension for Chrome. Once you download it to Chrome, a small compass icon appears in your address bar. As you shop like normal, Compass will automatically check the rest of the web and show you if there is a better price online.
If you see a product that you'd like to track, click the icon to start tracking the price. Once you've clicked on an item, Compass will automatically track if that item goes on sale. It also creates a list for you of all the items you're tracking.
This tool is great for those big-ticket items that you need to wait for the absolute best price on–say, like dining room chairs. Four of our chairs are falling apart, and we have been patiently waiting for the best prices. Compass helps with that, because while I could price track at individual stores in the past, this tool lets me use it across many stores.
Trello
Trello is a productivity app that allows you to make "boards" on your phone or desktop, and then lists in each board representing the different things you need to do for each board underneath. I've created three categories: Personal Boards, Family, and Professional Boards.
For example, in my Personal Boards, I create a board called "Books to Read." Then, I created a list: "Books to Read for Little ThreeYear." I've saved the names of different books people have recommended I read with him.
I've also created a board called "Life." In that board, I have three lists: To Do, Doing, and Done. Each of those lists has a bunch of to-do items, which Trello calls cards. When I remember I need to do something, I add it as a card to the To Do list. Then I slide it over when I start doing it, and swipe it to Done once I'm finished. I can archive it later if I don't want to see it anymore. But since I am a person who gets a lot of joy in getting things accomplished, seeing all those "Done" items makes me happy.
The great thing about Trello is that you can store websites, images, and photos in your lists, so it's very visual.
This app has helped me organize my to-do list better than anything else I've tried. I love that it has a phone and desktop version, so I can manage my boards from either.
These are my current favorite money- and time-saving tools. Hope you'll find them as useful as I have!