Hi folks! Welcome to the second post in my Wednesday series. These are real stories from people who have become location independent, work internationally, and/or continuously travel. They'll be sharing how they became location independent or how they got jobs abroad, but most importantly, they'll share how their lifestyle has positively or negatively affected their finances and how they got to the life they're living now. 
The reason for this series is to showcase people who have already achieved what the ThreeYear family is working towards: location independence and/or securing international jobs. Since we're not sure which route we'll take, we thought we'd hear from people who've already achieved the life, so we can learn more.  
Today, I'd like to introduce you to Steve, from the blog Think, Save, Retire.  Steve very kindly agreed to share his story when I reached out to bloggers on the Rockstar Finance Forums (check them out! Tons of financial nerd types like myself discussing all aspects of financial independence!).  
Steve retired at age 35 and he and his wife Courtney currently travel the United States in their Airstream (a.k.a. my dad's dream mode of transportation). Steve has given up traditional employment and now blogs about how he and his wife created a life that freed them up to do more of what they really value the most–namely, travel. 
Without further ado, take it away, Steve!!
Can you tell us a little bit about your background? Where you're from, how long married, degrees, pets, etc.
I'm 35 and recently retired from full-time work. I worked in the information technology industry for my entire career doing things from computer programming and database administration to being the Director of Information Technology at a not-for-profit organization. I was born on the East Coast, but I'm definitely more of a West Coast kind of person, so I moved out here in 2007 after starting my first real job in Virginia. I've been married for almost three years, and my wife and I live in our 30′ Airstream Classic with our two rescued dogs, Patti and Penny.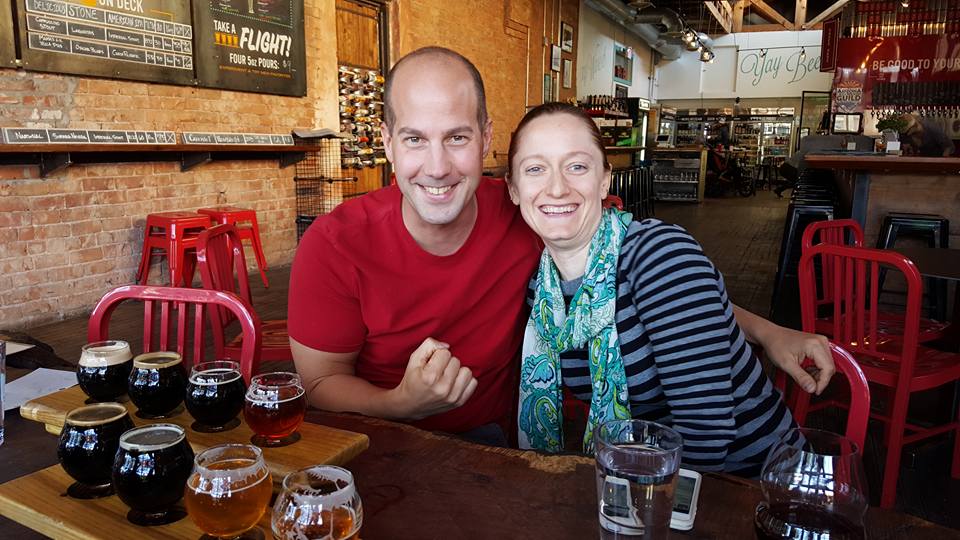 I don't consider myself to be a "smart cookie." No prestigious degree (I have a degree in Information Technology from a no-name school in Colorado). I'm not published in journals. My ideas haven't been studied by industry experts. I'm a normal person just like anyone else. The main difference is I chose a very different life for myself. Continue reading "Location Independent, International Jobs: Steve of Think, Save, Retire"