Let me let you in on a little secret–I love the holidays. For me, the time from Thanksgiving through Christmas all the way to the New Year are a time of family, food, and excess.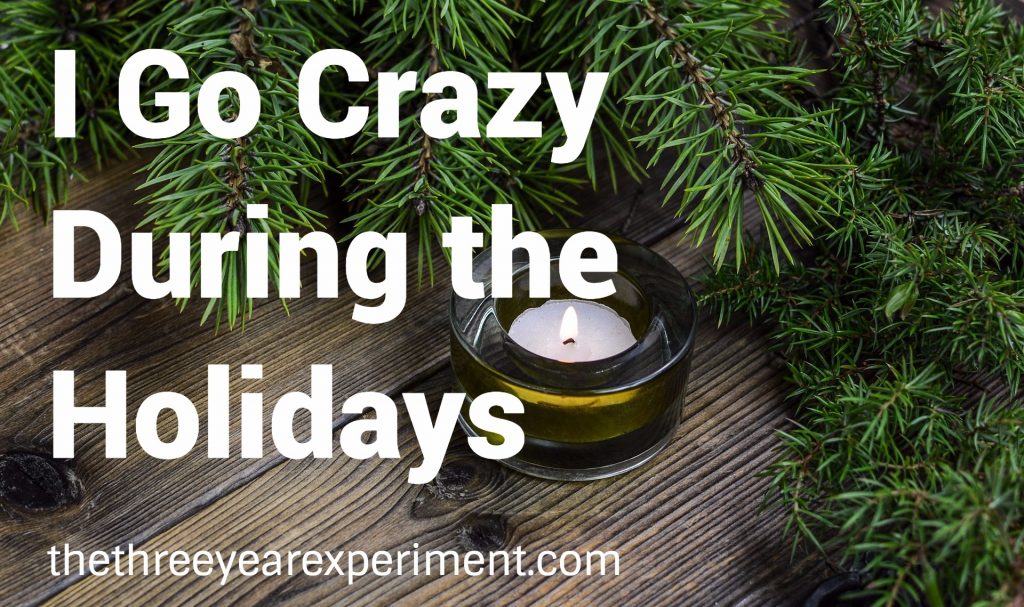 That's right, excess. For Thanksgiving, we eat a ton of food. My fridge is packed for weeks afterwards. We don't just have one pie. We have three or four. We often have two turkeys–one baked and the other fried. Have you never had a friend turkey? They're beyond delicious. Crispy skin on the outside, juicy on the inside…
I go a little crazy for Christmas. I love to give gifts and I like to give people nice things. I spend tons of money at Christmas and throw frugality out the window during gift-giving. We way surpass the average American's holiday spending of $800.
In New Hampshire, we have snowy, white Christmases almost every year, and Thanksgivings are chilly and fallish–just as Thanksgiving is supposed to feel. On Thanksgiving weekend, we put up our Christmas tree, pull out our favorite ornaments, and decorate the whole house. Then, at Christmas break, we wear cozy sweaters and overeat for several days. We spend lazy days with family members, playing in the snow, playing board games, opening presents, and listening to too much Johnny Mathis Christmas music (just kidding! There is NO SUCH THING as too much Johnny Mathis Christmas music!).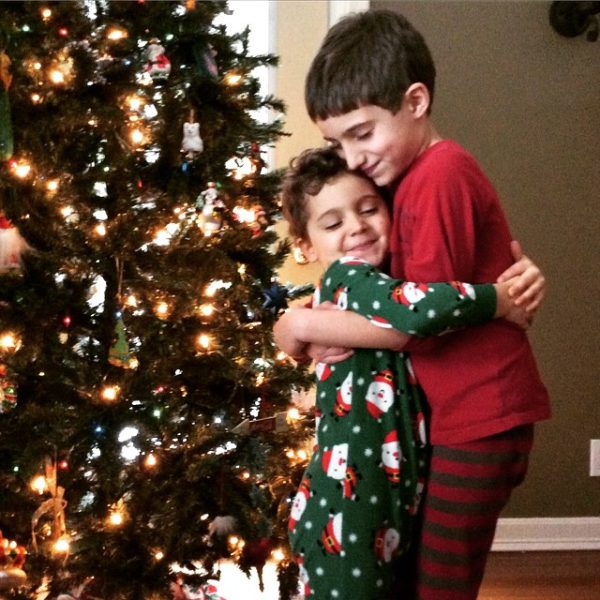 Yes, it's true. It's my dirty little secret. I go crazy with my spending during the holidays. But you know what? I love it. I love to spend money on nice things for other people. And believe it or not, I have changed my gift-giving over the years to better match my values–to use money (a little more) wisely, buy higher-quality items you can use every day, and focus less on material goods. 
For example, in 2008, when we started our get-out-of-debt journey, we realized how much money we were wasting by buying excessive toys for our son–that he didn't even want. He was overwhelmed on Christmas Day, and afterwards, we ended up donating or throwing out many of the things we bought. So, we adopted our "Santa Gives Three" rule to focus on less higher-quality gifts. Continue reading "I Go Crazy During the Holidays"