Hello! Welcome to "Location Independent, International Jobs," the Wednesday series where I showcase stories from people who have become location independent, work internationally, and/or continuously travel.
In today's interview, you'll hear Kara's story. Kara is a mom of 4, married 22 years to her college sweetheart, and a simple living blogger. I asked her to tell me her story after I kept seeing her amazing Instagram accounts of her European trips. 
This interview will cover:
how Kara and her husband TJ are able to travel around Europe for a month at a time
how frugal living has allowed them to pursue their love of travel, even while raising four kids
how they keep their spending low, even in a HCOL area and with kids at home and in college
best tips for low-cost travel
For the complete story of how Kara and her husband take month-long trips to Europe, read on! 
Can you tell us a little bit about your background?
I don't consider myself an expert in travel, money or simple living. My blog is a space to have conversations about ideas that can add value to life. Sometimes I talk about money, and other times the topic is growing vegetables. It's really about all the activities that are necessary to live well; food, exercise, money, goals, self-investment, travel, gardening, minimalism and lots of other things. Habits can have a big impact on our quality of life; everything really is related. Working toward financial freedom and living frugally doesn't have to mean operating from a place of scarcity. I've been so inspired by others' stories and it brings me joy to pass it along to someone else. I hope in sharing my thoughts and experiences, I can encourage others to find their version of happy too.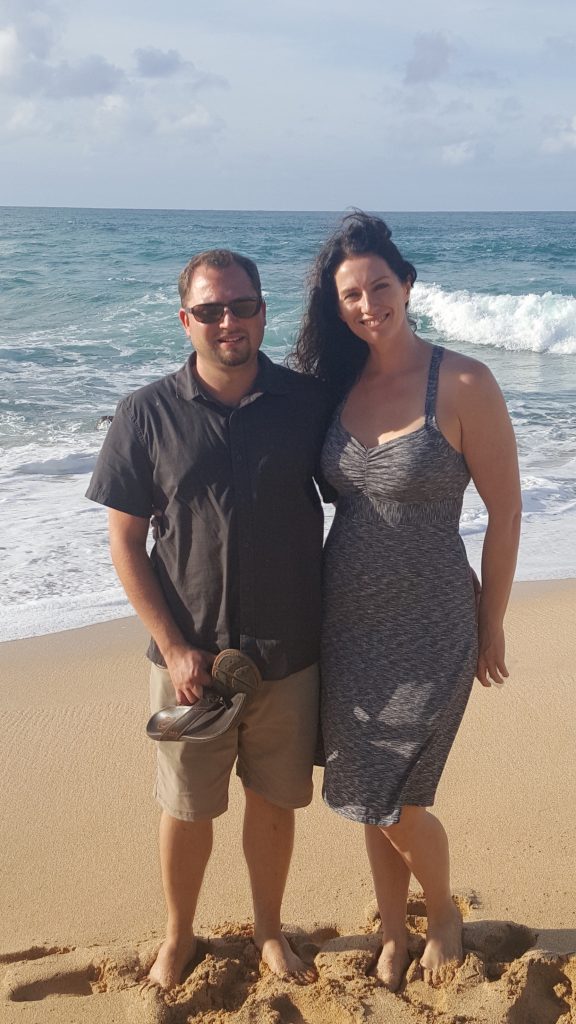 I grew up in the Midwest, married my high school sweetheart at nineteen, and had four children. We've been married for twenty-two years.
Our oldest daughter is twenty-one and works as a gas turbine engineer in the Navy. We have three boys, aged 19, 17, and 16. Our oldest son is studying software in college and shares an apartment with roommates. Only our two youngest boys live at home now and will both be graduated from high school in two years. Since we started out so young, it seems like we're on the verge of life 2.0 and it's exciting! We've got big ambitions!
I studied respiratory therapy and worked in that capacity in the hospital setting. When we moved to Colorado, I was ready for a change and went back to school to study science, a field I've always loved. I have four more classes left to complete my degree in molecular biology. In order to earn some extra money and keep developing my skills, I've done some work part-time as a teaching assistant for the writing department at the university I attend.
My husband TJ manages a product development group for an AV company based in Orange County, California. He works out of their smaller Colorado office and travels to the California office often. He loves the creativity and flexibility of his profession.
We've always been frugal and have saved money as we could over the years. A little over two years ago, I began reading more about finance and learned how we could be leveraging our money more effectively.   Paying off consumer debt, downsizing our lifestyle, fully utilizing saving vehicles such as 401k, IRA, HSA and after-tax investment accounts has significantly increased our savings rate and brought us peace of mind.
In order to accomplish this, we live modestly. We own a 2-bedroom townhome and try to minimize our possessions more each year; following a minimalist lifestyle has freed up so much time, space and money. We have one car, a Toyota Corolla; we drive only when necessary. Instead, we bike whenever possible, even to the grocery store. We plan our meals, shop sales, eat leftovers, pack lunches, rarely eat out, and use our chest-freezer to minimize food waste. We use a clothesline to dry most of our laundry. We have Netflix instead of cable TV. We have a wide range of interests and entertain ourselves at home with cooking, hiking, listening to music, reading, and gardening. Rather than a miserly or spartan life, it's full of life! And sprinkled in between is travel to interesting places. The goal is to invest in and improve ourselves along the way.
Continue reading "Location Independent, International Jobs: Kara from Provincial Table"