Have you ever made a change in your life–maybe a huge one, like getting out of debt, or maybe a small one, like deciding not to buy takeout coffee–that in turn, caused benefits that you never imagined?
Maybe getting out of debt made you realize that your house was too big, so you decided to move into something smaller. Maybe not buying takeout coffee helped you realize you could save in other small areas, and after a few months, you ended up with enough to go on a trip to Florida.
This is the financial domino effect, and it happened to me.
Like a chain of dominoes, where one tile makes the whole line fall down, one seemingly small change in your life creates scenarios that make it more likely you'll create other small changes.
One action that is, on the surface, completely unrelated to another action, causes the start of a wave of behaviors that can ultimately change your financial life.
A Surprise Domino Effect
I started to think about the domino effect when I realized another seemingly unrelated chain of events had created another type of change in my life.
When I drank alcohol, I almost never took night classes or did anything in the evenings because I was so tired and rarely had the motivation. Shortly after I stopped drinking (domino 1), I decided to start taking evening yoga classes (domino 2). I wanted to become more flexible for running. I started taking classes in September, and I faithfully go every Monday evening. While I'm there, I look over at the far window, where there's a small framed sign that says "Be Kind" (domino 3).  A couple of weeks ago, I decided, after listening to a podcast on eliminating complaints from your life (domino 4), that I wanted to do something similar, but in reverse. My goal would be to respond kindly. The podcast suggested wearing a bracelet, so I found a silver bangle, and put it on, changing it from hand to hand when I don't respond with kindness (domino 5), mentally patting myself on the back when I do.
I'm with the kids a lot, so this goal helps me to think before I yell about being late for school. It doesn't always work, and I yell or respond in anger a lot. But I'm slowly getting better, and changing my behavior. One of the more hopeful stats that I heard in the podcast, believe it or not, was, "It takes people an average of 8 months to go one month without complaining." Behavior change is slow, so it's okay if I'm not great at it in the beginning.
One of my goals this year is to improve my communication style, and for me, that means being more patient and responding more lovingly. Or at least develop awareness when I'm not doing that, so I can improve next time.
The Financial Dominoes
While kindness is a goal, and it's great that I'm developing more of it, I really noticed that changes in our financial behavior create a wave of benefits.
What are the financial dominoes that got us to where we are today, debt-free (except for our mortgage), with a growing net worth, and on our way to location independence?
It started with a layoff. Mr. ThreeYear was laid off, I wasn't working, and Junior ThreeYear was only seven months old. Domino 1. 
I found Dave Ramsey's Total Money Makeover and brought it home. Domino 2.
We spent the next eighteen months taking every spare dime, applying every gift, selling our cars, and cutting out all unnecessary expenses, to pay off our debt. Domino 3. 
Mr. ThreeYear started to look for more stable jobs, and interviewed with a company in New Hampshire. Domino 4.
We sold our house at a loss, packed up our belongings, and moved our family to New Hampshire. Domino 5. 
We rented a house for two years in New Hampshire, put our retirement savings on hold, and saved as much money as we could for a downpayment on a new house. Domino 6.
We bought a short-sale home in New Hampshire with a fifteen year mortgage. Domino 7.
I started to track our net worth. Domino 8.
We spent the next two years building our 401K contributions to the max and saving as much as we could. Domino 9.
I started working part-time and we saved a large portion of my income. Domino 10.
I started to track our spending. Domino 11.
We hatched a plan to double our net worth and become location independent. Domino 12.
We paid off our car loans and apartment in Chile and freed up a big chunk of income to add to our savings each month. Domino 13. 
We started to spend less on groceries each month. Domino 14. 
When you change one small habit in your life, you don't expect it to have far-reaching effects. But it does, for good or for bad.
Those small habits affect your life in ways you didn't see coming. Now, we can't imagine not maxing out our 401K, tracking our spending, or increasing our net worth substantially from year to year, but those were all small changes that seemed insignificant at the time.
To read more on the power of habits, check out these posts:
It's much easier to look back on our choices and see the connection of our line of dominoes falling into place, one after another. When you're in the midst of paying off debt, increasing your 401K contributions, or even saving an extra $50 a month, you can't see the effect those choices will have on your overall life.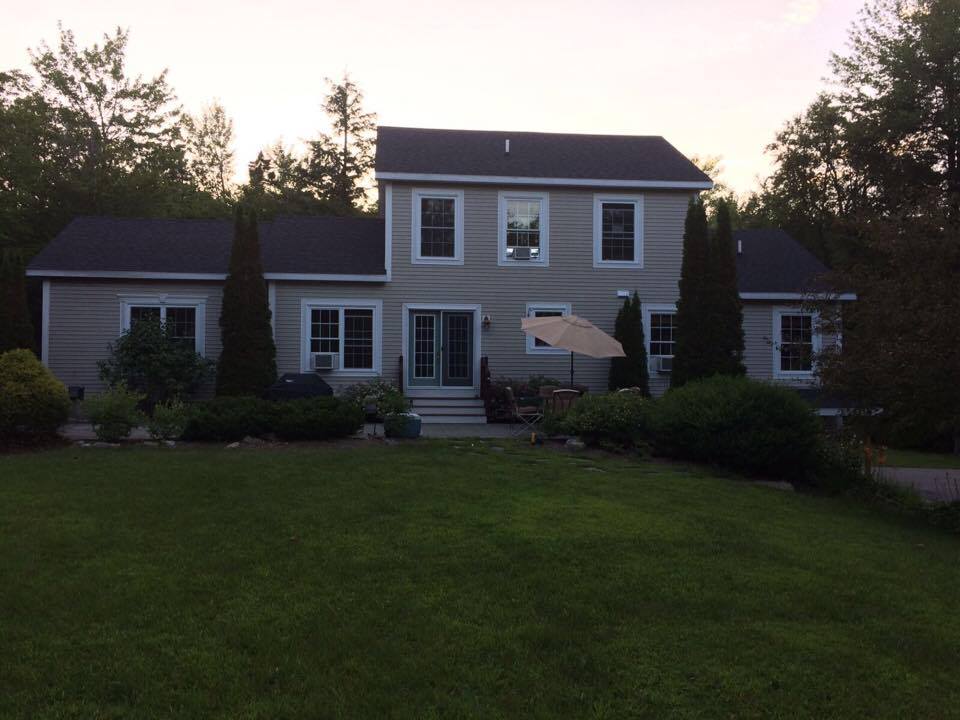 But those choices WILL have an effect. You may feel light years away from your goal. Maybe you're in debt, maybe you are chained to your job because you use all your income, every cent, on paying your bills. I understand, because we were there. Our family was in that situation, too.
But those little choices DO matter. They're everything when you're first starting off. Investing $50 a month into a retirement account, faithfully, month over month, may not grow to a huge retirement nest egg, but it will show you that you can save. It will open your eyes to the power of compound interest, as you watch your money grow. It will affect your spending in other areas ("If I can cut another $50 in my grocery budget, I could double what I save for retirement!").
So when you consider implementing a new financial habit in your life, like tracking your spending, remember: it may create a wave of new behaviors in your life that create more results than you could have possibly imagined!
Do you have a "financial domino" story? What are some of the positive results of changing a seemingly insignificant habit?