This article, written over a year ago now, is timely. I've been looking for jobs for next year. Looking for jobs isn't fun. It's an exercise in humility, effort, and rejection required to be undertaken daily. One of the reasons I blog is to remind myself of lessons I've learned that I can easily forget as time goes on. I wish that I could learn a lesson once and internalize it forever. Alas, these life lessons are to be learned over and over again. 
---
As educators, wrote an article I recently read, we must teach our students the relationship between effort and achievement. That is to say, there is a direct correlation between the effort we expend on a particular endeavor and the likelihood that we'll have success in said endeavor.
This may sound like a basic concept, but, like so many basic concepts, once you take a minute to unpack it, it has profound implications.
The more effort I put into something, the more likely I am to have good results. 
Many times, I water that advice down in my head. I pretend there's not a direct correlation between my level of effort and my achievements: "I'll just run three times this week instead of four. I'll skip the mid-range run." Every time I skip a mid-range 6-mile run, my longer 10-12 mile run is super painful and I'm slower. Over an entire training period, that means I'll run (even) slower on race day.
"I'm tired, so I'll wake up at 6am instead of 5am. I can still write a blog post." That's when I publish 2 posts per week, not three. Over time, I notice my page views slipping and readership going down.
"I'll just wing it in class, instead of preparing a lesson plan for the week. I can prep before class each day." My classes are not as good, I'm scrambling for activities to fill the time, and over time, my students don't make as much progress learning English.
The truth is, consistent, daily effort pays off. It pays off in life, and it pays off (literally) when you're working towards financial independence.
Making More Money
In the past two and a half years, I have expended a great deal of effort towards my new career–ESOL Teacher. When I started teaching in September of 2015, I knew very little about teaching English. I worked very hard to network with other teachers, observe their lessons, ask questions, and take copious notes. I started a Master's Degree in Teaching English to Speakers of Other Languages, and many nights and weekends were spent reading, on our online classroom, or in class, an hour and a half away.
I've learned a tremendous amount in a short time, but it's taken a lot of effort. At first, that effort didn't really pay off. I had two students in my school and was scared I would be stuck with just a few hours of work per week for all my efforts. In fact, at the end of my first year of teaching, when I looked at my salary, I was frustrated because it was just a little above half what I used to make as the (part-time) Director of Marketing of an opera company.
At the end of my second year teaching, I started teaching at another district, and my income doubled. So did my effort. I had a commute. I had to learn how to teach a newcomer student with very little English.
This year, I've added even more students, and I work even more hours. But all of the effort that I've put into a new career is paying off. Not only am I earning more (and will be able to increase my hourly rate when I complete my Masters) but I know more and am more efficient and better at my job.
When you put more effort into learning new skills in your job, taking on more responsibility, or even taking on a side hustle, that effort will most probably lead to greater achievement in your job, raises, promotions, and the like. For me, that means we have more income to dedicate to doubling our net worth.
The Right Kind of Effort
But what about the single mom who works three jobs to keep her family afloat, but just can't seem to catch a break? She's expending tons of effort and not seeing any achievement come from her efforts. She's in a vicious, wheel-turning cycle and can't seem to get ahead.
There are also those students who, no matter how hard they work, just can't make sense of the story. They read, and read, and read again, but they have no better idea of what they read the third time than the first.
Where do these examples fit in the effort = achievement paradigm?
I firmly believe that we have to expend efforts on the right things to have the maximum level of achievement.
In the case of the single mom, it might be really hard to figure out the one thing that would allow her to increase her earnings and drop one of those jobs. And when does she have time to do that? I know that statistics support the idea that single moms do figure out the one idea that help them get out of poverty and increase their standard of living: Almost one-third quit receiving Welfare benefits after one year, and a full 56% of those on Welfare or food stamps stopped participating after 36 months, according to the Huffington Post.
I don't want to gloss over poverty and low-wage jobs in this country, and I'm not of the Greatest Generation, who seem to think that hard work can cure any social problem we have. But there are many people out there who go back to school, get a degree online, complete certification courses, receive pay increases, and increase their standard of living.
My mother-in-law, Mr. ThreeYear's mom, worked three jobs for years to support him. She never saved up a windfall, but she did make sure he got through college and grad school, and she retired twenty years ago and lives off her pension and rental income and no longer has to work. She is a huge proponent of working hard to achieve the things you want in life, and she's passed that work effort on to her son, my husband.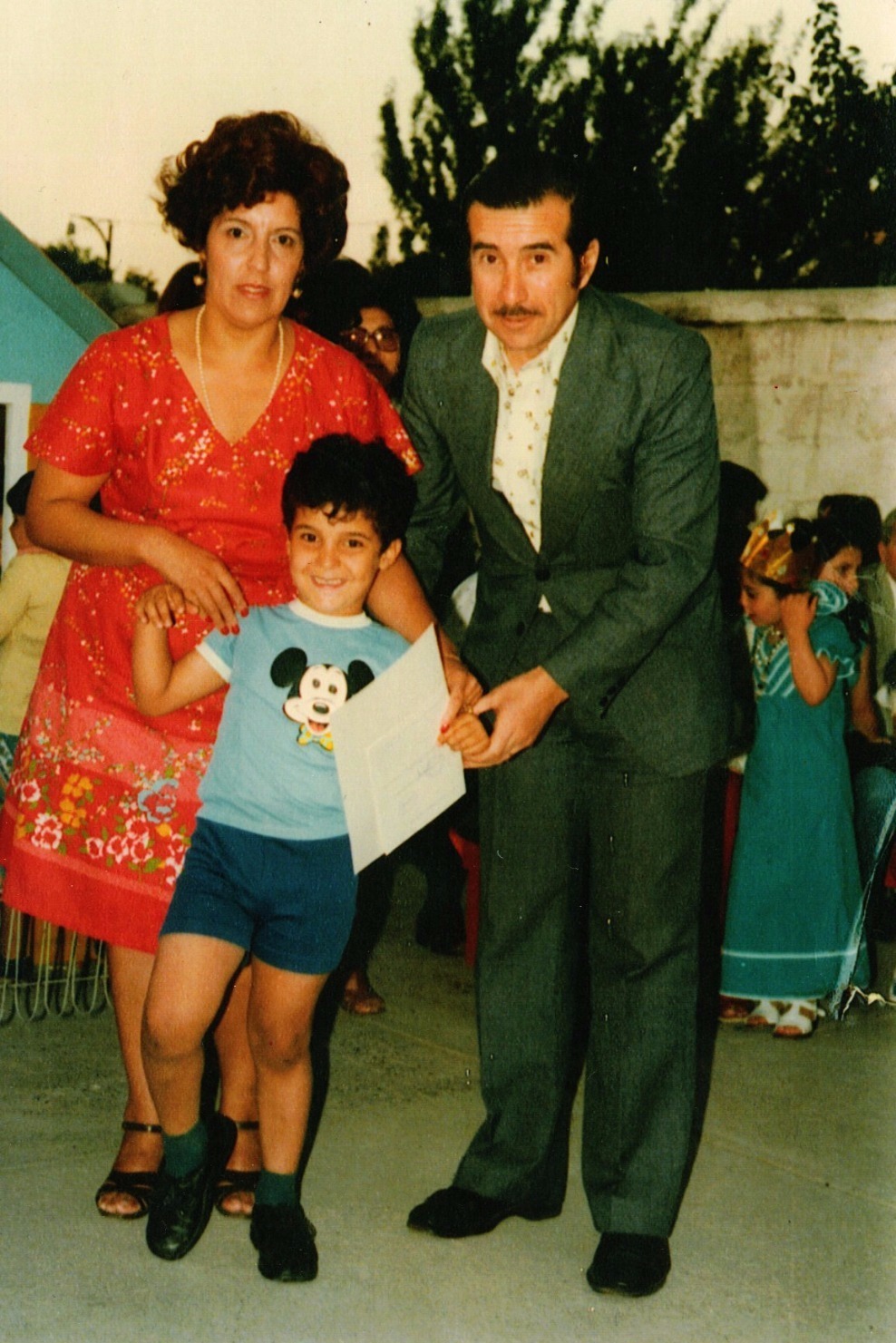 The One Thing Test
So how do we know what the right thing is? I use the "one thing" test. The "one thing" test comes from the book by the same name by Gary W. Keller and Jay Papasan. Think about your work. Or your relationships. Or your health. Or anything else you want to improve. What's the one thing you could do to improve that situation the most?
For me, the one thing that makes me more productive in my job is making sure all my lesson planning is done the week before–all my copies, all my books pulled, all my lessons written down and my articles printed out. That way, I'm making sure I'm expending my effort in the right way. I have a massive several-hour job on Fridays, but it cuts down tremendously on my stress and those lingering "I need to get that lesson done…" thoughts that would distract me from my other pursuits.
Goals
I'm a big fan of goals, as you know if you've been reading this blog for any length of time. My goals give me a visual and a way to determine what I should focus on during the year.
In November or December, I write my goals out for the year, making sure to include big goals, like doubling our net worth, and then steps I'll take quarterly, to achieve those goals. I try to set financial goals, but also health, career, faith, family, and relationship goals. Since I think about financial pursuits so much, I find that I can neglect the other, important parts of my life without goals in those areas.
Once my goals are set, then it's much easier to figure out the monthly, weekly, and daily choices that will help me achieve them. If I have a goal of finishing all my graduate courses by the end of the year, then I know that I should sign up for a course over the summer (that's probably a really bad example. Because I do have that goal, I did not sign up for said course, and I am not going to reach my goal. Oh well. Maybe that's just another example, an inverse one, of effort = achievement).
Consistent, Daily Effort
For me, this is the hardest part of effort. I get bored doing the same thing every day. Going to bed on time, which is critical for me, is hard when I have a great book to read. Getting up at 5am to write is really tiring after a while. Scheduling regular runs 3-4 times a week can feel like all my free time is taken up with running.
And yet, it is these very efforts that, worked on day in and day out, help us achieve the most. I find that if I can convert these efforts into daily habits, behavior that I don't even think about but perform almost automatically, I'll have a much better chance of continuing the practice.
Now, when I get up, I grab a coffee and head to the computer. It's automatic. I write every morning. It's the first thing I do. I don't have to think about it, or debate with myself, I just do it.
When we receive our paychecks, money is automatically taken out for retirement accounts. We automatically send an extra large payment to pay off the Prius, and money for savings is automatically sent to our CapitalOne account as well.
Grit
But what about when things get hard? When you think you should give up? Maybe you should give up? There is another powerful concept tied to effort, another educational buzzword: grit.
Grit, according to Thomas R. Hoerr, is "tenacity, perseverance, hanging in and not ever giving up." It's a certain stubbornness, a dogged pursuit of getting better or reaching a goal, an unwillingness to quit, no matter how many times you fail.
My oldest son was born with grit. I remember taking him to swim lessons when he was five, and after being shown how to keep his head down and kick, he looked at the expanse of the Olympic pool across which he was to swim, and I heard him say to himself, "Come on. You can do it!" He fails a lot, but it doesn't seem to phase him. He seems to take it in stride, mentally puts his head down, and keeps going.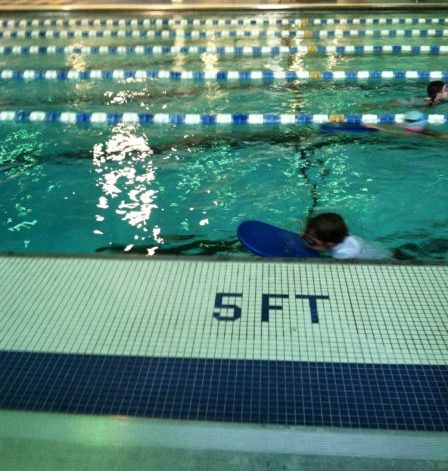 My second son doesn't have as much natural grit as his brother. When he fails at a task, say, learning to ride a two-wheeler, he tends to get extremely frustrated, start yelling, and run away from the problem. We've had to really work with him in this area to help him develop more grit.
This summer, right after he'd fallen on said two-wheeler, he started crying and yelling. He ran all the way upstairs to his room and slammed then door. I went upstairs and had a long talk with him about trying again, and convinced him to come down for one more try with his bike.
In a magical parenting moment, it was that very try which resulted in him riding the two-wheeler in a complete circle around the driveway by himself. Right when even I, his mom, thought he was never going to be able to ride the bike by himself (and my back was never going to recover), he had his breakthrough.
In our house, we have a saying (which we use a lot with my anxious people): "the only way around fear is through it." What that means is, you won't become less anxious or scared about something by avoiding it. The only way to get over your fear is to do the thing you're scared of. We quote Eleanor Roosevelt often:
"You gain strength, courage and confidence by every experience in which you really stop to look fear in the face. You are able to say to yourself, 'I have lived through this horror. I can take the next thing that comes along.' You must do the thing you think you cannot do."
You must do the thing you think you cannot do, because doing so builds confidence.
When building financial independence feels impossible, or, even worse, when it feels boring and slow, and impossibly far away, grit can help us sustain our effort, focus on the small, daily efforts that help us reach our financial goals, and keep going.
Because yes, it's true–effort and achievement are closely correlated, and apart from being a good thing to teach our kids, it's a good thing to remind ourselves in our journeys toward financial independence.