Last October, I was excited to learn that Mr. ThreeYear's employer was offering, for the first time ever, a high deductible health care plan, coupled with a Health Savings Account (HSA).
In the past, we'd only had the option of a Flexible Savings Account (FSA). Flexible Savings Accounts offer some tax advantages, such as allowing you to deduct up to $2700 of your paycheck, tax free, to use with qualified medical expenses. But you only have one calendar year to use the funds or you lose them. $500 of the funds carry over to the next calendar year, which you have to use by March 31st.
With an HSA, however, you can deduct up to $7000 of your paycheck, tax-free, and there's no deadline for using the funds. You can invest the money in your HSA, and take it with you if you leave your employer. Your money will grow, tax free, for as long as it's kept in your account, and you can access the money whenever you like to pay for qualified medical expenses. If you haven't read the MadFientist's excellent primer on HSAs, you should. It's one of the reasons I was so excited to get an HSA option this year.
Last Year
Last year, we opted for the company's normal health care insurance option. Each paycheck, $280.99 was taken out of Mr. ThreeYear's paycheck for his cost of the health insurance, and $57.75 was taken out of each paycheck to fund the FSA.
When we went to the doctor, we paid a normal copay of $20-$40 and medications cost us $10 each.
This was good, because with our family of four, we go to the doctor several times per year. The boys go for their annual physicals plus several ADHD checkups per year. They also usually end up going once or twice because they get sick with something or other.
They also take ADHD meds and we get those filled once per month.
Mr. ThreeYear goes to the doctor for his annual physicals plus any sickness he may get, and he has anxiety meds he gets filled once per month.
I go for my annual physical, my annual dermatology appointment (to check for skin cancer which my dad had), and also usually one or two other appointments for sickness or other issues (I was trying to pinpoint a thyroid issue I had last year, and went to the doctor several times for that).
The boys have also gone to therapy appointments for their anxiety through the years.
So, we go to the doctor a fair amount in our family.
We had a total of $1500 taken out in our FSA to be used for qualified medical and dental expenses that weren't covered by our insurance.
In November of last year, we still had almost $900 left to be used, so I hurriedly scheduled appointments with a new dentist, dermatologist, and therapist, in an effort to use up the money. We blew through it quickly at the dentist, unfortunately, as several of us needed cavities filled or caps put on our back teeth.
I ended up paying a few hundred dollars out of pocket towards our last dental visits, but luckily, all of our teeth are now filled, capped, and cleaned. I feel incredibly grateful for good dental care, by the way, after seeing how little Mr. ThreeYear got growing up.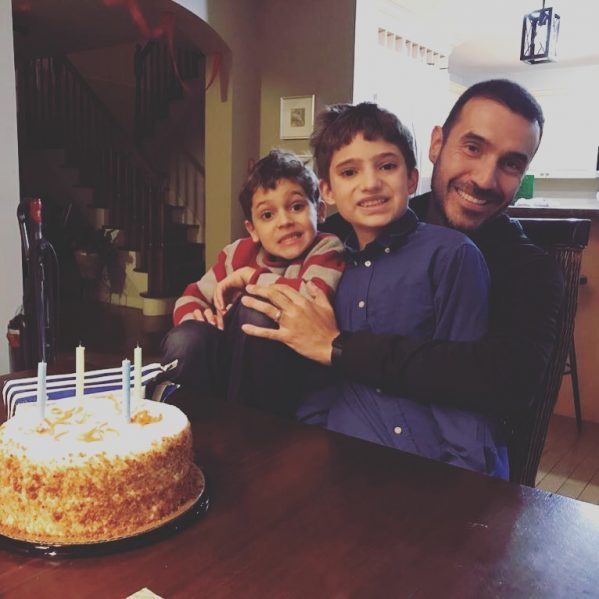 The Good
This year, when I learned Mr. ThreeYear had the HSA option, I was thrilled, because of what I knew about the tax free growth AND withdrawals of HSA money.
I signed us up for the high deductible health insurance option. It would now only cost $199.56 per paycheck instead of $280.99. But, if I wanted to fully fund our HSA, it would take $250 out per paycheck, so my total medical cost would be higher ($449.56 versus $338.74, a $110.82 difference). While $100 isn't that big a deal, remember that we just moved, have a higher mortgage, and I'm not working. So every dollar counts.
In the end, as my finger hovered above the "submit" button, I told myself, "Just do it. You won't regret it." So I did it. I chose to fully fund the HSA option at $6500. What happened to the other $500? Well, that's part of the good. Mr. ThreeYear's employer contributes $500 to the account if you choose the HSA option, since it's cheaper for the company.
In the end, Mr. ThreeYear's paycheck went down only $62.52, because the HSA money isn't taxed.
I set up an account with Cigna, so that I can log in and see how much money is now in our HSA account. The first time I logged in, I saw that we had $500 plus the first paycheck contribution of $250, so we already had $750! That was half of what we'd contributed the year before. Things were going swimmingly.
The Bad
So if the HSA is such a fabulous option, what could possibly be bad about our High Deductible Health Insurance/HSA combo? Well, it turns out… plenty.
It happened the first time I drove up to the pharmacy to fill the boys' ADHD medicine. They're on long-acting ADHD meds that release slowly throughout the day to help them focus.
We can discuss whether you love or hate the idea of ADHD meds later–believe me, I've exhaustively researched and lived all sides of the debate, and seen how my kids functioned in school with and without meds (remember, I taught there). There's no quick way to discuss the issue, but suffice it to say, their learning and self-esteem plus feelings about school are much more positive with these particular meds.
So I drove to the pharmacy expecting to pay my usual $20 for their prescriptions. Um, not quite. The pharmacy tech said, "That will be $350.75 (or something like that). I know my face went white. "What???" I stammered. Then, I realized that with the high deductible health insurance, prescriptions weren't covered (read the fine print, Laurie).
A feeling of dread came over me. I paid for the medicines with my new HSA card, then went home to tell Mr. ThreeYear. If we paid that much per month for the boys' medicines, plus Mr. ThreeYear's medicine, we wouldn't save anything with the HSA, AND we'd have to pay for all our doctors appointments. It was a very bad feeling.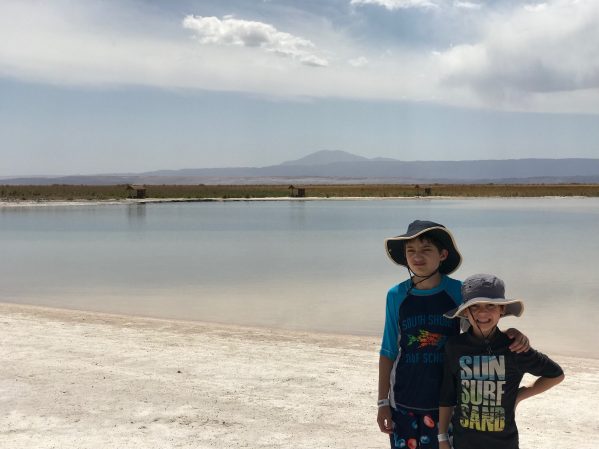 But, I thought a little more about it, and did some research on the Cigna website. I figured out that we could give the boys short-acting medicine instead, and it would only cost $35 (or so) per prescription per month.
Unfortunately, in order to do that, I'd need to make an appointment with their pediatrician.
So, I made the appointment, and paid the $189 from our HSA account. Yes, I could have paid out of pocket and saved our HSA dollars, which I'd love to do in an ideal world, but because we're still adjusting to a more expensive life without my income, we made the decision to pay the costs from the HSA account this year. Next year, we'll shoot for the goal of paying out of pocket.
The pediatrician prescribed the medicine, but not without lots of headache. She wanted to prescribe Little ThreeYear a long-acting medication, so she tried, but it wasn't approved, and Cigna said we had to try three other medications first. We went back and forth, and finally she prescribed him the short-acting meds.
I picked up the new prescriptions from the pharmacy. His was around $35, but Junior ThreeYear's was closer to $90 because he had higher doses. Still it was cheaper than $350. We tried the boys on the new medications for one month. Junior ThreeYear seemed to adjust just fine. Sure, I had to go to his school nurse, fill out forms, and drop off his lunchtime meds each month, but that was a small price to pay.
I did the same for Little ThreeYear, but I could instantly tell that these meds didn't work as well. When he got off the bus, he was often in tears, saying he'd had a bad day, or would have an angry meltdown soon after we got home. And doing his homework was a nightmare.
I made the decision that we should keep Little ThreeYear on the more expensive, slow-release formula, and keep Junior ThreeYear on the cheaper, shorter-acting meds. Even though it was more expensive, I would just bite the bullet and do it because those meds made such a difference for Little ThreeYear. Since the boys don't take their meds during the summer, it would just be the school year when we'd have the cost.
The Ugly
Little ThreeYear got sick a few weeks ago, so I took him to the doctor, and it cost another $189. Unfortunately, because he had a virus, they told us there was nothing to be done.
In the future, I will probably not take the kids to the doctor unless they're running a fever. Mr. ThreeYear and I have very different philosophies on going to the doctor. Since I grew up as a pediatrician's daughter, my philosophy is: wait 'til you're on death's door. His is: go as soon as you cough the first time. We compromise somewhere in the middle.
However, now that we're paying all of the cost for going to the doctor, I'm going to be extremely careful about finding out how much appointments cost.
That brings me to the ugly… I really want to go to the endocrinologist to keep looking into whether I have a thyroid issue. It runs in my family, and I think it's to blame for my lack of energy. But I don't know how much the visit or the tests will cost.
I certainly don't want our family to avoid going to the doctor because of cost, but I know that each visit will be carefully considered going forward. I'll have to decide if it's really worth it to get a suspicion checked out.
I do think we'll continue to choose the HSA/High Deductible Insurance option in the future, because I'm hopeful that over time, we'll continue to manage our costs and save more than we spend. But I've definitely taken off my rose-colored glasses and realized that there's more to this option than I initially thought.
My current goal is to save $2000 of the $7000 HSA funds. That's a small amount, but given that it's our first year, and we're working out some costs, I think it's a reasonable goal. Time will tell how we actually do. We currently have around $750 after all of our expenses from January-April, but we tend to spend the most on healthcare in the first four months and the last three months of the year.
Savings Updates!
Since I've written this post, I have discovered TWO awesome resources that have saved me a ton on my prescriptions. The first is:
GoodRx
GoodRx is an app you can download that will show you the lowest price available in your area for your medicines. We were able to save over $100 on the price of Little ThreeYear's Focalin XR by using this app, and about $50 per person on our anxiety medications.
Then, my sister told me about:
FocalinXR $10 Co-Pay Card
Apparently Focalin has a website where you can see if you're eligible for a $10 co-pay card for FocalinXR. I am so excited about this because I was paying about $58 even with the GoodRX app, but now I'll pay just $10 per prescription! And it's awesome because I wanted to put my older son on this med but because of cost (as I mentioned above), we switched to the shorter-acting medication which is NOT as effective.
So, as you can see, switching to an HSA is an imperfect art, rather than a science, but because we've talked up our problems we've found solutions and now pay really reasonable costs for our monthly recurring prescriptions AND put more away in our HSA account each year. Yay!
I'd love to hear about your HSA experience in the comments. Do you like them? Did you have one then go back to a normal healthcare plan?