Yesterday my husband sent me a link to this school. Last February, almost a year ago, we went on an incredible, two-week anniversary vacation trip to Asia. I'll highlight how we did that in a future post. We started our stay in Bangkok and my husband loved it. I mean, really loved it.
First of all, Bangkok is an incredibly cosmopolitan city. The food, which is abundantly piled on practically every square inch of sidewalk space, is delicious. Everything is shockingly cheap. We stayed in an AirBnB at the edge of Sukhumvit, a really nice part of the city, for about $23 a night. We ate meals on the street for around $2, for both of us. We splurged on an English-speaking guide, who took us anywhere we wanted to go all day long, for about $80.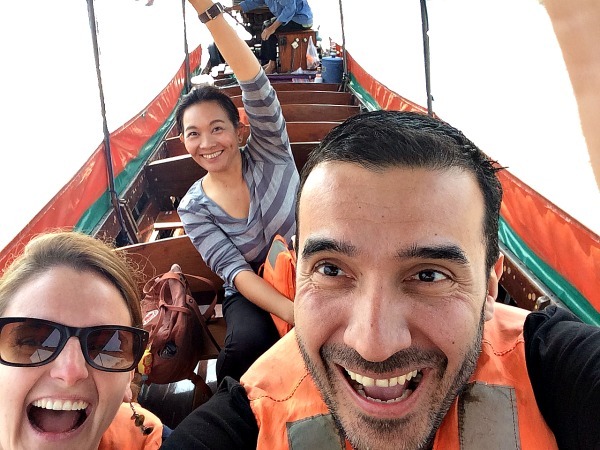 Thailand is a predominantly-Buddhist country with over 40,000 temples, or wats. These temples fill the city and are absolutely stunning. You can spot the tall stupas all over. We visited Wat Phra Kaew, the Temple of the Emerald Buddha, and Thailand's most famous temple. It is located in the Grand Palace, which is vast and stunning. There was gold leaf and intricate mosaic over almost every surface. You could spend years visiting all of the famous wats in the country. They are truly beautiful beyond words.
The thing Hubs really fell in love with were the massages. That sounds kind of creepy but it's so not. The Thai people are da bomb at massages. I was never a fan in the US. It always felt like too much work, going into a building, getting undressed, having to lay there for an hour. (First world problems, right?). But in Bangkok, we would pop in to a massage establishment (I cannot bring myself to say parlor), park it in a Laz-E-Boy (why doesn't everyone use a Laz-E-Boy!!) and get the most incredible 45-minute leg or back massage you can imagine. No shedding clothes, no music, no having to shower afterwards. Just plop down, get a bone-jarring deep-tissue massage (but bone-jarring in an oh-so-good way), and then you're back on the street in half an hour to go stuff yourself with more coconut puffs. And, of course, like almost everything in the city, massages are wicked cheap. We paid around $6 for the Laz-E-Boy massages.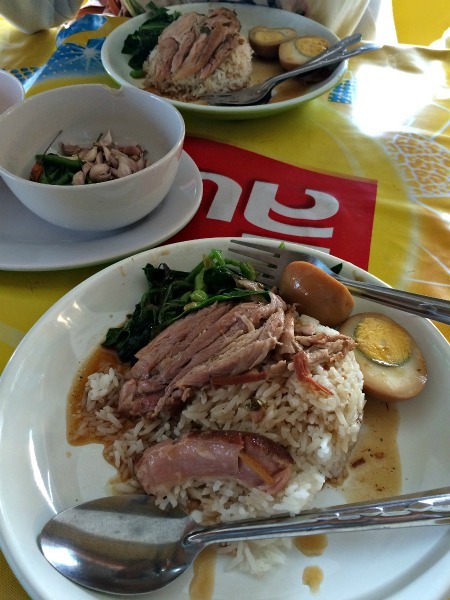 Back to the American School of Bangkok. What does that have to do with our trip last year? Since I'm currently working on my Masters in TESOL (Teaching English to Speakers of Other Languages), Hubs thought I should have this school on my radar. American schools abroad need second-language English teachers and this would be such a great city in which to live! Not only is Bangkok cosmopolitan and affordable, it's a gateway to so many other places. We flew to Singapore in just four hours (Southeast Asia is a really vast geographical territory, so it takes longer to fly from place to place than it does in, say, New England). Bali was five hours away. Australia is a hop, skip, and a jump. You're relatively close to China and Japan. India is only a few hours away. And, of course, if we lived in Bangkok, we'd be close to all the amazing Thai islands we didn't get to visit.
So, how is the American school? Well, first of all, there are two campuses: one in the previously-mentioned Sukhumvit area, and the other is the Green Valley Campus, near the Green Valley Country Club, on the southeastern edge of the city. I've had many friends who've gone to work abroad, both at private institutes and in American schools abroad. In general, these friends have been really happy with their decisions, receive above-average pay, and enjoy lower cost-of-living than they would the States or Europe. But teaching abroad has its challenges, as does any job, and involves navigating a new culture and new country with your family. That's something we'll have to be (at least mentally) prepared for.
Jobs at American schools are competitive, so I'll need to study up on how to be prepared, at sites like this. Many schools like the one in Bangkok require a two-year commitment and limit the number of dependents you can bring. A lot of schools require you to be fully certified in your teaching area in the state where you're from, and they'd like you to have several years' full-time experience. I have worked in my district for two years, but only on a part-time basis. I will probably apply to several schools and request feedback, to learn how I might make myself more competitive in the meantime. That's one of the benefits of planning several years ahead—you have time to adjust course as necessary.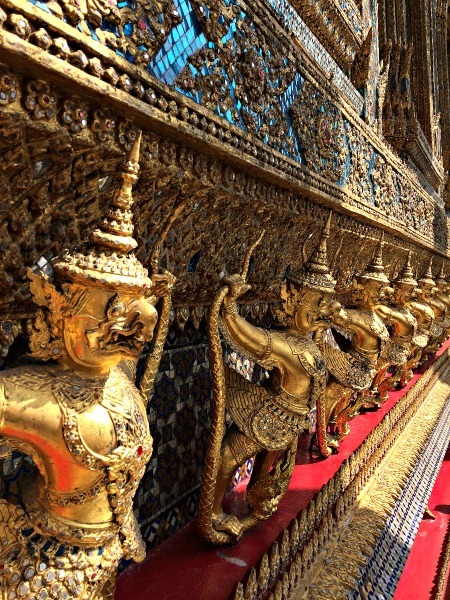 Three years is a long time. It's hard to stick firm with plans to be selectively frugal and save when you're in the day-to-day trenches. While we try to automatize as many financial habits to our benefit as possible, when it's cold outside, you're hungry, and you really want a coffee it gets difficult to remember why that's not a good idea. That's why we spend time thinking about our international plans. Not only does it get us pumped so we can make it through this cold New England winter, it helps us remember why we're working so hard to double our net worth in the first place.