On Wednesday, Full Time Finance featured my story of how and why I went from a Marketing Director to an ESL Teacher.
Full Time Finance is a personal finance site dedicated to those who have full time jobs and are concurrently pursuing financial independence.
Here are some of my favorite posts:
While I don't work full time, my employment situation definitely plays in heavily to our financial independence story. Here's how I made the switch.
Hi. I'm Laurie, and I'm a recovering advertising agent. Just kidding. I LOVED working in marketing. I truly did. When I left my job as an account executive at an Atlanta advertising agency after my first son was born, to be a stay-at-home-mom, I missed my job like crazy. 
Why would an otherwise-intelligent 36-year-old leave the position of Marketing Director to become a teacher? 
For the pay.
No, really. While the summers off were infinitely appealing, and were one of the reasons I went back to school to become an ESL teacher, I primarily switched career fields because the pay was better as a contractor and I'd be working at my kids' school.
Here's how it happened.
The Stay At Home Mom Years
After I left my job in advertising to become a stay-at-home-mom, I spent seven-and-a-half years away from my career to be an at-home parent to my two sons. I am so grateful that my husband and I could make that work. 
However, when my youngest was three years old, I got really itchy, and decided I needed to go back to work. 
Back to Employment in Marketing
So I found a job at a non-profit opera company, of all places, and was fairly quickly promoted to Marketing Director. The hours were great; I worked 25-30 hours per week and from home when needed, except during the summers (please pardon my part-time work story on a site entitled Full Time Finance. I hope you'll keep reading). The summers were the company's busiest time, and I easily worked 40-60 hours per week in June and July, just when my kids were out of school and I wanted to spend the most time with them.
I was also salaried, so my pay didn't change even when my hours did. And while I was salaried, I received no benefits, so it primarily benefited the company I worked for and not me.
A Chance Opportunity
After one particularly brutal summer, my husband begged me to find a different job. Approximately two weeks later, I received an email in my inbox. It was from my boys' principal.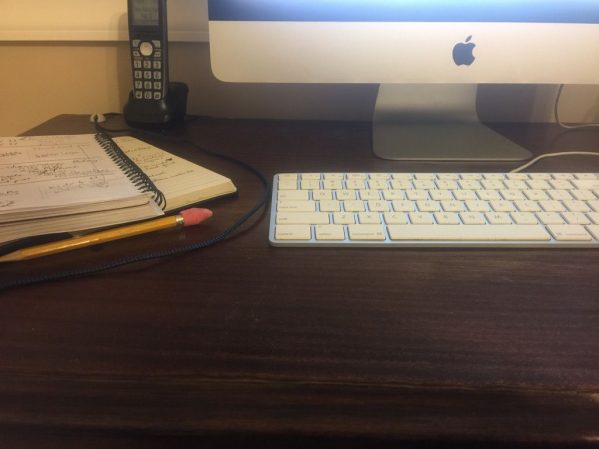 It read, "Do you know anyone who teaches English as a Second Language? We are looking for a teacher. The pay is $45/hour, and the school will provide employment and reimbursement for certification." 
I called my husband over to the computer. We did some math, and then I sent the principal a response, "What about me? I've taught English before and was an English major in college. Could I do it?"
Both the principal and I were thrilled when she found out that I did indeed qualify for the alternative certification route that New Hampshire provided certain difficult-to-fill subject areas, like ESL. 
Plus, because the job paid almost double what I'd made at the opera company, I could take the job, which had less hours, and still make about as much as I made previously. And I'd get school breaks and summers off. 
Thus began my auspicious career in education. …
Click here to read the rest of my story over at Full Time Finance.
Have you had any surprising or unusual career changes? I'd love to hear about them!