Hello October. Boy, I'm glad September's over. Let's see how our family did while I was on my Whole 30 challenge.
If you're not familiar with the beast that is Whole30, let me give you the rundown: it's basically an elimination diet, where you cut out anything that tastes good. Well, alcohol, dairy, grains, added sugars of any kind, and baked goods. You can eat meat, nuts, vegetables including sweet and white potatoes (I ate a lot of those), olives, and fruits. There's no calorie counting so you can eat as much as you want but you can't eat even one bite of a forbidden food. Bread? Forget it. A cookie? After 30 days are up, my friend.
Why would anyone subscribe to this torture, you may be asking? A lot of people (including me) are plagued with stomach issues, and an elimination diet can help you suss out which foods cause you problems. Some people even get migraines because of their food sensitivities, which I just found out after a conversation at FinCon, the financial bloggers' conference.
So September was dedicated to eating this way for 30 days. I did it. But it was hard. And it was hard on the budget. (My attitude was also not the best, as you can probably tell. That's on me, because there were some real and important benefits to eliminating so many foods, namely, that it allowed me to notice how food makes me feel).
Why a Grocery Challenge?
This year, our family is challenging ourselves to spend less on food so we can save and travel more. Last year, I adopted one habit a month that would translate into better money moves for our family. You can read all about our A Year of Good Habits here.
That experiment worked so well that we tried a new one this year. In 2018, we are challenging ourselves to do better at our food spending. Last year our family spent over $12,000 in groceries, or $966 per month.
This year, our goal is to spend 20% less on groceries. That may not sound like a lot, but it's almost $200 per month in food savings. The extra $200 per month is going into a travel savings fund, so we can see the results of our hard work in spending less on food.
We could have adopted a radical goal to keep our spending under $500 or something like that. But we know better. We thought it made much more sense to consistently hit our modest target, month after month, for an entire year, to show ourselves we could do it, than to maybe hit the $500 goal once or twice and then face plant with more $1000+ grocery bills.
And if we consistently hit sub-$772 spending, then perhaps we'll challenge ourselves next year to shave off more.
Each month, we're trying out a new way to save money at the grocery store. Last month, we spent most of our grocery budget on whole foods, nuts, and olive oil. That stuff ain't cheap.
September
In addition to completing Whole30, we were in the first month of school, had Hurricane Florence pass through, hosted visitors, went out of town for a wedding, and I went to FinCon, the financial bloggers' conference in Orlando, Florida.
We're just finding our rhythms, especially as we've yet to complete a full week of school/work with no interruptions.
I've been grocery shopping at Aldi on Fridays when I can (great day to buy your groceries because they restock the store that day and there aren't a lot of people shopping for food) but because of all the disruptions, interruptions, and trips, it wasn't as organized as in the past.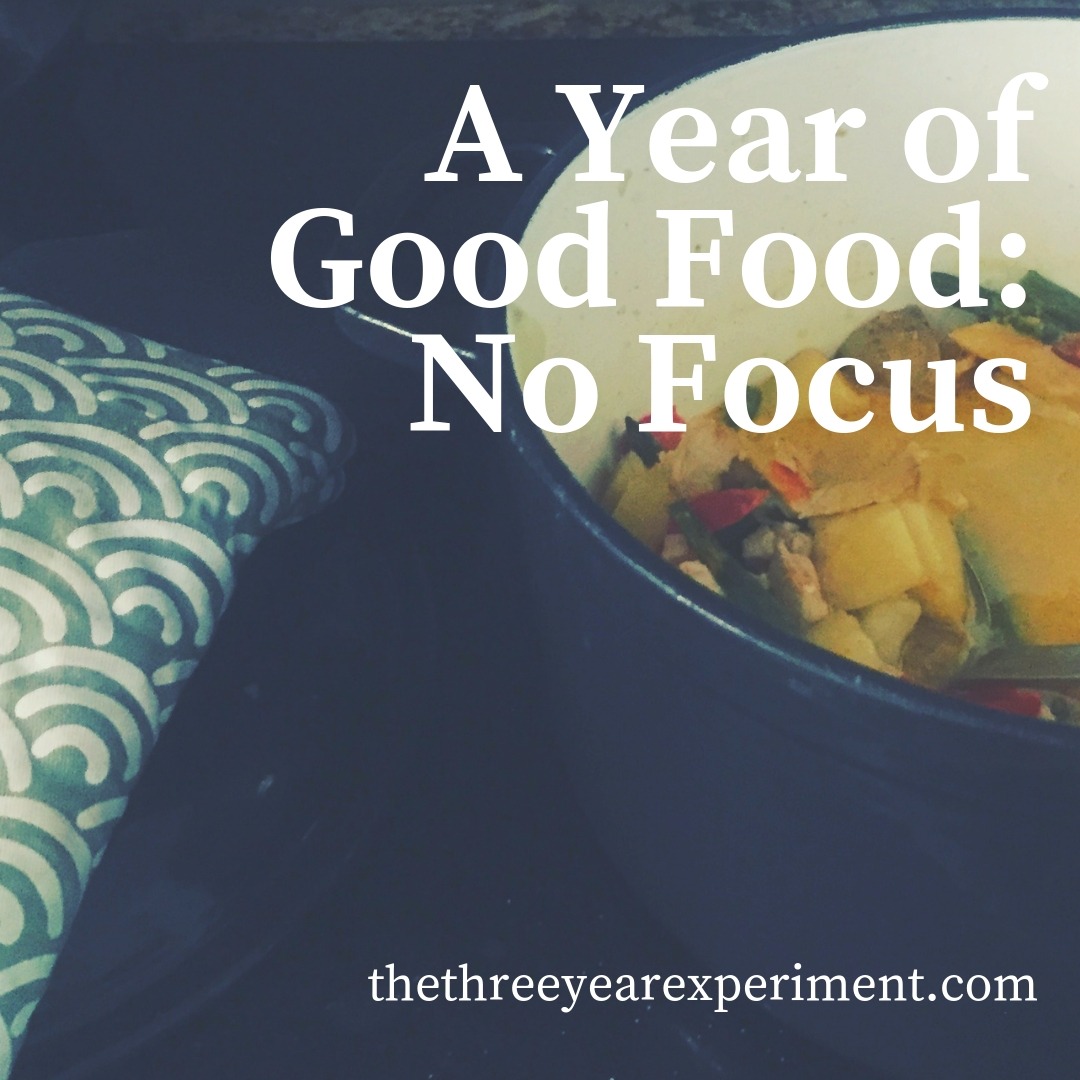 Further Reading on Our Spending and Saving: 
The Details
Total Budgeted For September: $772.00 US
Total Spent for september: $826.59 US
We went over budget again. I am honestly not surprised, because when you're doing Whole30, you have to have certain foods available for you and if they run out, you have to buy more, or you have nothing to eat (and I'm definitely not one to go without food).
Weekly Expenditures:
Week 1: $168.36, Aldi
I bought several bags of nuts that were $5.99 each. And a good deal more meat than usual–chicken, steak, breakfast sausage, bacon, fancy fish. I was scared there wasn't going to be enough for me to eat (and I was right–all the nuts were gone by the end of the week).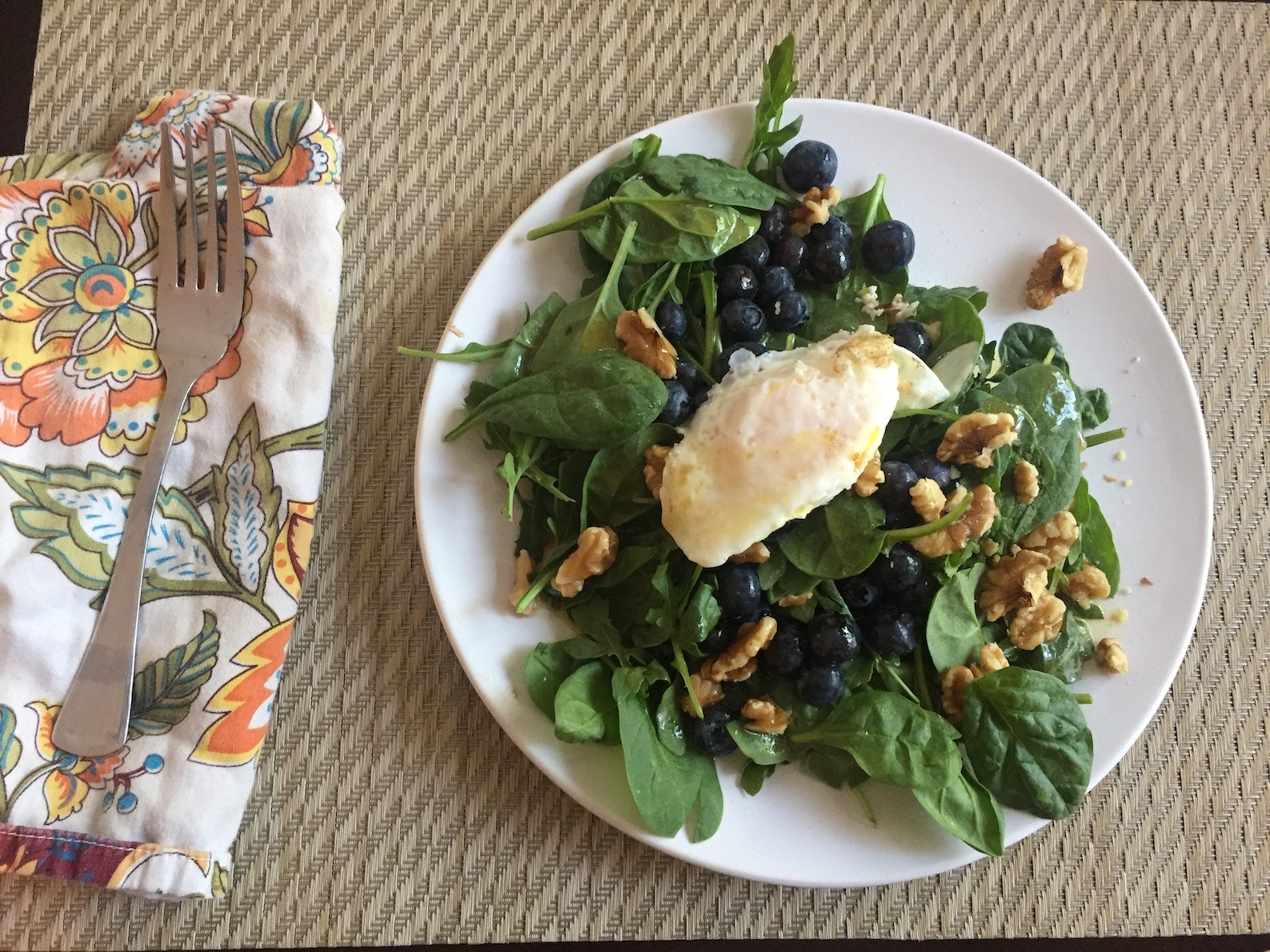 Side trips: $69.81, Harris Teeter and Farmer's Market
We don't usually buy stuff at the Farmer's Market, which is a shame because we really should be stocking up on their amazing tomatoes, but this weekend my parents were visiting so we bought a watermelon and other odds and ends. That's also why our side trips were higher–we bought snacks and other essentials for our visitors.
Week 2: $88.71, Aldi
Ok, this was fine. But I'm not sure what happened with all our side trips.
Side trips: $130.17, Harris Teeter and Target side trips (4)
I think Mr. ThreeYear got hungry and a lot and went to buy his "own" food. I should have kept better tabs on these trips, but honestly, all of my energy was consumed with sticking to the Whole30 plan.
Week 3: $135.49 Aldi
This week I didn't make the same mistake and I bought enough food the first time around at Aldi.
Side trips: $60.30 in four trips to Harris Teeter and Earth Fare
But, then we made all these side trips again.
Week 4: $116.47, Aldi
One trip this week and no side trips. This is partly because we left at the end of the week for FinCon and then Disney World.
What I Learned
Good grief. The more things change, the more they stay the same. As always, we made one gazillion side trips and there went all our grocery budget (plus). It would help if I could shed light on why we made so many side trips, but I think it boils down to different diets because of this… diet, and so a disruption to our normal eating.
The Whole30 itself taught me that I shouldn't eat avocados. They're not even one of the things you have to eliminate, but I had cut out so many other things I did notice they made my stomach hurt every time I ate them.
Did I lose even one measly pound for my efforts? No, I did not. Fasting per the 5:2 method continues to work much better for me for maintaining my weight, so I've gone back to that. It was interesting to notice how much sugar and carbs now give me a headache after I brought them back in (but I'm still eating them like crazy). Despite headaches, I learned I need more carbohydrates in my diet for energy and general well-being. I felt depressed the entire month of the Whole30, just a general malaise, from a lack of carbs and sugar. I do agree that limiting sugar is wise, but I need to add in some complex carbohydrates to my meals to feel better.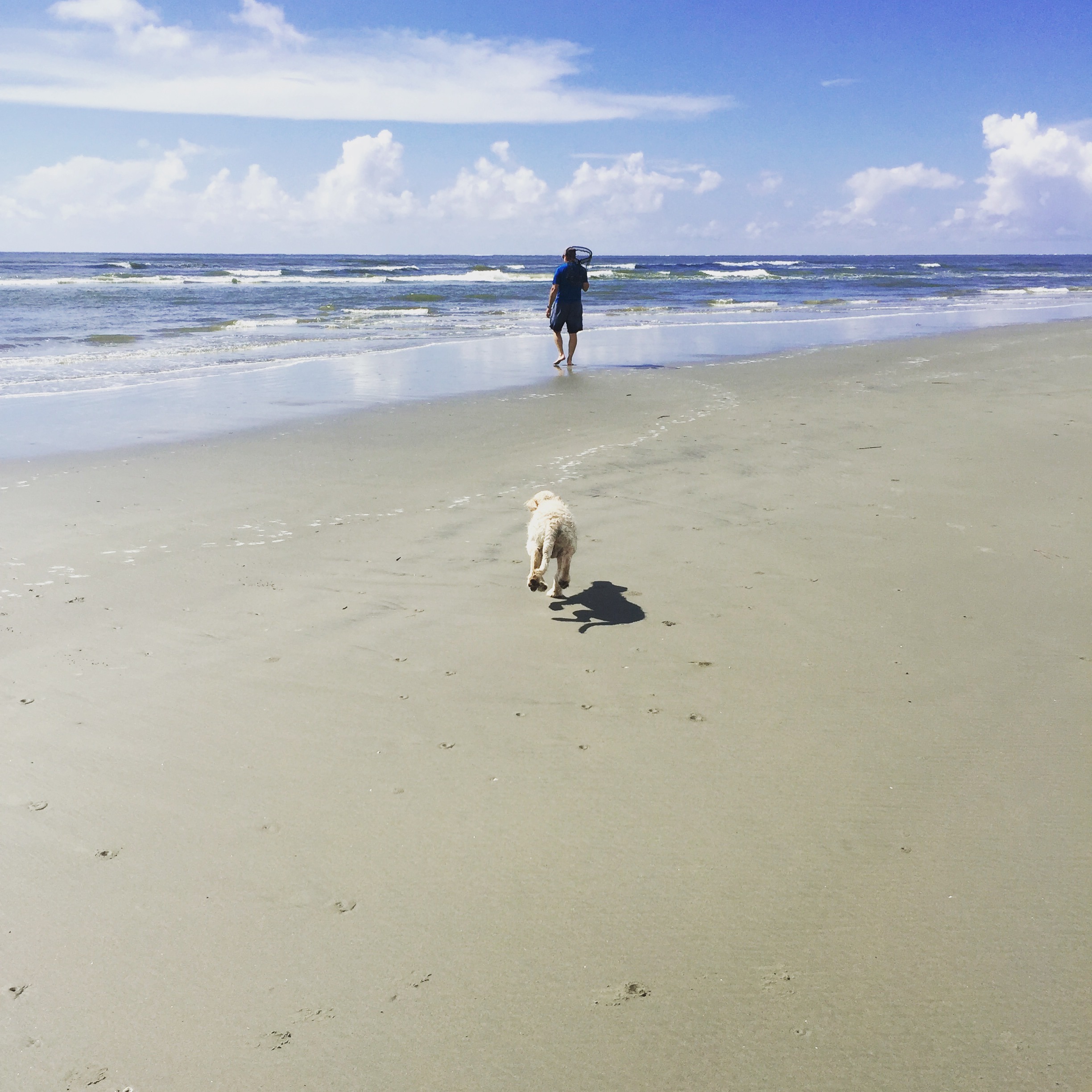 October's Focus
No focus. I can't think of a focus. I just want to stay in budget, eat normally, and enjoy the fact that I can eat whatever I want. I truly love food so much. There are some farm-fresh apples and cider in our future this month, homemade bread and pumpkin soup. Yum. It doesn't feel like fall (throws hands up in the air and does a little dance) because it's in the 70s and really humid here, but we're seeing bits of red and orange creep into the foliage and nights and mornings are a wee bit cooler (you know, 60s).
This is just to say…
I also want to say that yesterday, I was struck by the sheer implausibility of it all. I still cannot believe that we have moved, that we get to live in this perfect amalgamation of everything I want in a hometown. We have city, and yesterday I enjoyed that part of our home by driving Lucy to her dog-training class at PetCo, and we have country, which I rode through during a Hurricane-Matthew-related rain storm, enjoying how beautiful the countryside was as I watched cows and horses eat hay in the fields and a farmer dash to her mailbox, dodging pellets of rain.
I met my sister at a coffee shop, and we had coffee and pastries (pastries, yum!) downtown, then we parted casually because I'll see her again today. I ate lunch with Mr. ThreeYear just after, since he works from home and we do that every day. Both boys came home after great days at school.
There was a part of me that thought, when I started this blog almost two years ago, "This'll never work, but I'm going to try anyway." I honestly never imagined that we'd actually be able to move. Some part of me really thought we'd fail, or that Mr. ThreeYear wouldn't be able to pull the plug.
But the simply amazing thing is, we did move, and it is truly lovely, just as lovely or perhaps lovelier than I thought it would be.
The lesson here, I'm realizing, is that you can indeed change your life. I'm living proof. It is hard, and it is a bit like turning a cruise ship around in the water, but it can be done, and it's worth it. 
Happy fall to you!