Happy Monday! A new week for me feels like a fresh start, especially after two unexpected hurricane days for the boys that decimated my productivity at the end of last week.
After (another) four-day weekend courtesy of Hurricane Michael (which brought a lot more rain and wind-related damage than its cousin Florence, with only a modicum of hype), this new week filled with five beautiful days of school for my kids feels like a gift.
Speaking of gifts, I've been relishing some quick wins lately. There are pockets of my house that are still, shall we say, disastrous, even four months into our move, and the small things I've been able to do to stay sane have been lifelines.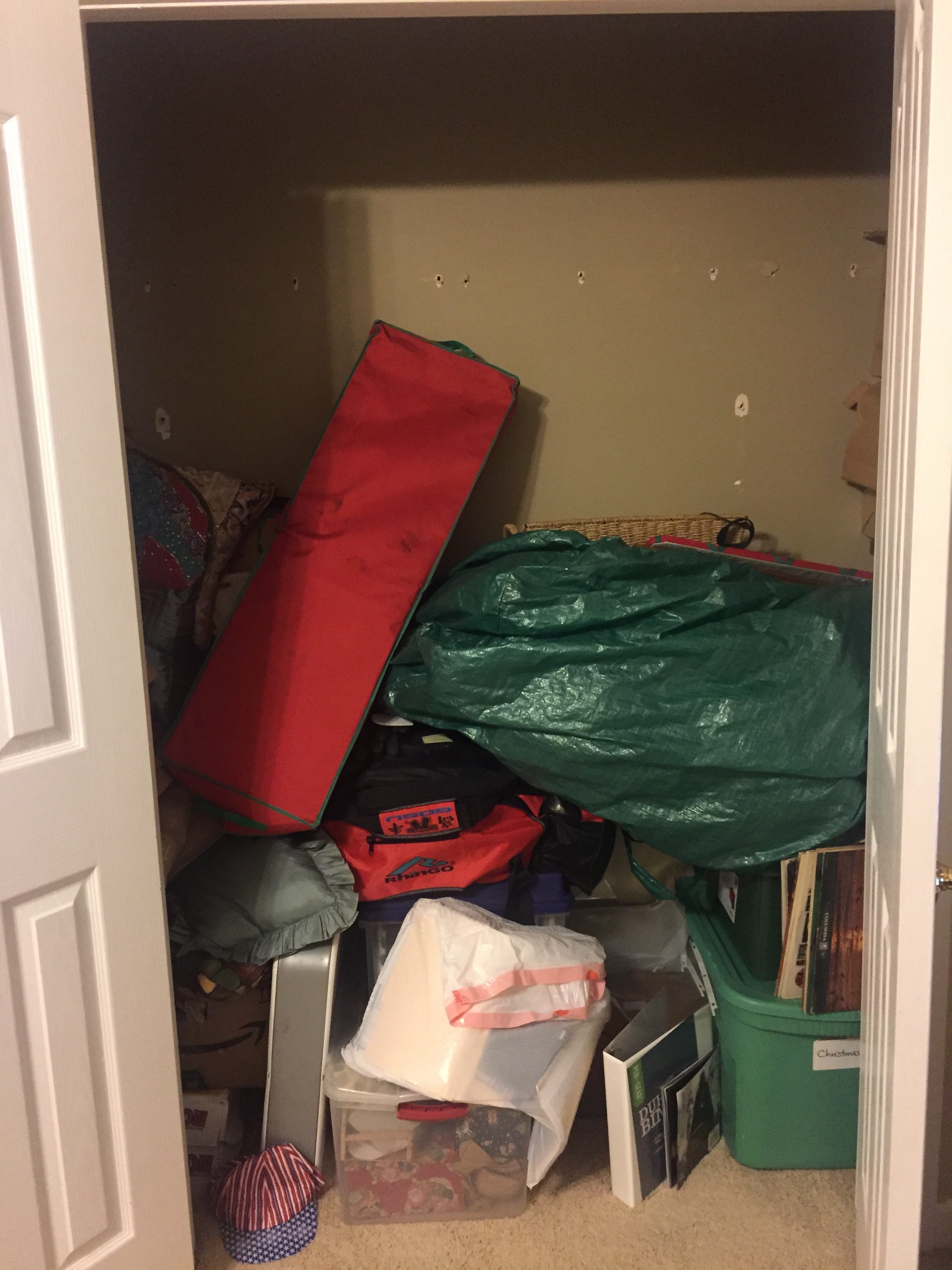 So, in the spirit of small wins, here are three things you can do right now to feel more in control, focused, and orderly, today. 

Delete your email app from your phone.
And while you're at it, drag all of your apps into folders that you keep on the second screen of your phone.
Reducing the mental clutter that assails you when you open your phone is going to make you feel more organized. Deleting your email app from your phone will require you to think at least a second or two about whether you really need to check your email from your phone, or whether it can wait until your designated email check times (you have designated email check times, right? Okay, me neither. But I hear they're awesome).
I read an Instagram post by Courtney Carver (Project 333) a few months ago and immediately deleted my Gmail app and reorganized my phone apps. Now my phone looks like this:
And this: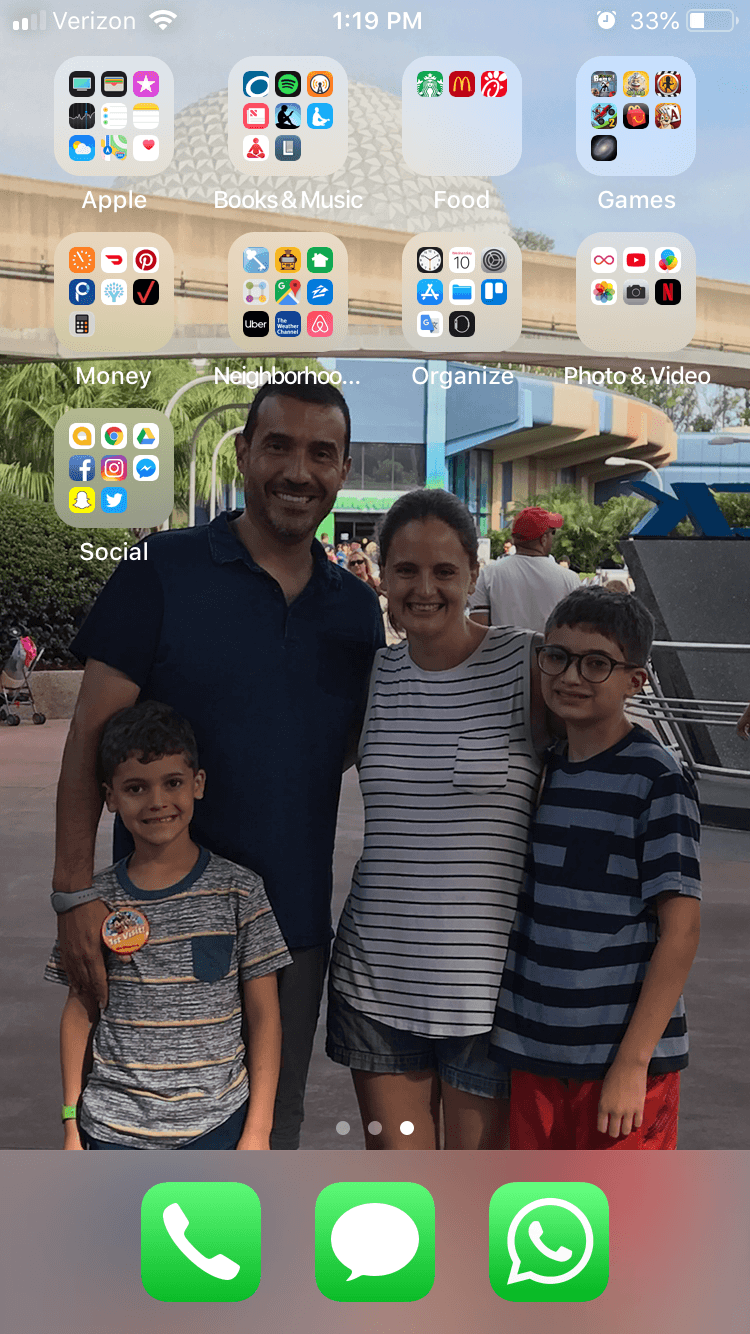 My home page reminds me of my priorities in life, my family (and travel, which is the only time we seem to get family photos).
And amazingly, having all my apps in folders isn't a pain. It's helpful.
Ever mindlessly check email in the middle of the line at the grocery store, at a stoplight, or while waiting for a meeting? Yep, me too. Remember in the "olden days" when you'd just stare off into space during those moments? It turns out, that unfocused zoning-out time is really good for ours brains. We need a certain amount of it to maintain our focus and ability to stay on task when we are concentrating.
Deleting your email from your phone can help you lessen your dependency on your phone during these times. If there's nothing fun to do on your phone, you can get in the habit of leaving it in the car when you run in to the store, or let it slide to the bottom of your purse. And then you can go back to being bored while you wait, which, as your mama always told you, is good for you.
Related reading:
Make your bed.
There is nothing quite as satisfying to me, all these years later, than walking into my bedroom and seeing my bed made. It instantly makes my bedroom feel cleaner and tidier, and it makes me feel proud. Yes, proud, each and every day that I do it, and accomplished.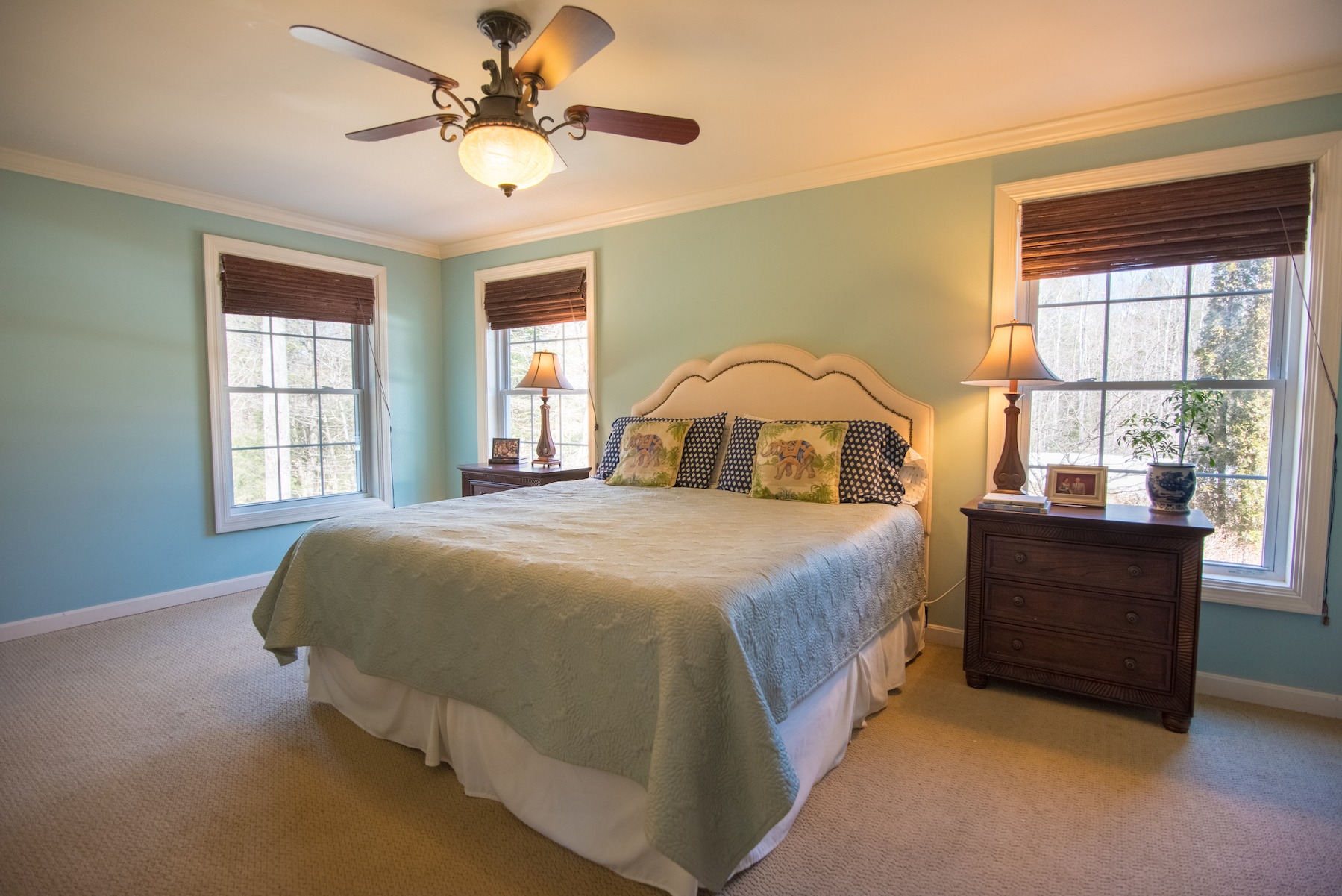 Related Reading:
Already make your bed? Try one of these actions instead:
Set up the coffee pot for tomorrow.
Empty and refill the dishwasher.
Pick up all the stuff on your counters and put it away.
Clean out your purse.
Clean out your car.
The idea is to give yourself some quick visual wins, so that when you walk into your bedroom, kitchen, or car, you'll notice what you've already done, and enjoy the visual order. That will lead to positive self-talk such as, "I already got the bed made. What else will I accomplish today?"
These tiny mental tricks are so important to success, they've made internet legends. Navy SEAL Admiral William H. McRaven's commencement address to the University of Texas at Austin on the importance of making your bed went viral and he's just written a follow-up book, aptly titled Make Your Bed: Little Things That Can Change Your Life… And Maybe the World. 
Start a Donation Box
Go find a big cardboard box, put it next to your back door or garage, and start filling it with stuff you don't need anymore–paperback books, free plastic water bottles, kitchen gadgets you haven't used in years.
Ridding your home of unneeded objects will immediately help you feel better. If you don't believe me, try it. I promise if you're not satisfied I will refund 100% of all the money you've paid me to read this blog.
I've written many times about how decluttering our house has helped my productivity. It's so much nicer to open a cabinet or drawer and see just the things you regularly use and nothing else. It's easier to grab what you need, put things back, and figure out what's broken.
Need more convincing? Read 21 Benefits of Owning Less from Becoming Minimalist.
Related Reading:
And setting up a donation box and finding a few things to fill it with is one of the best ways I know to kickstart yourself into decluttering (something I obviously need to do with that crazy closet in my house).
I hope these tips help you have a fabulous, productive week!