Wow! It's almost December, which means we've got just one month left of this year. This year has definitely been an eventful one for our family.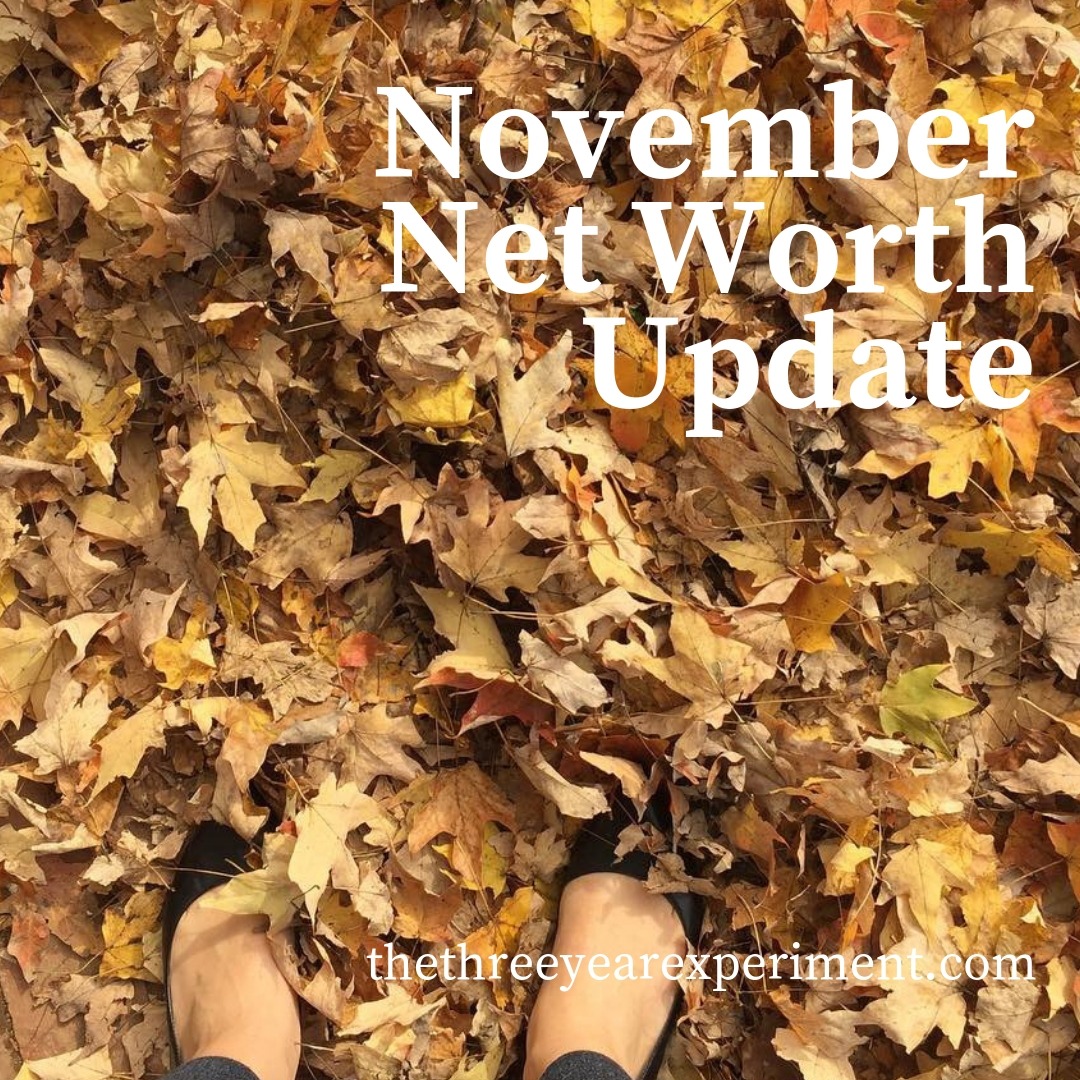 This month has been a good one. We've been surprised by how cold it's gotten in Charlotte during the fall (it's been in the 20s this week in the mornings, but it does warm up to the mid 50s or 60s during the day). The boys both seem to have gotten into a groove at school, I'm running now with a running group, and Mr. ThreeYear has been regularly playing tennis.
Last night, we went to our town's downtown Christmas celebration via trolley! We parked in a parking lot at the edge of our neighborhood and the cutest little trolley picked us up. The boys actually got to ride standing up in the back of the trolley as we cruised the four miles downtown.
Once we got downtown, there were carriage rides, vendors, a Christmas tree display, bands playing, and Santa Claus. The boys and my niece, who was with us, had a blast. It made me so glad we decided to move to this town, because it's ridiculous how festive and involved our town is. We are freakin' Mayberry over here. I absolutely love it.
If you're just joining, our family of four is on a three-year journey to double our net worth and become location independent. Since we've achieved the latter goal, we'll be primarily focused on the former in each of these reports going forward. Each month, I record our progress on our net worth and our spending. Last year, we increased our net worth by 32% over the year before. This year, we tried to increase it by more than 65% from where we started in December 2016. Even though it looks like we'll miss our target by a wide margin, we're keeping our goal in place to see how close we can get in 2019. 
Our Progress
As of November 30th, our net worth has increased by a total of 45.3% from our starting point in December of 2016. These net worth updates since July have been sooo boring. Things are going down instead of up. If our net worth increases, it's by the tiniest of percentages.
Despite having saved more than we've ever saved this year, it looks like our net worth will have increased by one of the lowest amounts in many years. We will definitely fall far short of our goal of 66%.
If we saved practically double what we saved in 2017, then we did everything we possibly could in that arena. Part of the reason our net worth took a hit was because of the real estate fees and commissions we paid when we sold and bought a house. Then, the market took a little tank last month, which we all knew was coming, and isn't over with. But the total $$$ saved doesn't lie. We are changing our behavior, which is huge.
Here's a graph to track our progress:
Eating Out: $291.88. We had stayed in our $200 Eating Out Budget pretty well until we bought our car. And then, honestly, I think we got so excited that we hadn't paid as much as we thought we'd have to, that Mr. ThreeYear and I went out to lunch three days in a row! That is very unusual. We almost never go out to lunch together.
Fun
Entertainment: $114.20. We bought The Incredibles 2 on iTunes and then charged $100 in ATM cash to this account. Not sure where all the cash was spent, but $40 went to my sister to pay her back for our half of the camping site and wood for our camping trip a couple of weeks ago.
Fun Money: $205.51. I spent more this month than Mr. ThreeYear, principally on a USTA membership because I'm playing tennis this winter. We also bought a used Wii, and some games for it, plus some coffee dates, another cash withdrawal, and something from Target for $40? Forgot to write myself a note about that.
Gifts: $273.14. All Christmas gifts. 'Tis the Season.
HEALTH
Health insurance: $724.72 This is the amount that is taken out of Mr. ThreeYear's paycheck for health insurance. It includes medical and dental coverage plus FSA reimbursement for our family of 4. In January, we'll start contributing to a high deductible health care account and HSA, so our total health insurance cost will be lower (and we'll get to save $6500 per year in tax advantaged savings!).
Fitness: $309.11. This is for tennis, swim, and fitness classes/gym in our neighborhood, plus the cost of 2 cans of balls and two group tennis lessons with the pro.
Household
Home maintenance: $47.75. New curtains for the den.
Clothing: $33.05. I rarely buy clothing but I did buy two pairs of earrings for myself when I was at a really good sale. We also bought something else at Marshalls-can't remember.
Haircare: $19. One haircut at Great Clips.
Household goods: $521.57. Good grief, right? Black Friday and a broken printer strike. Our printer that we'd had for almost ten years died so Mr. ThreeYear researched a new one, and we bought the Epson ET-2650 EcoTank ($199.99), which comes with "two years of ink in the box." Enough to print out 4,000 color pages. 4 replacement ink cartridges are less than $20. We also bought an on-sale Dyson cordless vacuum on Black Friday weekend, which I really should have categorized under "Pet" because it's due to Lucy that we need to vacuum so much nowadays.
KIDS
Lessons/Costs: $33.71. A session at the Climbing Wall, which Junior ThreeYear will start participating in each week. We're still waiting on Little ThreeYear to pick his "deep dive" activity.
Allowance/Earned $$$: $37.58. This constitutes two Nintendo Games that Junior ThreeYear worked for (cleaning out the car, doing all the laundry, making meals), and one Lego set that Little ThreeYear worked for (same types of chores but a little easier since he's 8).
PET
Pet costs: $199.30. Another expensive pet month. This includes $87 for a new crate for the beach (we were desperate and so paid more), pet sitting while we were camping, pet food, and some pet treats.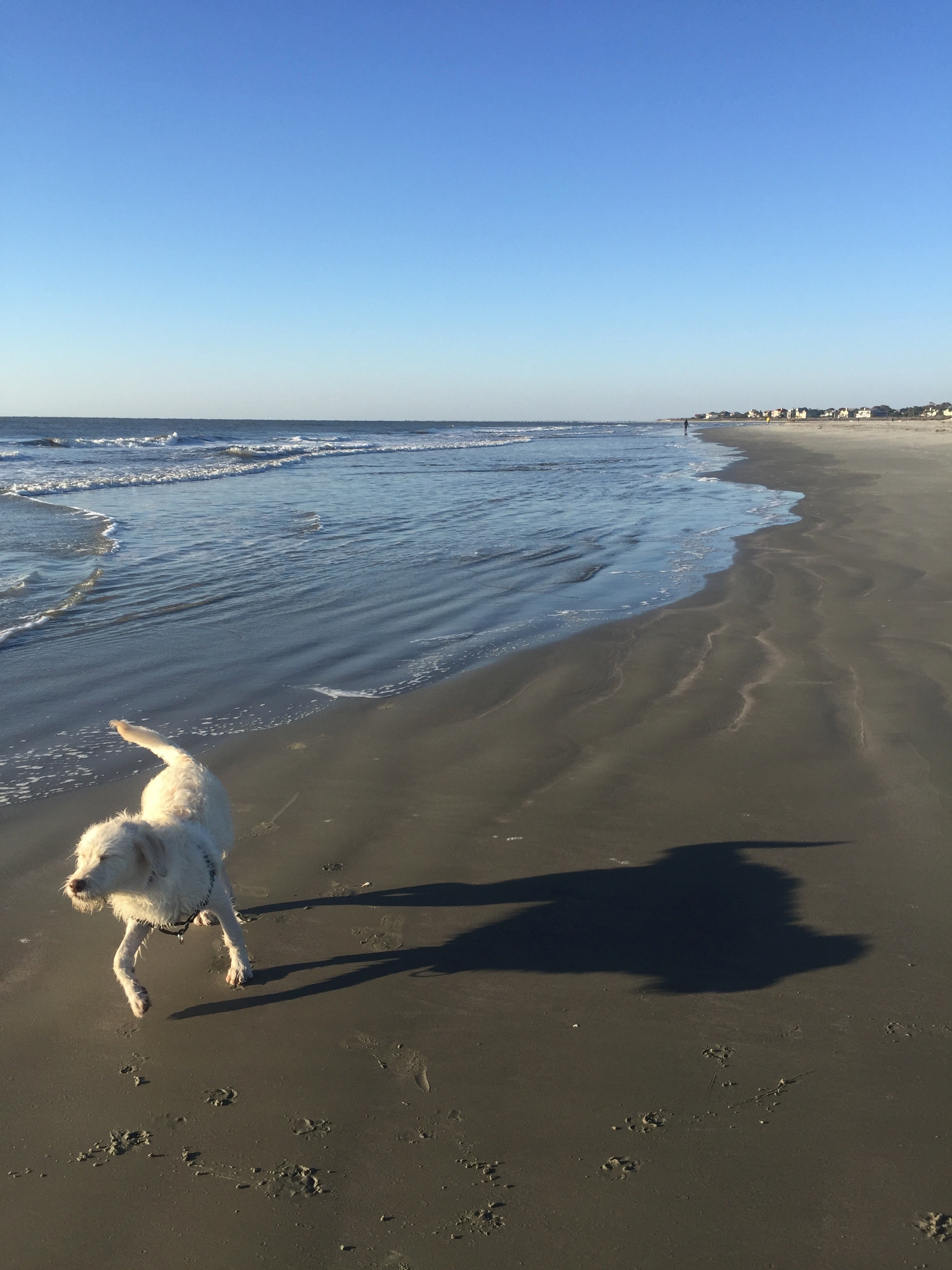 TRANSPORTATION
New Car: $8396. Yes, you read that line item right! We got a new car. (Well, new to us since we don't buy new cars). We realized, with all our trips back and forth to the beach with two kids, a dog, and a trunk packed full of Aldi groceries, that we had outgrown our two sedans. So, we traded the 2010 Honda Accord in and got a 2012 Honda Pilot. It seats eight plus has ample trunk room, and it's the Touring edition so it comes with DVD player (the kids are more than a little excited). It does have quite a few miles on it, but since we'll only be driving it to the beach and back (once we get over the excitement of having a new car) then we expect it to last us many years. This cost includes the cost of the car minus the trade in, plus the registration fee and title fee, which for our Prius (see below) was almost $500. It also includes a 6-month power-train warranty which we bought to protect ourselves in case anything were to be majorly wrong with the car. So we feel pretty good about buying a new car for roughly $7400. And I'll be honest, I felt like a baller writing a check and handing it to the finance guy. "I wish my Honda was paid off!" he told us.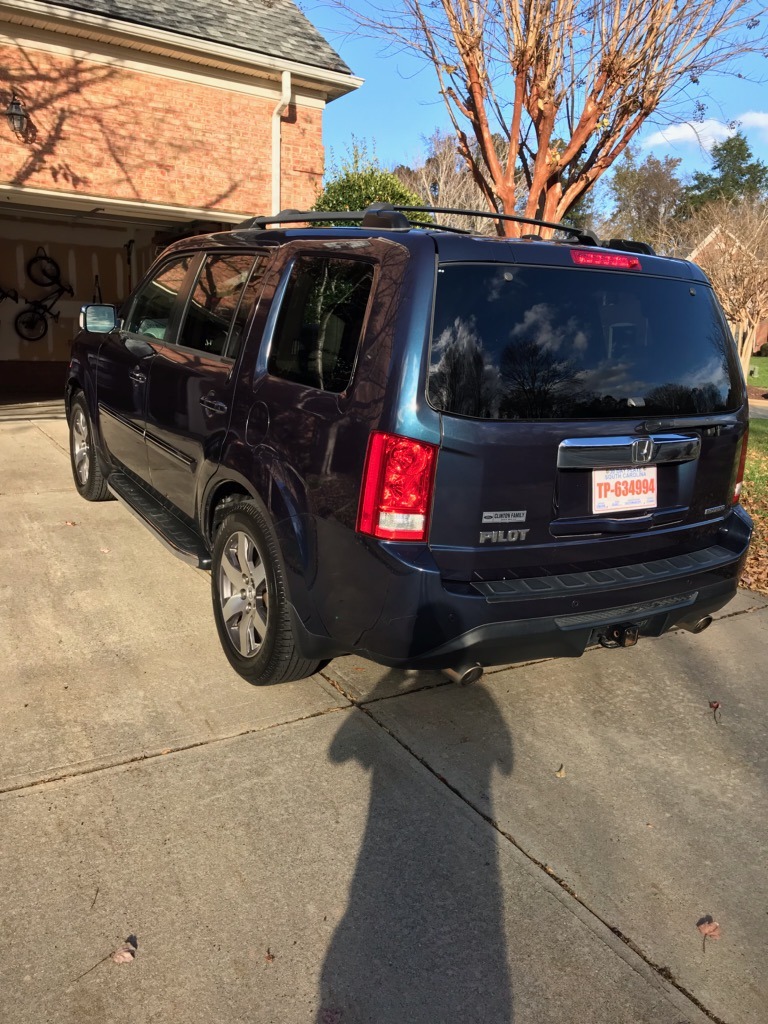 Registration: $572.81. Subtract $80 for Mr. ThreeYear's and my new NC driver's license and that's the cost to register one new car in NC. Luckily, next year will be about half the cost.
Gas: $171.47. We drove a lot more this month (to the beach and back for Thanksgiving, to my parents' house and back) and filled up our new car, which will require more gas than the Accord. The Pilot gets up to 27 highway miles, though, so we're pretty excited.
Maintenance: $124.04. This cost is a little misleading, because it's really 3 CarFax reports for cars we were looking at buying, and the cost of a dial-a-mechanic service Mr. ThreeYear used to ask a certified Toyota mechanic about a Lexus LX and a Toyota Hylander we were looking into (and obviously ended up not buying).
UTILITIES
Internet: $44.95. New, high-speed internet (up to 100 mbps) at our new house. This cost will change in December because we were offered to 300mbps for $55. We took advantage since Mr. ThreeYear uses so much internet for video conferences and calls with working remotely.
Subscriptions: $30.71. Home phone through Ooma, Spotify, Skype.
Electric: $128. 
Natural gas: $33.07. 
Water & Sewer: $130.44. This was last month's cost ($90-ish) and this month's $30-ish bill. Yes for lowering the water bill!!
Cell Phone: $88.84.  This includes one month of Verizon service, prepaid (just over $50, which I should get back), and one month of my new cell phone carrier, Total Wireless. I went from 1 GB of data to 9GB!!! and am now paying $35 a month instead of over $50 on the same network. Thank you, Jim at Route to Retire and Vicki at Make Smarter Decisions for the inspiration!
VACATION
Vacation: $0. We did enjoy time at the beach but brought our own groceries.
Total:$13,444.15 (minus new car, $5048.15)
Here it is again in a condensed table format.
November Spending
| CATEGORY | COST | NOTES |
| --- | --- | --- |
| Charity | $214.84 | Compassion International, Operation Christmas Child |
| Food | $1104.54 | groceries and eating out |
| Fun | $478.65 | entertainment budget, fun money for Mr. ThreeYear and me |
| Health | $1033.83 | health insurance and fitness costs |
| House | $621.37 | maintenance costs, household goods, clothing, haircare |
| Kids | $71.29 | climbing date, souvenirs from Disney, Boo bags for neighbors |
| Pet | $199.30 | a week of boarding while we were at Disney, vet visit, vaccines, toys, food |
| Transportation | $9264.32 | our NEW CAR, new licenses, registration, gas and maintenance |
| Utilities | $456.01 | internet, phone, Spotify, Skype, electricity, natural gas, water & sewer |
| Vacation | $0 | nothing this month |
| TOTAL: | $13,444.15 (or $5048.15 without the new car) | |
While we did have a large month of expenses, part of that was because we bought a new car in cash.
Last Month of the Year
We've got one more month to work on getting our net worth up. This is the month Mr. ThreeYear gets his end-of-the-year bonus so it usually helps our net worth quite a bit. But we also historically spend a lot on Christmas gifts. Luckily, for the first time since Mr. ThreeYear's been working at his company, we don't have the bonus earmarked for anything. He could spend it on whatever he wanted and he chose a bigger car. The rest will probably go into savings. And next year, we're in the same situation! It feels really good to be able to anticipate saving most or all of the bonus towards our FI goals!
How was your November?