Last week, I wrote about how to sell your house in 2 weeks or less. Today, I thought I'd give you a more in-depth post about what you'll need to do just before you put your house on the market.
As tempting as it is to just throw some pictures on MLS and hope for the best, prepping your home for sale is an integral step to selling it quickly. Do the prep work (or hire people to help you!) and save yourself weeks of uncertainty on the other side.
Analyze
The first thing you'll need to do is decide what needs to be repaired or changed in order to get your house ready for the market.
Do you need to do any major repairs, like change the roof? Are there any architectural or structural changes you'll need to make? Is there a wall blocking a beautiful view? Does it make sense to add another half bath?
Major repairs cost money, so you'll have to figure out if the repairs are worth it (i.e., if they'll bring you a similar return on the house) and how you'll pay for them.
You'll also need to get anything fixed that is obviously broken. This includes plumbing issues, electrical outlets or lighting, towel or TP racks that are loose or have fallen off the walls, major holes or discolorations on the walls, or anything else that needs doing that you may have put off.
If you're like I am, you can't imagine how these issues will get fixed, but that's why it's important to find a good handyman (see below for more info on this step). When we sold our house in Atlanta, we had a pocket door that connected the kitchen to the living room. Some time during the home's forty-year history, someone had removed the pocket door, so there was a strange gaping hole. Right before we sold the home, a handyman came over, put a piece of molding over the hole, painted it, and it looked like it had always been that way. I never would have considered that simple fix and I wished I'd had it done years earlier.
It's important to look at your house with neutral eyes during this stage, if at all possible. Look online for updated home decorating sites. Look for some neutral paint colors that are in style. Walk around your house and imagine you're someone else–a 54-year-old divorcee from Florida who has 2 grandchildren, or a 27-year-old newly married couple expecting your first child. Try to image your house through their eyes, so that you can be more objective about paint and decor.
My 87-year-old grandmother is currently selling her house, and unfortunately, she was convinced that everyone has her taste in decor. She favors traditional, heavy wooden furniture, wallpaper borders, and burgundy and green. That's a style that looked fantastic twenty years ago, but not so much today. She refused to repaint the house in neutral colors, and her house has been on the market for almost a year.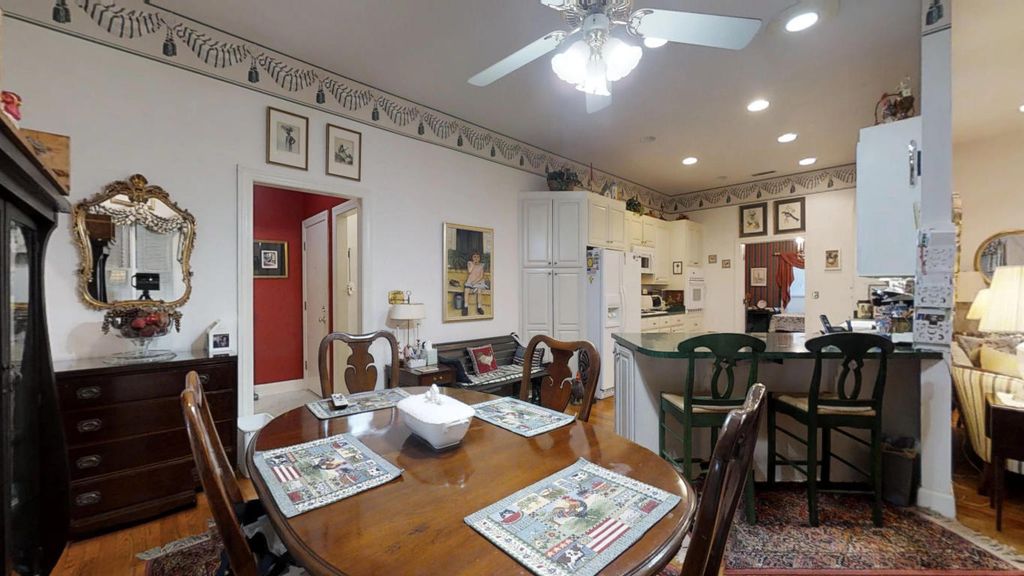 One of the best things we did was bring in several real estate agents (we talked to four in our small town) and ask their opinion on what we should and shouldn't do. They can also give you opinions about paint color, decorating, etc. The trick is to find a realtor who'll help you make strategic choices, not ask you to change everything and not tell you everything's fine just to win your business.
Make Strategic Decisions
Once you've analyzed everything that needs to be done or that you'd like to do, you need to make strategic decisions about what you can actually afford and have time to do.
I was thinking of tiling the kitchen backsplash, but several real estate agents advised against it, saying it wasn't necessary. One agent did advise me to put tile around the edge of our soaking tub to cover some bad sheet-rocking around the edges. That project was inexpensive (I think it cost me under $100 with labor included) but made the master bathroom look incredible.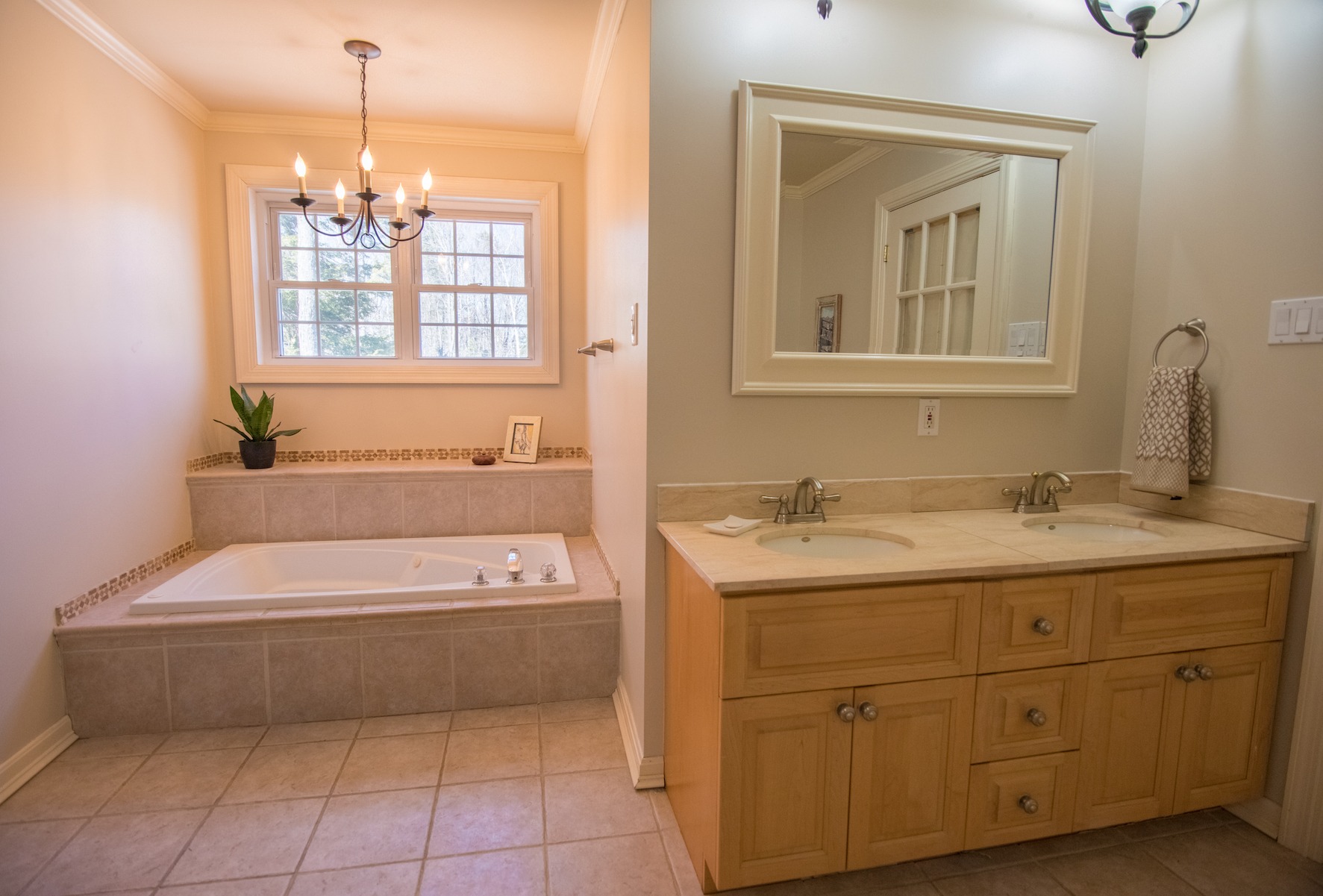 We also decided to only paint three rooms, and touch up the others. We didn't have time to repaint the whole house, which we'd opted to do ourselves because of cost (labor in New Hampshire is wicked expensive, as they say), so we stuck with the bathrooms and our mudroom, which needed to be repainted terribly.
We also repainted the trim around the house. That was easy to do and made the house look cleaner and brighter. I bought a nice trim brush at the hardware store for around $10, and it made painting the trim so much easier.
You want to get the biggest bang for your buck when you're prepping your home. Think about the things that will provide the biggest return. Real estate agents always point to curb appeal, flooring, and minor kitchen and bath remodels. We added a half bathroom (two years before we sold our house, luckily) and updated our pendant lights to a trendier style. The half bathroom project cost around $3,500 and the pendant lights were around $200. Those projects made our house much more appealing to buyers, though.
We decided not to add granite countertops or otherwise update our kitchen. That was more money and time than we were willing to spend.
Build Up an Arsenal of Helpers
Once you have a list of the most strategic repairs and paint jobs, it's important to find people who can help carry them out inexpensively.
I'm not handy in the least, so I need people to help me with home repairs. I'm also pretty frugal, so I don't want to pay an arm and a leg for said repairs.
We've always been able to find good handymen through word-of-mouth. I asked people who the best handyman they knew was, and found people that way.
We've also gotten great recommendations from real estate agents. I picked a real estate agent who was known for being frugal, which was great for me. She pointed me in the direction of the lowest-cost septic company, electrician, and other helpers who got projects done.
I wish I had found these people when we first moved into the house so I could have called them over when something broke. For my current house, I'm definitely asking around now to find the people who can help with those small repairs (or ask my brother-in-law who's super handy!).
One of the issues we needed to fix were some broken (chipped) tiles in my shower. Our handyman tried to fix them but couldn't regrout them. He also told us that retiling would take forever and cost a fortune. I finally figured out I could use enamel paint to cover the chips and it looked good as new. But without him being honest about the cost and time, I wouldn't have been able to make that decision.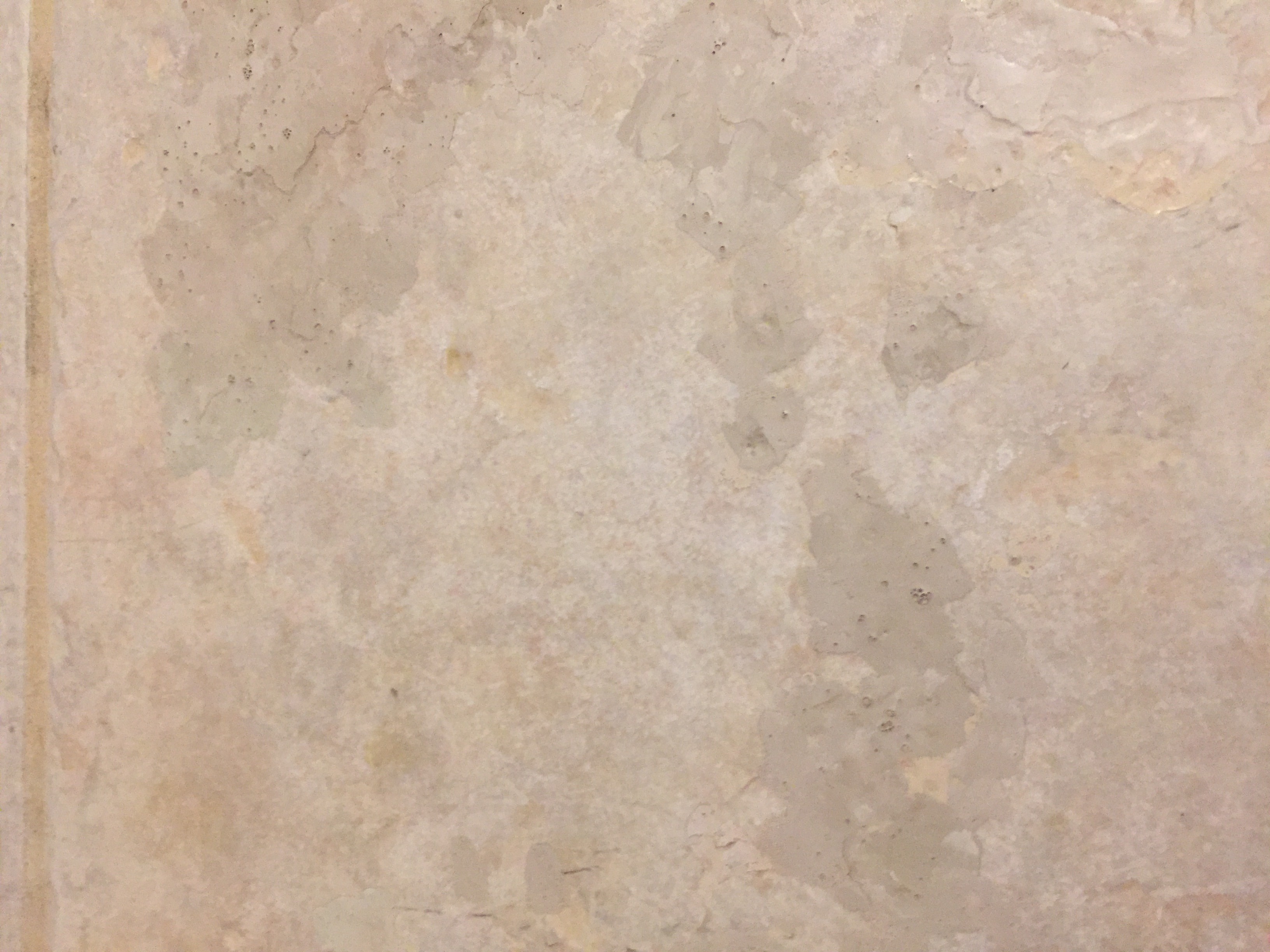 Make a Plan
Your plan of attack will probably have several parts, which should include:
repairing
painting
decluttering
cleaning
staging
Repairing and painting will take the longest to complete. If you've built an arsenal of helpers, you can pick handymen, plumbers, electricians, and the like to help you. We paid our handyman around $300 to complete a laundry list of small projects, our electrician $150, and our plumber around $100. Yes, we spent $550 on getting things repaired (not including materials, which maybe added another $300 to the total), but fixing the broken things in our house made it much easier to sell our house quickly. In fact, the house looked so good and everything worked so well, we kicked ourselves for not fixing everything that was broken much earlier!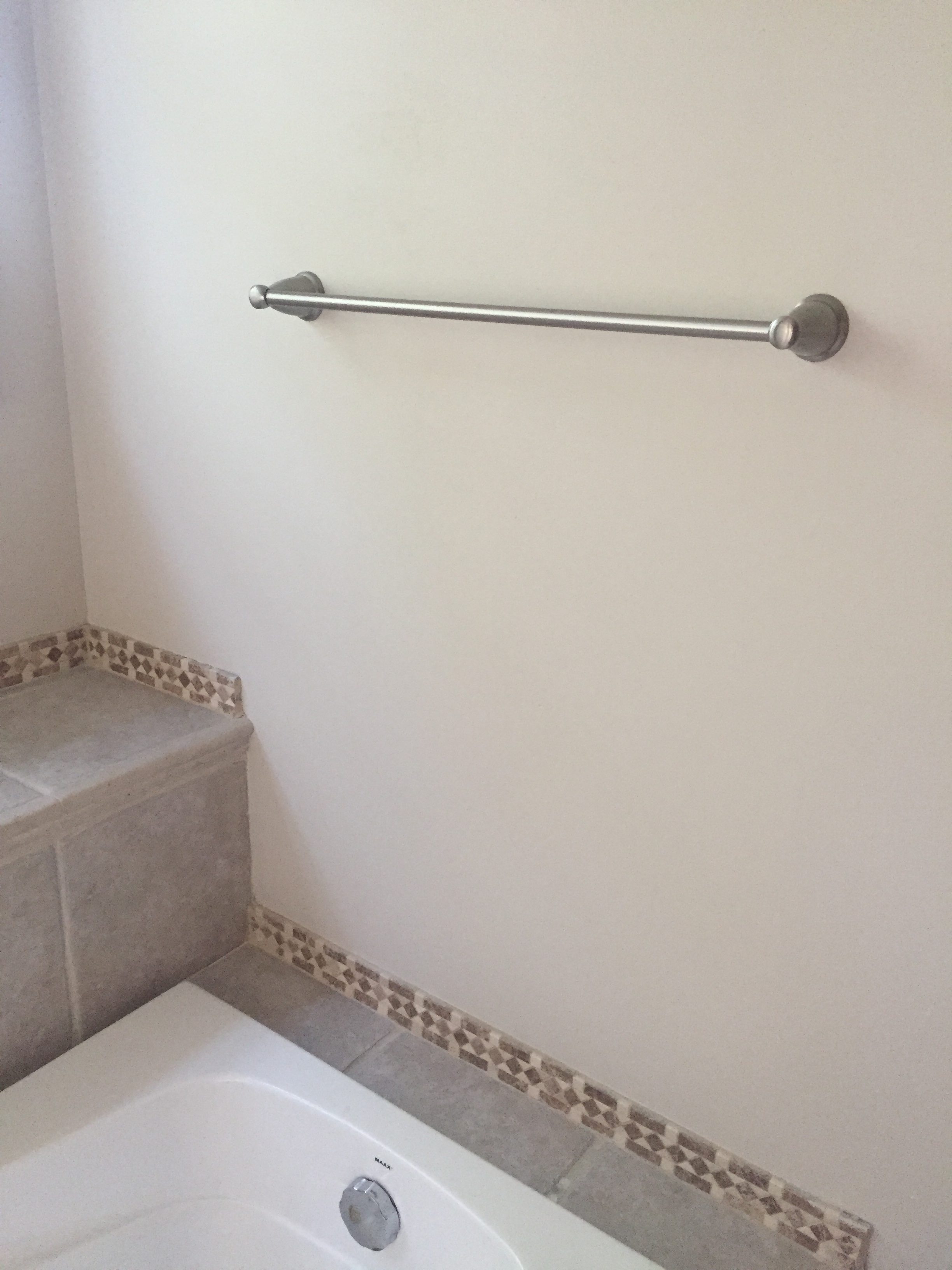 Set a Deadline
Once you've got your plan in place, figure out the rough timeline for having everything done, add another 3 weeks, and set a deadline for putting your house on the market. We had a deadline in place that scared me, because we still weren't finished painting or prepping until almost the last minute. But without that deadline, I probably would have dragged my feet for weeks. Setting a deadline helps you become laser-focused on getting your house ready. If you end up pushing it back a bit at the last minute, oh well. But setting it will help you get more done on a more condensed time frame.
What's your favorite house-prep tip or story? I'd love to hear!