Summer's here! At least it is for the Junior ThreeYears and me. All three of us are out of school for the next nine weeks. So, what better time to whet our appetites for location independence than a summer road trip?
Last year, the three of us hopped in the trusty Prius and drove all the way from Northern New England more than 14 hours to North Carolina, to stay with my sister and her family, and then South Carolina, to stay with my parents. We spent four glorious weeks with no agenda and no plans except to spend time with our family and enjoy the summer.
This year, we're going to repeat the experience. We're currently busy preparing for our departure. How did we decide to spend a month "down South" and how did we make it happen?
First, a little history: for the first seven and a half years of my kids' life, I was a stay-at-home-mom. Mr. ThreeYear and I decided that it made the most sense for him to continue to work after Son #1 was born, since he had more chance for advancement. I would stay home and do all the kid-wrangling, financial management (of course!), and home care. That worked fine for a time, until my youngest son was three, and I decided that for my mental health I needed a job outside of my house.
So, I took a part-time job as the marketing manager for an opera company. Even though I worked part-time during the school year, so I could still pick my kids up from school and continue with all my "mom" duties, summers required a huge time commitment. I was logging at least 40 hours per week as a supposed part-time worker, plus nights and weekends (and, still paid the same part-time salary!). It was hard to be away from my family that much, when they had the most time off and the weather was the nicest. After two summers of this, Mr. ThreeYear and I decided I needed a job that would allow me to be off during the summers. But what?
Believe it or not, the perfect job fell in my lap. In September of 2015, after I'd just finished my second marathon summer with the opera company, the principal of our local elementary school sent an email asking if I knew of anyone who could teach English as a second language, or ESL for short (or ESOL, or ELL–we have a lot of letters in our field of education). She sent along the particulars of the job, including the pay. Since I'd worked as an ESL teacher in Chile right after I graduated college, I called Mr. ThreeYear over to the computer to help me figure out if the job would work for us.
We did the math, calculating how much I would work, how much I would make, etc., and realized that this was the job we'd been looking for! I immediately wrote the principal back, and started my mid-life career change at aged 36.  The best part of the job? It would allow me to have the same schedule as the boys. Snow days? No problem. I had a snow day, too. Vacations? Same. Summer? Oh yeah!
Now, come summer, the boys and I have eight to ten weeks of vacation time. It is a really sweet break and a great chance to spend quality time with them. It's also a delicious taste of location independence, and probably had something to do with our family's decision to pursue location independence over the next three years.
Last year was our first year of this arrangement, and since we had so many weeks of summer, we decided to use the time to take a road trip to the Southeast to visit my family.
Before last year, we'd NEVER taken a road trip before. We'd had plenty of trips, including one disastrous flight to Chile when our youngest was 18 months. So, since I would be driving down by myself, I was a little apprehensive. But it turned out to be a really smooth trip and we had the best time with my family.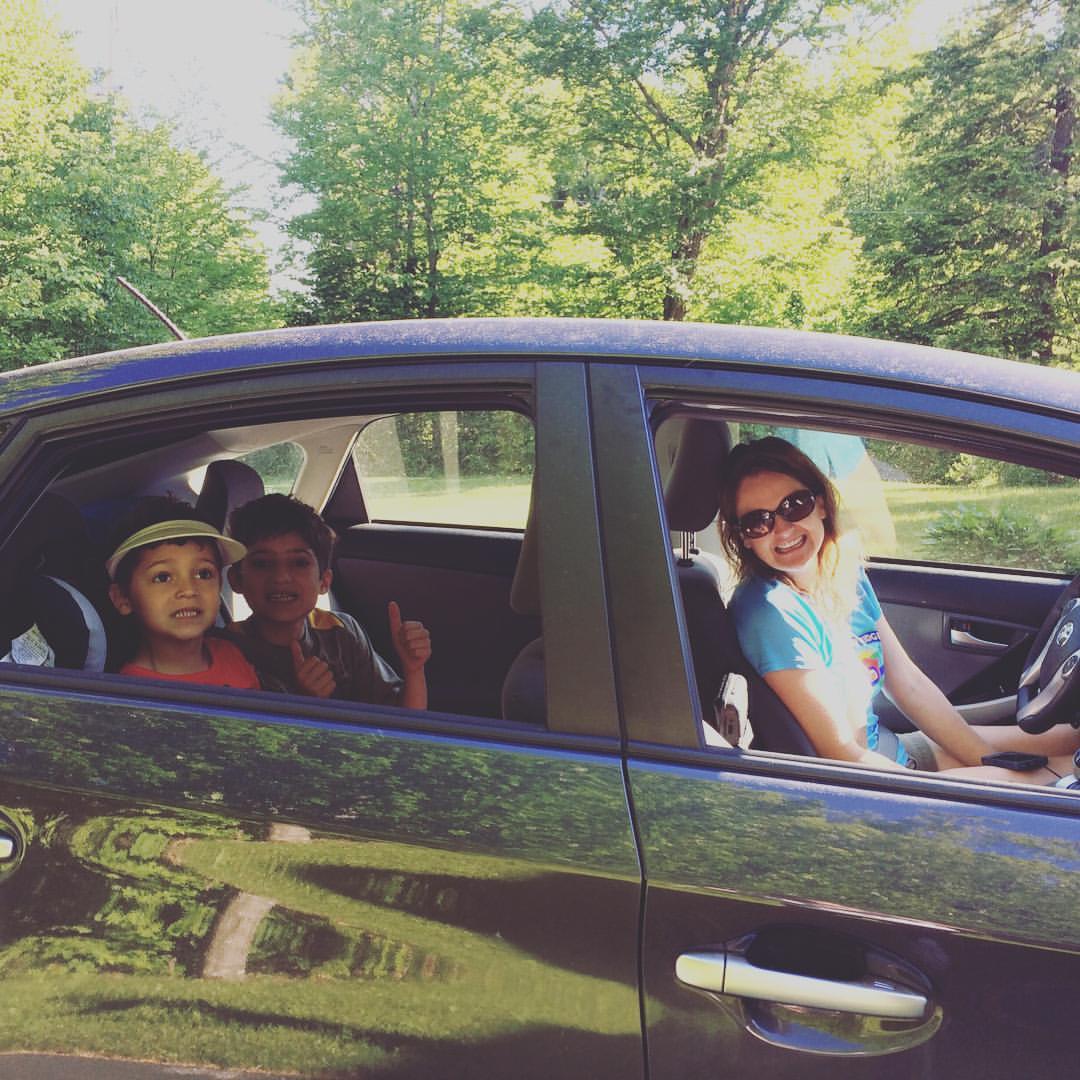 This year, we're repeating the experience, leaving next week for another sweet four weeks. Mr. ThreeYear will fly down and meet us for a week at the beach, and then we'll have three weeks on our own to visit family.
Here's what we did to make the road trip a success:
Talk to People Who are Expert Road-Trippers
And take their advice. Since we'd never driven down the east coast of the US before, we found families who had. We talked to several families who'd made the trek from New Hampshire down to North Carolina and Florida. They had concrete, practical advice for how to make the hours go by.
"Alternate a movie with a book-on-tape, then stop at a gas station and let everybody run around for a bit."
"Bring snacks with you, and stay in a hotel with a pool. That way, the kids will have something to look forward to."
"Stop at a theme park or somewhere else cool along the way."
Prepare
I think the best way I prepared for last year's trip was to think things through as much as possible. I planned out how long it would take us to get to our first stop (Hershey, Pennsylvania) and booked a hotel. We talked about the road trip with the boys for a couple of days beforehand, prepping them for the loooong days in the car and for our "schedule." We went to the library and stocked up on movies and books-on-tape. I packed a cooler of drinks and snacks that sat in the passenger seat. We mapped out the route on Google Maps.
Do Fun Stuff
The longest part of our road trip was only two days, the time it took to drive from New Hampshire to North Carolina. But we took the time to stop and enjoy ourselves so that our trip was memorable.
When we stopped for lunch, we made sure to pick a sit-down restaurant. Then, we'd spend time playing in whatever nature we could find–the field beside the restaurant, a big hill, whatever. The boys ran, climbed, and played. We got our energy out. We soaked up some sunshine.
During the last leg of our journey, when we were stuck in major traffic, we turned on my upbeat "Running Music" feed and sang at the top of our voices.
When we got to Charlotte, my sister's house, we spent a few days hanging out with her family, swimming in their community pool, and generally enjoying ourselves. Then, we drove three hours south to my parents' house, and "settled in" for two weeks of fun time with grandparents.
We're very fortunate that both my sister and my parents have room for us to stay with them. Also, my parents live on a farm, and have tons of space and things to do for two little active boys. They spent the two weeks swimming in the hot tub (which had been turned into a cool tub for the summer), riding on tractors, eating blueberries straight off the bushes, and swimming in a friend's pool.
A Taste of Location Independence
Since I wasn't working, it's probably more fair to say that last year's road trip gave me a taste of financial independence–this is what it feels like when you don't have any job responsibilities hanging over your head. Of course Mr. ThreeYear was still in New Hampshire, working, a huge sacrifice that we appreciated so much, but I didn't have any curricula to write, students to teach, or school work to do (I took the summer off of my master's program last year).
But the ability to travel anywhere we wanted, whenever we wanted, was liberating. It definitely made it clear to me why people love RV living so much. The ability to see the country at your own pace is exhilarating.
The best part of the trip, bar none, was visiting friends and family. We planned several visits with friends in the area and got to catch up with them and their families and see cool cities (Savannah, Charlotte, Charleston). We brought dinner to one friend, then went out in their boat (they live on the water–very sweet setup) and the boys explored an island filled with oyster shells and driftwood. My sister and brother-in-law hosted us for almost a week, and we spent our days visiting local museums and outdoor parks in Charlotte (plus one huge library with a Lego room) then coming home to hang out in the backyard and swing in the camping tent they'd set up.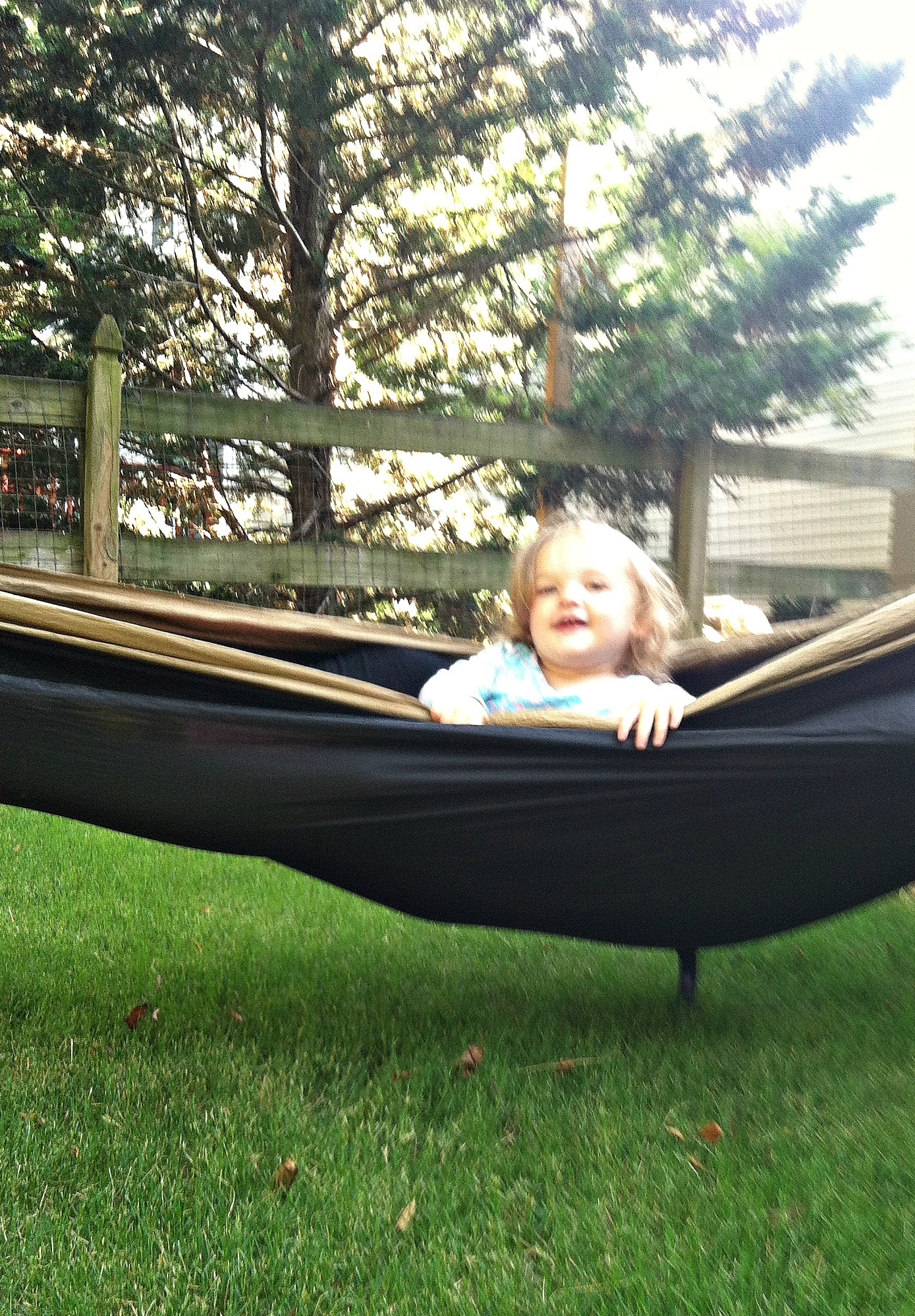 A Working Trip
This year, I'll get to experience a truer taste of location independence. I've got this blog I'll be working on, plus some other remote work and a Master's course I'll be taking online. I will definitely have to implement a schedule while we travel, so I'll have lots to report on. Last week Mr. ThreeYear and I were at a work conference for his job, and it was pretty tough to work in the hotel room. I've been brainstorming ways to fit in more work time–most of them involve getting up earlier! I'll let you know what works and what doesn't.
Make sure to follow me on Instagram for updates of our trip! And make sure to let me know in the comments what you're up to this summer. Can't wait to hear!