Hello! Welcome to "Location Independent, International Jobs," the Wednesday series where I showcase stories from people who have become location independent, work internationally, and/or continuously travel (check out previous stories here, here, here, and here!). Guest posters will be sharing how they became location independent or how they got jobs abroad, but most importantly, they'll share how their lifestyle has positively or negatively affected their finances and how they got to the life they're living now.  
The reason for this series is to showcase people who have already achieved what the ThreeYear family is working towards: location independence and/or securing international jobs. Since we're not sure which route we'll take, we thought we'd hear from people who've already achieved one or the other, so we can learn more.
Today, I'd like to introduce you to Kerri, who happens to be… my sister! Not only is she one of the most creative people I've ever met, she and her husband Joel have created an incredible Etsy business making handcrafted leather goods. Their business was recently featured in the Charlotte Observer (they live in the Queen City). About a year and a half ago, the business had grown to the point that Kerri was able to quit her job at a design firm and work full-time from home. I interviewed her last week while I was staying with her for a few days. Here's her inspiring story of entrepreneurship and location independence! 
Can you tell us a little bit about your background?
I was a graphic design major in college. I've always been someone who likes to make things and I've always been crafty. When I was a kid, my definition of playing was making things. [Laurie: Yep. She and I had many a Barbie fashion show, and Kerri created fabulous Barbie outfits out of bits of fabric and ribbon. She also made crazy cool tree houses and forts in the woods]. After college, I got a job with a yearbook design company doing corporate marketing and I worked there for one year. After college, I moved to Milan, Italy, to attend Domus Academy, a prestigious design school, to obtain my masters in design. I'd always wanted to move abroad, and I teamed up with a friend of mine from college to plan a way to get there. I was there for a year and while I was there, I got a crash course in product design and the Italian design process.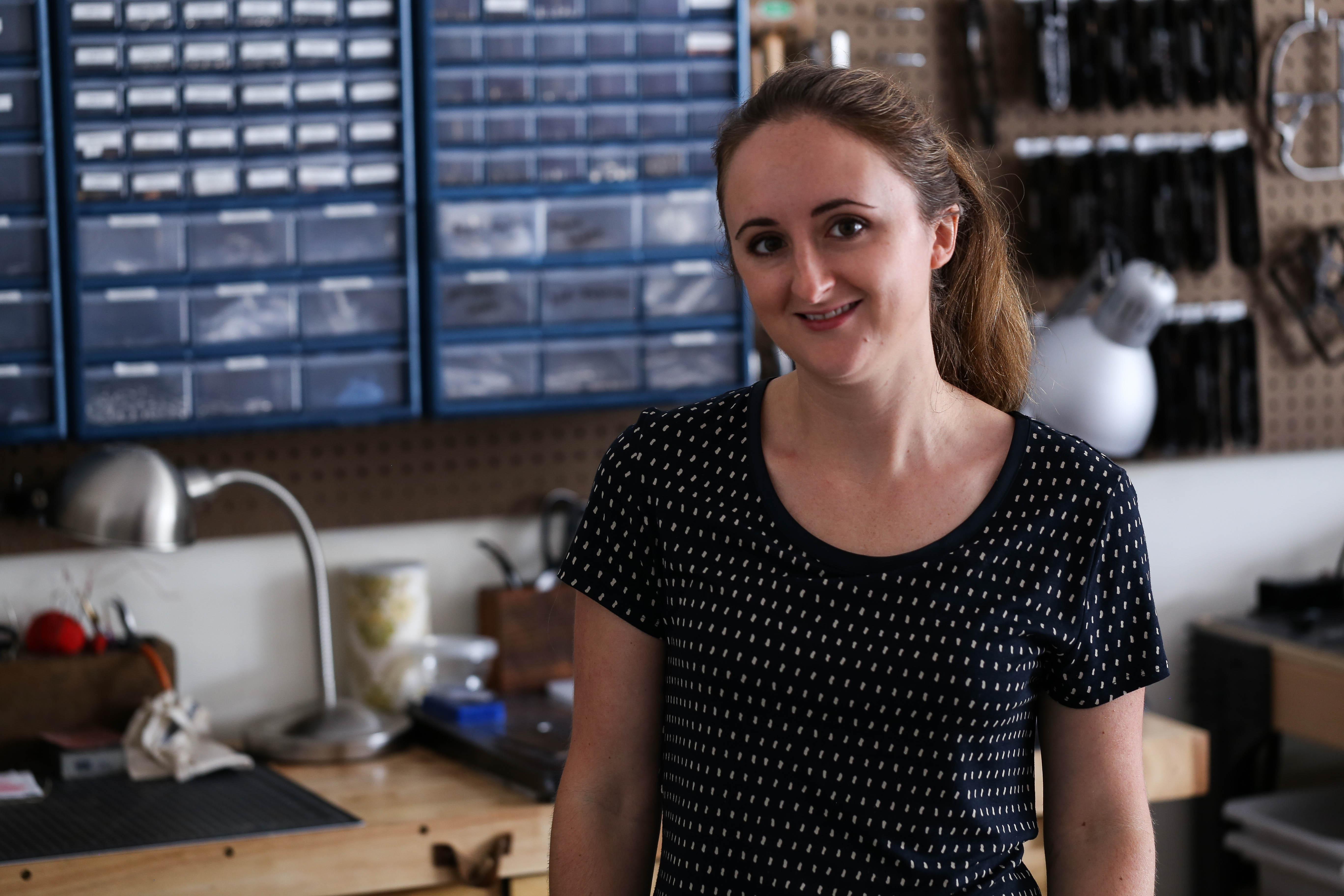 When you think of Italian design, you think of some of the greatest designers in the world. And I was heavily influenced by the Italian way of doing things. They have such an incredible sense of history and craftsmanship there, a strong sense of history and tradition in everything they do. There is always a nod to the past and to the process. That stuck with me, not to mention the leather.
When I got back from Italy, I moved back to Charlotte, where I'd been living before I got my Master's. It was a down economy, so I felt very lucky to get my old job back. It wasn't my dream job, but it was stable design work. Joel, my then-boyfriend, and I had been dating for a few years at that point, and we got married in 2010. We met in college, where he was also a graphic design major. While I was in Italy, he'd gotten a job with Rubbermaid designing their packaging.
Continue reading "Location Independent, International Jobs: Kerri"