Our family is on a three year journey to double our net worth and become location independent. So why did I spend so much on a journal?!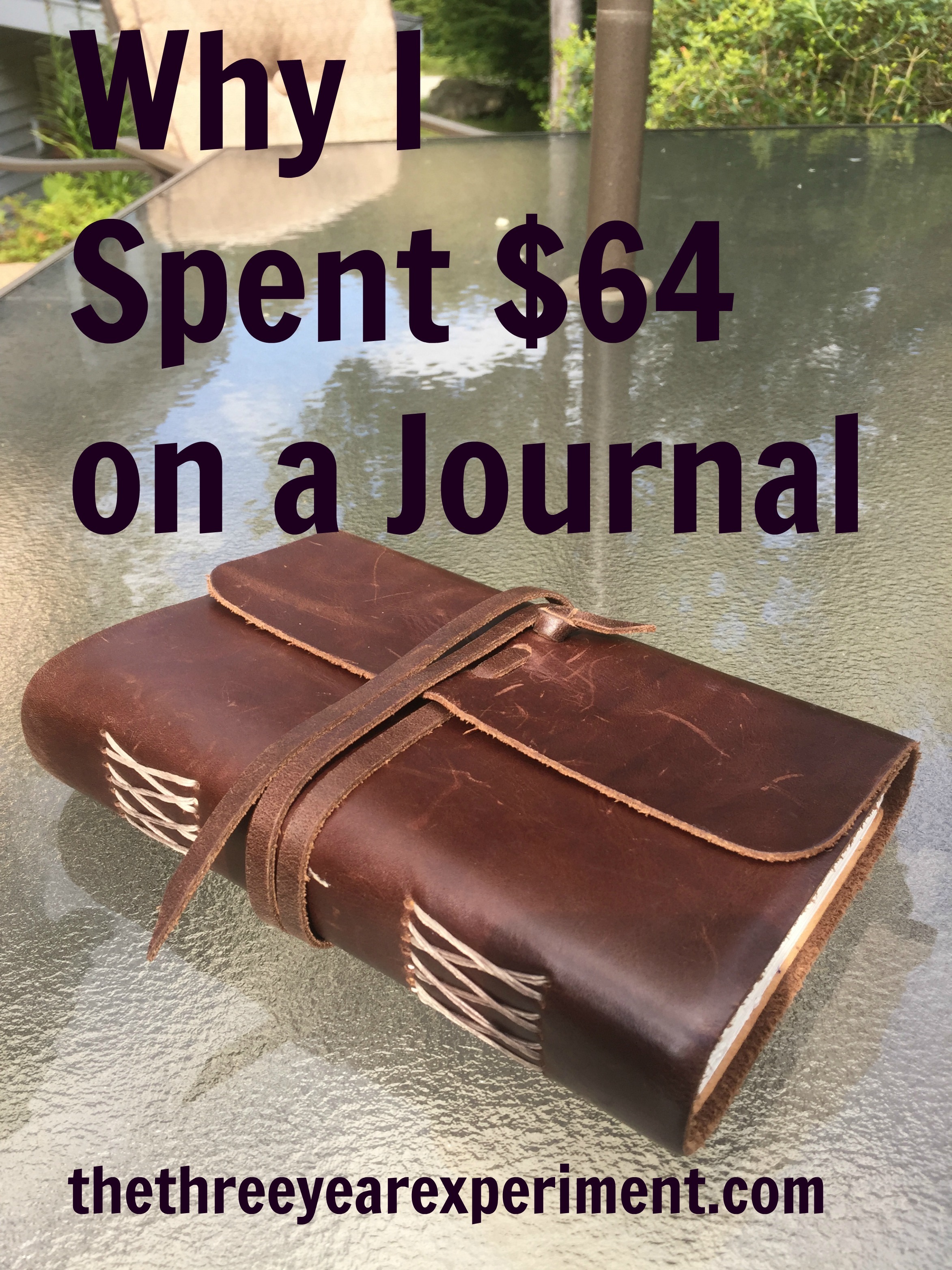 Doubling our net worth is a stretch goal, a BHAG, and it means we'll need to spend the next two and a half years saving as much of our incomes as we can, plus working to earn as much as we can.
That means we need to plan our purchases carefully. This month, inspired by Mr. Tako's family, we're not eating out, and I'd like to keep that going.
We also spend very little on clothing, especially for the kids because we get great hand-me-downs. Our cars are used and gas efficient, and our furniture comes mostly from Craigslist (but I promise our house doesn't look like a college student's).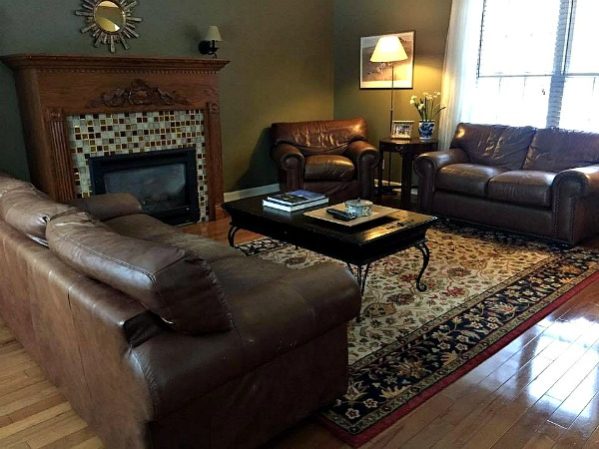 In the past year, though, I've made a very conscious effort to spend MORE money on certain things. There are minimalist bloggers who talk about embracing fewer things of quality. If you buy fewer, but better, goods, they write, you will care for them better and they will last longer.
That is not my natural instinct. I tend to buy cheap things on sale–i.e., clothing and kitchen gadgets. But I've learned, over the years, that buying cheap things on sale:
Isn't satisfying. I rarely buy what I really want, so I have a vague sense of dissatisfaction with the purchase, and an annoying urge to keep shopping.
Means buying items that don't last. Often, in addition to the item being not quite right, it isn't quality and it doesn't last.
(On a related note, I just read The Frugal Gene's hilarious post on her cheap clothing habit. Sounds like I'm not the only one who wants to reform my ways here).
A couple of years ago, I read Marie Kondo's The Life Changing Magic of Tidying Up, and at first I didn't understand what she meant by an item "sparking joy." I held up shirts and sniffed them, waiting for some magical feeling to come over me, thinking, "This is a pile of horse crap." But over time, I've started to identifying things in my life that I love. My brown boots. A wooden tray we got from Chile. My Kleen Kanteen stainless coffee cup.
I've started buying quality items on purpose, and fighting every urge in me when I have to pay more than I'm comfortable with. But I only buy what we really need, or what I'll use every day. Then, the total cost per use of that item becomes very low.
Yesterday, I reached the last page in my journal. I got this journal as a gift for Christmas a year and a half ago. I love it. It's the best journal I've ever had. It's got a soft leather cover and handmade, lined pages that are hand-sewn to the binding with textured edges. There's a leather strap to tie it closed. It's perfect.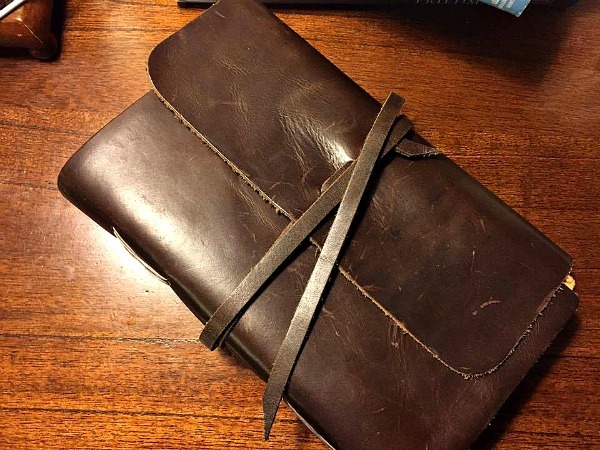 I've been struggling over the past two weeks with buying a new one. I looked online at the site that makes them, Rogue Journals. A new journal like the one I had was $50. Lined pages were another $7. They had smaller versions that I considered, for only $38. But I knew a smaller journal wouldn't be the right size for writing. I looked on Amazon and saw many options. But they looked machine produced and inferior. I also looked on Etsy. Same deal.
So I went ahead and ordered it. With shipping, the total price was $64.40. I ordered the exact same journal I had before, dark brown leather, large size, lined pages. Because I love it. And seeing it, touching it, writing in it, sparks a lot of joy in me.
I remember listening to a CD from Jim Rohn years ago, and on it he said, "the most important book you can have in your house is your journal. I buy really expensive journals. But they're worth it. Because I write my life story on them, the story of how I'm growing, changing, and becoming better."
I'm paraphrasing–I listened to that CD ten-odd years ago. But I've never forgotten him saying he spent a lot on his journals. And he's right. My favorite books to read are my old journals. I use them weekly, at least, to record my thoughts, or plan, or bullet. I reread them once or twice a year, to remind myself how far we've come financially, or how little the kids used to be. They always spark joy.
As the school year's started, I've bought several items like this. Things we need, but of higher quality. A water bottle from Kleen Kanteen. Stainless steel cups to replace our plastic ones. A pair of boots for me and shoes for the kids, all from LL Bean. The shoe purchases were expensive, but if they ever break or wear out, I can return them for a refund or replacement, no questions asked. And they're so sturdy the boys will only need one pair of shoes for the entire school year.
Each purchase is painful. Usually, the price is slightly outside of my comfort zone. But I don't regret a single purchase when I buy something I love.
I'm not yet to the point where I carefully and deliberately weigh each purchase, but by buying quality items that I love, I'm on my way.
What's your favorite thing that you've bought lately?