Today I'm very excited to be featured on Mustard Seed Money. Rob paid off his house and is approaching early retirement before 40, while never earning a 6-figure salary. His website is full of practical advice and specific ideas you can use to improve your financial life.
On his site, I'm sharing ways that Mr. ThreeYear and I are saving and investing to become location independent.
Here's an excerpt from the post:
One thing we've realized over the years is that travel changes us in the best of ways. We can get stuck–in the ways we think, in our daily routines, in our ideas–and when we travel, we come back with new ideas, new solutions for our problems, a bigger view of the world, more compassion, empathy, and patience.
This past December, we visited Chile for three weeks. Mr. ThreeYear is Chilean and his entire family is there. While we were there, we visited the driest desert in the world. We swam in salt lagoons and climbed 9,000 feet to visit natural springs tucked away in the Altiplano. We talked to lots of friends we hadn't seen in years, and learned about how they're living their lives, heard their ideas about investments and jobs, travel and family.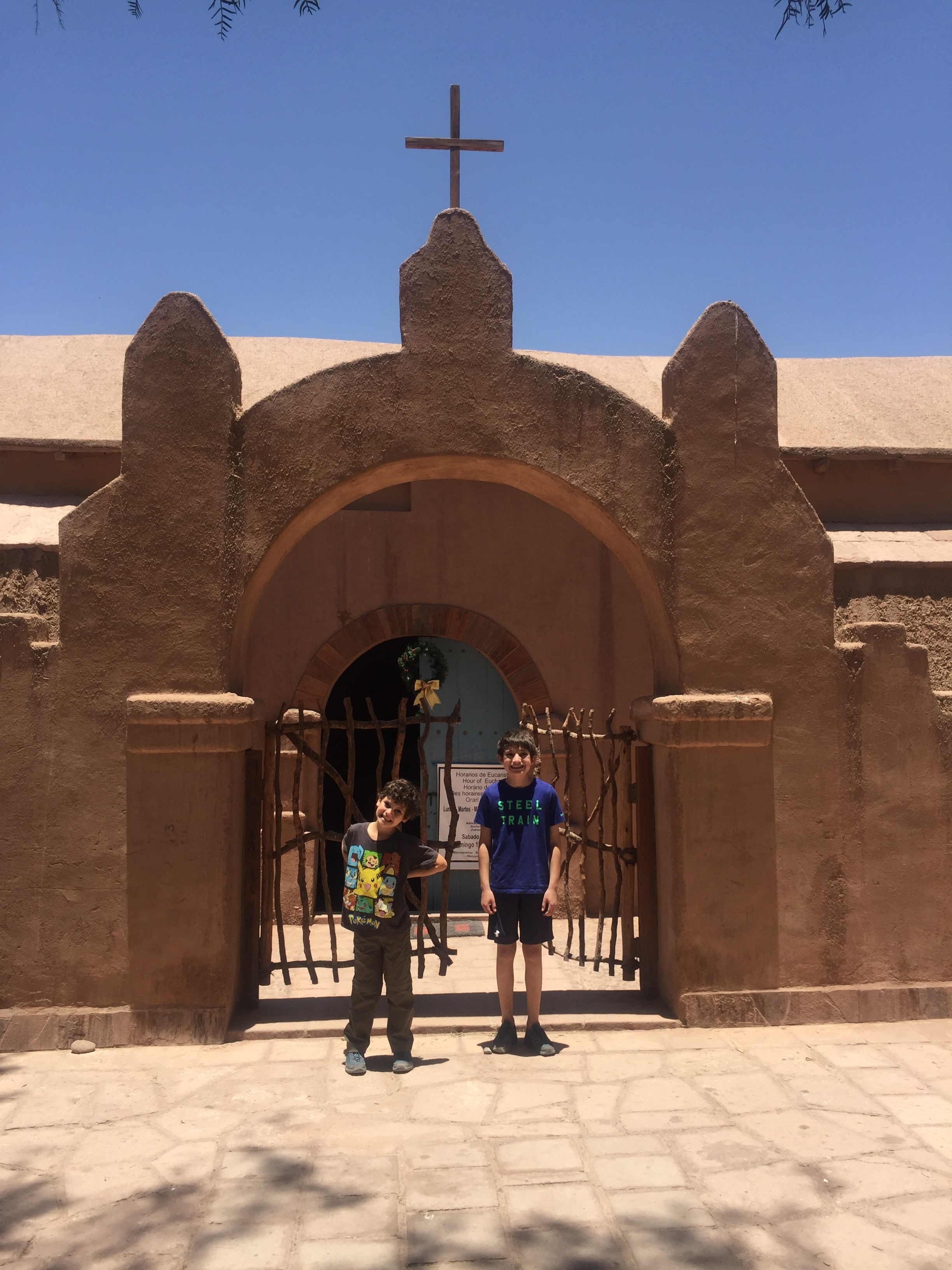 We came back with a renewed sense of purpose and a desire to kick our plan into high gear. In Year One of our plan, thanks to a stock market on steroids, it was pretty easy to increase our net worth by 32%, almost exactly the one-third increase necessary to keep us on track.
This year, though, doubling our net worth will not be as easy, as our investment accounts are down. That means we'll need to be more creative than ever about saving more and spending less. Here's our (sometimes unorthodox) plan:
Sell Our House
After spending several weeks this past December living in a 600-square-foot space while in Chile, we realized our family likes living in smaller quarters. When we ran the numbers, we saw that selling our house and renting a smaller place will save us around $8,000 a year or more. Currently, we pay high property taxes that offset the gains we make in paying down our home's principal with our fifteen-year mortgage. Our house is great–it's 3,500 square feet and three finished floors on a fully-landscaped corner lot–but it's expensive to maintain. Last year, for example, we spent $14,000 putting on a new roof. It costs hundreds of dollars a month to heat, and our family of four tends to hang out in the same three rooms anyway.
There will be transaction fees to sell the house, and those will eat into our net worth. However, we plan to invest the six figures of equity we'll get back into the stock market, and expect our investment gains and lower cost of living to offset those fees in a few years' time. Plus, we'll be one step closer to location independence!
Read the full post at Mustard Seed Money.
Thanks for reading!