Our family is on a journey to become location independent in the next three years. Currently, our plan is for either Mr. ThreeYear or me to take a job, since we won't quite be ready to retire. If I take a job with an international American school, I will see if I can negotiate my boys attending as part of my compensation package.
What Does Location Independence Mean, Anyway?
Location independent means different things to different people. Some families, like Tsh from Art of Simple, take a year to travel around the world, spending days or weeks at each location. They're free to travel because they can work remotely from anywhere.
Travel bloggers like Goats on the Road are permanent travelers, and spend months traveling around different continents, or house sit for a few months at a time between trips. They finance their trips through the income from blogging.
I know Our Next Life was strongly influenced by Robert and Robin Charlton, authors of How to Retire Early. In their book and blog, they spell out how they take frequent long trips throughout the year and return to their home base, a condo in Boulder, Colorado. They saved up a nest egg and retired early and now live off the proceeds.

For Us…
For our family of four, with two kids under the age of 10, location independence means that we are not tied to the "golden handcuffs" of a specific high-paying job. It means we are free to pursue employment that allows us to live, for a year or two at a time, in an international location, without worrying overly about how much that job pays. (It would be nice if it provided health care and free education perks, but that's not a must). At that point, we'll have enough saved to fund retirement at a comfortable spending level, if we let it grow without touching it for a few more years.
As our kids get older, and our oldest son starts high school, we will probably decide to move back to the US for a few years, but we'll be able to pick where we'd like to go. We'll be able to decide based on good school districts, proximity to the beach, or how close we are to international airports.
Why did we decide to pursue location independence? Currently, we live in a small, rural New Hampshire town, with excellent school districts and solid employment opportunities for my husband and me. We're out in nature a lot, and it's a great place to raise kids. We have enjoyed living here for the last seven years.
Our family is an international family, though, and our kids aren't exposed to diversity here. There is practically no racial diversity where we live, very little economic diversity, and for the most part, a general conformity in social thinking.
Almost every one of my most formative experiences happened when I was traveling, outside of the small, rural town in South Carolina where I grew up. It's where I was exposed to new ideas, to people who looked, acted, and believed differently than I did.
The World Looks a Little Different Than Home
When I was sixteen, I went on a medical trip to Honduras with my dad and other doctors, dentists, and pharmacists. I saw incredibly happy people living in an incredibly difficult situation, with running water and electricity for two hours a day at most, scant access to education, and no regular medical care. Many of the children in the town had intestinal parasites and some had AIDS. Work was scarce and parents had to leave their children alone to go work. Yet, groups of happy children wandered around the town, with older siblings holding babies on their hips. Families attended church and belted out praise songs, young boys shimmied up coconut trees to pick up coconuts, and an after-dinner stroll was a walk on the beach, feeling the cool breeze against your face.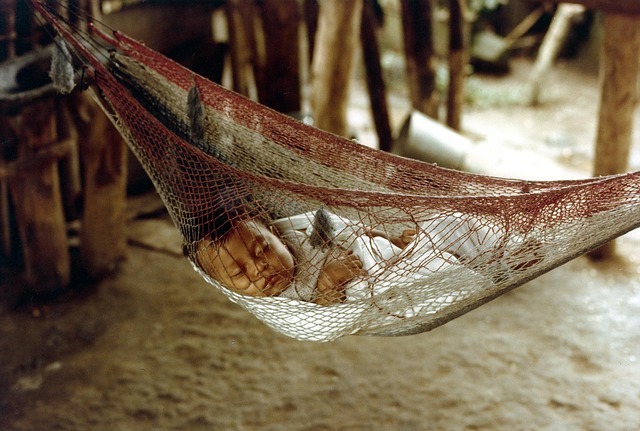 In college, I lived in Spain during a semester exchange, and experienced life in a cosmopolitan city for the first time ever. I talked to Spaniards who "worked to live," and disdained the American tendency to "live to work." We ate dinner at 11pm, delicious Spanish meals like tortilla española, or chicken wrapped in cheese and deep fried. I relished tapas and tertulias, long conversations about politics or religion.  Navigating the subway system became second nature and we learned to time our outings so we'd get home before it closed at 1:30am.
Mr. ThreeYear had his own formative travel experiences. He moved to the US in his twenties and settled in San Diego. He learned how to live on his own (after being surrounded by family his whole life), took up surfing, and adopted the very American ramen noodle as his primary cuisine (to save money). There, he made friends who shifted his thinking about what was possible for him in his life.
Both Mr. ThreeYear and I want our kids to experience this expanding of perspective that we experienced as teenagers and young adults. But we want to experience it with them, at the same time. One of our biggest values is our family—strengthening our bonds, spending time together, and having cool experiences together. We want our kids to be able to be a part of a big adventure, that we can remember as a family for the rest of our lives.
So Why Not Just Take Trips?
We could decide to stay in our little hamlet and make a point to take long trips to places that interest us, but that would only give us a limited view of a different culture and how people live. It wasn't until I had lived in Chile for about a year that I really began to understand the culture and change my deeply held views about how society should function. We believe that short trips would be great, but they wouldn't give our kids any idea about how school works in other countries, or making friends, or even going on vacation!
Settling in an international community, however, means we will have to learn to navigate the real estate market (when we rent a home, and we have learned to do our homework from our Chile apartment experience ), learn the ins and outs of local cuisine (where are the outdoor markets where you can buy fresh ingredients and how do the locals prepare them?), and make friends with locals (what do we love about this different culture and what drives us a little crazy?). How close are neighboring countries? What places can we explore on the weekends?
Why Haven't You Decided Where You're Going to Live?
We feel that part of the excitement of planning our location independence for the next three years is giving ourselves space to dream. We don't know where we'll end up, because part of that decision will be dependent on what schools have openings for ESOL teachers, for example, or how long we'd like to live abroad. Very often, we sit around the dinner table and ask the question, "If you could go anywhere in the world, where would you go?" Sometimes, the inspiration comes from a TV show ("I want to go to Hawaii like on Phineas and Ferb!") or from a picture ("Have you seen those over-water bungalows in Fiji?"). Sometimes it comes from a place we've traveled to or lived in before ("If I got a job in the American School in Santiago, the kids could learn Spanish fluently and we could see our family all the time!").
What if You Don't Get a Job Abroad?
It is possible that I won't be able to find an ESOL teaching job abroad, although that's unlikely, given our willingness to be flexible with location. We would have enough saved in three years, if all goes well, that we'd be able to live on our retirement savings in a low-cost-of-living country like Southeast Asia. While this isn't our first choice, it is a contingency plan. There's also the possibility of finding a remote job that would allow us to work essentially anywhere in the world, so that's a consideration as well.
Part of the fun of this experiment is the unknown factor. Our lives are pretty similar here, day-to-day, filled with common problems and stressors, so we inspire ourselves to keep saving and investing when things get boring by dreaming up where we'll live, which has the twin benefits of being fabulous AND free.
The Courage to Dream and the Courage to Do
Look, I'm not going to lie. Our three-year experiment is scary for our family. We regularly have conversations about leaving a comfortable and safe environment for a few years of adventure. Will we be able to save enough for our kids' college accounts? Will we be able to come back and pick up where we left off?
Our family's story starts with the courage to leap into the unknown, way back in 2004, when Mr. ThreeYear and I left safe and well-paying jobs in Chile for no employment and to go live with my parents in the US. It included moving to a state that neither of us could find on the map after Mr. ThreeYear was offered a job in New Hampshire, when I was eight months pregnant with our second child. Both of these decisions turned out to be hugely beneficial for our family, even though they were super scary. And plenty of scary things have happened, even when we weren't planning on them, like Mr. ThreeYear being laid off.
That's why we continue to dream and build up our courage. We're showing our boys to feel the fear and do it anyway—that courage isn't the absence of fear, it's doing the thing that scares you. And on that other side of that fear, there's usually something really cool—in this case, it's the world.
So what do you think? What does location independence mean to you?