In the past eight years, we've sold two houses. Both times, we got multiple offers within the first days. Here are my best tips for selling your house in 2 weeks or less.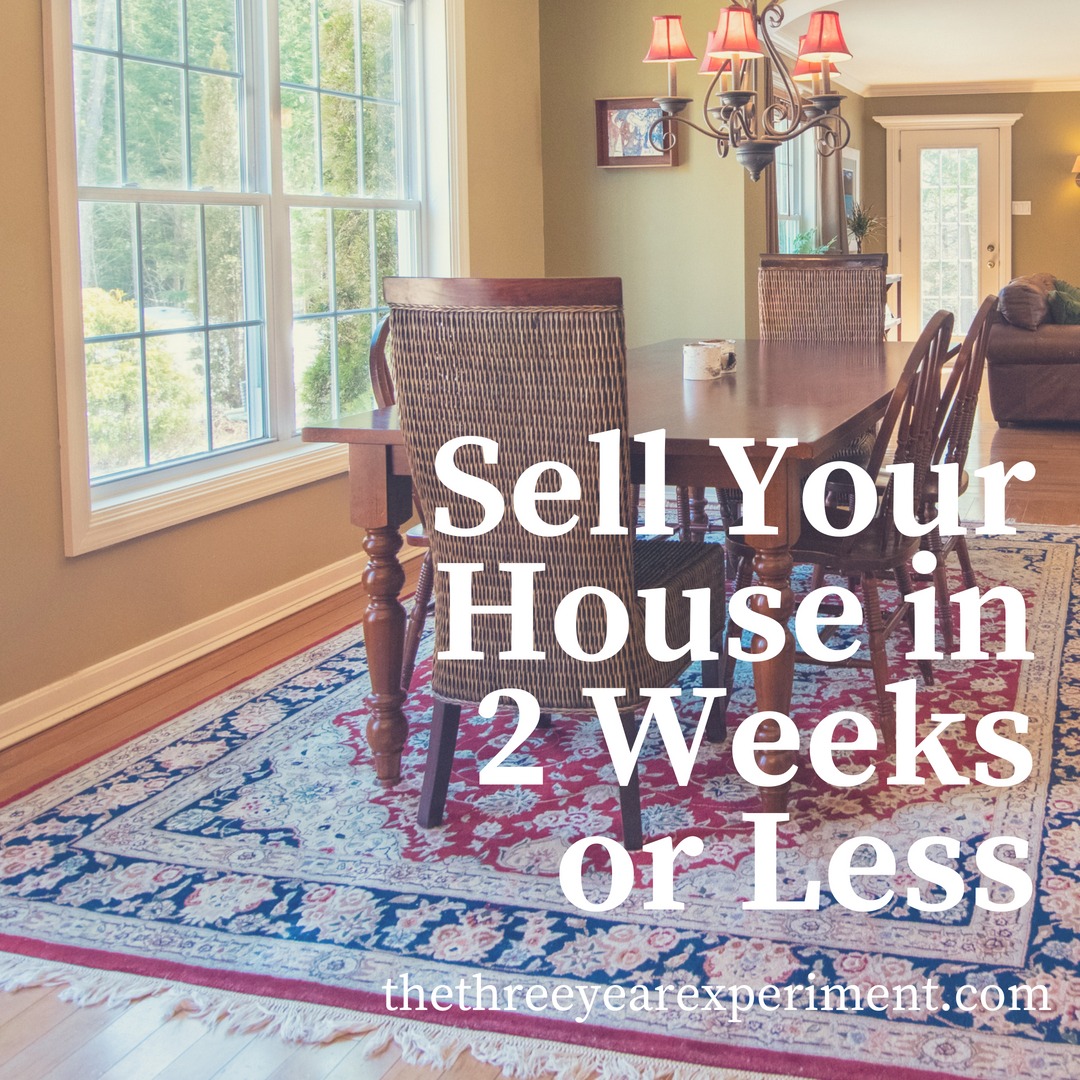 Now, it could be a coincidence or good market timing that we sold our houses so quickly. But, we sold our first house in 2010, at the height of the real estate market implosion, and we got multiple offers. Then, we did it again a few months ago when we sold our house in New Hampshire.
When we put both our houses on the market, there was a process we followed to get them ready for sale.
Get Professional Advice
When we decided to sell our New Hampshire house, the first thing we did was reach out to several local realtors. I made sure they knew we were interviewing realtors, and we'd like to schedule a consultation. Each realtor came in, walked the house, and told me what they thought needed to be fixed. One realtor was so specific about everything that needed to be fixed that it almost paralyzed me into inaction. Another realtor told me everything was fine. The best realtor told me the major issues to fix and paint, gave me cost-effective ways to fix issues, and told me what we could skip on the repair list.
Each realtor also provided a market comparison report, and the price they'd recommend listing the home. More on that in a minute.
Fix the Little Things
After we met with three realtors, we had a list of things we needed to get fixed.
broken towel rack in master bathroom
broken GFI (electrical) switch behind the washing machine
broken towel rack in guest bathroom
leaking kitchen sink
broken front door handle
no light in the shower
damaged drywall around the master jacuzzi
broken tiles in master shower
We had a similar list for our house in Atlanta. We asked around, and found a reasonably-priced and reliable handyman. I asked him to come over and take a look at everything that needed to be fixed and give me a price. I also asked him to buy any parts that I might need to fix these issues. He recommended an electrician friend of his who came over and fixed several of our electrical issues, and ended up being the best electrician I've ever worked with. We also called a plumber to fix the kitchen sink.
This stage of the process took about two weeks. It took awhile for all the repair people to come in and get things fixed, but as they were, we were working on the next step.
We'd also changed out several dated light fixtures last year. This is pretty easy to do, or pretty easy to get an electrician to do, and can help your house look much more modern. We spent about $200 on the whole project, for the lights. Continue reading "Sell Your House in 2 Weeks or Less"