Sometimes we follow paths in our lives for no particular reason–they're the expected thing to do, or we've told ourselves the story of how our lives will look, and so we go about making our lives look like the story.
If you're starting to ask yourself why you've made the decisions you've made in life, that might be the first step toward realizing you may want to change some things. Our family definitely got to that point after mounting frustration with our inability to spend enough time with our respective families.
We knew that in order to reach our dreams of location independence we would have to make some big sacrifices, ask some hard questions, and explore scary and unfamiliar options. We'd probably have to live in the land of limbo for awhile.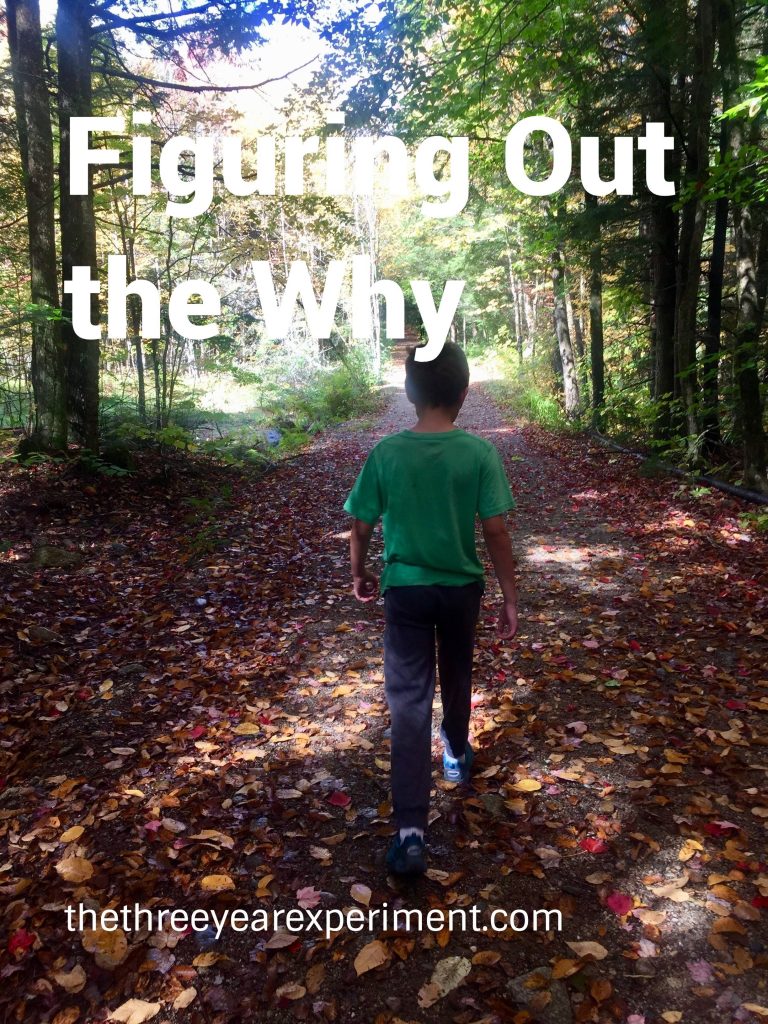 Most importantly, though, we knew we needed to get crystal clear about what we wanted, about our why. 
I'm sure you've heard this oft-used phrase before. What's your why? The first time I heard it, I thought it was spectacularly hokey. "Why is not a noun," I remember thinking, "there are much better words to describe your reason for doing something." But it turns out the term is more compelling than I first thought.
The word calls you to think. What's our why? Why are we doing this? Why are we living in this house that feels too big? Why are we living in a region of the country where we have no family or other ties? For a job? Why are we doing that? Why?
Once our family started to ask ourselves the negative why questions, about what we were doing that we didn't want to be doing, we could begin to start on the postives. If we didn't want to spend the rest of our lives in New Hampshire, where did we want to live? How could we spend enough time with my family, who lives in North America, and Mr. ThreeYear's, who is in South America? What memories do we want to make with the kids before they get too old and move on to college, jobs, and adulthood?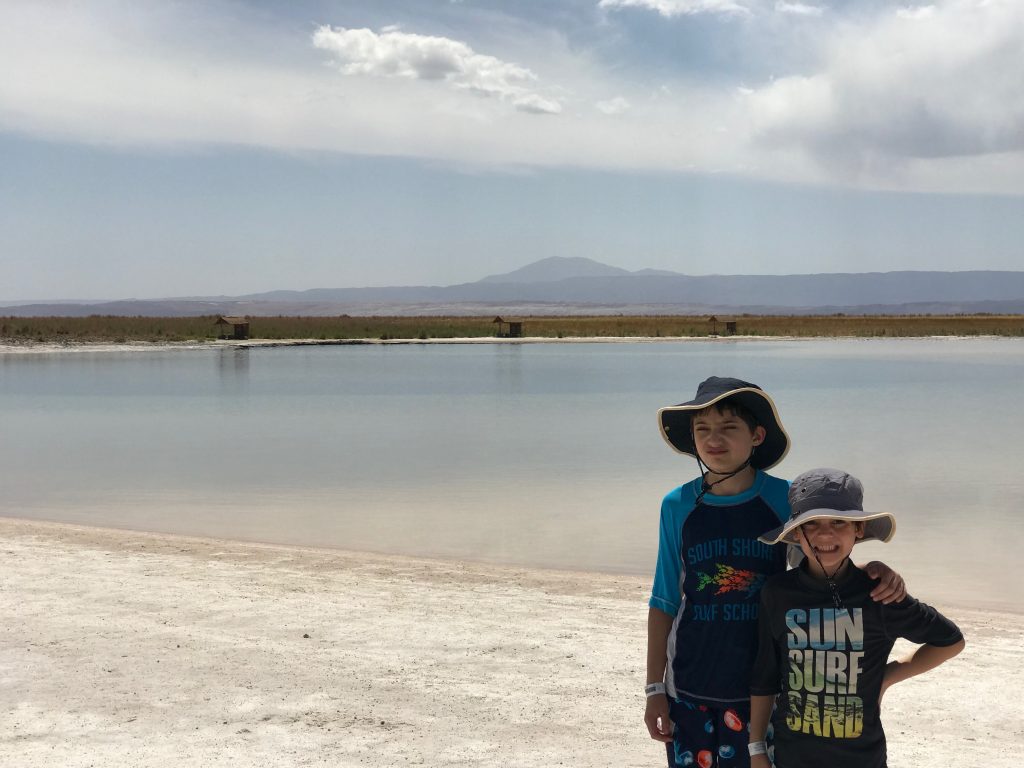 Our Values
One of the ways we started to figure out what it was that we truly cared about was clarifying our values. Even though it might seem ridiculous, it took awhile to parse our real, true values down from the values we thought we should have, or that society wanted us to have. When I was younger, I thought that one of my values was fashion. I thought that buying new clothes and shoes and looking put together was something that was important to me. It turns out, that wasn't something I cared about at all (my first clue should have been the fact that my hair is never in anything but a ponytail or bun). In the last few years I've adopted a capsule wardrobe and I rarely, if ever, buy new clothing. And I am happier. I'm not denying myself new clothing. I've just learned to buy stuff I really love, and it turns out I'm happy with the pieces I own, and don't feel compelled to buy any more. I have enough. Who knew? Certainly not the 20-year-old me who owned something like 85 pairs of shoes (my family called me Imelda Marcos).
We started by thinking about what we'd put first, again and again (and obviously came up with food, ha). We consistently spent money on going to see the people we loved. We never went a year without taking several trips. We cared about having money in the bank. We thought about what we would do if we didn't need to earn money anymore (that is a rabbit hole!).
We used to have somewhere in the neighborhood of five big values, but over the years, we've whittled those down to three: family, travel, financial independence. That list leaves out some major things that are important to us, but those are definitely our three top values, so we use them as a gauge to help us. Don't know where to start? There are lots of lists of core values out there that can get you thinking.
Starting from the End
One exercise that has been helpful for me when thinking about where we'd like to live, how and how much we'd like to travel, and how we'd like to school the kids has been to think about what end result we'd like.
What do we want our kids to be like as adults? Obviously, we can only contribute to that so much, but we can definitely influence who they are by giving them certain experiences.
We know we want to raise self-confident kids who have seen lots of different countries in the world. We'd like them to love family as much as we do. We would like to raise children with perspective, who don't feel entitled. That means we'd like to give them a strong work ethic and have them experience more reality than the reality of the developed world.
We want kids who realize that stuff doesn't bring happiness. We'd love to share with them our belief that freedom, rather than material possessions, job title, or external trappings, dictates your success. We want to raise kids who are kind.
That's one of the reasons we give them allowance and chores. It's why I admire my friend whose 10-year-old makes dinner for her family every Friday night. It's why my son volunteers at youth group to make food for needy people in the community.
Ultimately, we know that living closer to our families and having the flexibility of seeing them more is key for our boys.
What Gets You Frustrated?
Another way we've figured out our why is to identify what makes us frustrated about our current situation.
We've talked about the things that we'd like to change, and that has helped us figure out what is important to us. We love the environment we live in, except for the fact that we're far away from everyone we love. We sometimes feel "trapped" in this spot because Mr. ThreeYear has such a great job. We would love to travel for extended periods of time but the boys are currently in a school that won't allow that.
The fact that we're even talking about what makes us frustrated and what we'd like to change points to our privilege, something we trying to remember.
We are incredibly fortunate to live in a developed country. We are also incredibly fortunate to have had access to education and loving families who gave us strong emotional support and tools to be successful. We have many, many people who could help us out financially, emotionally, and otherwise, if we were to fail at our location independence plans.
We have extra money, time, and resources, which is something a vast majority of people on this planet don't have. So we try to start with gratitude, even as we battle the third major snowstorm in two weeks.
Our Why
Ultimately, our why for doubling our net worth and pursuing location independence is freedom.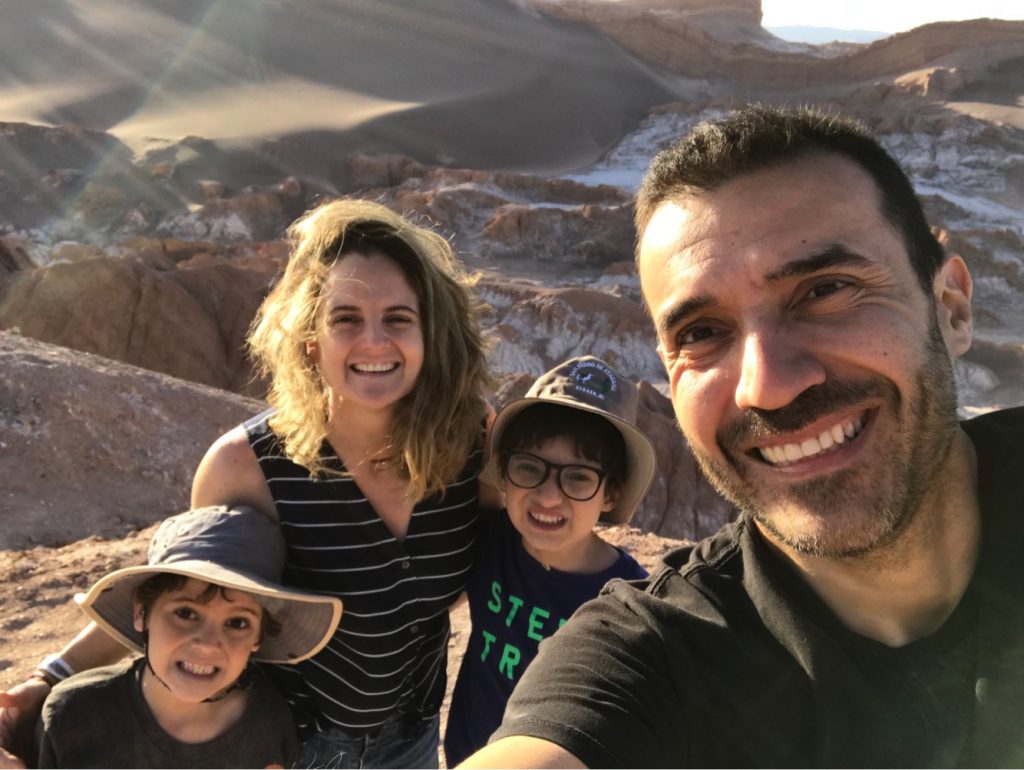 It's the freedom to travel when we want to, for the amount of time we'd like. It's the freedom of financial security, of knowing that we're going to have enough money to send our kids to college and buy healthcare. It's knowing that we're actually living our values, instead of the values that society has prescribed. It's knowing that one day, our kids will say, "You know that trip to ___? That was the best time of my life."
How about you? What's your why for getting out of debt, pursuing financial independence, saving up $X, or getting a raise? I'd love to hear from you!