It's International Women's Day. Go women!
Do you know why women are awesome? Well, here are a couple of facts:
More than half a billion women have joined the world's labor force over the past 30 years, and women now account for more than 40 percent of workers worldwide (IMF, 2012).
When a mother has control over her family's money in the world's poorest countries, her children are 20% more likely to survive (Melinda Gates).
90% of married women identified themselves as the principle household shopper in their household (Statistic Brain). #mamacontrolsthemoneyhoney
Women have come so far in the last fifty years! It is amazing. However, in the areas of financial literacy and business development, we still have a ways to go.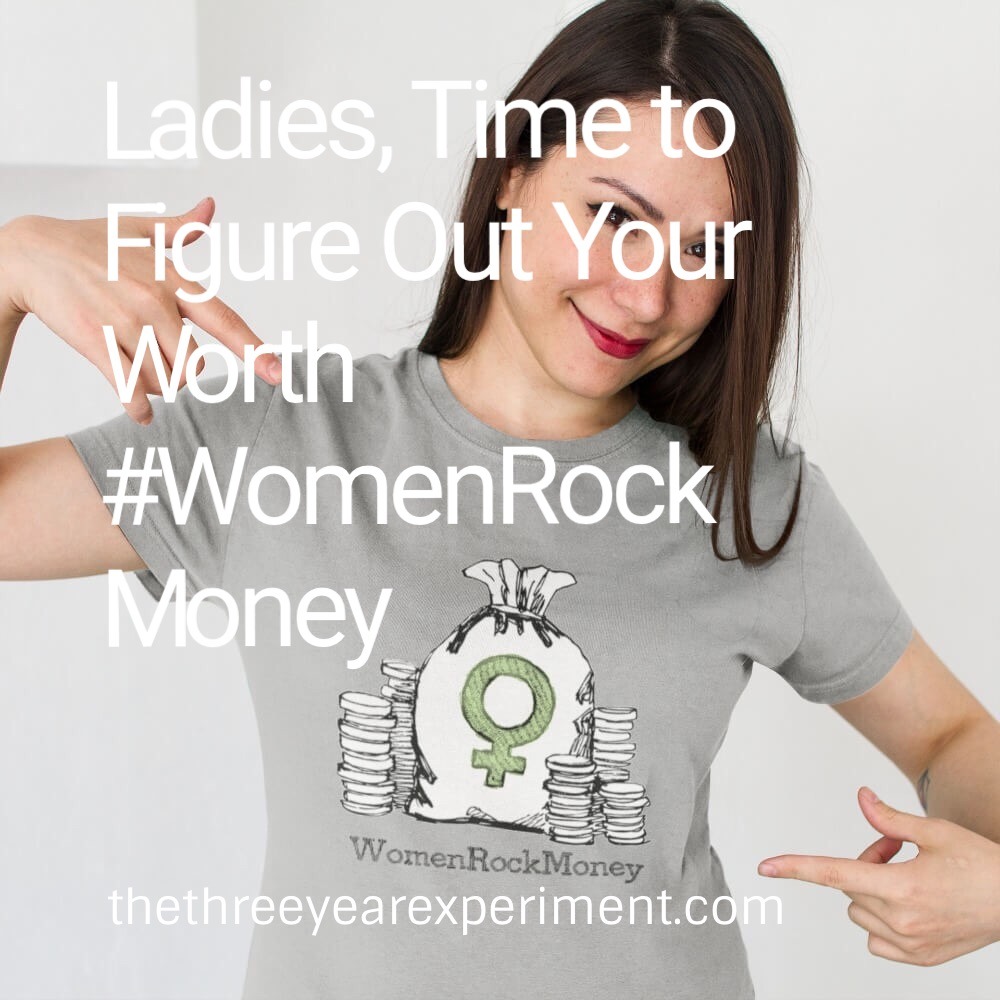 Only 22% of US women can answer three key finance-related questions correctly. #thatsbad
Less than 2% of venture capital dollars and 4% of commercial loans go to women-owned businesses.
US women have less than one-third the household savings of men and are 80% more likely to live in poverty at age 65 and over. #andthatsjustheartbreaking
Improving Those Statistics
Chelsea from
Smart Money Mamas
(who supplied the above facts) has challenged female bloggers to write about the absolutely best ways they know of to help women improve their finances and achieve success.
If there was ONE THING I'd like to challenge all my female friends to do, it's to figure out your worth!
What does that mean?
It means learning how your family's spending, saving, and investing work. It means taking the time to figure out your family's total net worth–what you own minus what you owe. Even if that number is negative.
Because knowledge is power, ladies.
Knowing your family's financial position in the form of your net worth number will give you so much information about how you can help your family. It's one of the most important first steps I know of.
And tracking is powerful. The first year we started tracking our spending and net worth,
we saved over $11,000
without even trying!
Now, obviously your net worth doesn't represent your worth as a human being or an amazing female, as you inevitably make a difference in a thousand different ways for a thousand different people.
But knowing your net worth empowers you in so many ways, to help you improve your financial standing and ultimately, worry less about money.
So if you're reading this, and you're female, I'm going to challenge you to improve your financial knowledge with this fun little assignment.
The Challenge
Okay, I lied. It's not fun. It can be fun. But it can also be scary and overwhelming.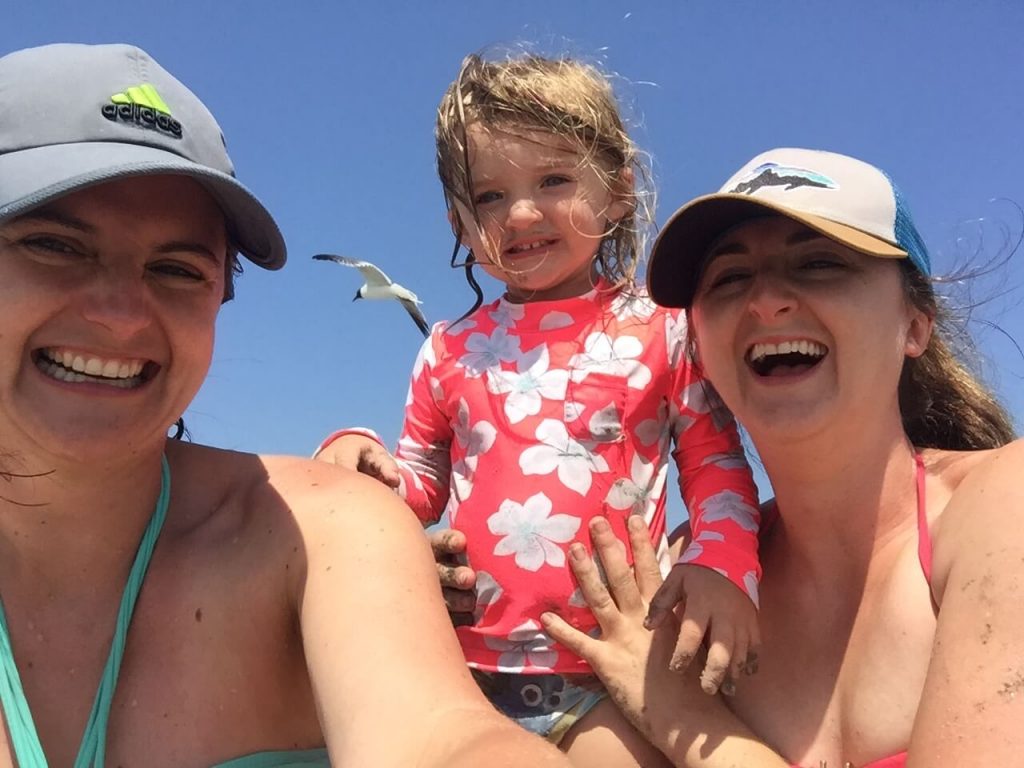 But, you know how you schedule that appointment with your gynecologist every year because your gynecological health is really important? Well, your financial health is important too. Really important. So do this! You can do it!!
Here we go!
Assignment: Figure Out Your Net Worth
The very best way I know how to get started with learning more about your family's finances is to figure out your net worth. DO THIS! It will take you about an hour, if you have all your passwords and statements at hand, so dedicate one hour of your life to learning this most important number! (How long do you spend at your annual you-know-what checkup? Yep, I thought so).
It's a relatively straight-forward process, but it can be somewhat painful emotionally. That's because the unknown is scary. "Do we have debt? Do we have a lot of debt? What if we have a negative net worth? What if our net worth is really minuscule for our age?" These are all valid concerns, because they could be your reality. But they're still your reality regardless of whether you know about them, so it's better to know the truth and be empowered than to live in ignorance and fear.
Remember, the truth will set you free!!
If you know absolutely nothing about your family's financials, grab the person who does and ask them to give you websites, usernames, and passwords for all your bank accounts, credit cards, and investing sites. Online banking has made this a lot easier than it used to be!
Then add up:
total $$ in your checking and savings account(s)
total $$ in your 401k and/or your partner's 401k (or other retirement accounts that could be called IRAs, Roth IRAs, i401ks, SEPs, 403bs).
total $$ in any other investment account you may have
the total worth of your house, if you own (get this from Zillow.com)
the total worth of any other real estate you may own
the total worth of your cars (get this from KellyBlueBook.com)
These are your assets. The things you have that are worth money.
Now subtract from that:
total $$ owed for all your credit card accounts
how much you (& partner) owe on any outstanding student loans
how much you (& partner) owe on any outstanding car loans
how much you owe on any personal loans ($$ relatives may have lent you, etc.)
anything else you owe
 These are your liabilities. They are the things you have that you owe money on.
The difference between your assets and your liabilities is your net worth. 
Remember: Assets – liabilities = net worth
If that number is positive, hoorah! Now you can work on helping your family pay down debt if you have any and building that number up even higher! Heck, you may even get attached to checking your net worth every year, or quarter, or month, to see how it's growing.
If that number is negative, that's okay. At least you know what it is, and you can work from there to improve that number, and get it as close to zero as you can. For some real-world tips on how we got from -$38,000 to $0 (and beyond!), check out our 
ultimate guide to getting out of debt
.
Tips and Tricks
Are you a money novice? Somewhat schooled in financial stuff? An expert? Check out the brand new site Women and Money for useful articles to help out whatever your financial IQ.
Would you like more inspiration for finances? Check out these articles from other savvy female financial bloggers writing about financial matters for women.
I'd Love to Hear from You
Did you complete the assignment? I'm so proud of you! Share your win with the hashtag #WomenRockMoney. And make sure to let me know in the comments section!
Go ladies!