It looks like the stock market is giving us some buying opportunities this month. While our net worth took a dip, we hit our savings and spending goals, so I feel proud of our progress this month.
If you're just joining, our family of four is on a three-year journey to double our net worth and become location independent. Each month, I record our progress on our net worth and our spending (gulp!). Last year, we increased our net worth by 32% over the year before! This year, we're trying to increase it by more than 65%! from where we started in December 2016. Given the wild ride the market's likely to take us on this year, I'm not sure it's doable. But we're going to try!
February was a month of full-on winter antics in New Hampshire. Our time in Santiago, just a month before, seemed like a dream, an impossibility! Our lives were cold and snowy this month. We enjoyed a bit of skiing, one week of winter break where we all got sick several times, and of course the Winter Olympics!
This is the second month in our net worth and spending reports for 2018, and although the market had a small "correction" that did negatively affect our net worth, we are still making progress towards our goals.
Our Progress
As of February 28th, our net worth has increased by a total of  34.4% from our starting point in December of 2016. In order to hit our goal of doubling our net worth in three years, we'll need to increase it by an average of 2.77% each month (or 66.66% by this December), but we know that progress won't be completely linear. We may not quite hit our 66.66% goal for this year, but we hope that the increase in investment income and growth from that will make up for it in Year Three (but if the stock market drops precipitously? Who knows).
While it's a bummer that our net worth decreased, after January's highs, I am not surprised. We're still saving and investing our goal amounts each month so I am happy.
Here's a graph to track our progress:
This is as a percentage of our total goal:
Spending Update
We know that we spend more than the average frugal financial blogger. But there's nothing quite like publishing these figures to keep us honest. And I know publishing our spending will eventually change our spending habits. Slowly, but surely. Plus, we want to share with others that even if you have higher spending levels than other people, you can still achieve your financial dreams and goals.
FEBRUARY SPENDING:
Housing: $1775. One fifteen-year mortgage payment. Taxes and insurance are not escrowed–we pay those twice a year.
Gas: $141.92. Normal.
Auto maintenance: $224.97. We had one local oil change, one emissions test, something Mr. ThreeYear bought at AutoZone (I think a headlight went out), and one crazy expensive oil change from Jiffy Lube. Grrr. Our local mechanic is a lot cheaper.
Groceries: $713.51. Month two of our Year of Good Food challenge, where we're trying to keep grocery spending 20% lower than last year, or less than $772 per month. (We did it for Month 2! Phew!).
Eating Out: $42.34. Very pleased with this number. We got takeout pizzas for Mr. ThreeYear's birthday, a couple of donuts for a special treat, and one lunch at the mountain while skiing. 
Household goods: $0. Yay. Goose egg, as my fellow blogger Lily likes to say.
Kids' expenses: $220.51. I have finally taken the drum back to school. Junior ThreeYear never played it (never!) and it was such a waste of $20/month. The rest of the expense was paying for lunches and after/before school care (so darn expensive!).
Camp: $323.00. Junior ThreeYear is going to an over-night camp this summer and this was the second of three payments. We've been excited about this camp for years (lots of local kids go and love it) so I'm hopeful he'll have a great time.
Mr. ThreeYear's spending: $143.60. Walkin'-around money 🙂 plus a couple of lunches out.
Mrs. ThreeYear's spending: $69.97.  My ice fishing course ($55, SOO worth it!), plus one book before my Lenten no-spend challenge started.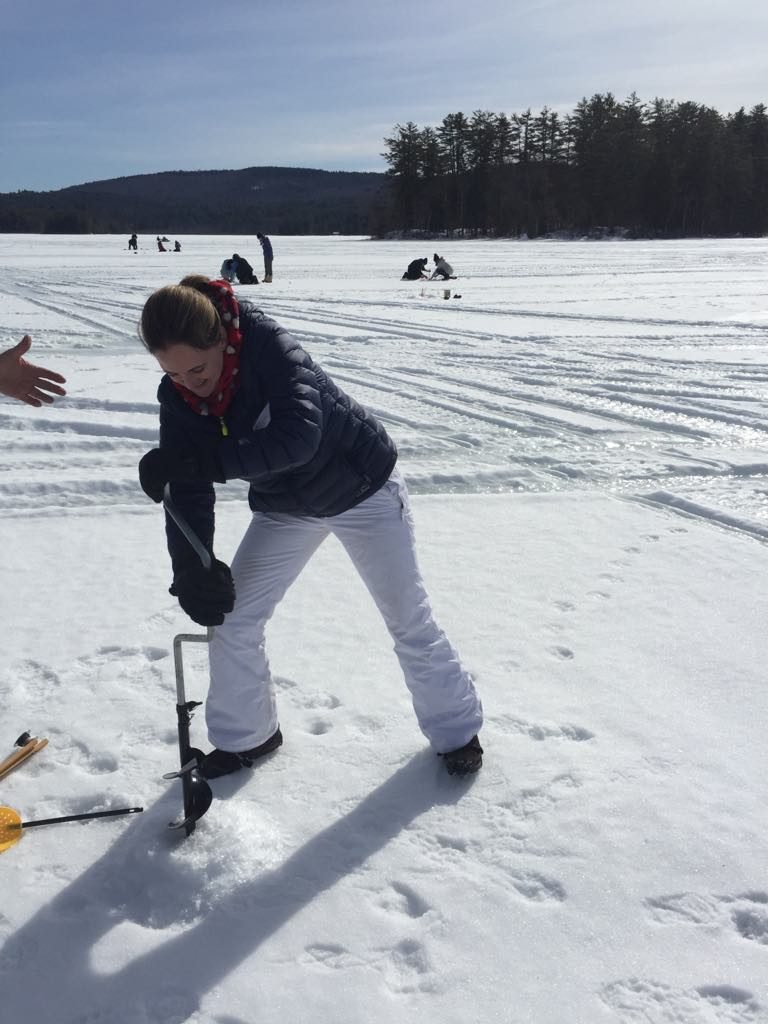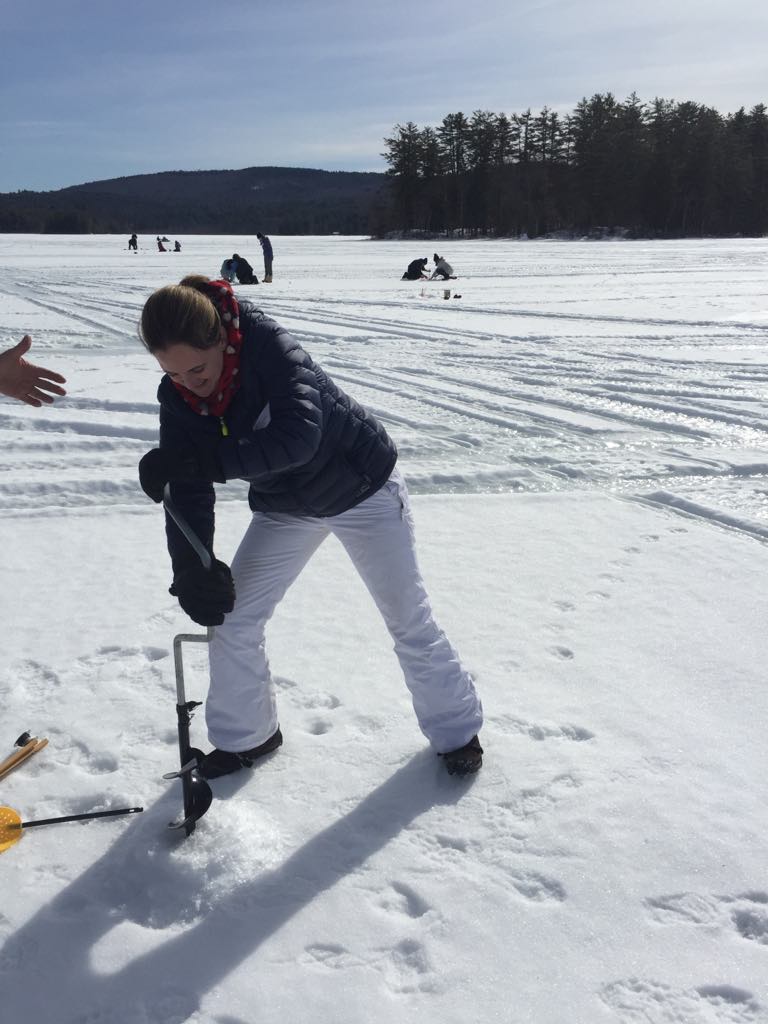 Utilities: $324.94. Propane, electricity, internet. It was a high electric bill but we just skirted paying for another propane delivery. We've got two big propane bills in a row coming in March and April from deliveries already made. Winter marches on.
Clothing: $22.69. We got an awesome bag of hand-me-downs from our neighbors. One of the things we got was a bathrobe for Little ThreeYear. Junior ThreeYear decided he wanted one, too (luckily before the spending ban started) so we ordered this one from Amazon.
Haircare: $38.40. We found a cool new barbershop for the boys and they loved it.  
Fitness: $251.50. Mr. ThreeYear has started to do CrossFit at his pricey gym. (Preventative medicine, preventative medicine!). He did get a check back for $111.50 as an incentive for going to the gym over 12 times, so that made it effectively cheaper.
Home Maintenance: $244.26. In addition to our curbside compost pickup, I went to Home Depot and got on Amazon (before the Lenten no-spend challenge) and bought a can of paint, a new kitchen sink faucet, several towel racks, etc., to fix up our house.
Housekeeper: $160. Our housekeeper comes twice a month. We could live without her (and we have!) but we really enjoy not deep-cleaning our house.
Subscriptions: $29. Netflix, Spotify, Skype. Netflix upped their price! Ouch!
Service Fees: $89. Annual fee for our Barclay Arrival Mastercard. This card regularly gives us $800+ cash back in a year, so I'm okay with this yearly fee (which we pay with the cash back $$).
Gifts: $85.65. Birthday gifts for my brother and our neighbor.
Postage: $16.80. Sent said birthday packages off.
Master's Course: $1732.36: I'm taking my practicum this semester for my Master's Degree. Almost done paying for these!!
YNAB Subscription: $45. Our yearly subscription cost for using the budgeting software YNAB.
Vacation: $1900. We bought Disney gift cards to pay for the meal plan portion of our upcoming Disney trip in September. We set this money aside in December and are just using it now.
Total: $8594.36 (argh). 
Total without mortgage, master's course, travel: $3187.00
The second number gives us a better number of our actual monthly (controllable) expenses for February, and I feel good about this number, as it's a good bit lower than what we spent on core expenses last month. 
This is pretty low core spending for us. The Lenten No-Spend Challenge has definitely helped me not spend $$, and to help me realize that my default is to think, "Where can we go to get entertained?" (especially during Winter Break week with the kids!). But I've been forced to be creative and think of places that won't cost us money, like the library.
If you're wondering how we were able to pay off $38,000 in debt and build a high net worth in less than ten years, read more about it, despite lots of mistakes and a late start, here and here.
(Part of our success comes from keeping spending low on our housing and cars, and this year trying to keep it lower in the third big $ category, food).
Winter Continues
As I type this, we're getting another winter storm, about 6 inches of snow + sleet mix. Although it's March, we expect to get a few more snowstorms through this month and next. As always, we're optimistic for the future and excited to report back for March!
Hope you're starting to get some signs of Spring in your neck of the woods! How was February for your household?