There's something to be said for well-made items, items you can depend on to last you for years. Many times, we expect these products to cost an arm and a leg. But this post is a homage to ten items that were cheap, and have lasted me years and years.
On Friday, I wrote about ten items that I've spent a lot of money on that I absolutely love. These days, I'm working to conscientiously buy products that are well-made and will last, so that I won't have to repeat buy these products again.
But you don't always need to buy such expensive products to find items that will last. Sometimes, you stumble upon jewels that are inexpensive and will last for years. Here is a list of my favorites:
Rain jacket
In 2008, when Junior Three Year was just one, my grandmother took our entire family on an Alaskan cruise. It was amazing. Mr. ThreeYear and I were newly married, battling layoffs, and adjusting to one income, so we had very little extra money for the trip. We needed to get a rain jacket for the inevitable sprinkles of the Alaskan climate, so I headed to Walmart to see what they had. I found a jacket that cost about $16, and brought it with me. It was made by a brand I'd never heard of, Stearns.
That jacket has been amazing. It's lightweight, but heavy-duty enough to protect me in major downpours. I've used in rainstorms, running, at Disney, and in just about every conceivable location you'd need a raincoat.   It fits well, has tons of pockets, and wicks away moisture amazingly well for a $16 jacket.
It's ten years old now and still going as strong as ever. I hope to have that jacket for many decades to come. Well done, Walmart buyers.
What I Paid: $16
Get your own: Sorry, seems that Stearns doesn't make raincoats anymore. Sad. Walmart has some other brands, though.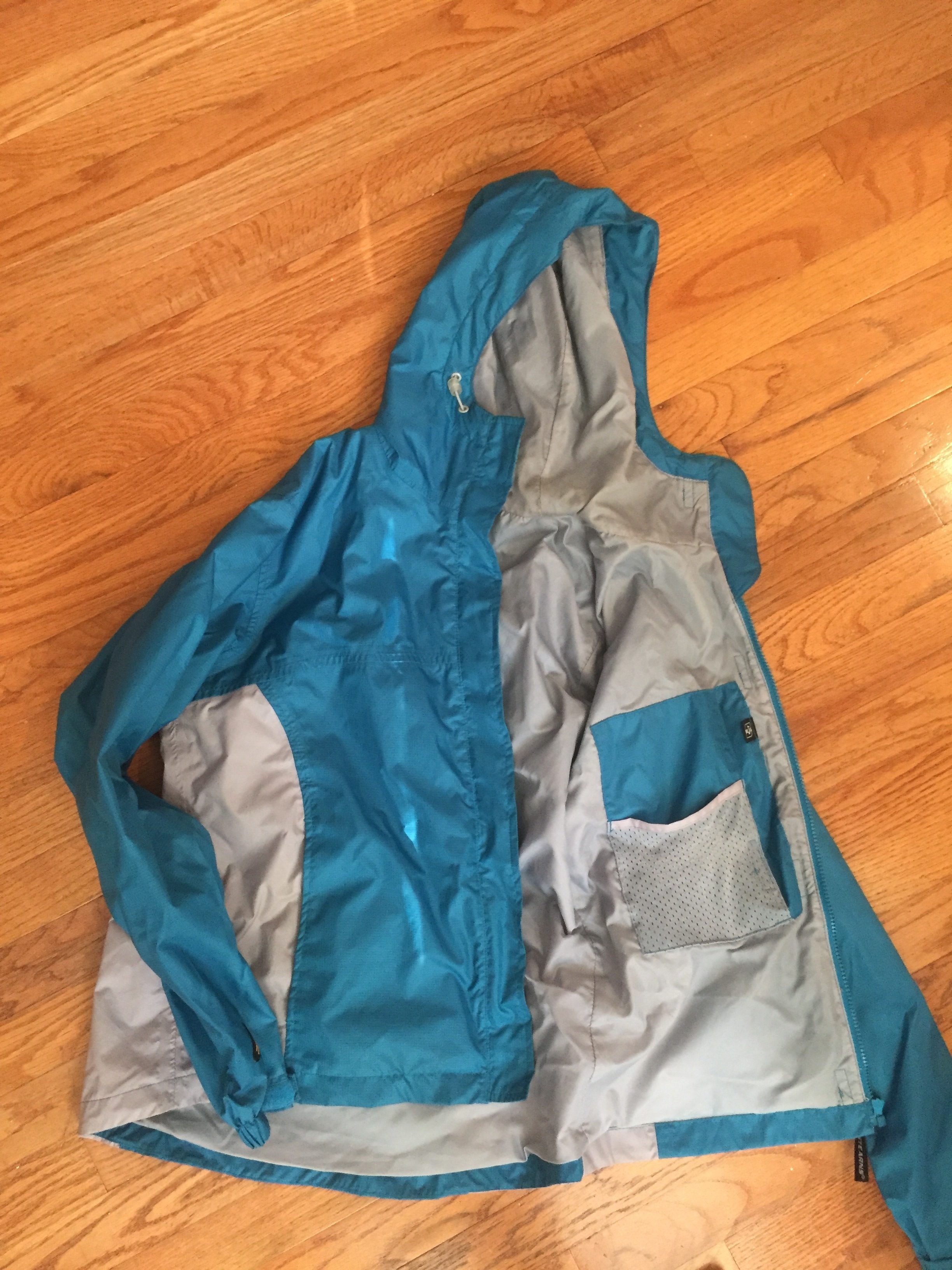 Food Processor
About a year and a half ago, Mr. ThreeYear and I finally broke down and bought the kitchen machine that experts always recommend: the food processor. We'd been given a small one for our wedding but it had recently broken, and we needed a big one to do our mashing and shredding.
Amazon has food processors that cost $400. Or $200. Or $100. But we didn't want to spend that much!! We decided to go with the cheapest food processor they offered, a Hamilton Beach. Without a doubt, that is the best kitchen purchase we've ever made. You don't need to stock your kitchen with a bunch of expensive gadgets. Our food processor does the work of a blender, of a knife, of a peeler. It's absolutely indispensable to us now.
What I Paid: $21. 
Get your own:  Food processor at Amazon (affiliate link. Sadly, it now costs $39.99. Someone figured out how good it was and upped the price accordingly??).
Pots
Another kitchen staple that you don't have to break the bank on is pots. My grandmother bought me two Royal Doulton standard kitchen pots shortly after I got married in 2005. Her local Piggly-Wiggly was running a special (yes, that is actually the name of a grocery store) and she bought each pot for something like $10. But they aren't the cheap-o aluminum pots you can buy at Walmart. These pots are thick and heavy duty, with a hollowed out handle so they don't get too hot.
I cook absolutely everything in these pots and wish I had the whole set. At the time, when my grandmother offered to buy me more, I was holding out for more All-Clad pots. They are very nice and all, but they cost ten times the price or more of these cheap beauties! And these Royal Doulton pots are lightweight, so they're easier to pick up and cook with.
What I Paid: $10
Get your own: Sorry, I couldn't find anything similar online. Royal Doulton has apparently discontinued these lovely pots, so I recommend checking out the cookware section of TJ Maxx.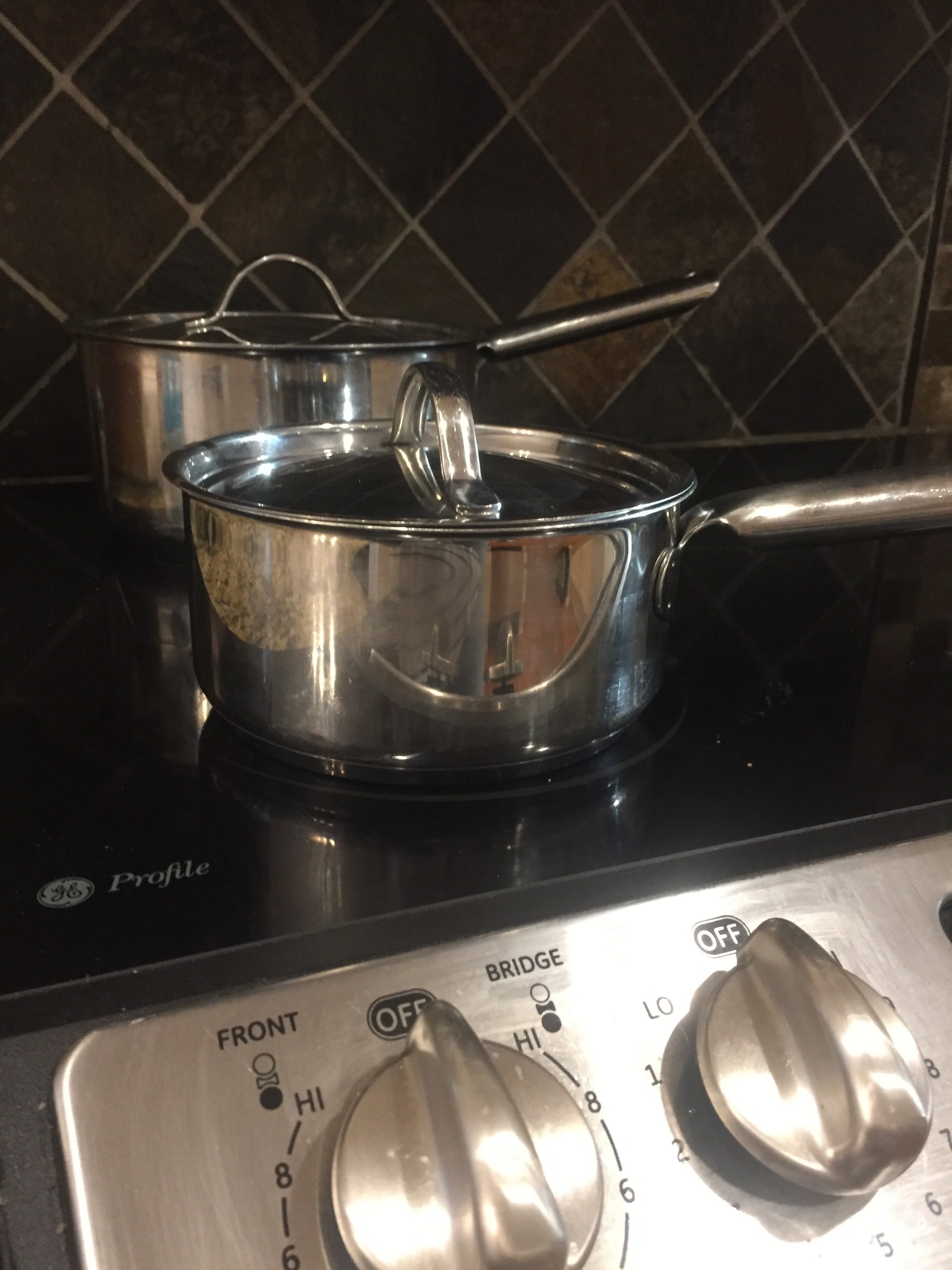 By the way, this article, although a bit out-of-date at this point, is an incredible list of the essentials that you really need in your kitchen. It's written by Mark Bittman, who knows his way around a kitchen, and is infinitely practical about cooking, to boot. 
Halloween decorations
I picked up this lovely witch at the Dollar Tree about eight or nine years ago. She has scarily and festively stood guard at our front door every Halloween since.
She cost $1, and we use her every since Halloween. We pair her with a "Halloween" sign that my mom gave me.
I have not spent more than $1 (on the witch) on Halloween decorations in my adult life, except for the pumpkins I buy every year (but those kind of have an expiration date). My mom has sent several Halloween care packages to the boys over the years and she finds all kinds of spooky stuff at the Dollar Tree. We have several skulls, bony hands, and candy buckets scattered around. We do NOT go all out like some people in my neighborhood. But I'm totally okay with that!
What I Paid: $1
Get your own: you're going to have to find a Dollar Tree and see what wonders they have this year! 
Christmas tree
When Mr. ThreeYear and I first got married, we wanted to buy a Christmas tree. We only buy artificial trees, due to a horrendous Christmas tree fire my parents lived through in the '70s.
So we went to Dollar General, and found a seven-foot tree for $25. It has served us well for many a Christmas (twelve and counting). The average life span of an artificial Christmas tree is about seven years. I think about that each year, as I'm tempted to "upgrade" to a better tree. It's bad for the environment and our wallets, and honestly not-at-all necessary, because this tree is still working quite well. Sure, it's lost some needles over the years, and is maybe a little sparse in the middle, but we make up for that with lots of ornaments.
Oh also, we have white AND colored lights on the tree. Because, obviously, it has to have that maximum tacky factor.
What I Paid: $25
Get your own: Dollar General, $40 now but it's pre-lit! Score!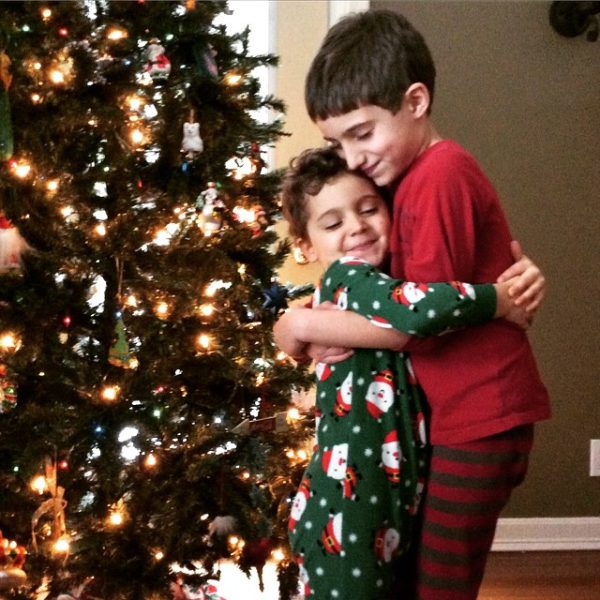 Flip flops
My Old Navy flip-flops have lasted me about eight years. They were used when I got them. I actually got them for free, because a friend of mine brought a bunch of old shoes to a moms' group, and let us all pick out the ones we wanted to keep. I found these super-thick gold ones from Old Navy and have worn them ever since. They've completely molded to the shape of my foot and are oh-so-comfortable.
What I Paid: Free (but they would have cost maybe $8)
Get your own: Old Navy, $2.50. These are NOT the same thickness as my own. They are thinner, so Buyer Beware.
Bathrobe
Oh, the happy warm mornings my bathrobe has brought me. This bathrobe is made of cotton and is short, including the arms (they're three-quarter length). I got it at the Gap Outlet around 2010 for around $20. But a bathrobe is essential for living in New Hampshire (and it's come in handy during falls in North Carolina too). While I would probably prefer a bathrobe with slightly longer arms, this robe isn't too hot and doesn't take a ton of space up in the closet.
What I Paid: $20
Get your own: I found something similar at Old Navy, $30.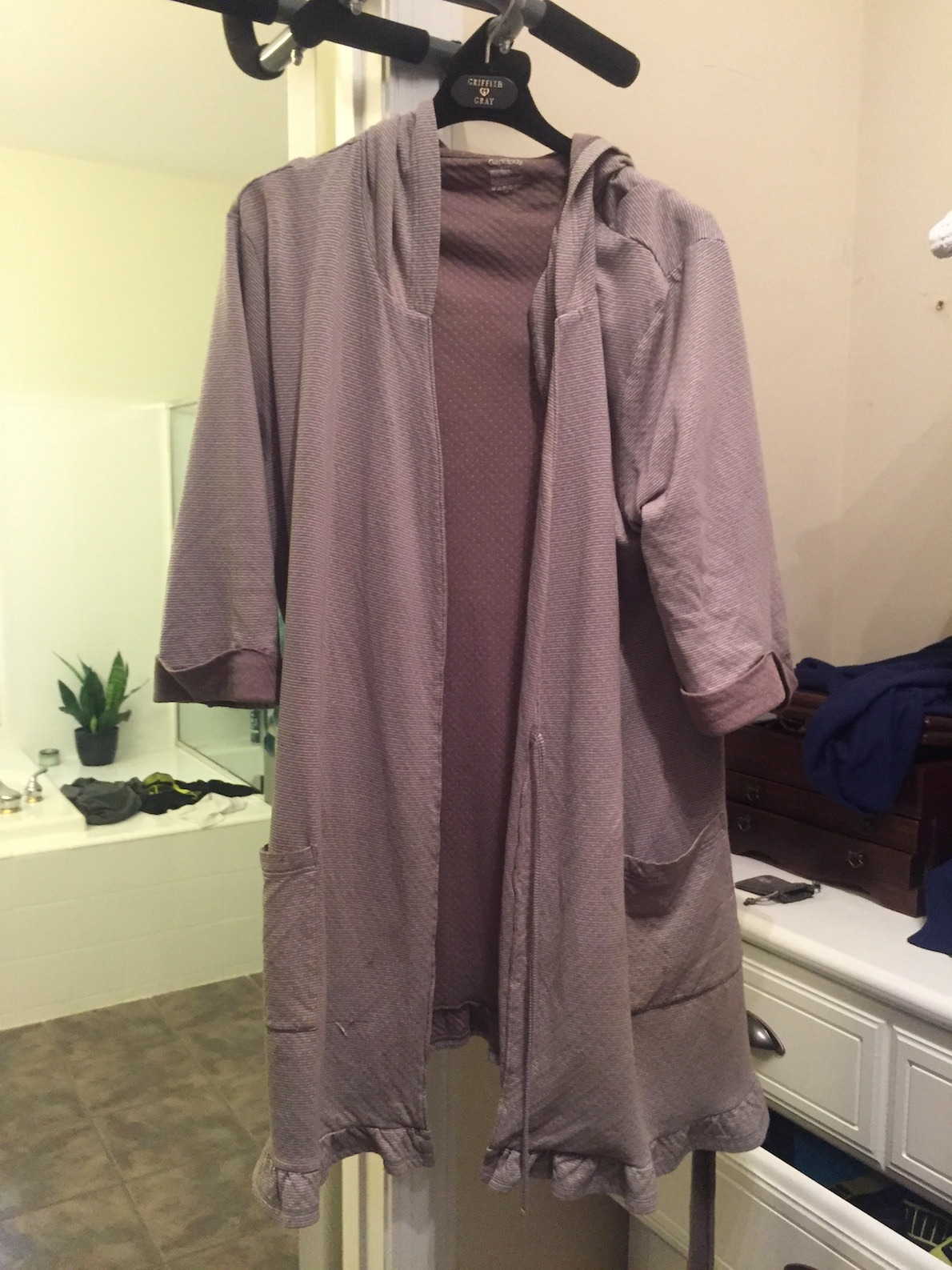 Moist beads
What a name, right? But if you have any kind of pain, this moist bead pack is amazing. Back in 2006, when I worked in advertising, we worked with a company that manufactured this product, so we learned all about why it was so fantastic. Apparently, the moisture in the beads allows the pack to be heated in the microwave or cooled in the freezer, and the moister + heat or cold helps your achy muscles or stomach ache. It's like a next-gen water bottle. We actually have three of these packs in different shapes for back, leg, and neck.
What I Paid: $15
Get your own: at CVS they sell several types. This one with clay beads is currently $13.34.
It just goes to show that sometimes, you don't need to spend a ton of money to find a product that will last and last.
I recommend checking out stores like Walmart and Tractor Supply (being very careful to check for quality) in order to find well-made, inexpensive stuff.
If you have some favorite, inexpensive brands that have lasted you years and years, please let me know in the comments!