Hi guys! I meant to publish this on December 31st, but I'm here at my parents' house, visiting, and didn't get it done. So I'll backdate. Hope you are having a good 2021 so far. One of my goals for 2021 is a more regular blogging schedule so I hope to be back soon with more content!
What a year. I'm sure I'm not the only one who's had fantasy conversations with my past self about our current unbelievable reality.
Me, circa February 2020: "What's with the masks?"
Current Me: "Girl, how much time you got?"
Also unbelievable: Moderna Inc. started working on the vaccine in early January of this year. Before any of us even had a clue what was coming. From Bloomberg Businessweek:
"The biotechnology company Moderna Inc. had downloaded the genetic code for the novel coronavirus from researchers in China. Within a few days, scientists there had developed a vaccine with the U.S. National Institute of Allergy and Infectious Diseases, the research agency led by Anthony Fauci. By mid-March, they'd started a clinical trial."
There's a lot that goes on in the world that I don't know. Thank goodness, right? Both the good and the bad parts.
But this post isn't about those things, so much. It's about how my little neck of the woods did, benchmark-wise, this year.
Accomplishments:
We had 0 cases of Covid in our immediate (and extended) family.
We doubled our net worth in June.
We ended the year with the biggest net worth increase we've ever had in a single year. This is mostly because of the stock market and nothing we did.
We ended the year eating a vegan diet.
I got quite a bit better at tennis.
We dramatically decreased our food budget towards the end of the year.
I did a much better job of budgeting for our true expenses, and we ended the year with a lower spending rate than we have for many years.
We had the highest savings rate we have ever had (this will probably not be repeated next year, given that kids are both in private school).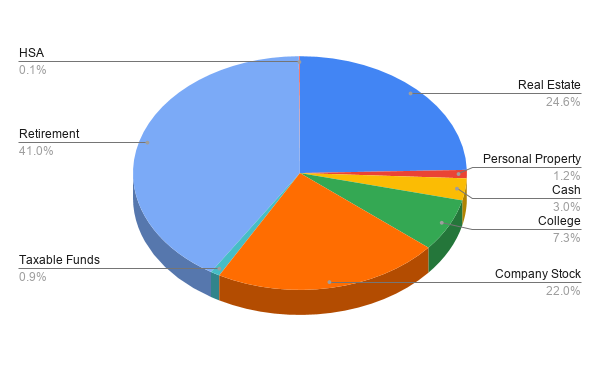 Those are the good parts. There were lots of other parts, too, bad parts and frustrating parts and unbearable parts and hopeful parts. Lots and lots and lots of struggle. Still lots of struggle, job-wise especially. The boys struggled a lot with virtual schooling which is the main reason we enrolled them in the private school where I teach.
We haven't been able to travel (cry me a privileged river, yeah, I know).
A lot of people we know have gotten sick, have been lonely or isolated, have suffered from depression or other mental effects of the changes we've had to make because of the virus. We have, too.
Mr. ThreeYear purchased not one, but two motorcycles (although one can really be categorized as a moped).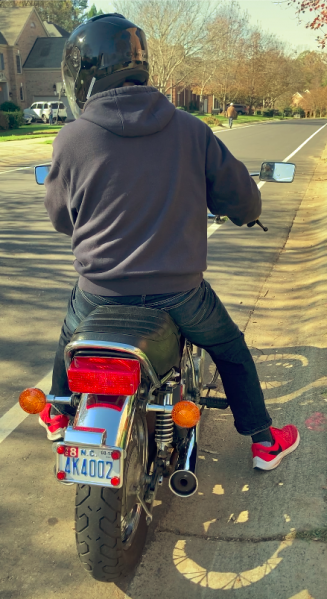 Both Mr. ThreeYear and I have had two weeks of vacation, along with the kids, and it's made me realize how hard we've been working and how little downtime this year has given us.
These two weeks, largely spent at home, have been so incredible. Usually we get cabin fever, but not during these two weeks. Last week, I exercised for a (what is for me) mind-blowing 530 minutes. Most of that was playing doubles tennis so it wasn't high-impact, but it was so great for my mental health. As a reference, the week previous to that I exercised 0 minutes (I average somewhere between 150-300).
Mr. ThreeYear and the boys, especially Junior ThreeYear, have played lots of video games together. We've watched countless movies, made brownies, made vegan meals, eaten a ton, and just hung out. We've visited with my sister and brother-in-law and my two nieces a ton. Rest has been super-needed and super-good.
Looking Forward
Inspired by Joel at Budgets Are Sexy, I've made some goals for 2021 (speaking of hope).
Contribute $2,000 to a donor advised fund (thanks for the inspiration, Joel!).
Keep grocery spending under $700/month (I'm giving myself some wiggle room to make it achievable).
Pre-fund Napa trip. Yes, that's right–we have a Napa trip planned in April. Crazy? Perhaps. We'll see.
In the past, I've gotten pretty serious about goal-setting. After this year, though, and after achieving the big goals I set for myself way back in 2016, I'm taking some time to slow things down and figure out the next right move. It may just be that I focus on incremental gains for awhile.
We've got a lot to be grateful for and the future looks bright. It looks a lot brighter after time off and exercise, though. Lots of times this fall it felt dull, interminable, and gray. I have a hard time remembering what the bad feels like when it's good, and vice-versa. So I hope we can get some downtime this winter and spring, enough time to putz around and do little projects, cook, play tennis, and otherwise take care of ourselves. I hope we can be careful and safe through what feels like the last third of this marathon called Covid-19.
I'm going to try and post a bit more in 2021, but we will see how that goes. I have a lot of great ideas and then life gets in the way. Getting up pretty consistently at 6:15, though, so I hope to spend mornings writing again.
Memories of 2020
Ugh, do we really? Yep, I think so. Here are a few of our highlights and lowlights from the year. Please keep in mind, if this selection of photos looks tone deaf, that I picked photos that represent moments and memories for our personal family versus trying to showcase all that went on in our community and world this year (It's mainly so I can look back in the future).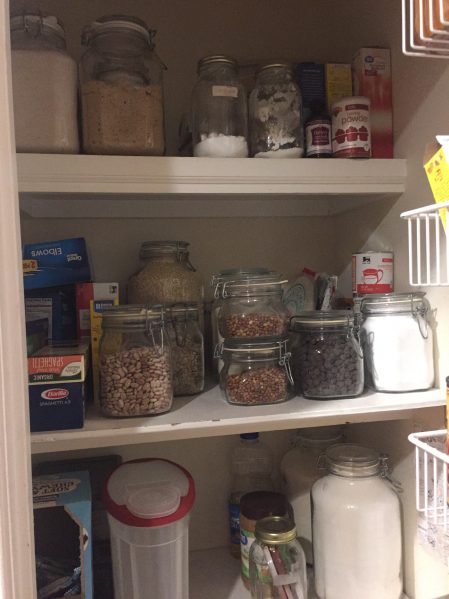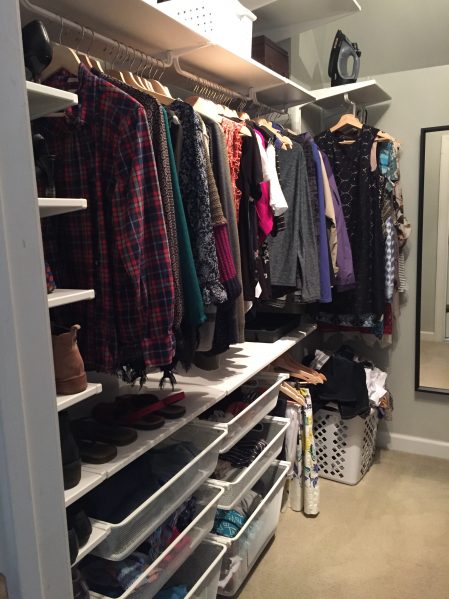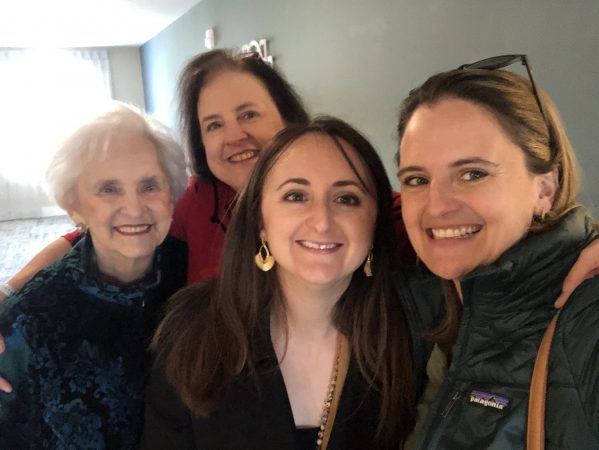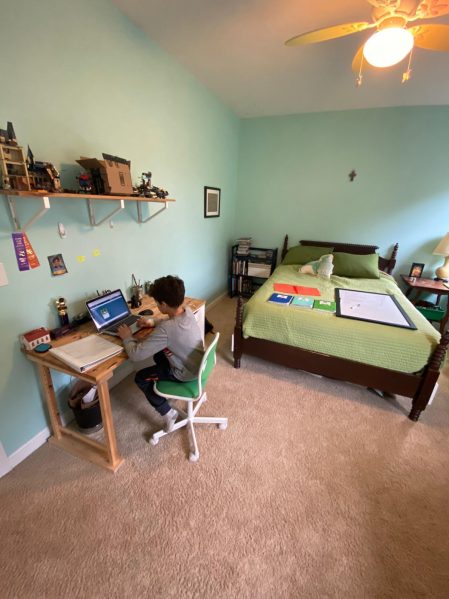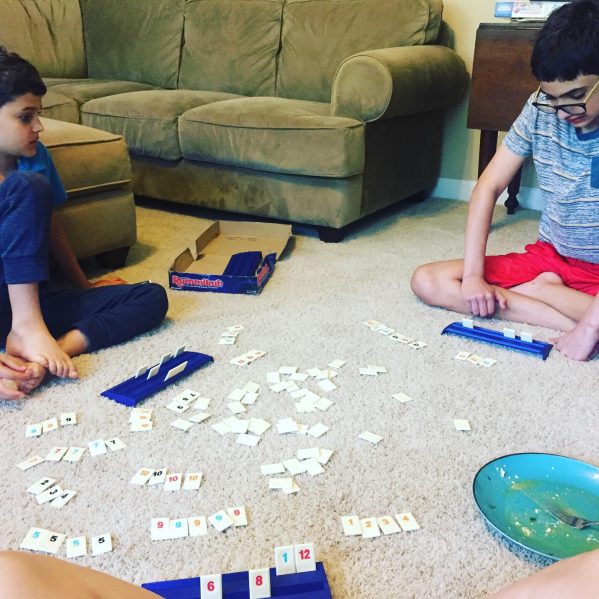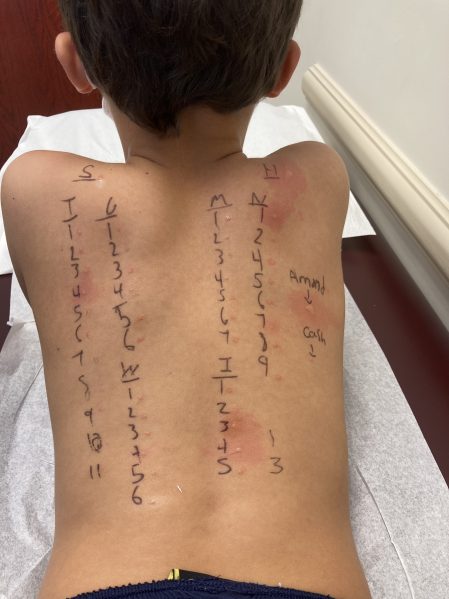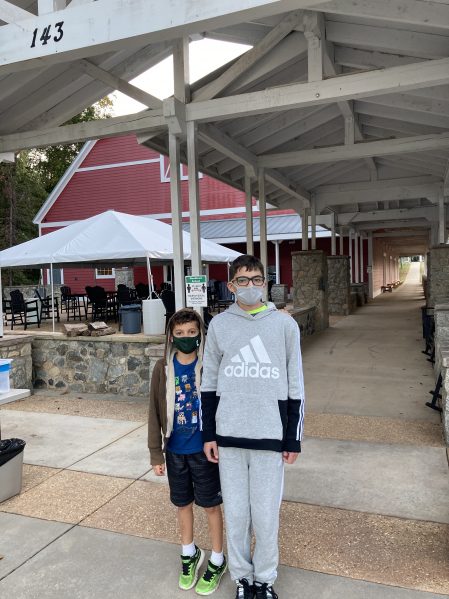 I hope that wherever you are, physically, mentally, emotionally, and/or financially, that you're doing well, and that you have hope for the future. Sending you best wishes for a better 2021 from my little neck-of-the-woods.