Each year, I write out a set of goals for the coming year. I'm usually finished by mid-December.
This year, however, after reading a lot on how goal-setting can be counter-productive, I'm writing my 2019 goals a little differently (and it's taken a little longer, too!).
Our Focus This Year
"Unfortunately, goals can focus attention so narrowly that people overlook other important features of a task," say the authors of a Harvard Business School working paper on the unintended consequences of goal-setting.
For the past several years in New Hampshire, we were laser-focused on financial goals, perhaps to the detriment of other parts of our lives, like friendship.
Especially after we set our goal to become location independent and double our net worth, most of my yearly goals related to saving and investing more.
After all, we were just a few years out from starting our financial journey by paying off our debt, building up our net worth, paying off our debt again, and doubling our net worth.
The authors contend that goal-setting makes it difficult to deal with randomness and change, something we definitely noticed last year. After all, a mid-year move to North Carolina wasn't on our yearly goal sheet! We realized that said move was way more important than words on a piece of paper and adjusted accordingly.
Now that we've moved, we've reached our big goal, and although we haven't yet doubled our net worth (and probably won't by the end of the year), we're not so laser-focused on achieving an arbitrary financial milestone.
Oh, we're still saving and investing. Maxing out Mr. ThreeYear's 401K, maxing out our HSA, saving our stock gift, saving for the boys' college, putting money in our taxable funds.
But we've also taken our foot off the proverbial pedal, and are spending more on our house, spending more to develop relationships (tennis, anyone?), and spending time to get settled (i.e., I'm not working and bringing in an income).
Top Values
So our top values shouldn't be the same as they were last year. This year, I think it's fair to say that our top values are:
Family Home Relationships
This year, I've made the quasi-official decision that we shouldn't take any big international trips (unless we end up joining Mr. ThreeYear on one of his work trips, which remains to be seen). It's killing me, I tell you. But aside from a few side jaunts here and there, we've decided to spend our time and money at home.
Pro tip: when you make these decisions, remind yourself that it's not forever, it's just for a little while.
Also, the fact that I am so upset about not traveling reaffirms how important travel is and should be in my life. Next February or thereabouts, we are taking a big trip!
This year, we'll be spending our resources on making our home an inviting, cozy place to live. We'll be developing friendships with the people around us. We'll be spending time and resources on having fun as a family (in April, we'll welcome my niece into the world and in July, my sisters-in-law from Chile are coming to visit for two weeks!).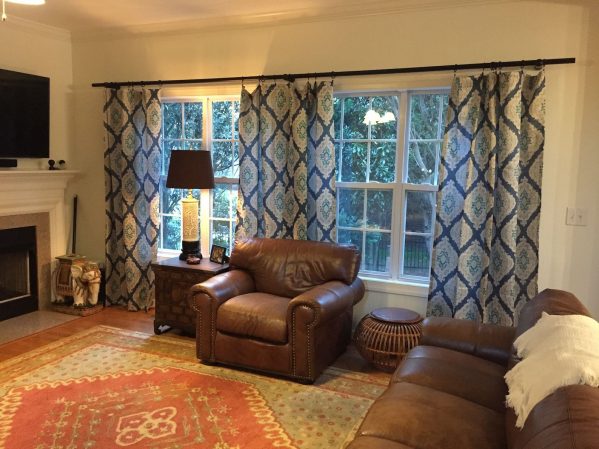 Related Reading:
Top 8 Behaviors
Instead of setting goals, I realize that any true change in life really requires a change in behavior, in your daily habits (my other favorite topic).
James Clear teaches that part of changing your behavior is linked to your self-identity: you start engaging in certain behaviors so you'll think of yourself as "the type of person who" achieves whatever goal you've set for yourself. The way you can do this is by deciding on the type of person you want to be, and then proving it to yourself with small wins.
This is particularly relevant to me this year as we live in a new neighborhood and a new state, so I've had to think a lot about my identity (I hear a lot of "Where are you from? What do you do?" etc.).
Here are the top 8 behaviors I'll be working to adopt, along with the identities I'm shooting for. They are:
Speak Spanish to the kids the majority of the time (because I want to become a person with bilingual children).
Work at my desk each day (because I want to become a successful business owner).
Save all credit card rewards for Christmas (because I want to be a plan-ahead-for-Christmas person).
Go to the gym each week (because I want to be a person who lifts weights regularly).
Wake up each weekday morning and write (because I want to be a person who starts her day by writing).
Stay in budget each month (because I want to be a person who's restrained with her spending).
Set aside $X this year for travel (because I want to be a person who takes regular international vacations).
Fast 80% of days between 7pm and 11am (because I want to be a person who stays the same weight and fits into her clothes).
In the past, I've set quarterly goals and I'll do this again (in fact, I have set quarterly goals for January through March). But, one change I'm making this year is I'm not setting all of my quarterly goals in January. I'm actually setting them as I go. So, I set my quarterly goals for January through March back in January, and once I get to March, I'll reassess and set new goals, based on what's going on at that time.
This is a process I've learned from Pete at Do You Even Blog. I signed up for his entire Blogger U Library (which gives me access to all of his highly recommended courses–that's my affiliate link).
The reason I'm changing things up is because I realized that I have very little idea what I'll be doing each quarter in January. Things change so much that my goals should change, too. Setting quarterly goals in the moment also allows me to be much more specific about what I'm doing.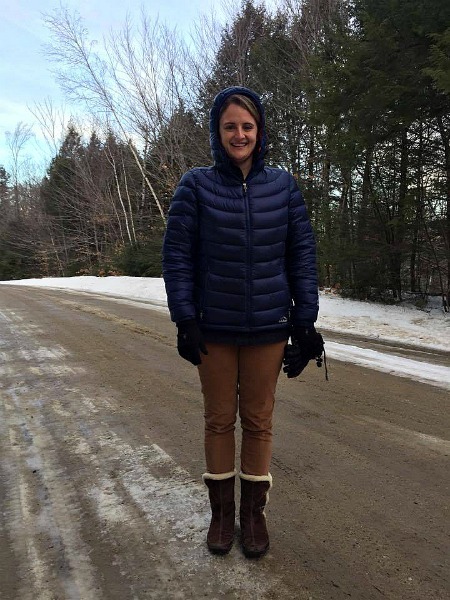 First Quarter Goals
Here are my first quarter goals. They relate entirely to the blog:
Grow my email list by 30%
Increase my traffic by 50%
Do X related to passion project (not ready to reveal it just yet!)
I am happy to say that I have already achieved number 2, handily. I'm doing ok on number 3. However, I am currently failing hard at number 1. So if you know anyone who should join our email list, I'd be so grateful for referrals! 🙂
What's Next? TBD!
I'll start working on my next quarter goals in March. Until then, I'm focusing on my behaviors and quarterly goals each day. Some days I do better than others. But I'm remembering that it's behaviors, not results, that I'm after, so if I've worked at my desk even for a little while, spoken Spanish to the kids, and stayed in budget, even if not saving as much as I wanted, then I'm working at patting myself on the back.
While I may not be able to check off one of my behavior goals as complete each quarter, I can grade myself on how well I've kept to them (especially by daily and weekly tracking, which I haven't been great at doing, up until now).
So we'll see how this new goal-setting style impacts my progress at the end of the year. I'll be reporting back, so stay tuned.
What are your goals for 2019? Do you set goals? What's the most effective goal-setting style for you?