Just after July 10, 2016 (i.e. my 37-th birthday), Mr. ThreeYear and I set a goal. Well, I set a goal and he went along with another crazy-will-this-actually-work idea of mine. A goal to double our net worth and become location independent in three years.
The seed was planted that summer, in a graduate class I was taking, when my professor mentioned an option for ESL teachers with Masters degrees to teach overseas as part of a program with the State Department.
It was planted fifteen years earlier, when I'd met a flight attendant in my ESL training program in Quebec who divided her time between Ecuador and Montreal.
It was planted three years before that, when I'd met a guy in college who grew up the first half of his life in South America and the second in Asia.
The seed was planted when I read about Tsh Oxenreider, founder of the Art of Simple website, who traveled around the world with her family and chronicled their journey in her book.
It was planted when I started to meet more and more people who worked from home, or worked remotely.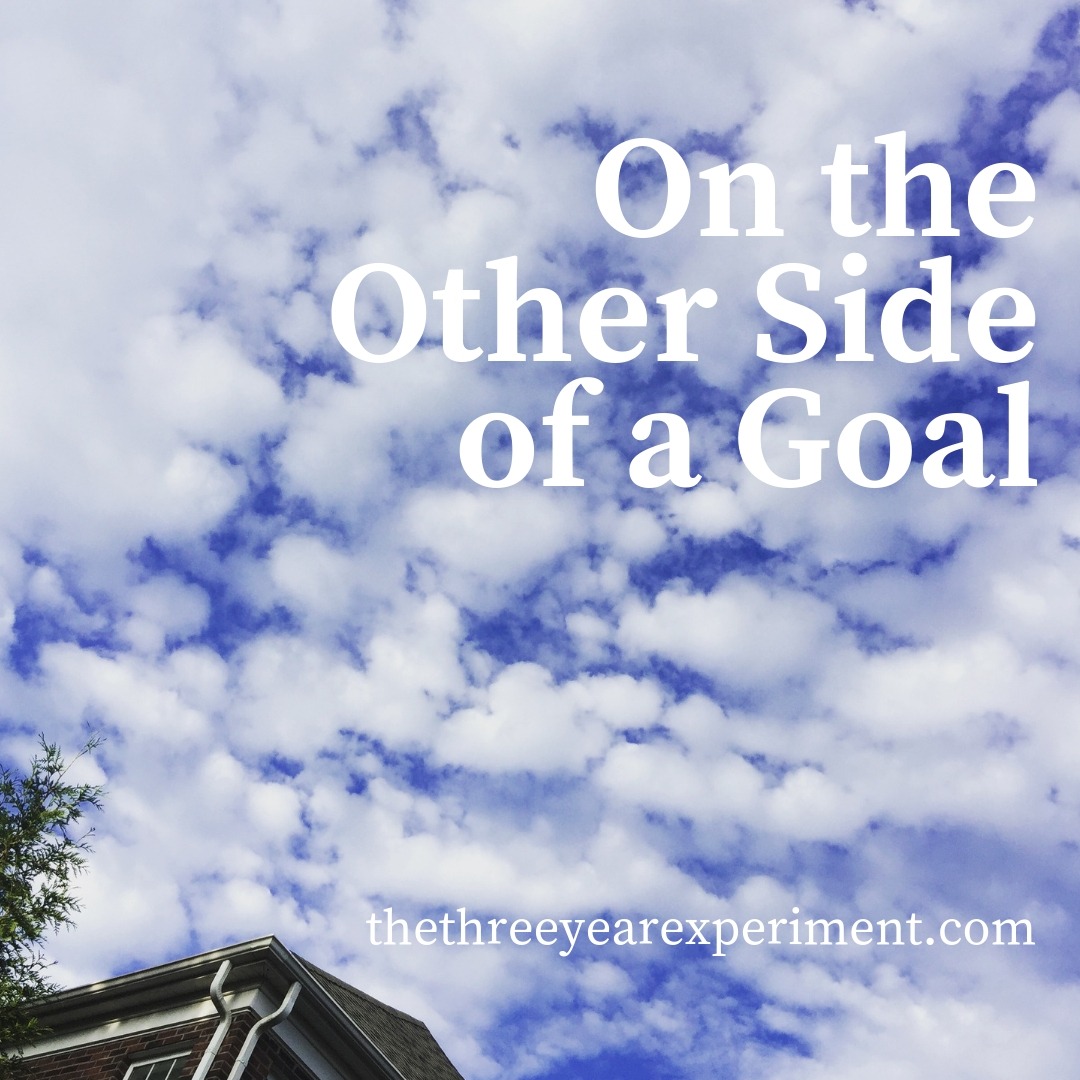 Lots of seeds were planted over many years.
Mr. ThreeYear and I talked and dreamed, plotted logistics, posed "what-if" scenarios and allowed ourselves to turn over a possibility in our mind to toss or keep.
We had many conversations that involved what-ifs. "We could live in Chile," Mr. ThreeYear suggested one day.
"Yes, and I could work at the American school there and the kids could get free tuition."
"I could get a job in Bangkok," I proposed one day.
We'd spend a few weeks weighing the pros and cons. We kept thinking about what we really wanted and what was right for our boys.
Eventually, Mr. ThreeYear admitted, "I don't want to leave my job." He loves his job. As much as you can love a job and a company, he loves his. He feels rewarded, developed, stretched at his job. He gets along well with his colleagues and his boss and he feels fairly compensated. He's been offered really good jobs at other top companies, and has turned them down to stay with this company.
I didn't know what to do with that, so I just said "okay" and let it sit. The months passed, and eventually I had a conversation with my friend about the importance of family, reported it to my husband, and then boom, he decided to ask if he could work remotely.
And somehow, through all the dreaming, ideas, and possibilities, a reality took hold. We were going to move.
We realized we needed to pick one spot as a home base. With him working remotely, a trip 'round the world just wouldn't work. Pro: he keeps getting a salary and benefits. Con: we live in one spot.
We weighed the pros and cons of living in different places. We knew the US Southeast was our region, because my family was there. Since we needed to be US-based, that ruled out Chile, where Mr. ThreeYear's family lives.
We looked at strength of public schools, proximity to airports, proximity to my parents, proximity to my sister. We looked at bike-ability.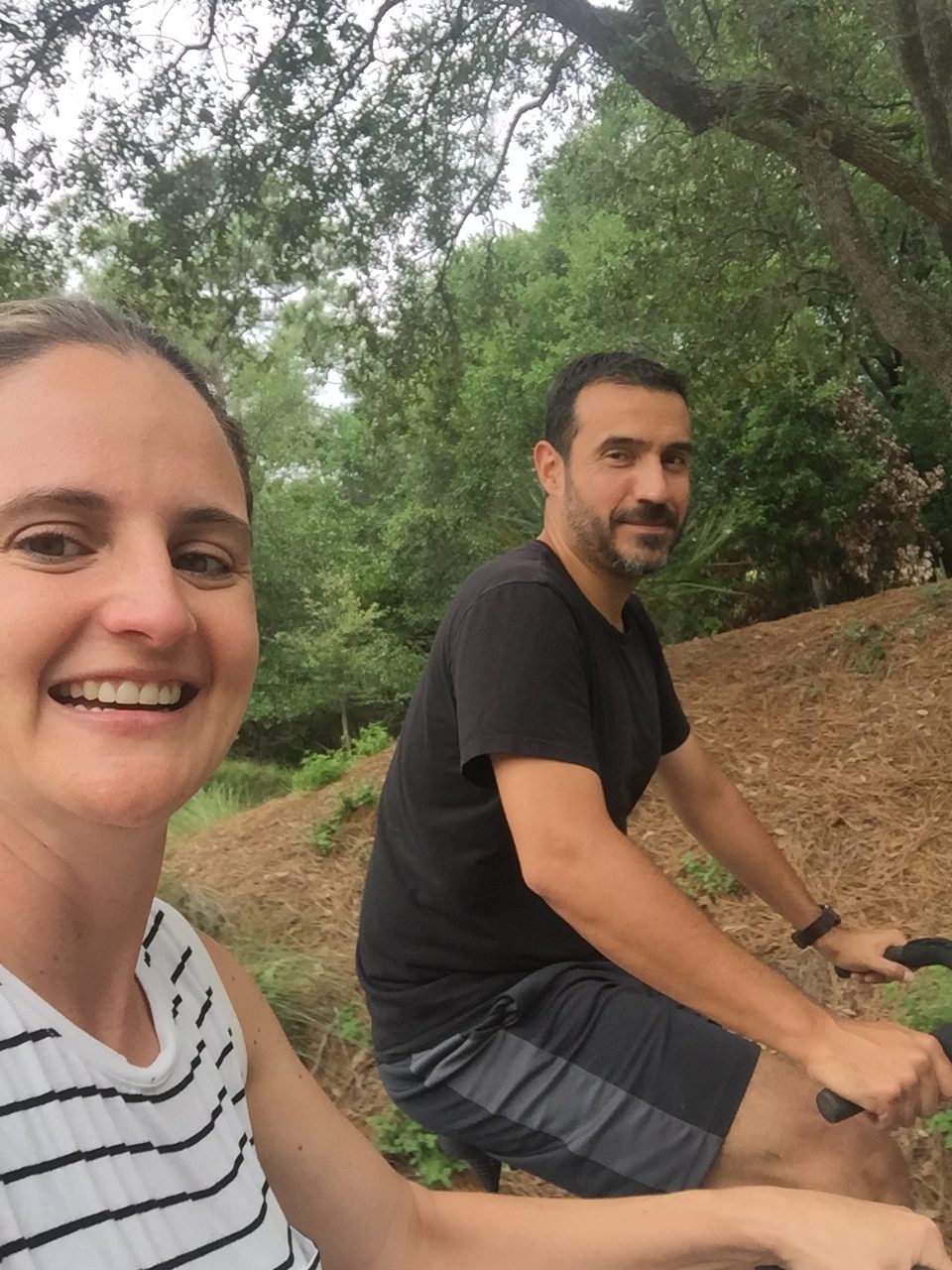 Eventually we made the decision to live in Davidson, NC. I wanted to rent, but that made Mr. ThreeYear nervous, given his work-from-home situation. He didn't want to have to move again. So we bought a smaller house in a neighborhood about ten minutes outside the town center.
If you've read my blog for any length of time, you know all this stuff.
These decisions weren't easy, though. They were incredible taxing and involved weighing pros and cons, satisficing (when you make a good-enough decision that is a happy medium between satisfying all your criteria and just deciding already), and settling in some areas (such as paying more for a smaller house).
Moving was rough. It was a lot tougher than I remembered or planned. It's still hard, because our house isn't completely unpacked, and we have a lot to do to get closets, the garage, and several rooms organized. We have front-burner and back-burner projects that have to wait for us to save for them.
But now, finally, more than two months after moving in, we're on the other side of the goal.
We did it.
We moved. We're location independent. We could, hypothetically, move somewhere different tomorrow. While we own a house, we could rent it out (and it's been rented before). We could go where the wind takes us.
We can travel when the mood strikes.
Somehow, the other side of this goal has felt a lot different than the other side of previous goals we've reached.
When we paid off our cars and our apartment in Chile, it was an incredible relief. We enjoy the higher cash flow each and every month. It felt good for a little while, and then it felt normal. Same thing when we reached a net worth goal in the past.
The other side of this goal, though, is life. It's a radical change from life in New Hampshire. It's the daily ins and outs, conversations and friendships, interactions and entertainment we have here.
Yes, I complained last week about my inability to relax. It's taken me a lot longer than I thought to bounce back from moving (and starting the Whole30 probably didn't help).
But let me tell you something about life on the other side of this goal. It is sweet. It is nice. It is maybe even better than I imagined it would be.
Yesterday, we decided to spend two full weeks of Christmas vacation at the beach. Yes, that's right. At the beach, where it will be warm. And we can play in the sand and the ocean and hang out with my family.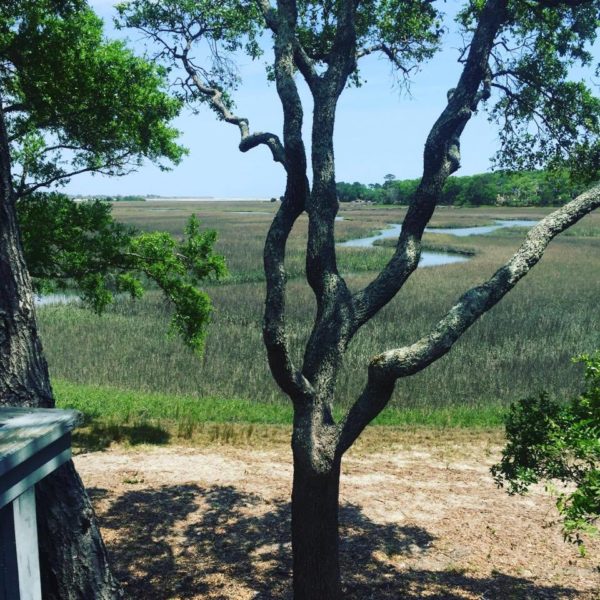 We're spending Thanksgiving there, too.
Each day, I wake up (early, as always) and take Lucy the dog out. I grab a cup of coffee and play with her as much as my sleep-muddled brain will allow. We go on a walk/run (sniff and stop all the way up the street, sprint home).
We get back to the house and fix breakfast for the boys, then Lucy and I walk them to their bus stops. I stop and chat with the neighbors, my friends. The kids pet Lucy, their unofficial bus stop mascot.
I get back home, take Mr. ThreeYear a coffee in his office, then do some writing. I stop at lunch and we eat together, then take a bike ride or a wun (ralk? Definitely not a walk and not a run, so some sort of combo). I do something that passes for cleaning the house or run errands or go visit my sister or watch TV or go to the dog-park with Lucy, then get the kids from the bus stop.
The boys haven't signed up for any activities yet, so they come home, do homework, and rest. We maybe take a bike ride after dinner.
(I'm pausing this post to go do a power walk with my next-door neighbor. Okay, more than an hour later, I'm back. Whew. Power walking 4 1/2 miles is not so easy).
This sounds super braggy, and I'm sorry for that. My life has its ups and downs, like any life.
But life on the other side of this goal is meaningful for reasons we didn't even realize we needed. Regular social interaction. Community. Connection. Time together. A slower pace. Less to do.
Part of the reason I want to stop and write this post is that life will continue on in its inevitable march forward. I will slowly forget how things were in New Hampshire. I will take things for granted here.
We have adopted a slower life. We have figured out the things that make us happy long-term and are doing those things (taking walks with puppies, getting exercise, having enough sunshine, having freaking margin in our lives).
If you're working towards a goal, and it feels too hard, and you're tempted to stop because it'll never happen anyway, let me encourage you: don't. You can change your life and it will be good.
It takes a bit of time and thinking to figure out the things that make you truly happy, that improve your life for the better, and it often takes self-discipline and trial and error to implement said changes.
But if you're thinking about location independence for your family, early retirement, or just a simpler life, there's probably a reason. You're probably having a hard time with the rat race that is modern day family life, the eternal quest for more, more, whether that be money, status, or activities to enrich your kids' life.
For us, more time together, and less structured activities to do, has allowed for more impromptu fun stuff–dinners with family, trivia games, walks on the trail. The kids seem a lot less stressed. I certainly am.
I'll keep reporting on our "new normal." In the meantime, happy Friday, and thanks for reading!