Mr. ThreeYear and I have some news to share. I've been waiting to tell you for awhile, but I wanted to wait until everything was finalized first.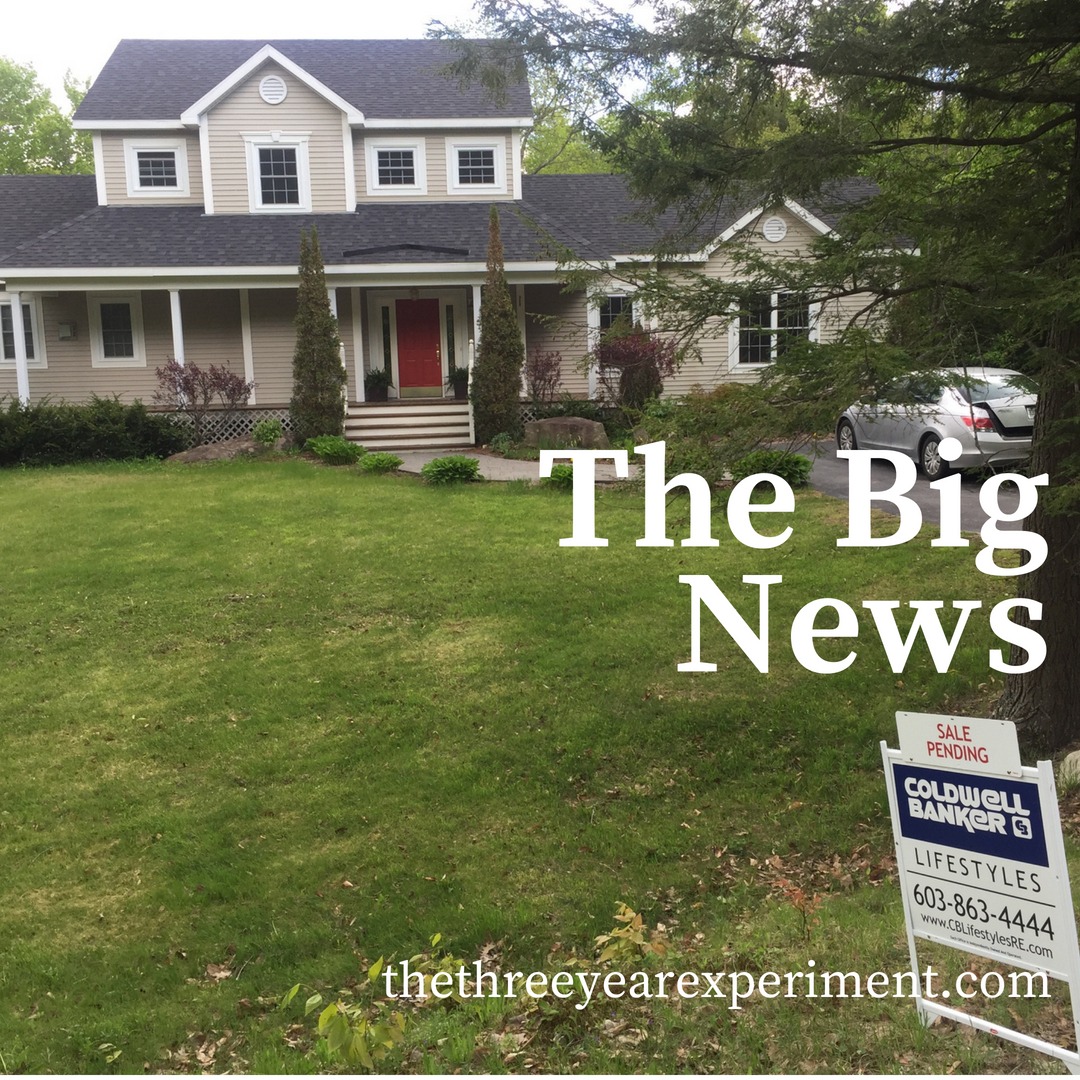 This summer, we're going to be location independent!
That's right, we're doing it a full year and a half earlier than our plan. Needless to say, we're pretty excited.
No, we haven't reached our goal of doubling our net worth (we'll keep working on that). And no, we aren't going to take off on an around-the-world trip (yet!). But we are going to be able to move wherever we'd like.
We've sold our house in New Hampshire. We're just waiting until the end of the month to close and move. I'll be sure to write about all the details of our house sale and move later this summer.
And, we've found a place to live in a small community in a lake town of North Carolina.
How Did This Happen?
We felt very good about our timeline of becoming location independent by the end of 2019, and were working hard to save up and make decisions about how we'd make our location independent lifestyle look (if you read earlier posts, you'll see we've changed our minds on that a lot over this past year and a half). But, this January, I had a fateful conversation.
A friend of mine had come over for a get-together. Last year, her mom got sick in her home country of Colombia, so she traveled back and forth as much as she could to be with her. Unfortunately, her mom got progressively worse and died. This winter had been especially hard, as my friend is grieving, and she struggles with depression in the winter.
We were talking about this, because I also struggle with depression in the winter. And she looked at me and said, "Then why do you live here?"
"Oh," I replied, "because of Mr. ThreeYear's job." (Of course I didn't call him Mr. ThreeYear. I'm just protecting his privacy and saving you from saying his hard-to-pronounce real name. Also we were speaking Spanish so this whole conversation is paraphrased).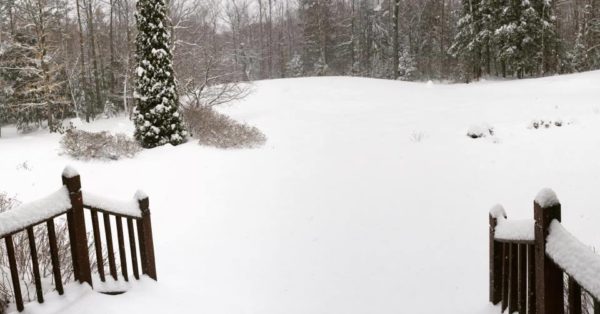 "Laurie," she said (I remember like yesterday, in the precious way she says my name in Spanish), "he could get a job anywhere. You need to move and be close to your family."
Do you know that feeling you get when someone tells you something with a bone-shaking conviction born from speaking absolute truth?
My friend stared at me intently. She'd lost her mother six months ago and had her priorities crystal clear. We kept talking and I gave her more reasons, and she of course politely said, "Oh that makes sense. I see why you're here," etc. But she couldn't take back the truth. It was already out there.
It was a similar moment to Mr. ThreeYear's and my conversation about what I wanted to do on my 37th birthday and I told him I wanted to travel back and forth between continents.
Both times, my heart recognized those words for what they were. The right path.
This entire school year, we had been recognizing our oldest son's need for a better support system. He struggles socially, and although he's bright and funny and kind, he has a hard time making friends. He's also finishing up fifth grade this year, and in most places, sixth grade will mark the beginning of middle school. He blossoms under the support and love he gets from his grandparents, aunts, uncles, and cousins. And we haven't been able to find the right kind of professional support that is available in larger metropolitan areas.
So, when I shared the conversation I had with Mr. ThreeYear, I started the wheels turning in his head. I only shared with him what our friend had said. I certainly didn't expect anything to change about our timeline. But Mr. ThreeYear decided to see if working remotely with his current company was a viable possibility. He negotiated for weeks with his boss, figured out ways to make it work, and finally, was given the green light.
Opportunity Costs
Every decision involves tradeoffs and this decision was no different. One of the hard decisions Mr. ThreeYear faced during our experiment was leaving his job. He loves his job. So when he got permission to work remotely, it was a dream come true.
But staying with his old company meant certain things for our location independence:
We needed to live in the US so Mr. ThreeYear could travel back and forth to New Hampshire.
We needed to live near a major airport, for said reason.
We needed to have a home base where Mr. ThreeYear could have an office and do video conferencing, etc.
As we'd been thinking about our location independence, we'd realized that our boys, especially Junior ThreeYear, do better with the structure of a regular school.  Public schools provide lots of resources (Occupational Therapy, Speech Therapy, classroom support, etc.). We also wanted to have access to the counseling and support we've been looking for.
Plus, living near family and having cousins grow up together is a pretty big deal.
The Lake Town
How do you decide where to live if you could live almost anywhere? That was our conundrum. We knew we wanted to live close to our family in the South, and great schools were a must. So that narrowed our options a bit. We also needed to live close to a major airport, so we knew we needed to pick a fairly large city.
But the truth is, after living for eight years in such a rural community, we didn't want to live in a large city. We weren't ready to be part of the suburbs either.
So we researched several smaller communities near bigger cities. Summerville and Daniel Island, both near Charleston, South Carolina, were contenders. Schools were good but prices were very high on Daniel Island, even to rent. Also, we were worried about the traffic in nearby Charleston, as the city is growing by leaps and bounds because of new industry there (a Boeing plant). Finally, we would be several hours away from family members–closer, but not super close.
We considered Atlanta and surrounding areas. We'd lived there before, but the traffic is killer (traffic is a big deal to us, apparently). And again, we'd be even farther away from family members.
Charlotte seemed to be a great pick. It's a smaller city, and has many compelling suburbs. Plus, my sister and her family live there and it's only two and a half hours from my parents' house.
We looked into suburbs there and identified Fort Mill, South Carolina, as a great option. Charlotte sits on the border between North and South Carolina, so several of its suburbs are in South Carolina, even though the city itself is in North Carolina. Fort Mill has great schools and people seem to love it there. However, it's definitely a big city suburb, not very bikeable or walkable, and again, the traffic is really bad.
My sister suggested several towns near her: Cornelius and Davidson, North Carolina. These two towns are located just north of the city, and are only a few minutes' drive from her house. The schools are very good, and there's not a lot of traffic in either city.
We went to visit and fell in love with Davidson. It's a small town (just over 12,000 residents), a college town, and is known for being walkable and bikeable. It's located on Lake Norman, the largest manmade lake in North Carolina. It has a Saturday Farmer's Market where the whole town seems to come out and hang out in the middle of town.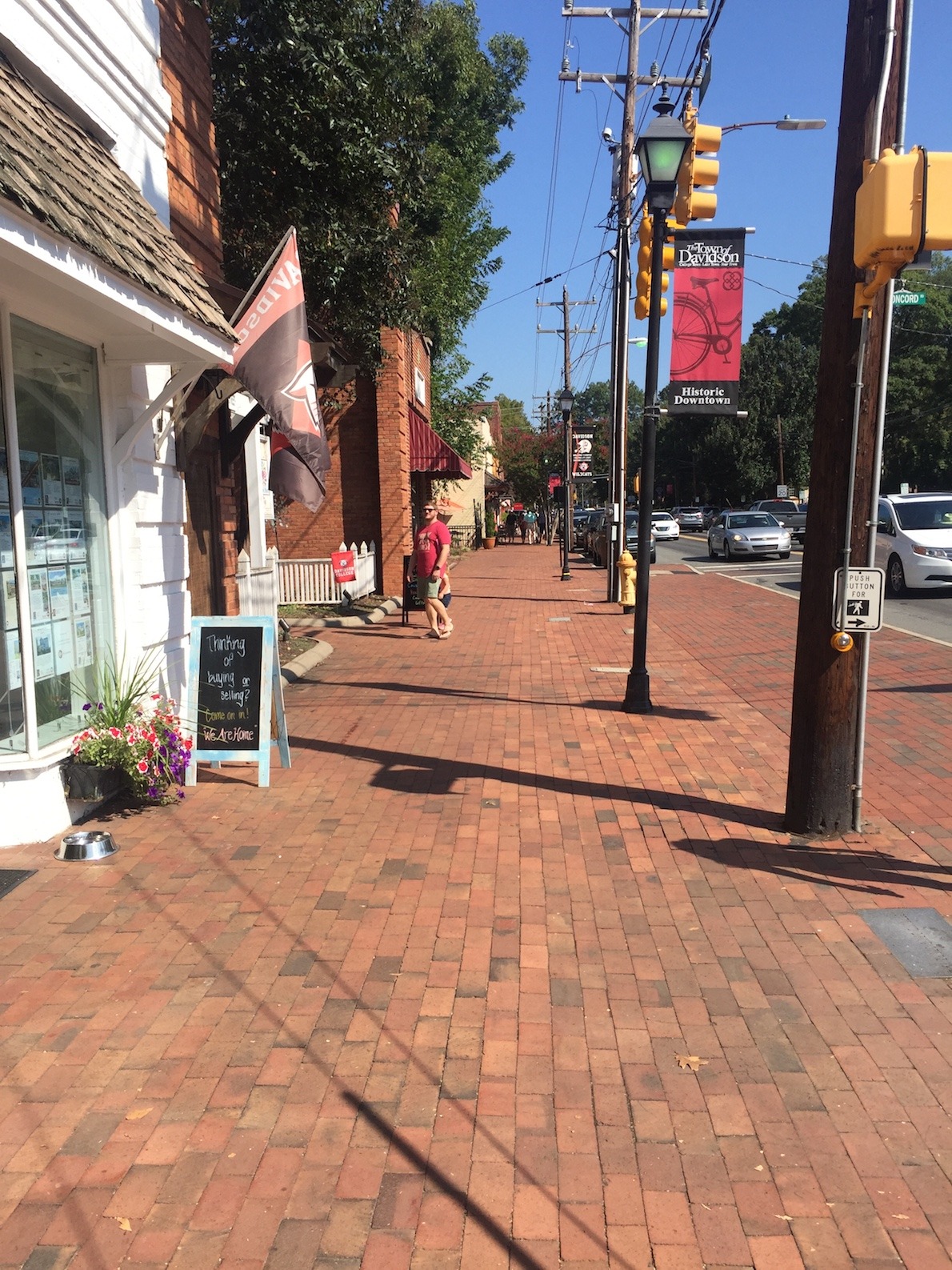 Also, the schools are incredible. The middle school, where Junior ThreeYear would be attending, is large, has lots of resources, and is very well ranked. The high school is the 925th best high school in the country, according to US News and World Reports (for comparison, I looked up our local hot shot high school in nearby Hanover, New Hampshire, and it ranked 2031). There are also several charter school options we could enter the lottery for (like Lake Norman Charter, ranked 163 nationally).
The town is in North Carolina, which would mean we'd be residents of NC when the boys pick colleges. And guess which state school is one of the best values in the country? That's right, UNC Chapel Hill, an incredibly well-ranked college (2017 costs were $18,609 and it was ranked fifth best public university).
The town is 30 minutes from the airport and only 15 minutes from my sister and brother-in-law (and niece).
So what's the downside? I've already mentioned that all our choices have come with trade offs. If Davidson is such a great town, why doesn't everyone live there? You guessed it, the cost. It's very expensive to live there. The cost is higher to live in the center of town, where you can walk and bike everywhere. You can still live about 10 minutes away from town and get some more affordable house deals, and there are apartments and condos, but single family homes close to town are very pricey. But we decided that it was worth it for us to pay more for a smaller house and have all the other benefits we were looking for.
Structure and Travel
One of the reasons we decided to pick one community for our location independent base was because we were able to satisfy so many of our values that way. We could be close to our US family, travel more and for longer amounts of time, and continue to pursue financial independence, which is ultimately our goal. Plus, we'll get to be a part of a community, which is something we believe in.
We'll use our summers for extended travel. Because we'll be living right next to our US family, the boys and I can spend most of the summer in Santiago with our family there. And we'll be able to spend long stretches at our family beach house as well. We're still figuring out how much travel we'll be able to take and when, but it will definitely be easier since we won't need to use our vacation time to see our US family.
The Future
So what now? We've reached our goal of being able to live wherever we want. We'll be close to my family, and have way more flexibility to spend long stretches in Chile near Mr. ThreeYear's family.
What in the world will I possibly blog about now? Turns out, I absolutely love to blog, and I've loved connecting with the readers who actually follow our up-and-down journey. So I'll keep writing about working towards FI, travel, and how you can save money and invest even if you're not a super frugal person or able to save 50% of your income. Because I feel like we need to hear more stories from average-Joes who've made tons of mistakes but still have some financial gain to show for it.
Plus, I think it will be pretty fun to see how the reality of location independence lives up to the vision in our heads, and also how FI will change things even more.
I'll also be talking about three year experiments in general–how we can use them to help us prioritize and do things we never thought were possible.
I hope you'll join me for the ride.