Mr. ThreeYear and I have some news to share. I've been waiting to tell you for awhile, but I wanted to wait until everything was finalized first.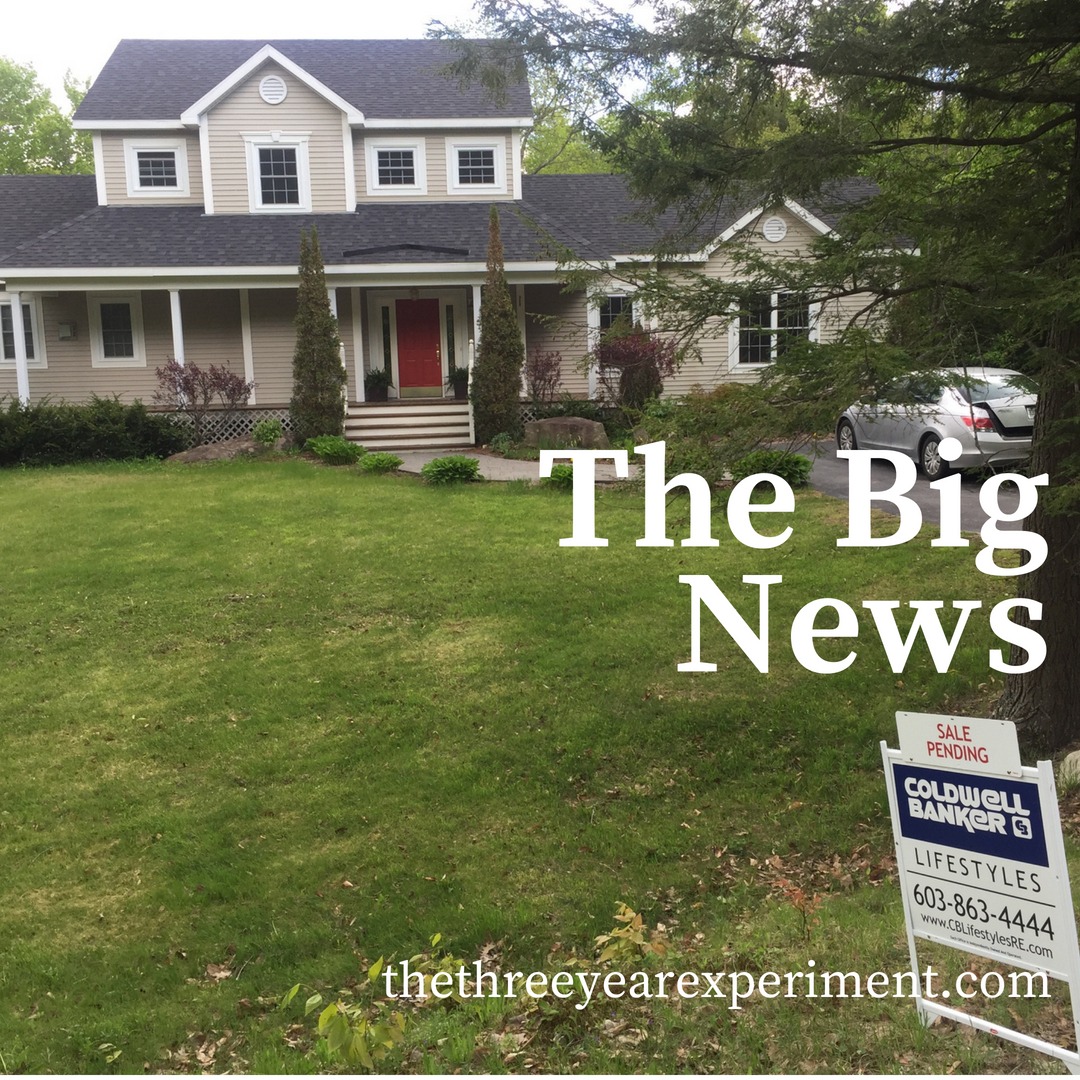 This summer, we're going to be location independent!
That's right, we're doing it a full year and a half earlier than our plan. Needless to say, we're pretty excited.
No, we haven't reached our goal of doubling our net worth (we'll keep working on that). And no, we aren't going to take off on an around-the-world trip (yet!). But we are going to be able to move wherever we'd like.
We've sold our house in New Hampshire. We're just waiting until the end of the month to close and move. I'll be sure to write about all the details of our house sale and move later this summer.
And, we've found a place to live in a small community in a lake town of North Carolina.
How Did This Happen?
We felt very good about our timeline of becoming location independent by the end of 2019, and were working hard to save up and make decisions about how we'd make our location independent lifestyle look (if you read earlier posts, you'll see we've changed our minds on that a lot over this past year and a half). But, this January, I had a fateful conversation. Continue reading "The Big News"