June is here and with it, summer weather and summer eating! We love the beginning of fresh fruits and vegetables and the lighter meals we tend to eat during the summer months. There's no air conditioning in most places in New Hampshire, our house included, so keeping our house cool is important. That means limited time using the stove and oven.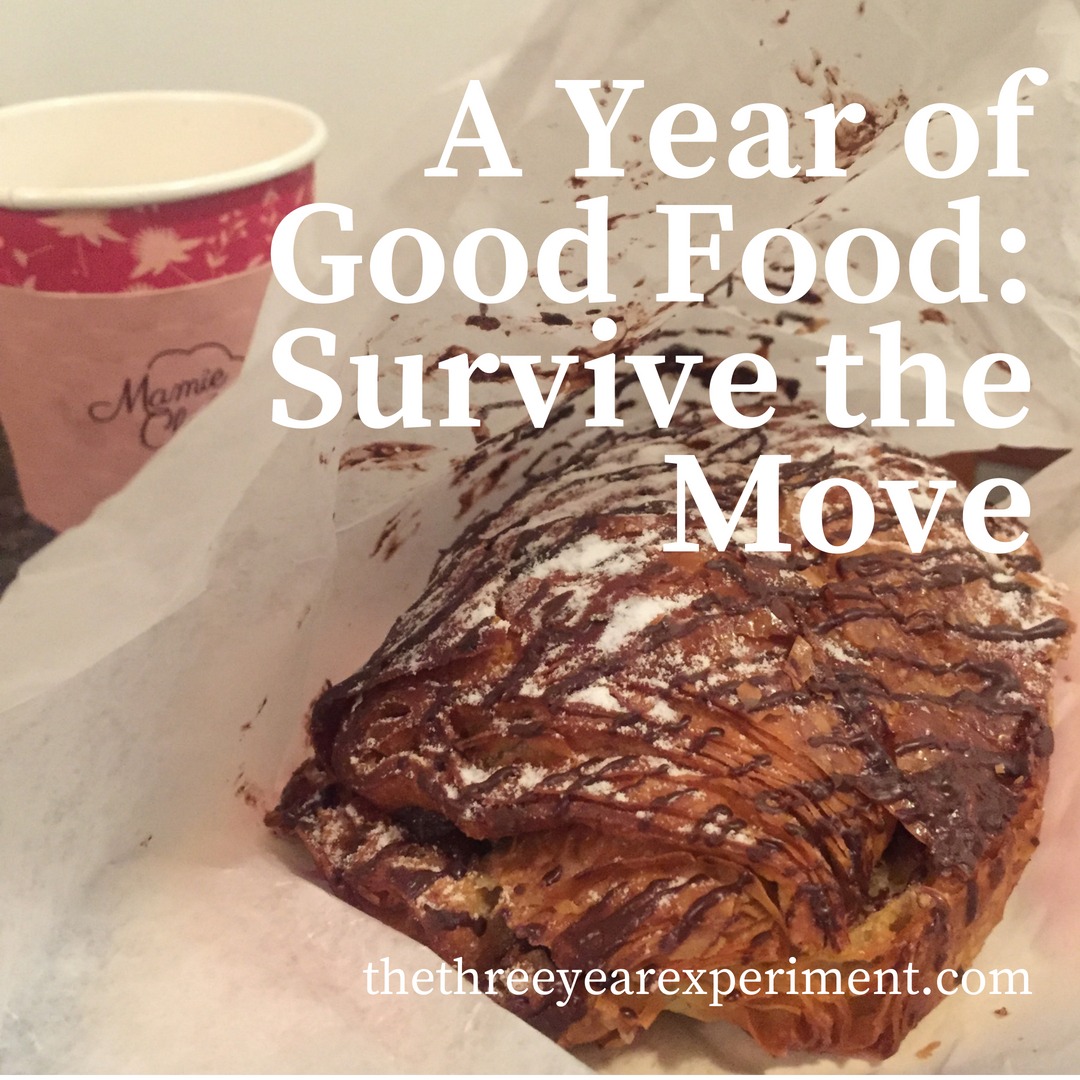 This year, our family is challenging ourselves to spend less on food so we can save and travel more. Last year, I adopted one habit a month that would translate into better money moves for our family. You can read all about our A Year of Good Habits here.
That experiment worked so well that we tried a new one this year. In 2018, we are challenging ourselves to do better at our food spending. Last year our family spent over $12,000 in groceries, or $966 per month.
This year, our goal is to spend 20% less on groceries. That may not sound like a lot, but it's almost $200 per month in food savings. The extra $200 per month is going into a travel savings fund, so we can see the results of our hard work in spending less on food.
We could have adopted a radical goal to keep our spending under $500 or something like that. But we know better. We thought it made much more sense to consistently hit our modest target, month after month, for an entire year, to show ourselves we could do it, than to maybe hit the $500 goal once or twice and then face plant with more $1000+ grocery bills.
And if we consistently hit sub-$772 spending, then perhaps we'll challenge ourselves next year to shave off more.
Each month, we're trying out a new way to save money at the grocery store. Last month, we focused on shopping the perimeter of the store only. It meant we ate healthier. You may have read the news that we're moving at the end of the month. That's right; our dream of location independence is coming true.
May
Because of the move, there was zero planning for May's food shopping. We went to the store when we could, didn't use lists, didn't meal plan, and generally just pieced our meals together as best we could. Despite the chaos, I'm happy to report that we spent $775.95 in May. Yes, I know that figure goes over our budget, but it only goes over $3.95, and believe me, we were spending left and right with no plan. Our house was on the market and we sold it this month. Plus, we had one visitor during the month of May and took two quick weekend trips, meaning our routine was even further skewed. So the fact that we were able to keep the spending down even while not really thinking about it makes me feel like we're changing our underlying spending habits around groceries.
Further Reading on Our Spending and Saving: 
The Details
Total Budgeted For may: $772.00 US
Total Spent for may: $775.95 US
I've heard that moving is as stressful as getting a divorce or having a baby. While that might be a stretch, this month I've definitely let a lot of things go so I could focus what little mental energy I had on the important stuff: keeping the house spotless (all those house showings!). Seriously: packing lunches for the kids? Gone. School lunches every day for the past few weeks. Fast days? Eliminated after I left the stove on in my house for two hours while fasting. Dieting is obviously a safety hazard right now. Meal planning? Riiigghht. That was down there with weeding. Which I don't have to do anymore because someone else will have that problem to deal with when they take over these massive gardens.
Our goal for the month was to shop the perimeter of the store. We definitely stuck to that as our shopping trips tended to be in and out with no list. It helped us eat relatively healthy although I had to make a canned goods run near the end of the month so we could get some beans and canned tomatoes.
Weekly Expenditures:
Week 1: $130.40, Hannaford, Co-Op
This week, my friend came up from South Carolina to visit, so I actually cooked while she was here. I also made the prettiest cheese plate I've ever put together, thanks to Pinterest.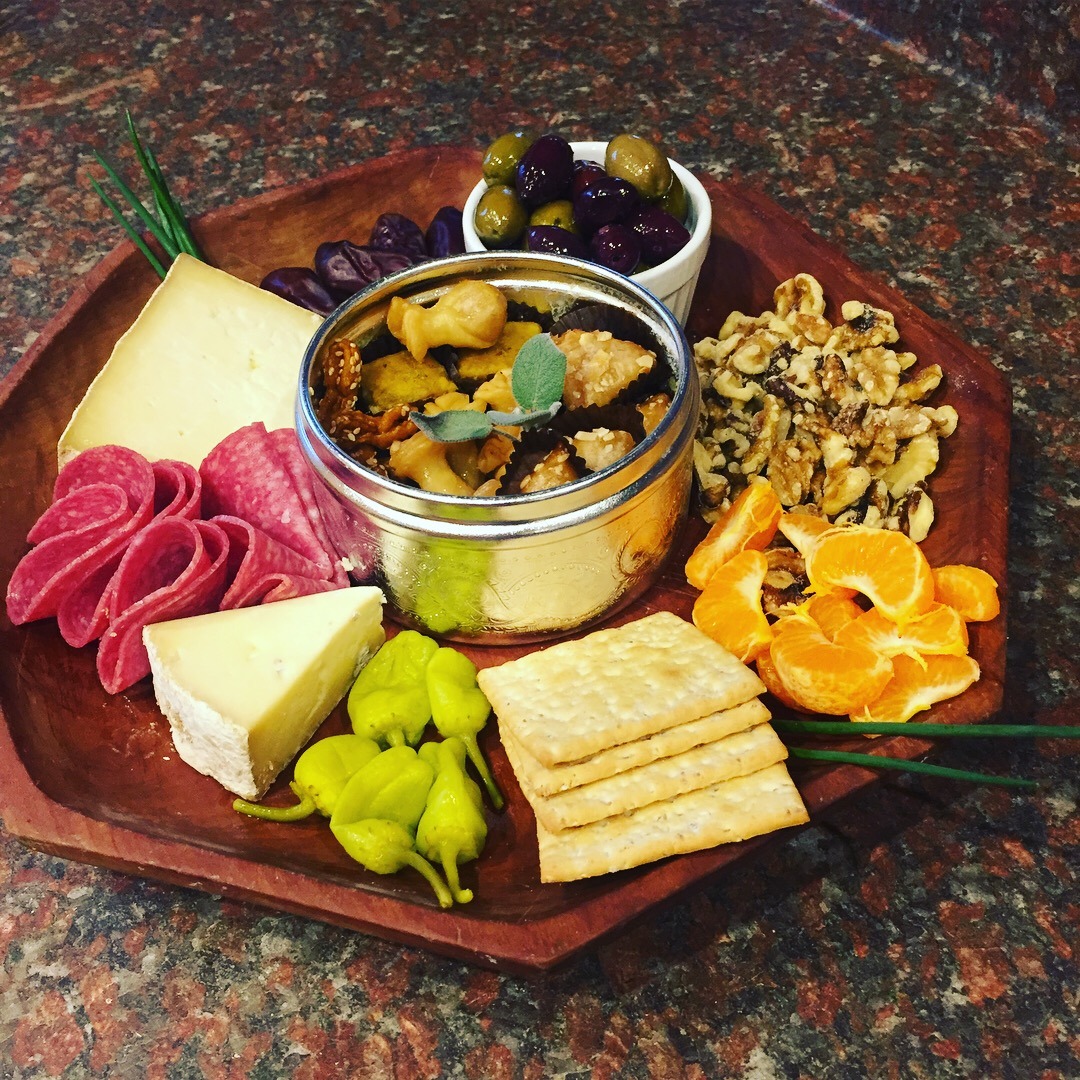 Side trips: $16.46
I went to our local grocery store (average inflation, 150%) so many times this month. I am really excited that I'll be five minutes from an actual grocery store in the future should I need something quickly.
Week 2: $157, Co-Op
I took carpool for track practice this week and made the mistake of going to the Co-Op for all my groceries. They lasted me like 3 days and I spent more than usual.
Side Trips: $20.84 to the local grocery. 
Because no food.
Week 3: $186.76, Hannaford (twice) and the Liquor Store
I went to Hannaford twice because we had dinner guests and I needed more supplies. Mr. ThreeYear stocked up on more G&T (because moving's stressful).
Side trips: $38.19, all to the local grocery (4 times)
I think the one picture I took this month is of some naan I made when friends came over to eat:
Week 4: $77.45, Co-Op and Hannaford
Mr. ThreeYear started bringing home cabbage and fresh bread. The Co-Op is right by his office. (Cabbage? I know. He loves it).
Side trips: $17.19, local grocery (twice)
This is also the week we took a short trip to Montreal. We ate plenty of delicious food there that fell outside of the normal food budget (but we did pack snacks for the drive!).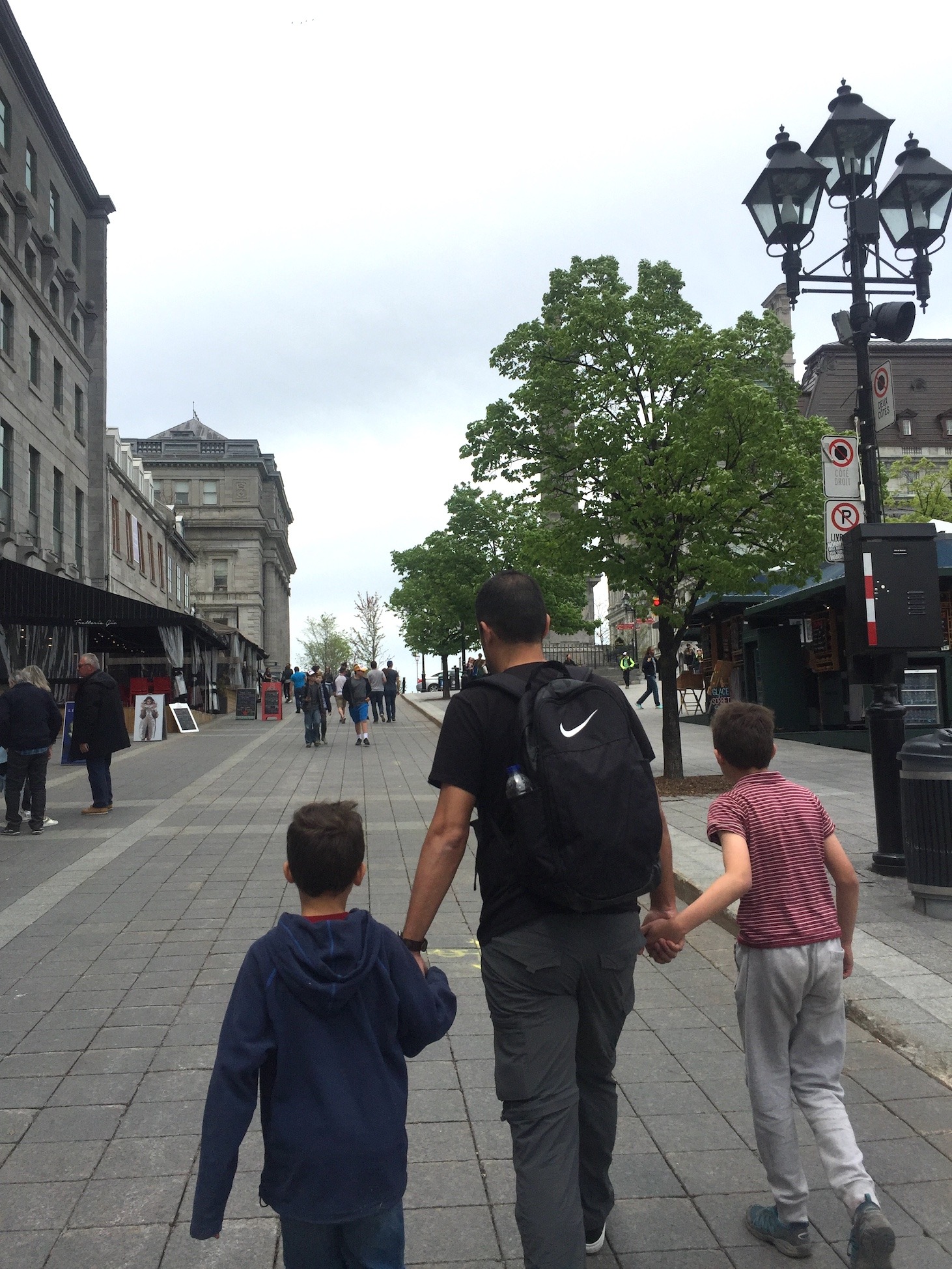 Week 5: $131.75, Harris Teeter and Market Basket
This is when we were in North Carolina looking for houses, so I bought groceries at my sister's house and then we bought groceries on the way back home as well.
What I Learned
We spent a lot less at our weekly grocery trips, because we've been trying to eat the food we have at home. However, that means we run out to our local grocery store when we want more snack food or something yummy, because the fridge and cupboards are pretty empty. So I think I need to buy more snack food, especially given that we're not really making a lot of meals and we're being much more casual eaters right now, with all the uproar with our routine and the change in seasons too.
June's Focus
This month, we are moving out of our house and road tripping down to North Carolina to move into our new house. My goal is to survive the month. We're going to try and eat as much of the food in our freezer and pantry as we can, but we're keeping our expectations low. I'm going to try and do better about meal planning and lists, now that I have some more mental energy back after we know when we're moving and where we're headed, but I also know that we've got so much to do this month that I'll really be in survival mode.
Happy June! Hope you're having a great month so far.