It's time for another net worth update! Are you in the midst of winter, or is it warm and deliciously summery where you live? The ThreeYears are smack dab in the middle of the coldest and snowiest parts of winter, but we made it through January and we're raring to go for February (Little ThreeYear can hardly wait for Valentine's Day and all that chocolate he thinks he'll get from his classmates!).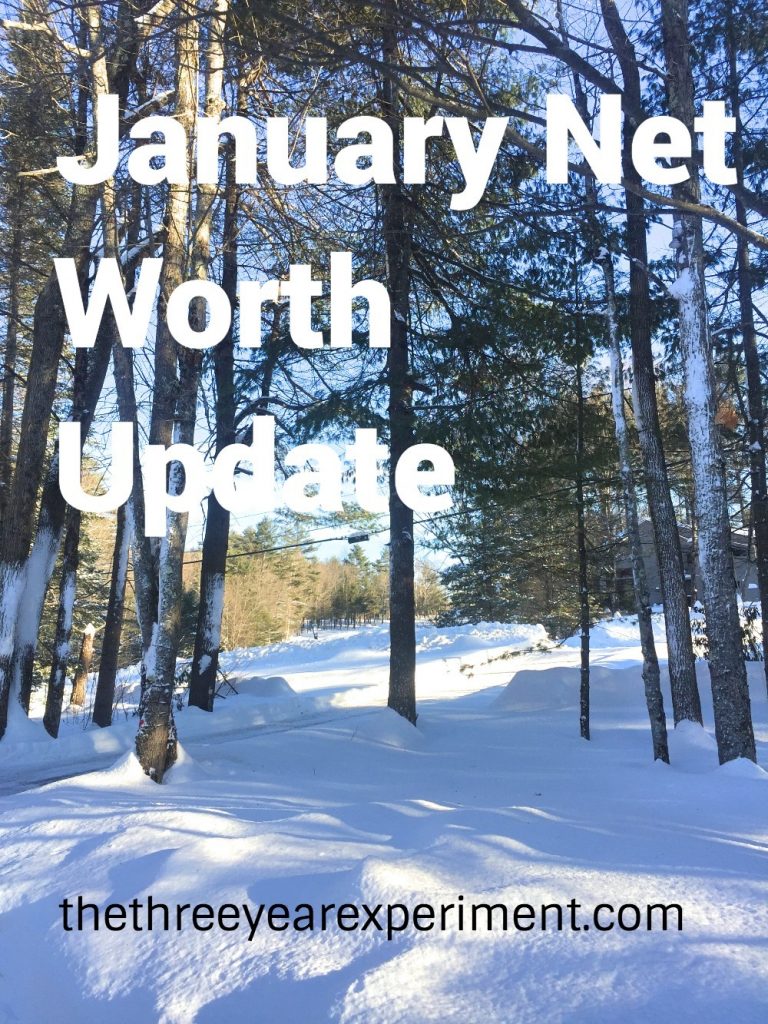 This is the first report from 2018, and boy is it a good one. Subsequent reports may not be as juicy, given that the stock market may have more "small or significant corrections" coming up, so I'm focusing on January while I can!
If you're just joining, our family of four is on a three-year journey to double our net worth and become location independent. Each month, I record our progress on our net worth and our spending (gulp!). Last year, we increased our net worth by 32% over the year before! This year, we're trying to increase it by more than 65%! from where we started in December 2016. Given the wild ride the market's likely to take us on this year, I'm not sure it's doable. But we're going to try!
We started the month of January off in warm Santiago. We took a three week trip to visit my in-laws, and had an amazing time.
I was very excited to see how our spending would look in January as compared to spending in 2017, given we have now eliminated the mortgage in Chile and our car payment. We're also working to keep our food spending lower than last year.