Life loves to mess up your best-laid plans, doesn't it? At the ThreeYear house, we've been dealing with some curveballs that have been thrown our way lately. I can't really go into details, because I don't yet know how they'll all shake out, but I can say that Mr. ThreeYear and I are currently feeling all the feelings.
How do you keep moving on, working towards your goals, putting one foot in front of the other, when things feel unsettled and unsure?
People have lots of good, well-intentioned advice like, "Just don't think about it." "Count your blessings." "A year from now this will all be a distant memory."
This is all terrible advice because it doesn't work: don't think about a tropical beach with sandy white beaches. How well did that work for you?
When you're unsettled, when you're reminded that life is all about continual changes and things happening that you'd never expect, it's hard to focus. You start imagining fifty different scenarios for how a particular situation could resolve itself. You have no clarity. You're in limbo.
Limbo is a hell of a place to be. It pretty much sucks.
Several years ago, I went out and shopped to deal with my feelings. Or drank a bunch of wine. Or ate a bunch of cookies.
Now, I just eat a bunch of cookies. 🙂 I repeat to myself, "This, too, shall pass" and eat lots and lots of sweets. Or potato chips. I also know that going on a run or two, preferably with friends, is a really good idea.
It's not a perfect response to a difficult situation, but it's better than it used to be. I'm also more aware, as I age, that I'm going through a difficult time but that I will come out of it. It will end. I'm also more aware that these are the times of the most growth. In my better moments, I tell myself, "I have an opportunity to deal with this uncertain situation in a more mature and better way than I have in the past."
Here are some things I'm learning from this new curveball period. I'm writing them down before I forget so that I can come back and read these words and remind myself of what I used to know when I was having a moment of clarity:
The Years Pass Quickly
One of the reasons we embarked upon our three year experiment is because the years pass quickly, and we realized our little boys were growing up. We only have eight more precious years at home with our oldest before he goes off to college.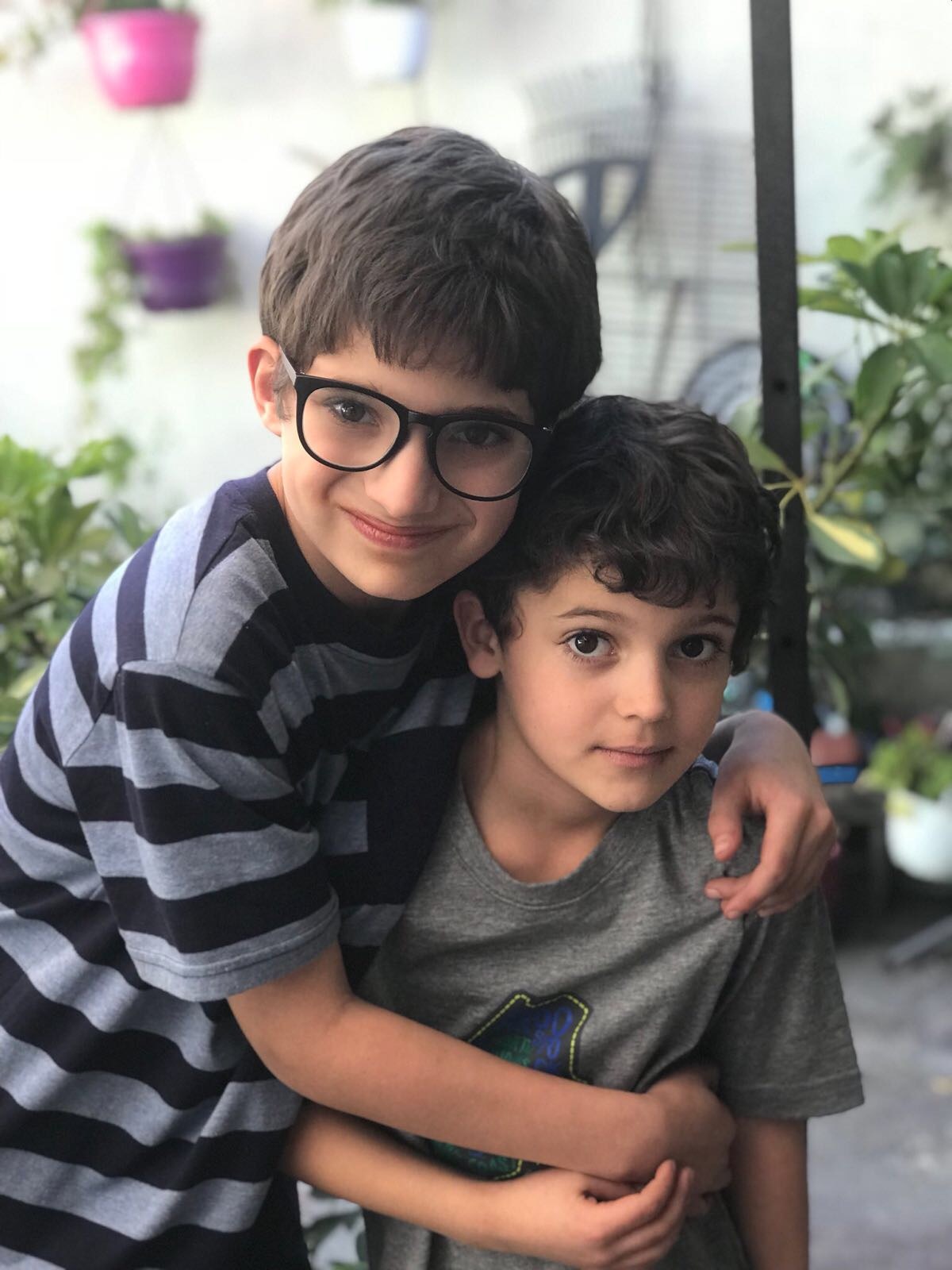 On a more positive note, the eight years we've lived here in New Hampshire have also passed quickly, and the number of winters we have left to endure is short. Good things pass quickly, but so do bad things.
It's one of the reasons I'm such a fan of habits. Sometimes, days pass in a blur, and the better our habits are, the more we can automize our lives in a good way, even in the midst of our whirlwind days. We can pay off debt, save and invest without thinking about it.
The Learning Is Hard
I'm firmly convinced we have been put on this earth to learn and grow wisdom. Our lives aren't just about living in happy bliss; they're about stretching as people, going through difficult situations, expanding our horizons. The real, true growth we experience that makes us better and stronger comes from being deeply rooted inside of a difficult situation, experiencing it fully, doing our best to manage it, even if we fail a lot.
When we moved to New Hampshire, I was seven months pregnant. It was 2010, and we were smack dab in the worst housing market Atlanta had seen in 100 years. Houses that had been on the market for 18 months in my neighborhood hadn't sold. Mr. ThreeYear desperately wanted to take the job offer he'd received in New Hampshire because they had a no-layoff policy, and the two layoffs he'd experienced in one year in 2008 had left him gutted. He'd been looking for a good, solid company for years and he finally found a great match.
Unfortunately, that meant we had to sell our house at the bottom of the market and move when I was extremely pregnant with our second child. It also meant Mr. ThreeYear had to move to New Hampshire before me to start working. I was left in Atlanta to have the whole house painted, stage it, pack it up, and take care of my two-and-a-half year old.
The situation resolved itself quickly, thankfully.The painting got finished. Mr. ThreeYear and I were only apart for a total of five weeks. We still remember the hug Little ThreeYear gave him at the airport–he hugged him like he thought he'd lost his dad forever. Our house received multiple offers and sold in a few months because we priced to sell. Yes, we lost money, but we didn't keep bleeding a mortgage payment for years because we were too stubborn to sell at market price. We found a rental in New Hampshire and were able to move in before I went into labor. A thousand difficult and growth-inducing details moments happened along the way.
Eventually, things returned to a more relaxed rhythm, and we were able to relax into our new house and our new town.
The learning periods are hard but they're usually temporary. They bring personal growth, wisdom, and tolerance for others who are going through rough patches of their own.
You Cannot Predict the Future
This is a good reminder that life provides us regularly. We think we can predict the future, mainly because we look back at our paths and create a story in our heads of how we got to the point where we are now.
But many events in our lives are totally random, and we never could have predicted them.
Move to New Hampshire? I didn't even know where the state was before we moved there ("Next to Vermont, I think, but I don't know which is which"). Marry a Chilean? ("No way I would ever even date one of those machismo Latinos."). Have two boys? ("I bet I'll have three girls. I even have names picked out!").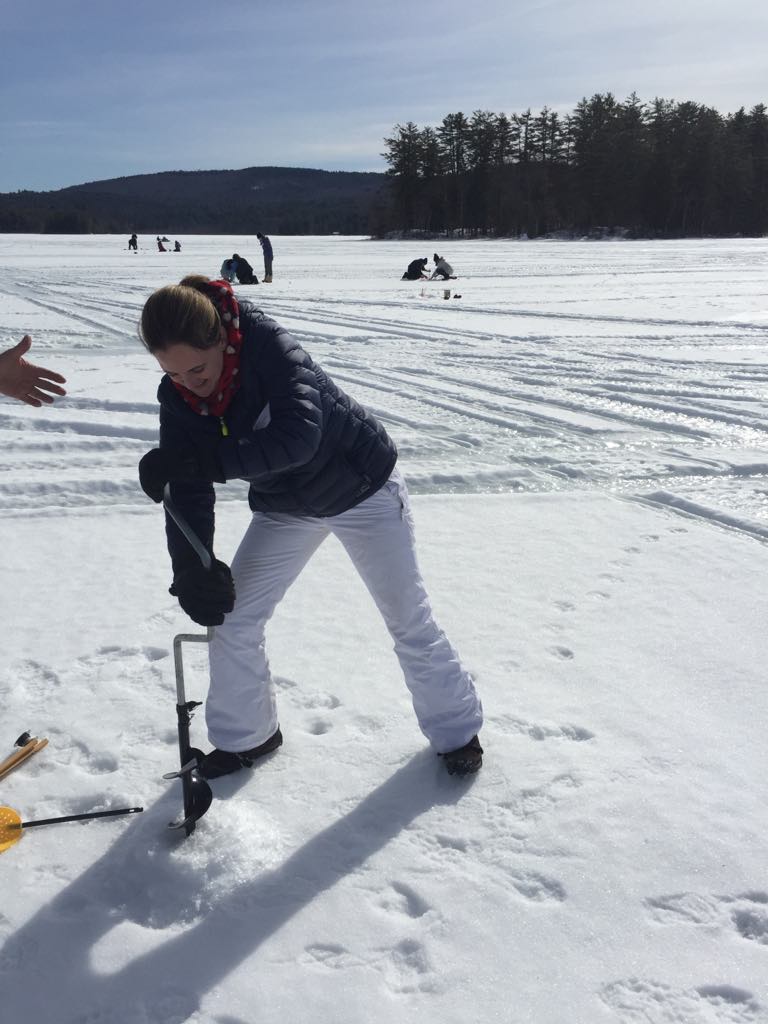 I mean, think about what's been happening lately that you probably never predicted or imagined. Would you really have thought, if you were thinking about such things fifteen years ago, that we'd all have hand-held computers that did everything we wanted that were also our phones? I sure didn't see that one coming (watches, maybe). Social media? The rise of populism? That a communist China would become a world power? I bet fifty years ago no one could have dreamed up Singapore and Dubai as they exist today.
And who knows what the future will hold for the larger world? Maybe the seas will rise, creating widespread anarchy, and we'll all have to duke it out Walking Dead style. Maybe we'll start a colony on Mars. Maybe we'll achieve world peace. Maybe someone will create workable flying cars and we eliminate commuter jets.
But Some Things Are Smart No Matter What
We don't know what our futures will look like. We don't know what tomorrow will hold, for our personal lives or for the world at large. But the more curveballs life throws my way, the more I'm convinced that the financial independence path we're on is the best shot we've got at managing all that uncertainty. Not only are we learning to live on less, which is a very good life skill in general, but with each dollar we save and invest, we're buying ourselves more freedom of choice for the future.
We have a lot more choices when we're not tied to a place because of the income it provides.
We have a lot more freedom when we need less to live on.
We worry a lot less when we've built up our life skills to the point where we know we could earn money doing a host of different jobs.
We'll have updates for you patient readers when we can. In the meantime, we're hanging out in limbo land.
How about you? Have you been managing any kinds of crazy curveballs in your own life lately?