Hi! I'm back with another net worth update.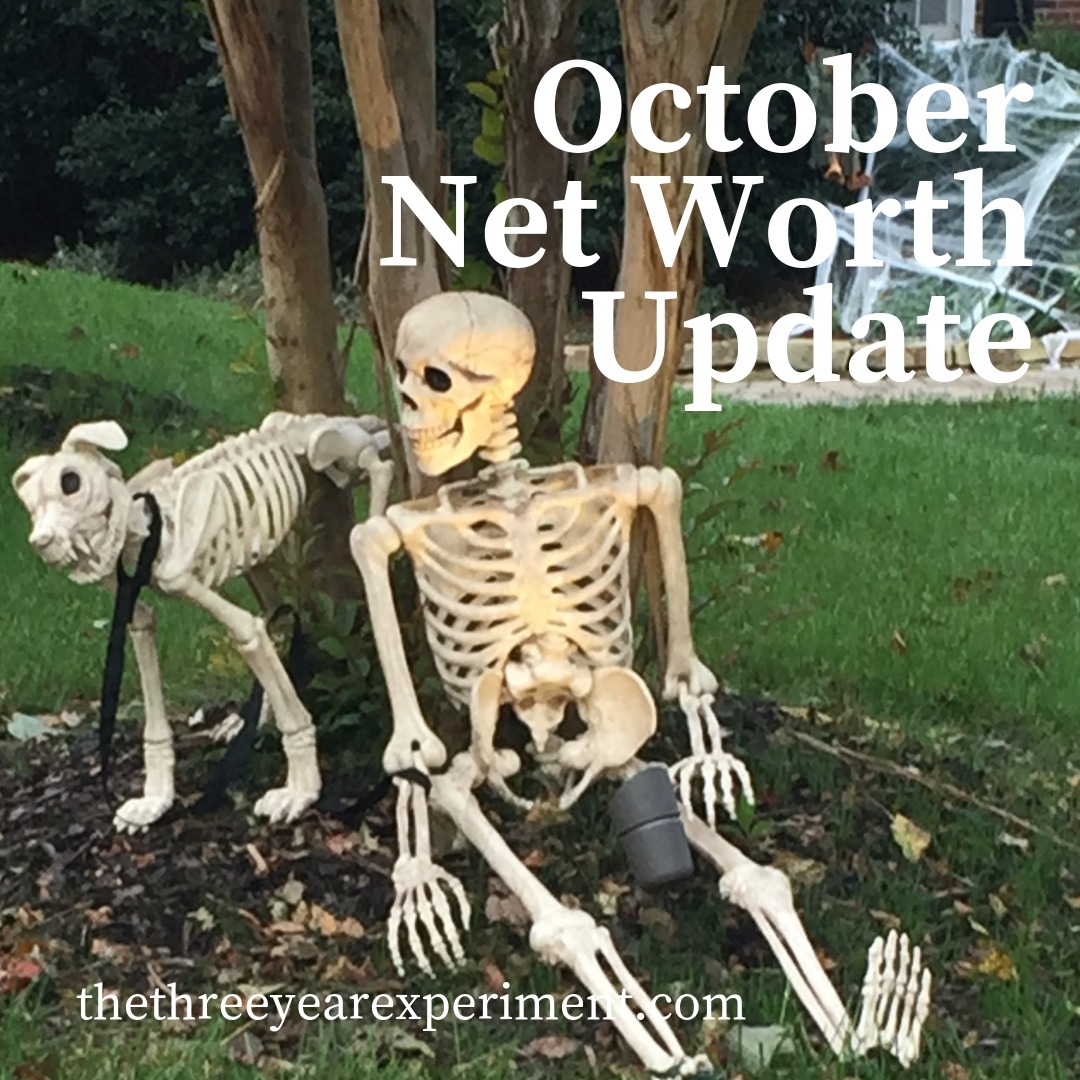 October was a fun, warm, leave-changing, slow fall month for us. I say "slow fall" because in New Hampshire, the leaves started changing colors around August 1st (every year!) and then from mid-September to the first week of October, went into riotous "bloom" until a heavy rain would take them out and all the leaves would be bare. Fall was brief.
In North Carolina, fall has slowly moseyed its way in, the leaves have taken their time changing color, getting darker and darker over weeks, not days, and are also taking their time dropping to the ground, as the temperatures shift between 40s and 50s to 60s and occasionally, 70s (F).
I know I talk about the weather a lot. But when you spent the last eight years as a Southerner in exile in bleak New England, you get at least a year to geek out about the amazing warm weather in the South.
If you're just joining, our family of four is on a three-year journey to double our net worth and become location independent. Since we've achieved the latter goal, we'll be primarily focused on the former in each of these reports going forward. Each month, I record our progress on our net worth and our spending. Last year, we increased our net worth by 32% over the year before. This year, we're trying to increase it by more than 65% from where we started in December 2016. It's looking more and more like we're going to miss that by a wide margin. But since we know we don't always reach our goals, especially our BHAGs, we'll just keep working 'til we hit it! Continue reading "October Net Worth Update"