So far, summer 2019 has arrived fast and furious, and hasn't felt like summer at all. But today, for the first time in 2 weeks, we don't have friends or family visiting, Mr. ThreeYear and I are back from his work conference, and it looks like we can finally *start* our summer. 
I've updated this post from a couple of years ago to reflect what we've kept the same and what we've changed to keep summer running smoothly, without spending a fortune. Hope it helps you to enjoy your summer and family a little more!
Summer looks and feels a little different for most of us, but for those of us with kids, there are some big logistical challenges to overcome. My friend who has works full time starts planning her kids' camp schedule in February. Another friend who works part time has her husband work remotely on days she goes into the office. I'm home with my kids all summer since I'm a teacher, but I definitely need a plan for fun and sanity.
Read on for how I've finally figured out, after many summers, how to include both, without spending a fortune.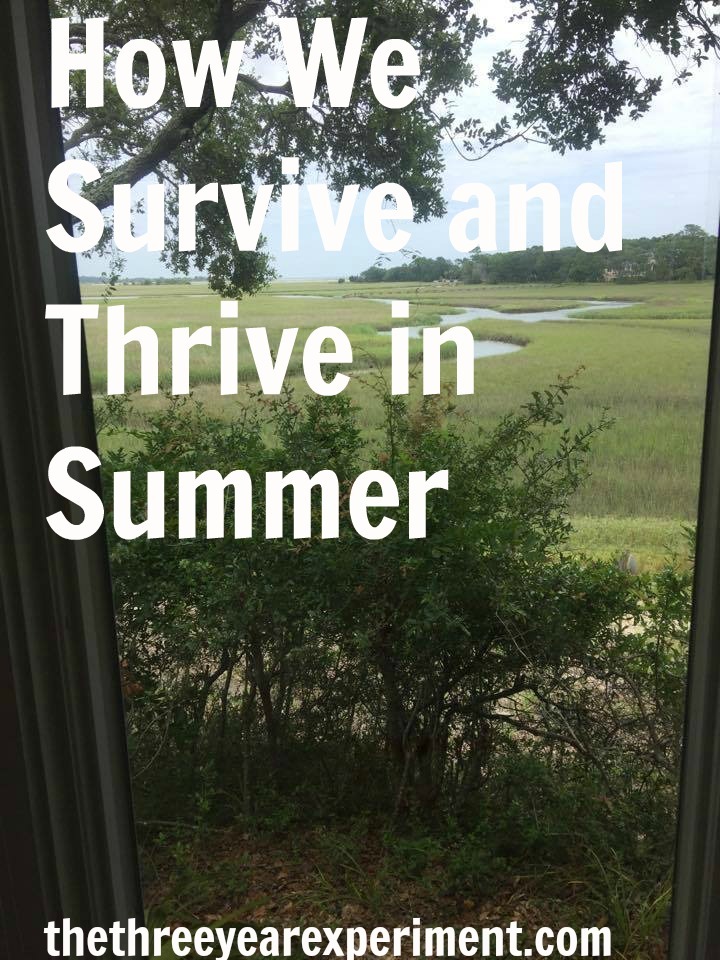 In 2015, after seven and a half years as a stay-at-home mom, then two years as a part-time marketing manager, I did an abrupt career change and became a part-time ESOL (English to Speakers of Other Languages) teacher at my kids' elementary school. It's been such a wonderful way to make a difference, earn money, and see my kids every day. Since we've moved to North Carolina, I've become a full-time Spanish teacher.
The best part of being a teacher, full- or part-time, is that when summer finally arrives, the boys and I are off! We are free to enjoy the summer, go to the beach, and have playdates.
Even though we look forward to summer all year, I've learned over the years that ten weeks of expansive free time makes mama and boys less-than-happy. Continue reading "How We Survive and Thrive in Summer"