Inspired by Tanja Hester's post of her first year of retirement adventures, I thought I'd create a similar post of the ThreeYears' 2018. After all, it was a big year for our family. We became location independent, we bought a new house, we went on several big trips, and the kids started new schools. As I was putting the post together, I realized that we had a lot of pictures! So I decided to break our year up into our pre- and post-location independence, which happens to fall right in the middle of the year (so handy!).
Here are the ThreeYears' adventures from January to June of last year.
January
We started off 2018 in Chile, in the last week of our three-week long trip to visit Mr. ThreeYear's family in Santiago. We also took a side trip to northern Chile, to the San Pedro de Atacama desert. That trip took place in the final days of December, so I won't include pictures here, but read all about it in this post.
We bought lots of fresh fruits and veggies (because it was summer in Chile!) at the feria, the local market two blocks from our apartment.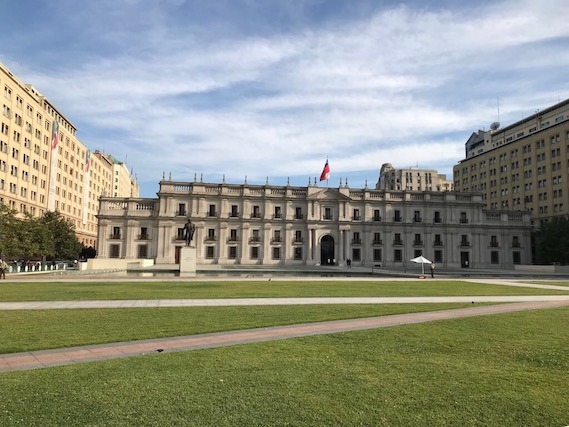 We visited La Moneda, Chile's presidential palace in downtown Santiago.
While in downtown Santiago, we took advantage and visited an amazing lunch spot known for fabulous Chilean favorites, like this one: carne arvejado con papas fritas. I still remember how good it was!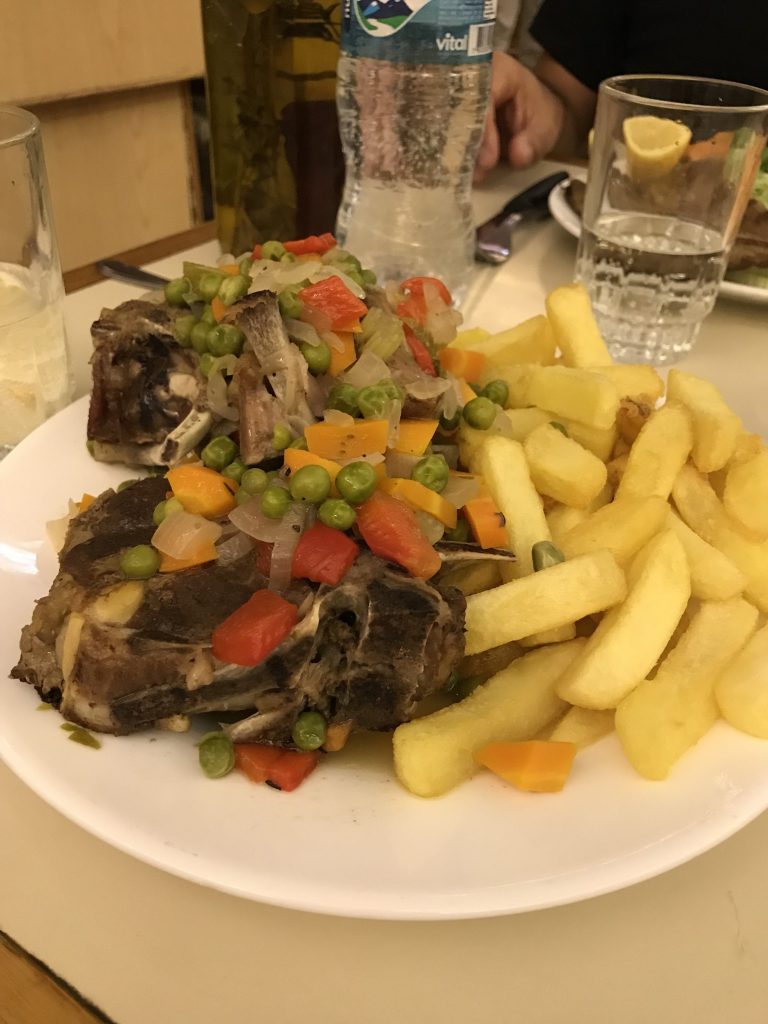 We returned to New Hampshire in early January to arctic temperatures. We had to dig our car out of a pile of snow and ice at the airport wearing only thin cotton gloves (it's hard to remember how cold it gets in New Hampshire when you're in Santiago in the middle of summer).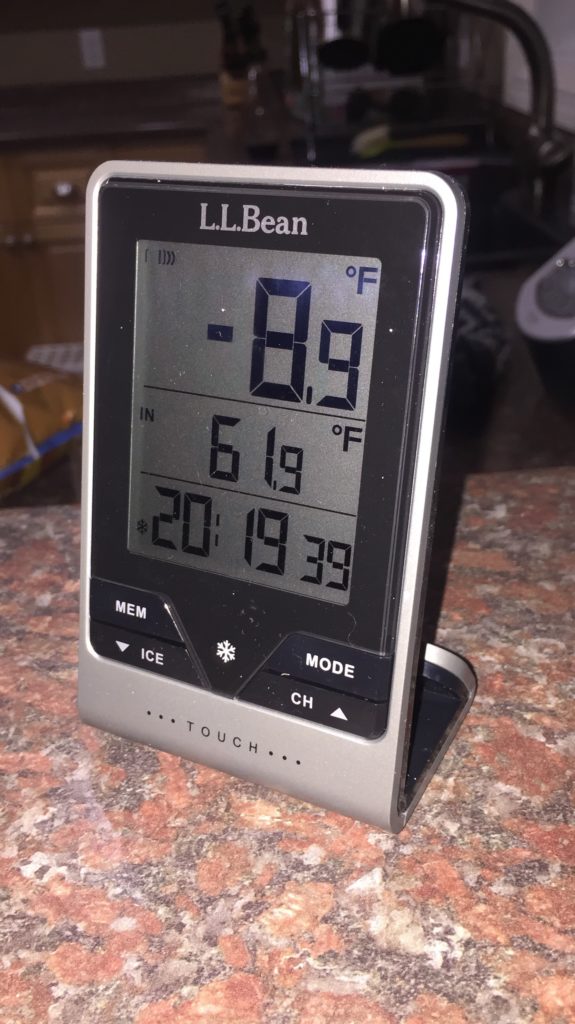 Now that I live in North Carolina, it's hard to remember that we had temperatures this cold. But they are fairly common in New Hampshire in January.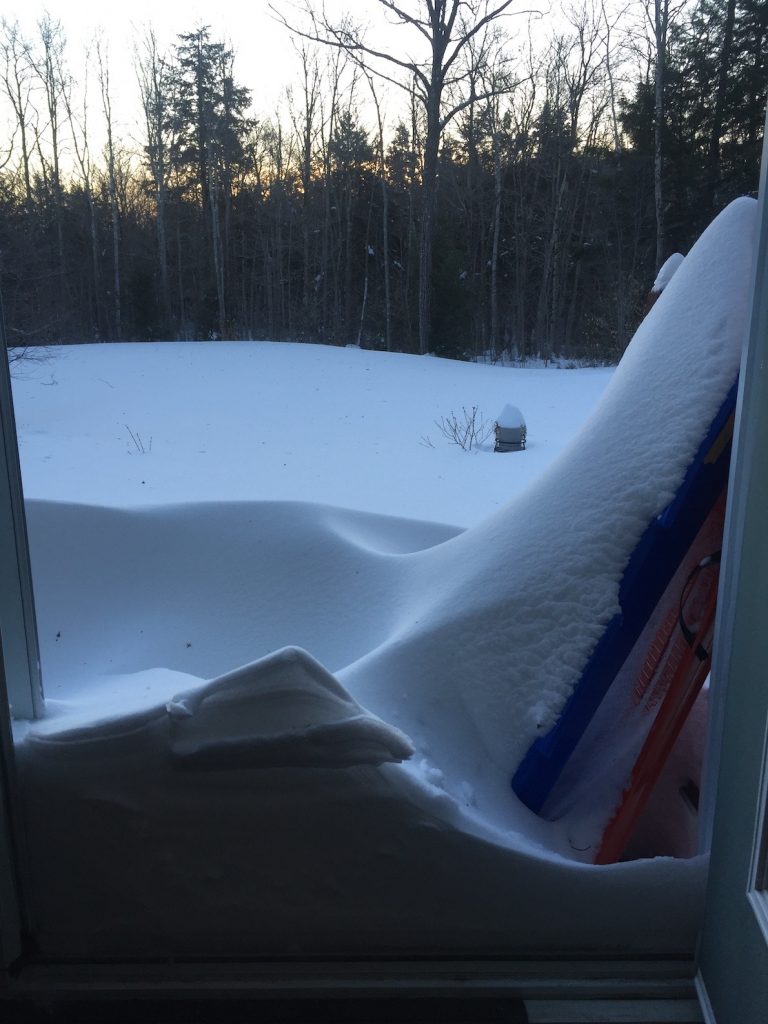 This was what our backyard looked like when we got home. There are normally steps there. We had about 3 or 4 feet of snow on the ground that wasn't there when we left.
The temperature continued its impressive drop. Yep, that's a negative sign in front of that 14. For all you non-US readers, that's -25.5 in Celsius.
Eventually, things warmed up a bit and the boys and I got to use our ski passes.
February
In February, I got to attend an epic "New Hampshire Outdoorswoman" Course where I learned to ice fish. It was so much fun.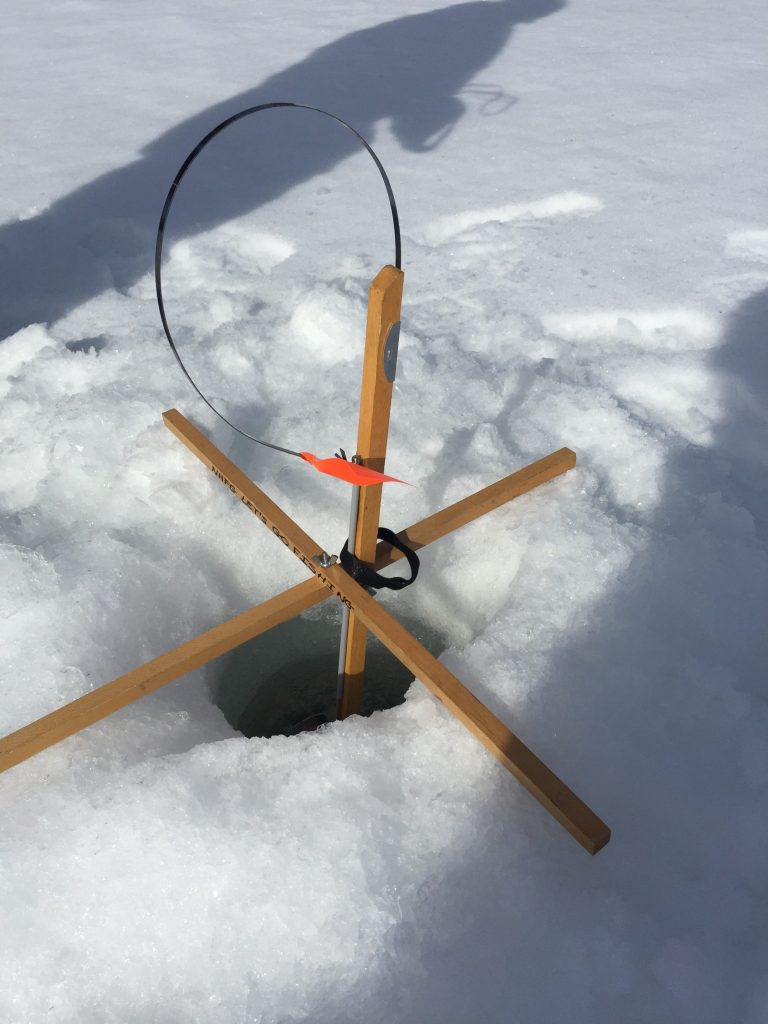 This is what the fishing "rod" looks like. The bended metal line at the top pops up if you get a bite, so even if you're across the lake, you can see it and run over.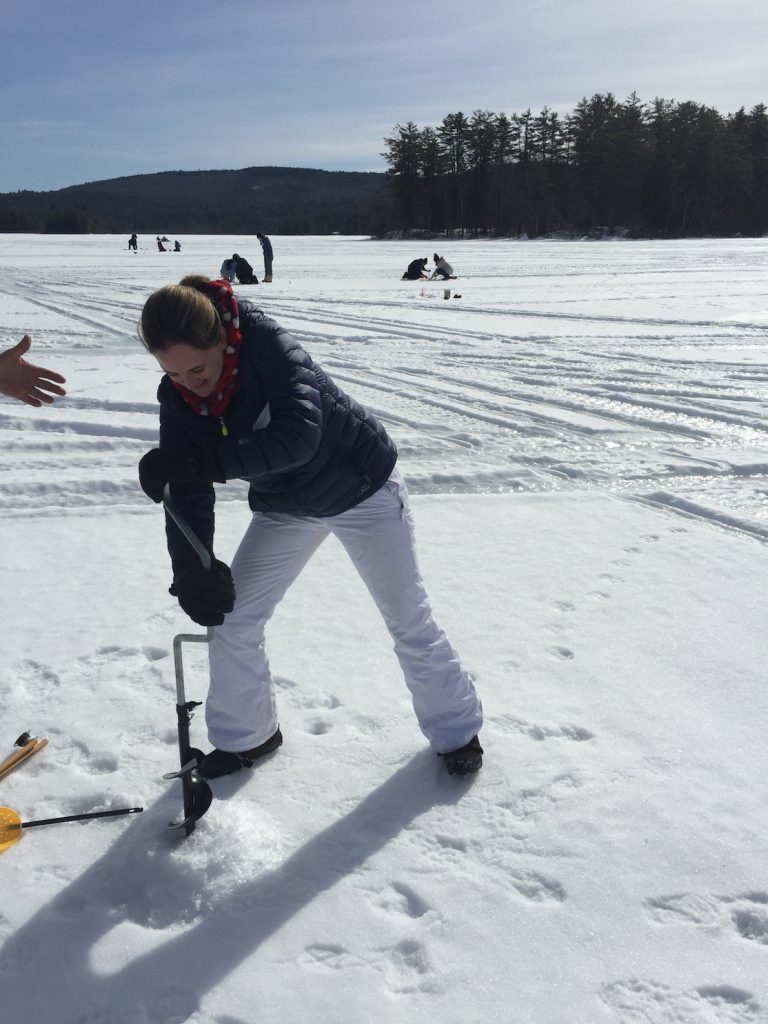 Here I am drilling a hole into the three feet of ice with my hand auger. We're standing in the middle of a lake, and yes, there are multiple tire tracks behind me. When lakes freeze over in the winter in New Hampshire, locals think another road has opened up.
I did catch a few! But don't worry, I tossed this guy back into the water just a minute or two later to swim free.
We did eat some of our catch. Our guides started a camp right there on the ice and we had a fish fry feast.
Here's a picture of our camp, complete with all our gear, our stoves, and our guides talking things over.
March
In March we enjoyed a lot more snow. At this point in the year, we had made the decision to move to North Carolina, and we were just waiting to see how things shook out. Needless to say, it was a looonnng month.
There was a lot of snow. It kept snowing…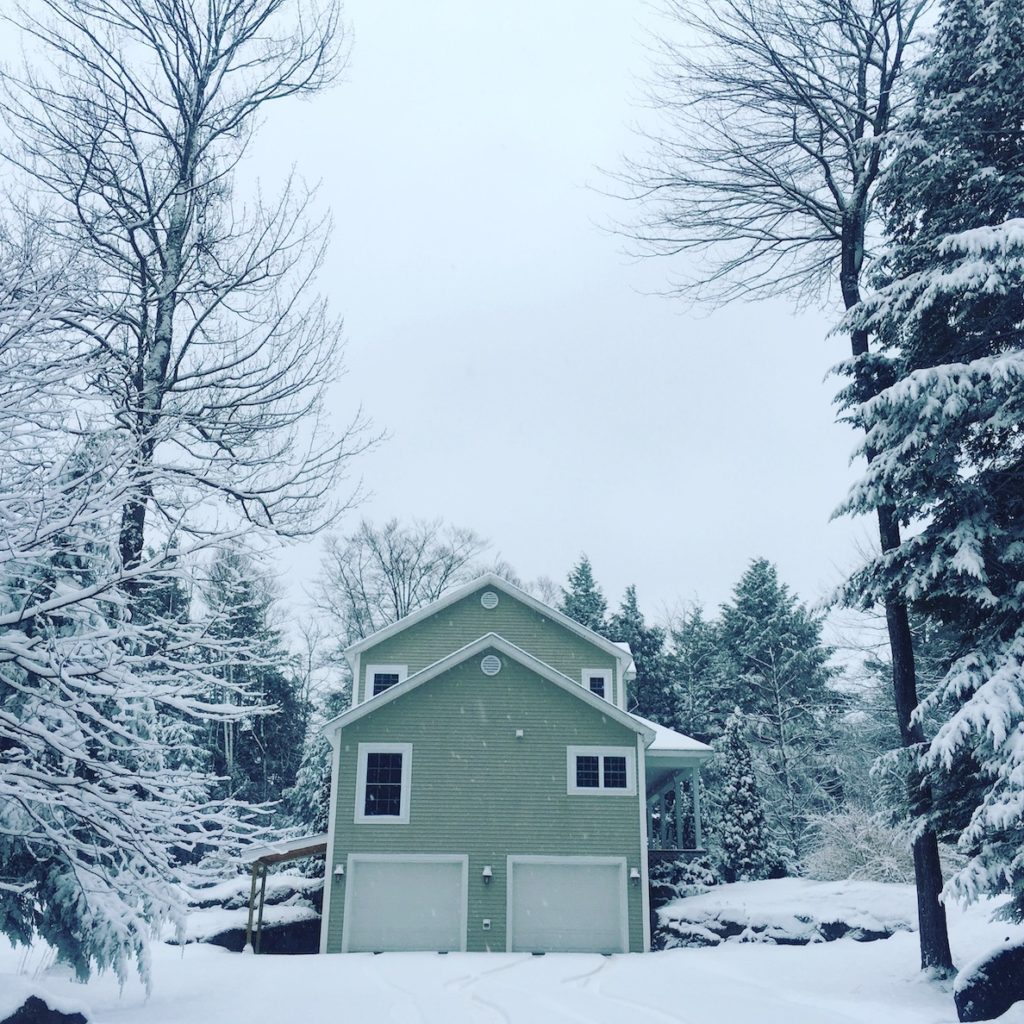 And snowing…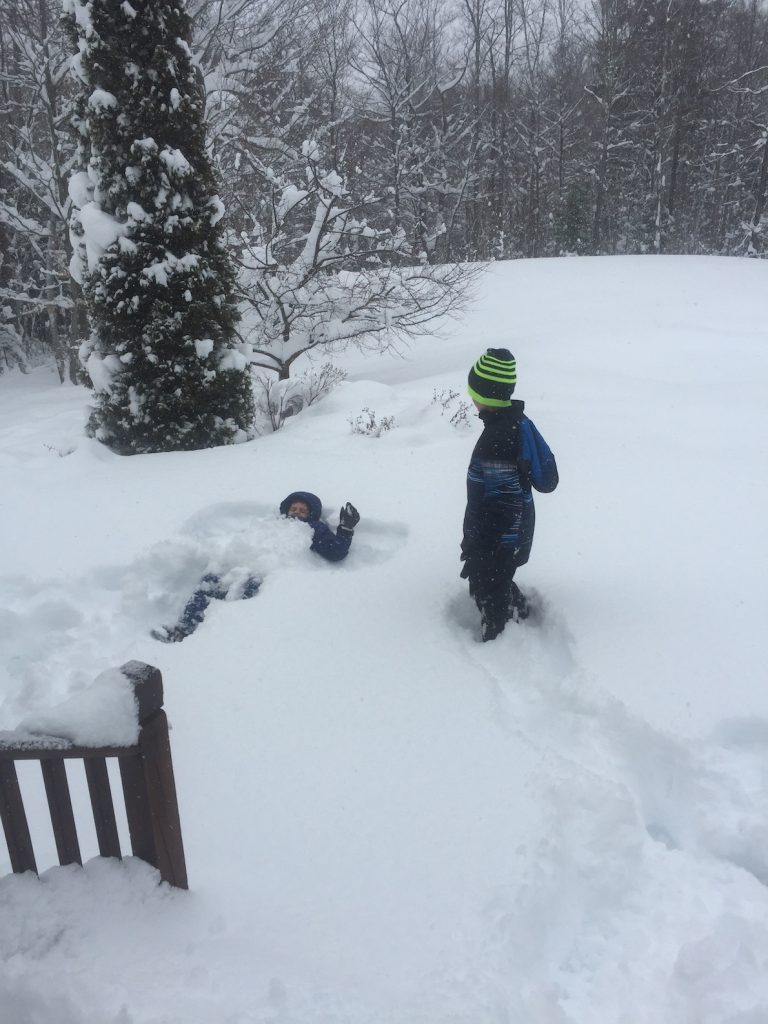 And snowing! No worries here–this is just a normal deep dive into multiple feet of snow!
We went skiing a lot more.
March is my favorite skiing month, because it's warm(er) and there's typically a lot of snow on the mountain.
Little ThreeYear even ran into some friends on the ski slope. That was the coolest day ever.
April
In April, Mr. ThreeYear went to Dubai as part of the celebration of a two-year work program he'd just completed. I asked him to send me as many pictures as he could, and he complied (which I now can't find, of course). My favorite pictures were of the amazing breakfast buffets he had every morning. Unfortunately, this is as close as he got to the Burj Kalifa.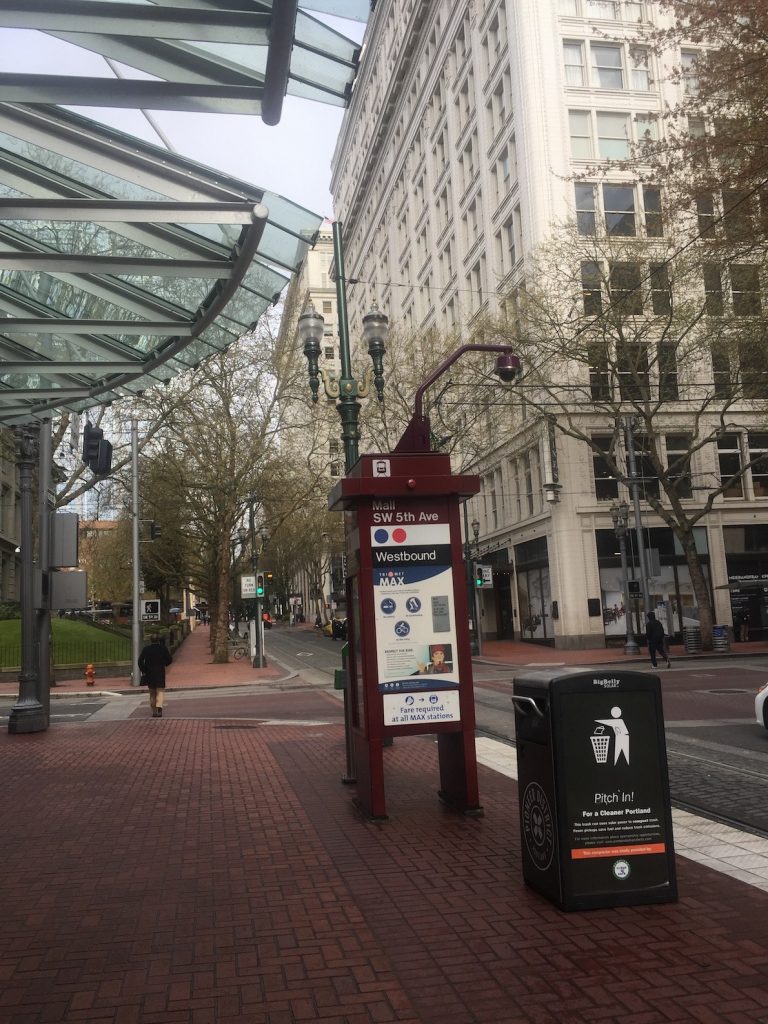 In mid-April, during Spring break, Mr. ThreeYear and I were able to take an all-expenses paid trip to Portland, Oregon (work-related). Neither of us had ever been before, so we had a blast sight-seeing.
I visited the International Rose Test Garden downtown. The roses were just starting to bud in mid-April.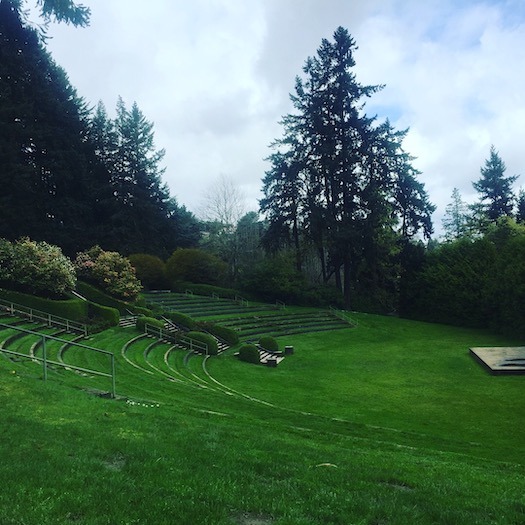 The Pacific Northwest was absolutely gorgeous, with mammoth trees and emerald green grass everywhere.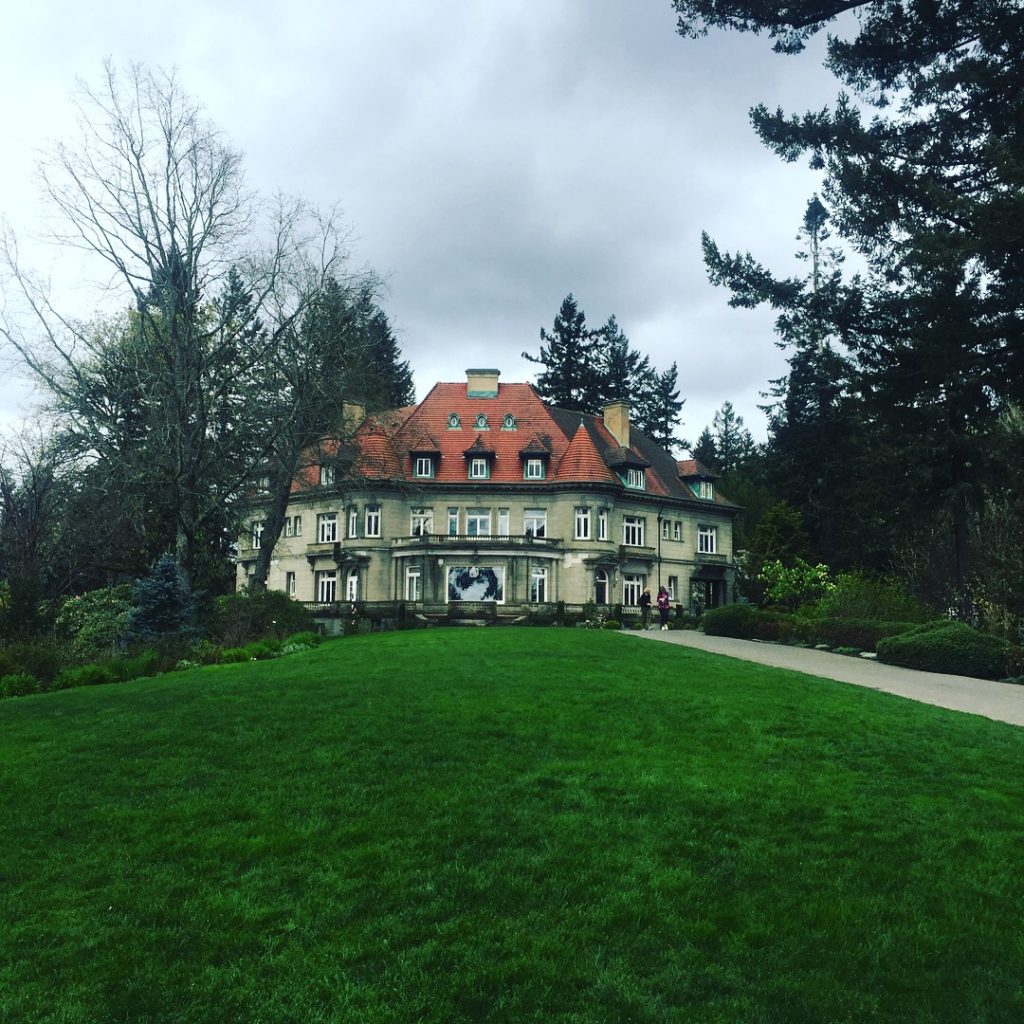 This is the Pittock Mansion, built in the early 1900s and now open for tours (we didn't go in).
We got to check out the Nike campus. It is enormous and cool!
Portland did not disappoint on the food front. We ate so well while we were there.
One of my favorite things about the city was the light rail train I took to the suburbs to visit my friend. It was cheap, fast, and easy to get where I needed to go. Hooray for public transport.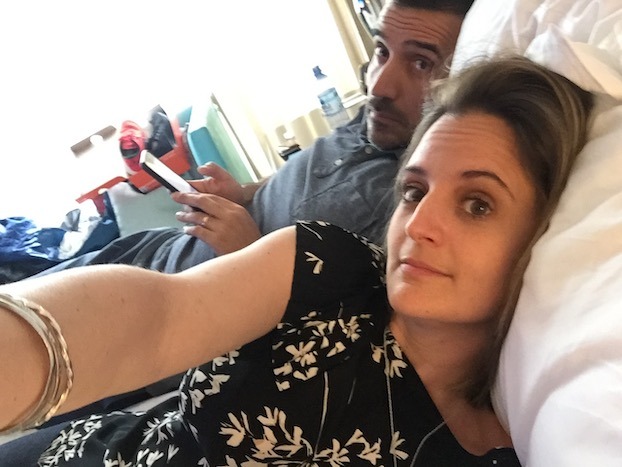 Here are Mr. ThreeYear and me looking pretty pleased with a few days without the kids (ah, down angles with the camera!).
Shortly after we got back from Portland, we found out that Mr. ThreeYear was accepted to work remotely for his company, and the preparations to move began in earnest.
May
We convinced my Southern friend to come for a visit before we moved, and we took advantage of the gorgeous Spring weather to explore Vermont (which was just 20 minutes from our house).
Here's a view of our running trail in May. It takes forever, but when Spring hits it's sudden and rampant. Everything is green.
Our grocery store stocked fiddleheads, which are the traditional harbinger of Spring in Northern New England. You have to cook them or they're poisonous, but they're delicious once they're cooked.
Another view of my running trail around the lake. I knew this was one of the last months I'd see it, so I took a lot of pictures.
On a random weekend in May, we took an impromtu trip to Montreal. Again, we knew that our time in the Northeast was coming to an end, so of course we started berating ourselves, "How could we have never taken the kids to NYC? Or Montreal, which is less than three hours away!?" So we did. Here you see a very tiny and smidge shady AirBnB that we stayed in. It could have been Buckingham Palace, the kids were so excited by it.
I absolutely love the perspective my kids give me when we travel. Everything is new and exciting to them, and seeing it through their eyes makes me remember how amazing our ability to travel really is (they also complain enough that I remember why we take kid-free vacations!).
On Saturday, we took a walk from our AirBnB on St. Denis street down to the historic city center.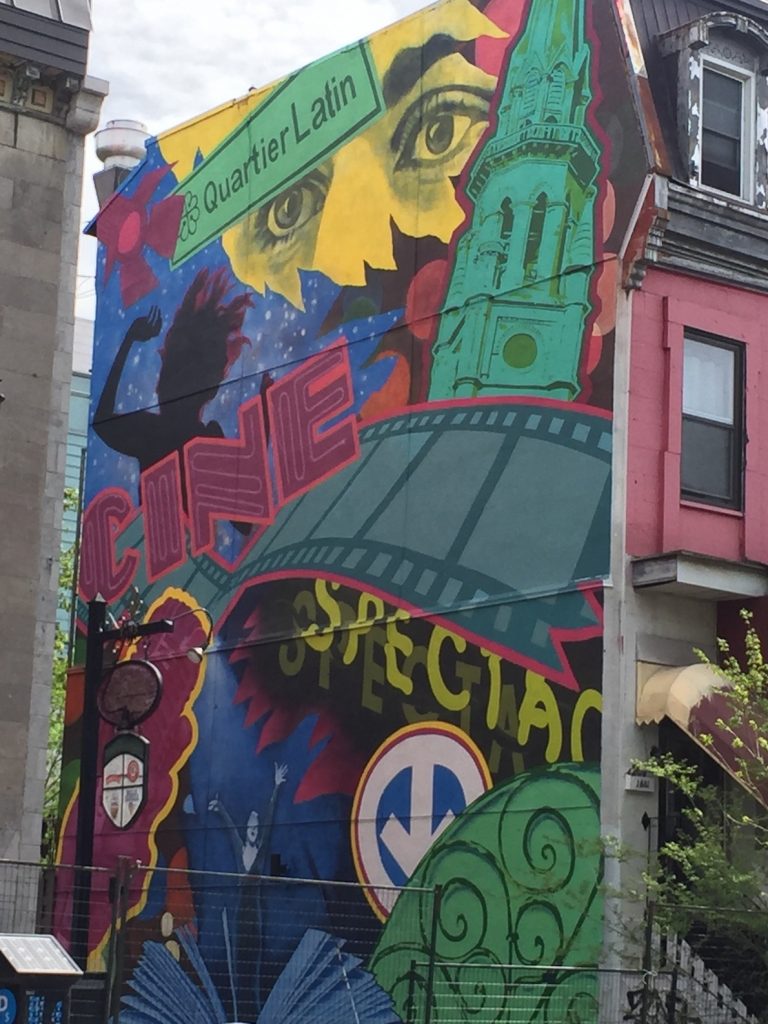 We passed the Latin Quarter with its amazing street art.
We got a few photos in the Gay Quarter with its strings of multicolored lights.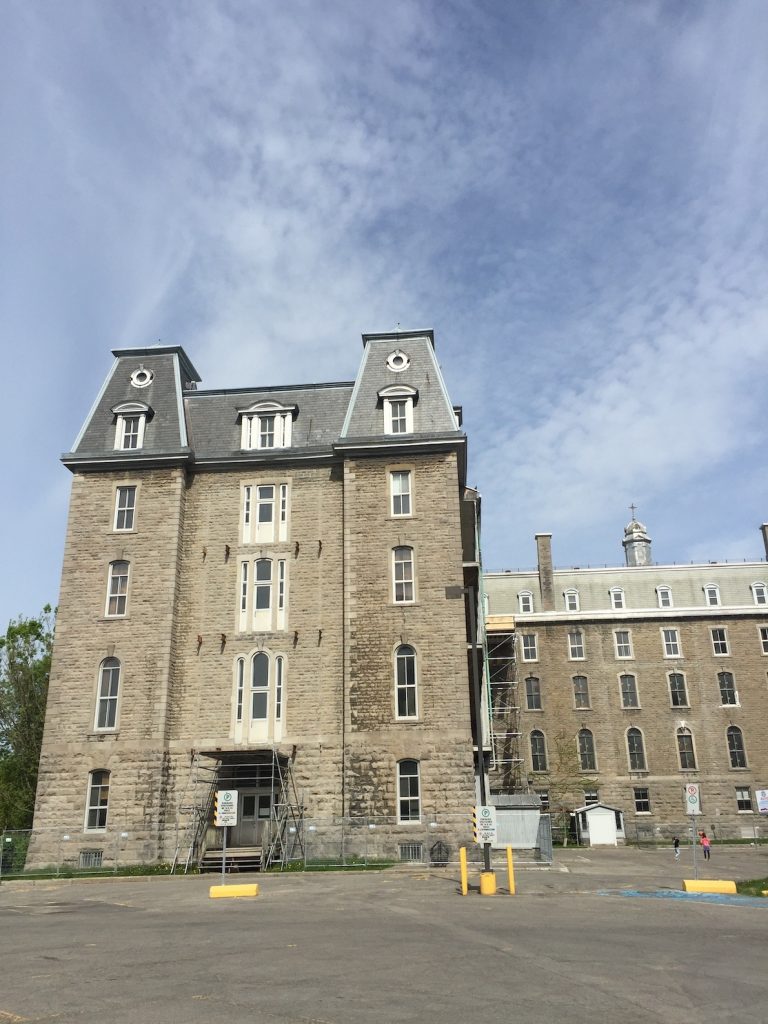 Honestly, random buildings in Montreal are gorgeous. This was the building next to our parking lot.
We walked down to La Grande Roue de Montreal, the ferris wheel at the water front. We declined to pay $70/pp to go up and instead took an only slightly less expensive ride in a paddle boat.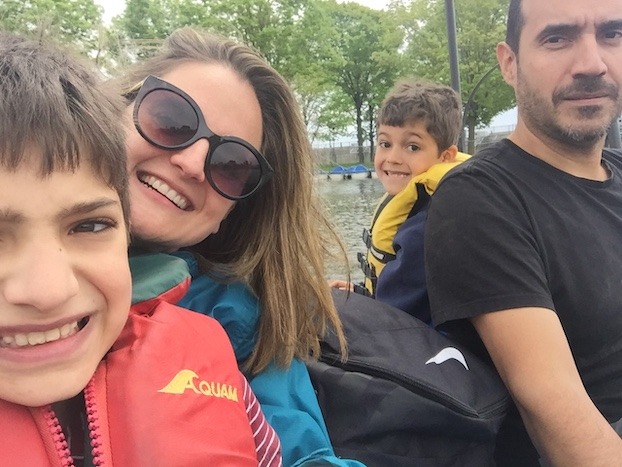 I would be remiss if I didn't mention the amazing pastries we ate each morning. Our AirBnB was right next to the most delectable patisserie where I got to practice my (very bad) French each morning.
And of course we ate poutine, because, it's Montreal!
Sunday was the most beautiful day. We drove up to the top of Parc Royal and got pristine views of the city.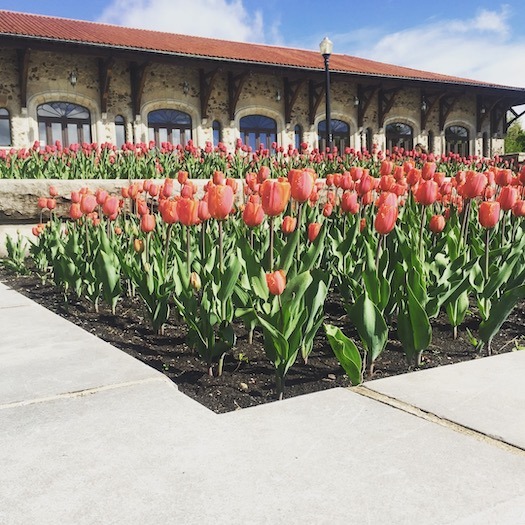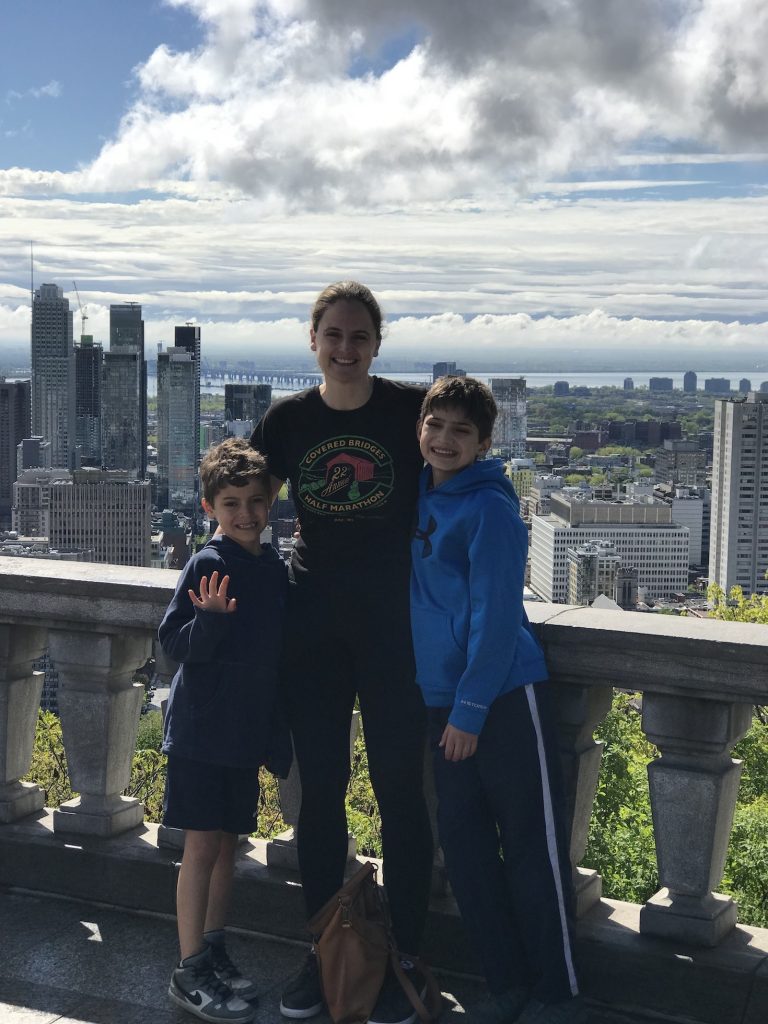 On May 23rd, our house officially went on the market. It sold four days later.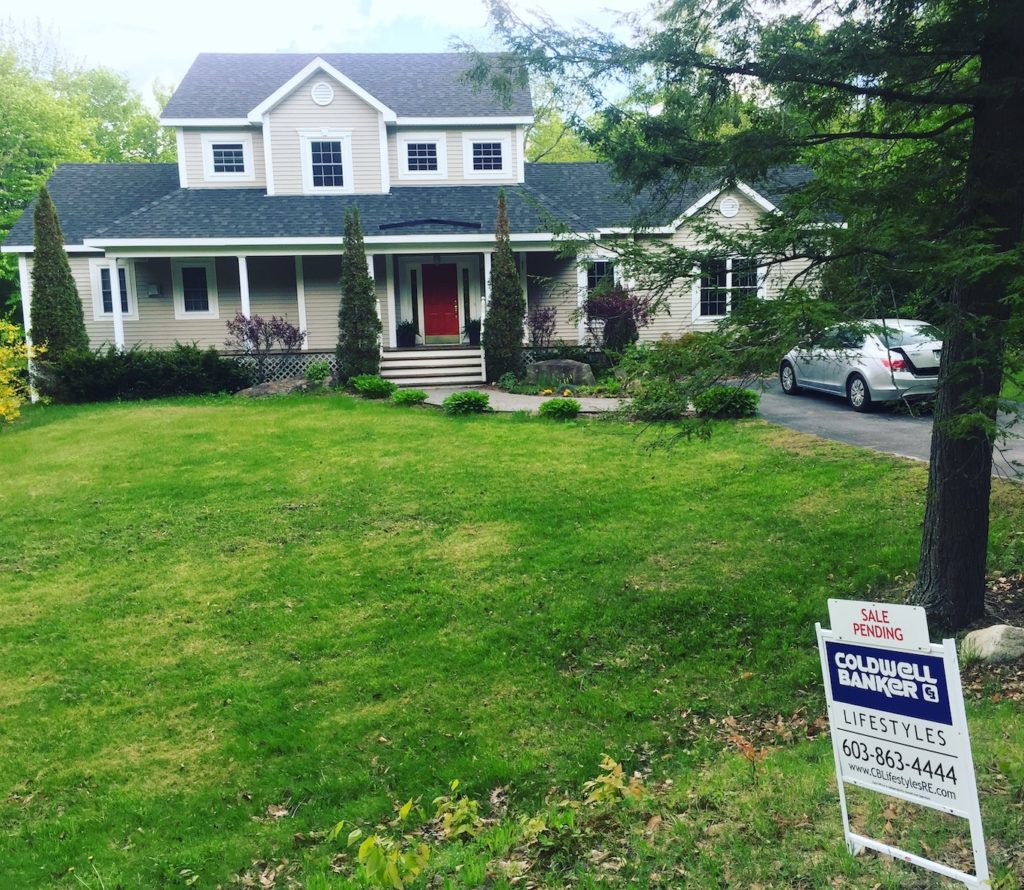 To finish off the month, I went on Junior ThreeYear's fifth grade class field trip to Boston.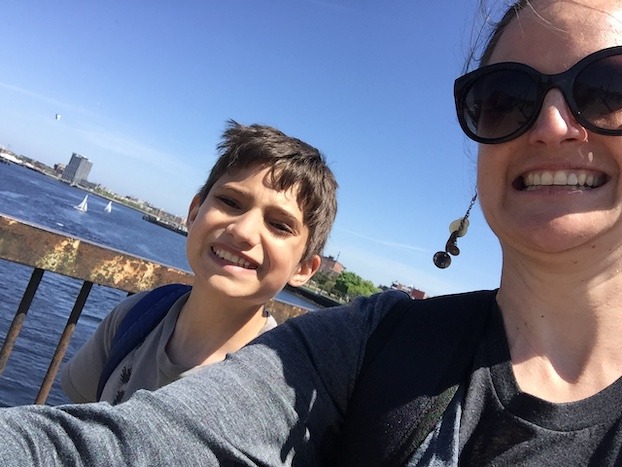 We took lots of selfies at really bad angles (for me).
And then we squeeeezed in a trip to North Carolina where we stayed with my sister and… you know, picked a house to live in for the rest of our lives.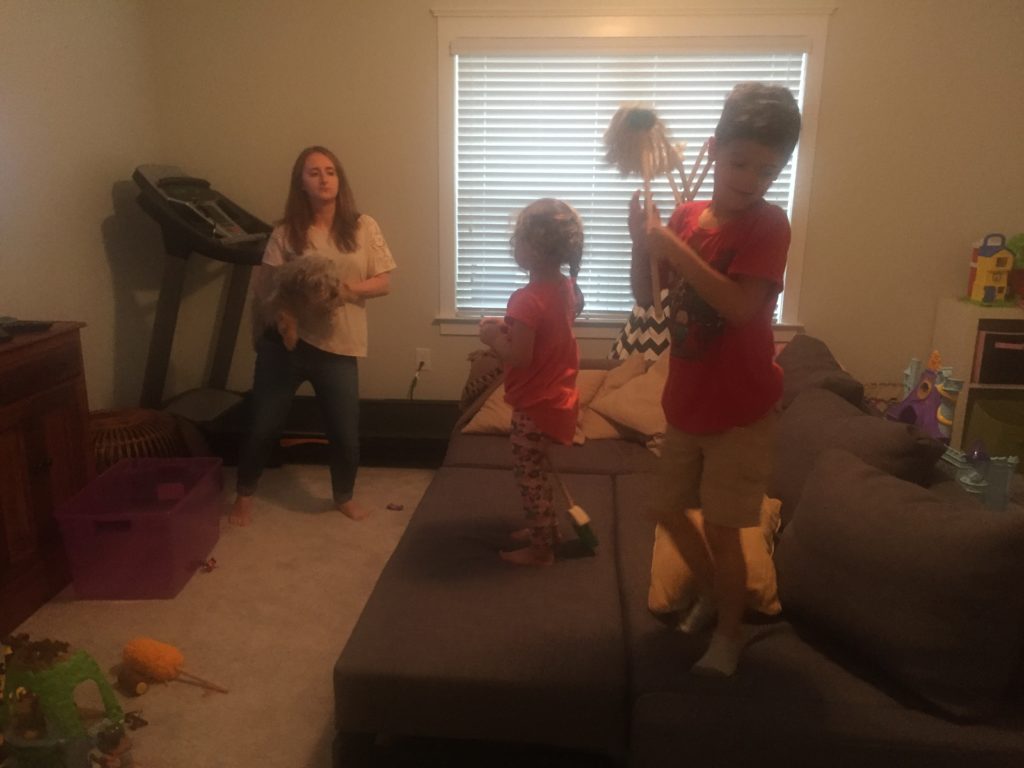 This is the only picture I have from our trip. I was a little stressed at the time, but hey, the cousins were having a blast!
June
Mr. ThreeYear and I volunteered at Junior ThreeYear's end-of-school Civil War Day. We were both in the medical tent so I got to be covered in blood and wield a saw.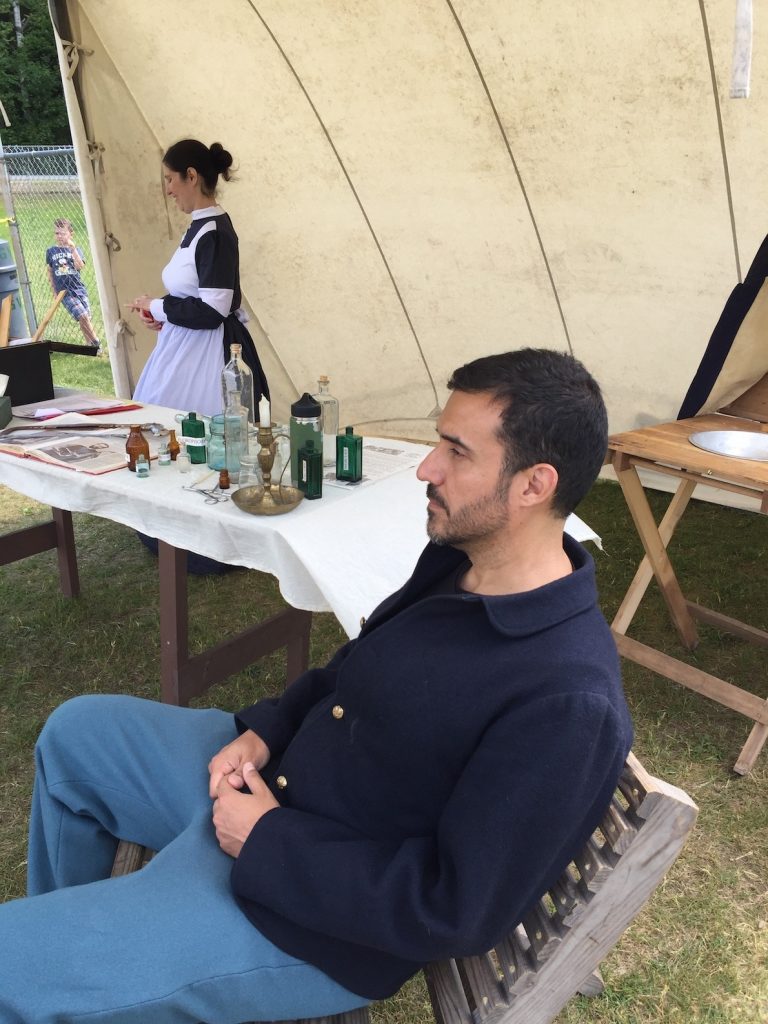 I also spent some time reflecting that we were leaving our beautiful little town forever (well, sort of forever because Mr. ThreeYear would still be back for work trips each month).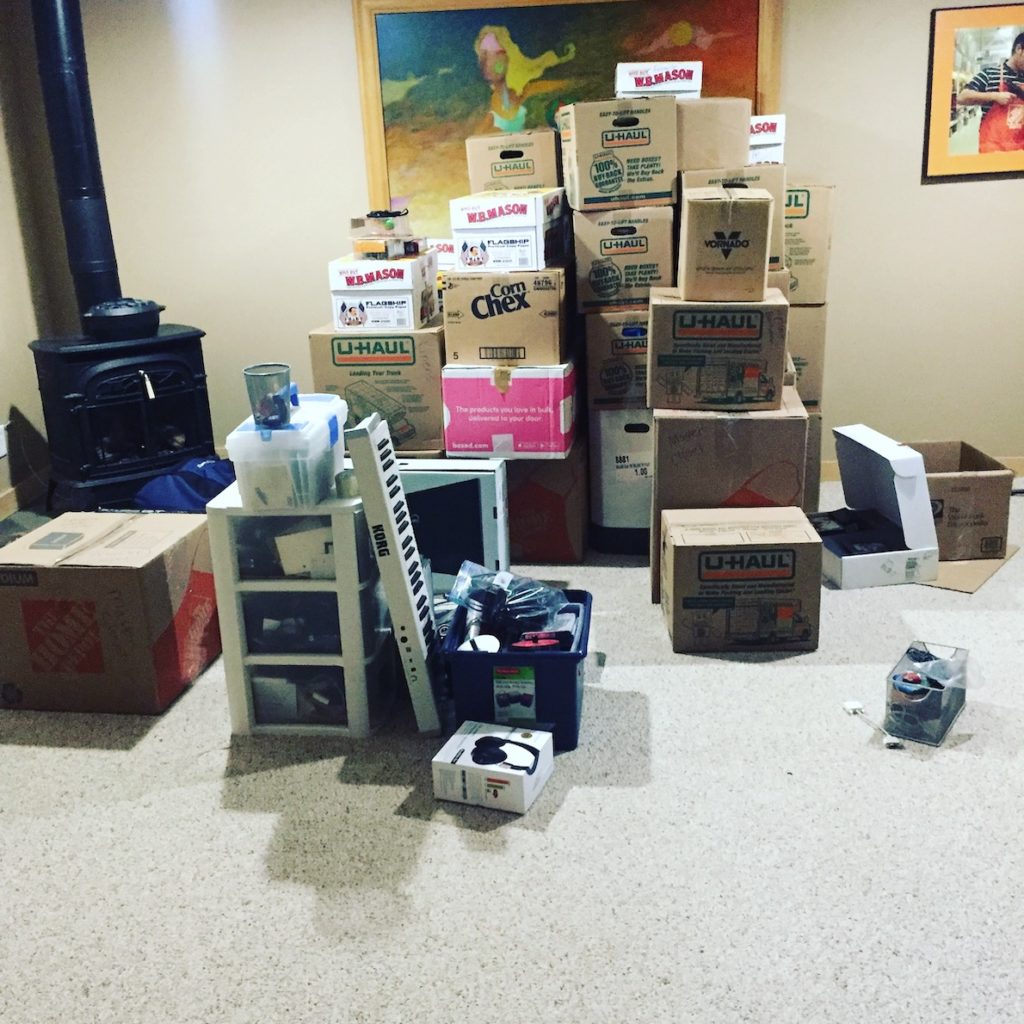 We started to pack in earnest (this was only the beginning).
This is only the middle.
We sold a bunch of stuff. We had a yard sale which was a HUGE waste of time. We couldn't give stuff away. But finally, we unloaded (or took to the recycling station) almost everything in this picture.
Except these. There were many tears over the proposed loss of any Legos at all. So we packed up more Legos.
I enjoyed my last batch of peony blooms, since I knew I wouldn't have any in North Carolina (they can't grow there because it's too hot).
We took the boys on as many trail walks as we could, since they were saying goodbye too.
Finally, the day arrived.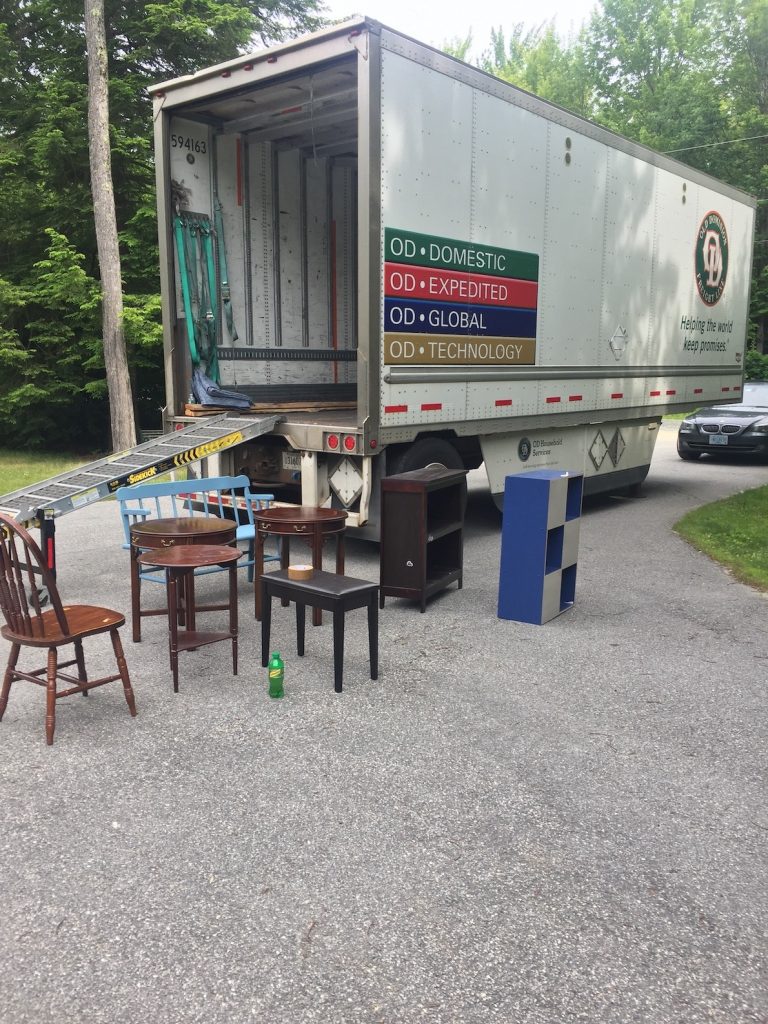 The movers came and packed up all our stuff. It barely fit.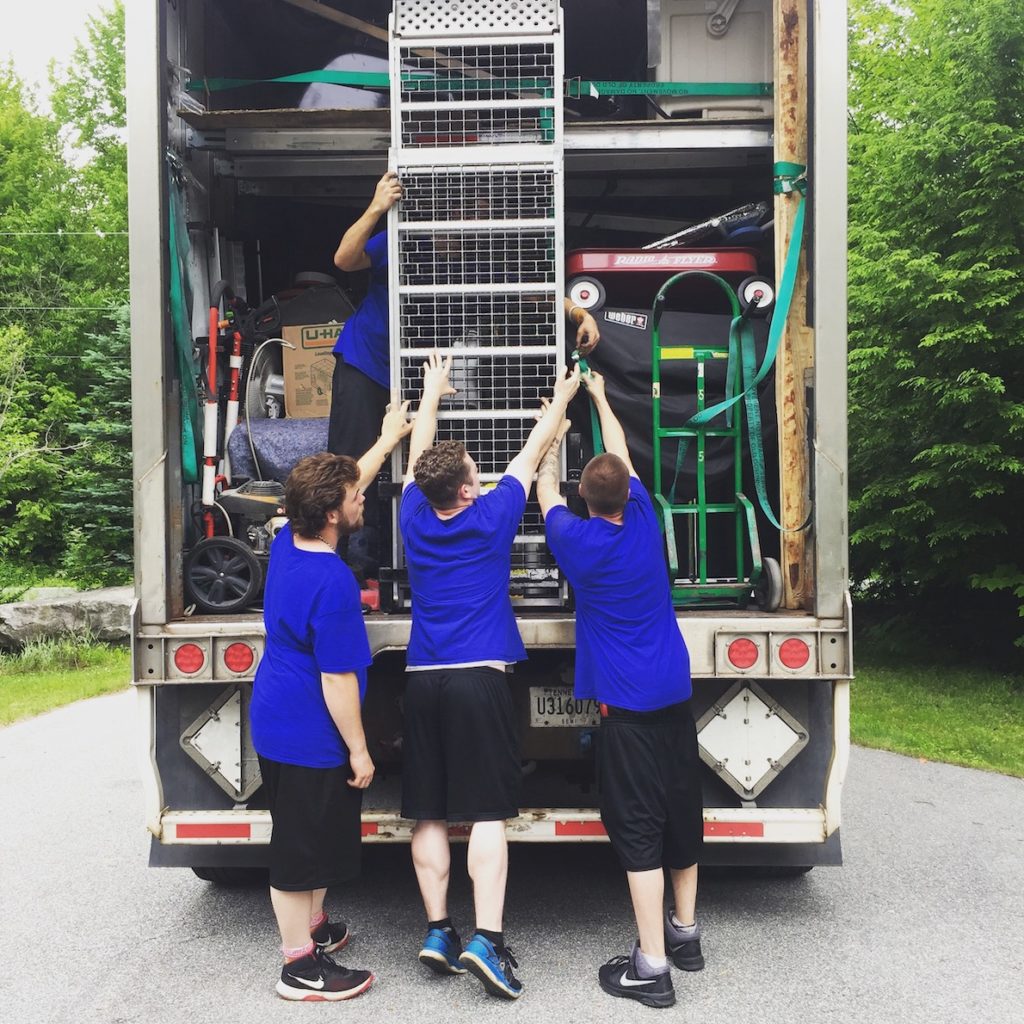 The house was empty.
The boys' bedrooms were empty. The house we'd lived in for the last six years would no longer be ours.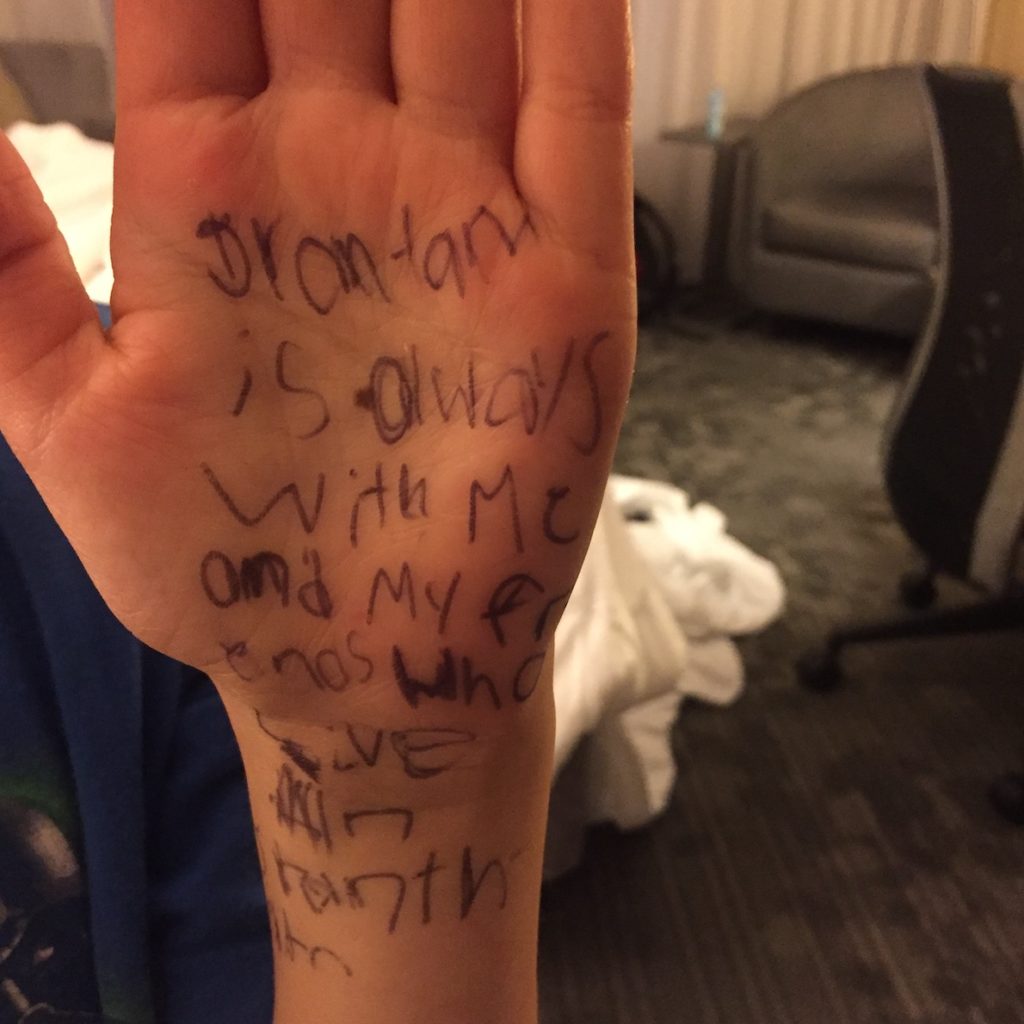 The boys were pretty upset, and wrote how much they loved their home on their legs and arms. It seemed to be a necessary step to saying goodbye. That night, we stayed in a hotel.
By breakfast, they were almost fully recovered, especially when they saw there was a TV at our breakfast table.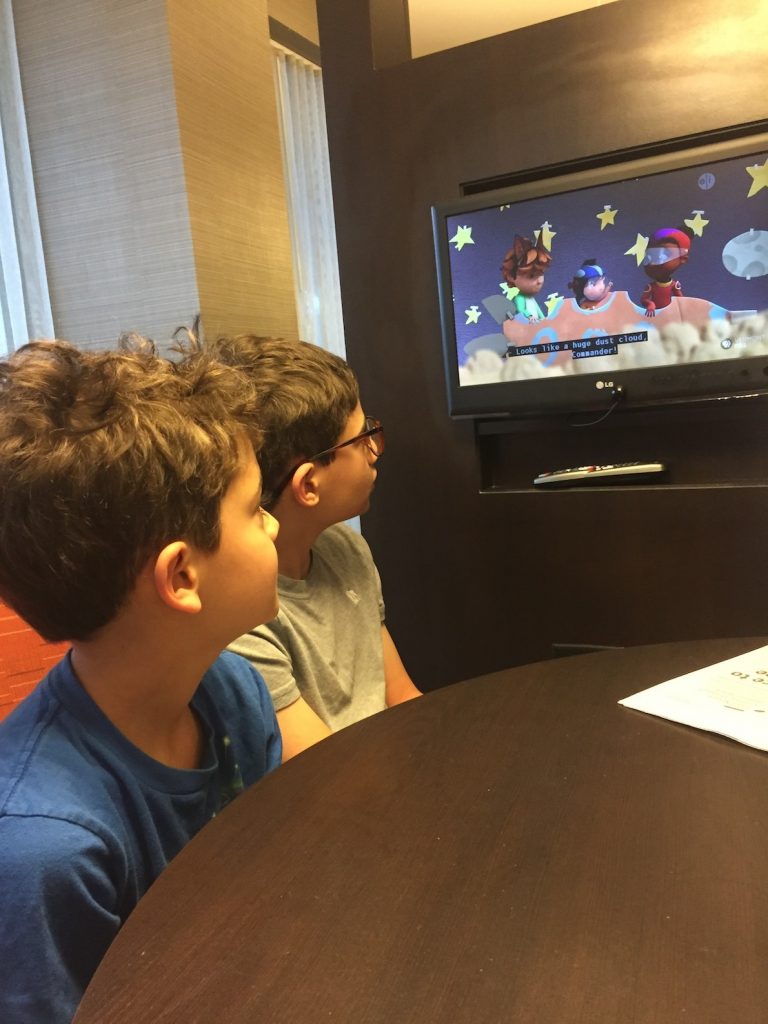 That morning, we went to the bank, and signed the papers to officially sell our house.
Then we got on the road to make the two-day trip down to North Carolina. We made sure to eat well on the way down. Mmm, diners.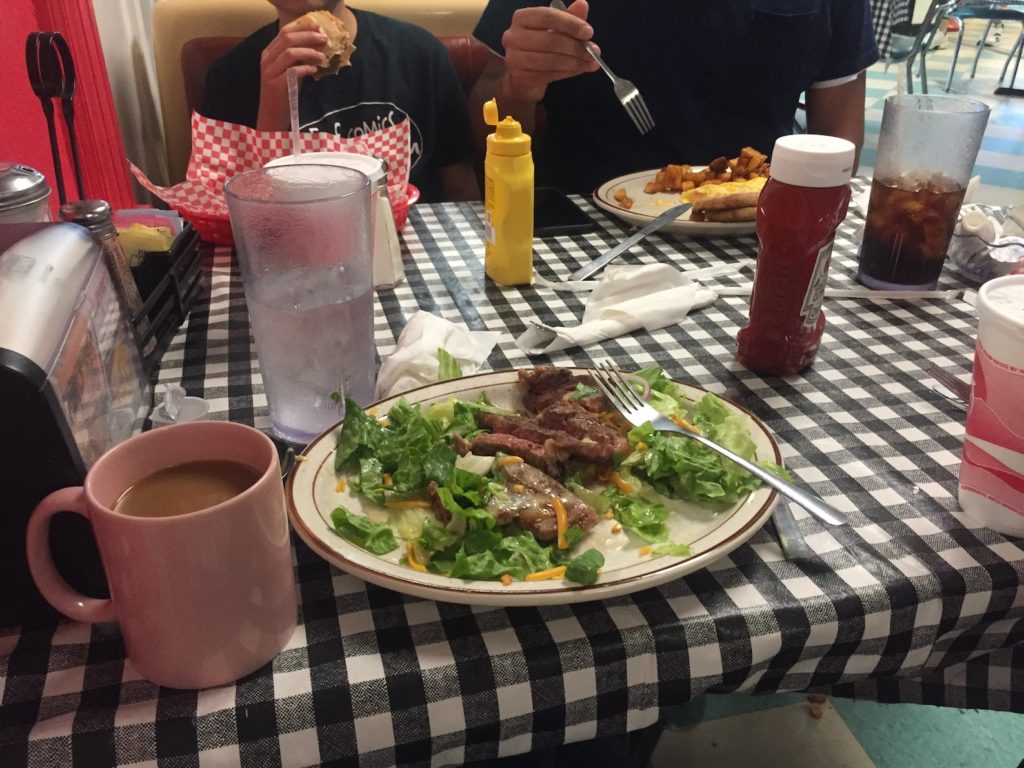 Finally, after an achingly long trip, we were there….
I'll be back with the second part of our year soon. In the meantime, have a fabulous weekend!