Summer looks and feels a little different for most of us, but for those of us with kids, there are some big logistical challenges to overcome. My friend who has works full time starts planning her kids' camp schedule in February. Another friend who works part time has her husband work remotely on days she goes into the office. I'm home with my kids all summer since I'm a teacher, but I definitely need a plan for fun and sanity.
Read on for how I've finally figured out, after many summers, how to include both, without spending a fortune.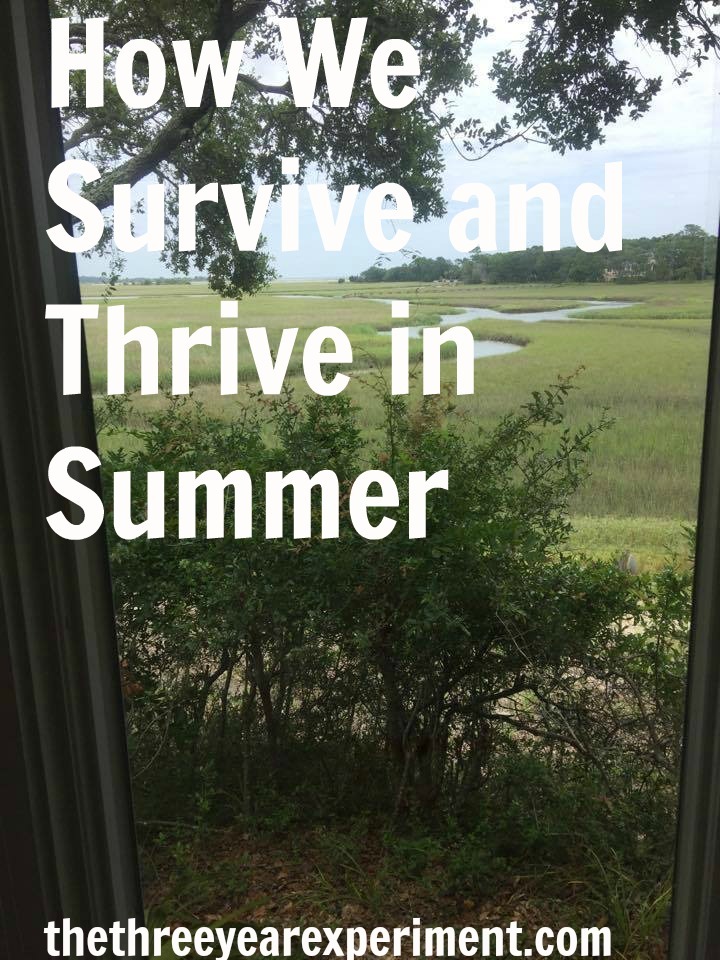 Two years ago, after seven and a half years as a stay-at-home mom, then two years as a part-time marketing manager, I did an abrupt career change and became a part-time ESOL (English to Speakers of Other Languages) teacher at my kids' elementary school. It's been such a wonderful way to make a difference, earn money, and see my kids every day.
And the best part of it is that when summer finally arrives, the boys and I are off! We are free to enjoy the summer, go to the beach, and have playdates.
Even though we look forward to summer all year, I've learned over the years that ten weeks of expansive free time makes mama and boys less-than-happy. Turns out, we need a routine in the summer just as much as we need it during the school year. But we need to keep things as frugal as possible, since our family is currently working towards doubling our net worth to become location independent.
Our experiment is going well–we're now six months into year one, and are on track with our savings goals (updates to come soon!). But, because we're saving so much, we don't have a lot of extra money to spend on summer activities, especially since I'm not bringing home a paycheck during the summer months.
So here is what we do to make the summer as fun as possible, while spending as little as possible. I hope some of our ideas inspire you during your summer!
We Take Advantage of Local Deals
In the town next to us, there is a lake, and the town offers swimming lessons during the summer by Red Cross certified instructors. The lessons are half-hour lessons that run Monday-Friday for two weeks, and the cost of $50 per child. While that cost adds up, especially if you have a lot of kids, it ends up being a really terrific deal. Here's why:
One, my boys learn how to swim, which is a life skill.
Two, the swim lessons come with a free parking pass that allows us to stay at the lake and swim and play on the play structure from 8am until 1pm every day of the two week period.
So, during the two weeks of swim lessons, we wake up, pack a picnic lunch, get on our bathing suits, and drive to the "beach." For $25 per child per week, we get all-day lake entertainment and tons of friends to play with, plus swim lessons. A frugal friend turned me on to this deal, and I've taken advantage ever since.
We Make a Schedule
Because everyone in our family does better when we follow some sort of loose schedule, I adopted a suggestion I found somewhere on the internet. I made a list of all the things the boys need to accomplish before they're allowed to have electronics. This is the second summer I've used the list, and it works really well.
The boys know that they need to:
Get dressed, make their beds and clean their rooms.
Do one chore that helps Mom (cleaning a bathroom, sweeping the floor, emptying the dishwasher, washing the windows).
Spend one hour outside.
Spend half an hour reading.
Spend one hour doing something creative (like drawing, writing a book, making a fort).
There are tons of things that could go on the list, but this combo seems to work well for us. I limit electronics after they "earn" them but this schedule helps us start the day with a plan. It even works on our swim lesson days!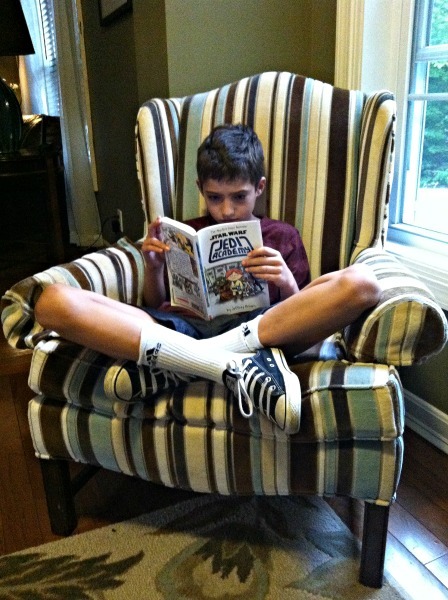 We Take a Big Trip
I realize that this suggestion won't work for everyone, but I thought I'd include it, because I didn't think it was possible myself before I did it. Last year, we decided that since we had the entire summer off, we'd take a road trip to visit my family in the Carolinas. The boys were 8 and 5 years old, and while it was daunting to imagine making the fourteen-hour trip by myself, I thought that with enough preparation, it would be possible. Never did I imagine that we would all enjoy it!! But we did.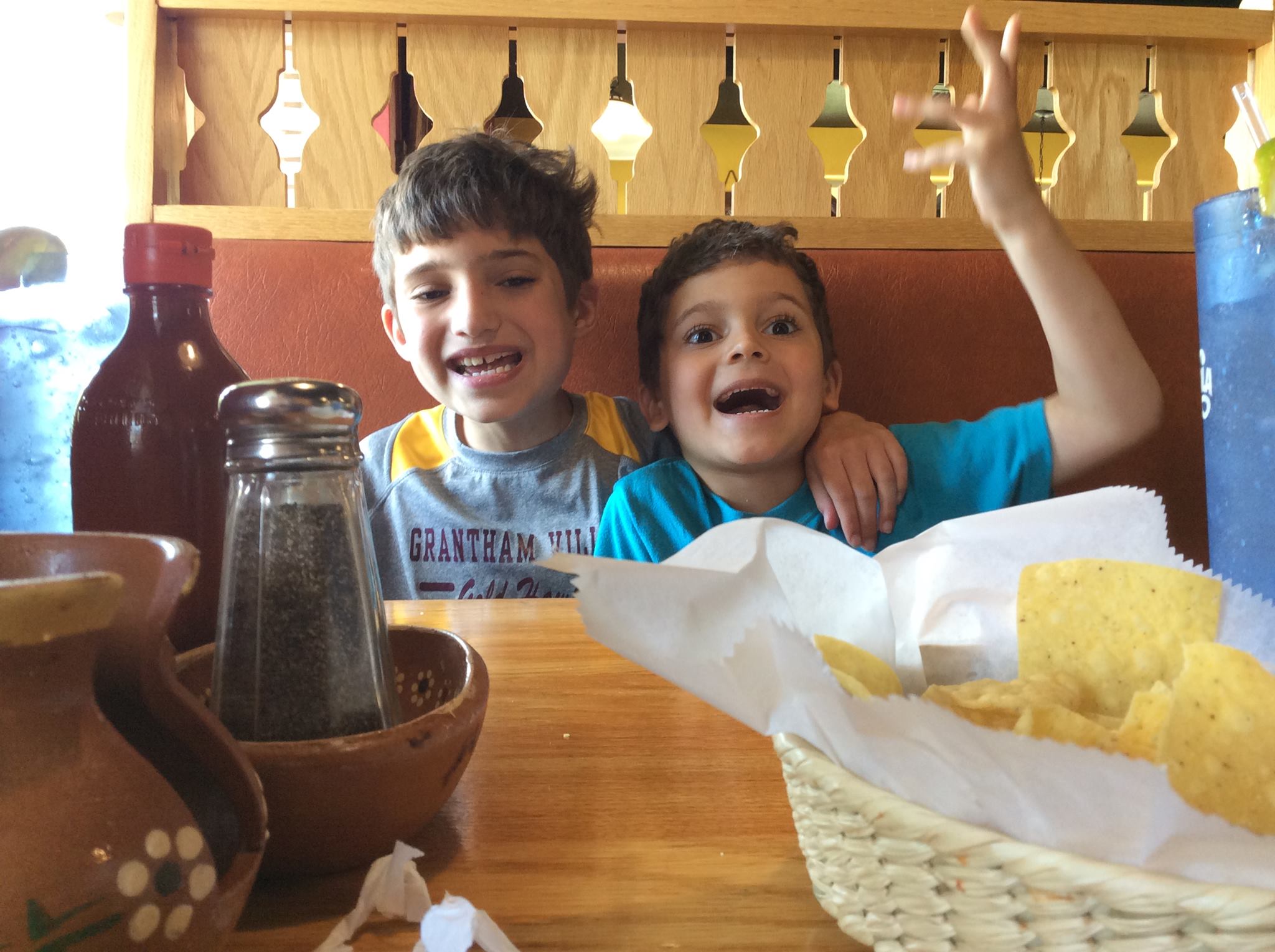 Here's how we did it: first, we figured out the best route to drive from New Hampshire to Charlotte, which was our first stop in the road trip (we stayed at my sister's house). Then, we found an inexpensive hotel at the halfway point, which was Hershey, Pennsylvania. It had an indoor pool with Intex pools filters, which was key. We loaded up the car with our DVD player, got lots of movies and books on tape from the library, and headed out.
We drove for about 7 hours the first day, alternating one movie with a book on tape, then checked into our hotel. For the rest of the evening, we swam, had a special sushi dinner at the restaurant next door, and enjoyed some quality mom/son time. Then we woke up the next morning and drove another 7 hours to finish the trip.
Once we got to my family's house, it was such a wonderful way to spend the summer. We hung out with family, spent quality time with the aunts, uncles, grandparents, and cousins, and had a wonderful month in the South. We Skyped with Mr. ThreeYear every night since he stayed in New Hampshire. The most expensive part of the trip was the hotel room–about $220 for both nights (the trip there and back). It only cost about $60 in gas to drive the approximately 800 miles to North Carolina! We have a Prius, so it was very gas efficient. And we ended up spending less money than normal on groceries while we were there, since my family was so generous in feeding us delicious meals.
While this idea may not work for all of you, I would recommend considering the possibility. If you have extended family that lives far away, what a great opportunity to spend quality time with them! Driving fourteen hours over two days wasn't easy, by any means, but it was doable, and it wasn't as expensive as I thought it would be! We had such a good time, we're repeating the process this year (we're currently in South Carolina now, in fact).
We Plan Day Trips
Finally, when we get back from our big trip, we plan at least one day a week when we have an adventure. Our library provides passes to local attractions for free or at a reduced price (maximum $10/person), so we go wherever the library passes take us. We have been to museums in Boston (just under two hours away), a local nature center, a dairy farm, an aquarium, and, if we use all the passes, to local cities we've never seen (like Burlington, Vermont). Having one day a week that's our Adventure Day definitely makes the week more fun without being too overwhelming for Mom.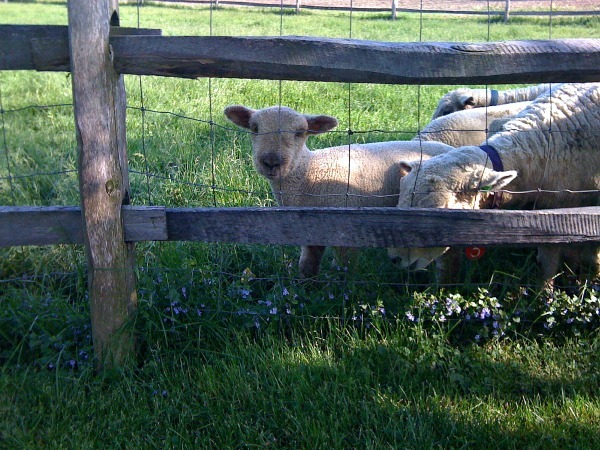 I hope these ideas might inspire you during your own summer with your kids. For our family, we relish our kids being able to rest, relax, and even to be bored, because that's part of the delight of summer. But we also have learned that by mixing in some frugal and fun activities, everyone, including me, has a better summer!
What are your favorite ways to enjoy the summer while still maintaining some structure to your days?