When Mr. ThreeYear, our boys and I moved to North Carolina this June, we realized a dream at least a year and a half in the making.
So how does location independence feel six months in? How have our decisions turned out? I thought I'd give you an update on how we're feeling about our move now that we've had some time to settle in.
First of all, just as a review, our family publicly announced on this blog, just over two years ago, that by the time I turned 40 (in July 2019), we wanted to sell our house and move abroad. I put it like this:
40 is old enough, though, that it lead me to some burning questions, "Why haven't we traveled more? If we don't do it now, when?" It led to reflection: Our kids are 9 and 6. When I'm 40, they'll be 12 and 9. Since we'd like to be settled for our oldest to do high school, that leaves a narrow window of time to give them an international experience. So, we have three years to get ready. Hence this blog. This is where I record the steps my family is taking and will take to get to the next chapter in our lives—where we'll clip the golden handcuffs, where we'll leave our bedroom community in Northern New England, where we'll move abroad. It's the place where I'll document my imperfect journey as "Consumer Au Extraordinaire" to "Slightly More Restrained In-General Content Person Who Doesn't Buy Quite as Much Crap."
We didn't exactly clip the golden handcuffs or move abroad, but we did leave Northern New England. First, let's review how we decided to move to North Carolina.
Related Reading:
How to Make a Big Decision
You may have seen in our net worth update that we recently bought a car. Mr. ThreeYear, the man in charge of the purchase, scoped Facebook Marketplace, Craigslist, and AutoTrader, looking for reliable cars for our family.
We test drove a couple of cars, a Lexus LX and a Toyota Highlander, but they didn't feel quite right.
It wasn't until we stepped back and thought about what we really needed  and wanted in a car that we were able to make the right choice.
After we test drove the Lexus, we thought about what we really specifically needed. The Lexus, as nice as it was, only gave us a small sliver of cargo space when the third row was up. We wanted a car that seated 7 or 8 people and provided a lot of cargo space. We also wanted low gas mileage. And we wanted some fancy stuff, like a navigation package and backup camera. But we didn't want to spend very much. A minivan was out, because I have a peculiar aversion to minivans. Even though someone might think that list would be impossible to satisfy, it wasn't. Thinking about those needs led us to our Honda Pilot, which we'd never considered before. It ticked off every check box we had. It seats 8 and has ample trunk space.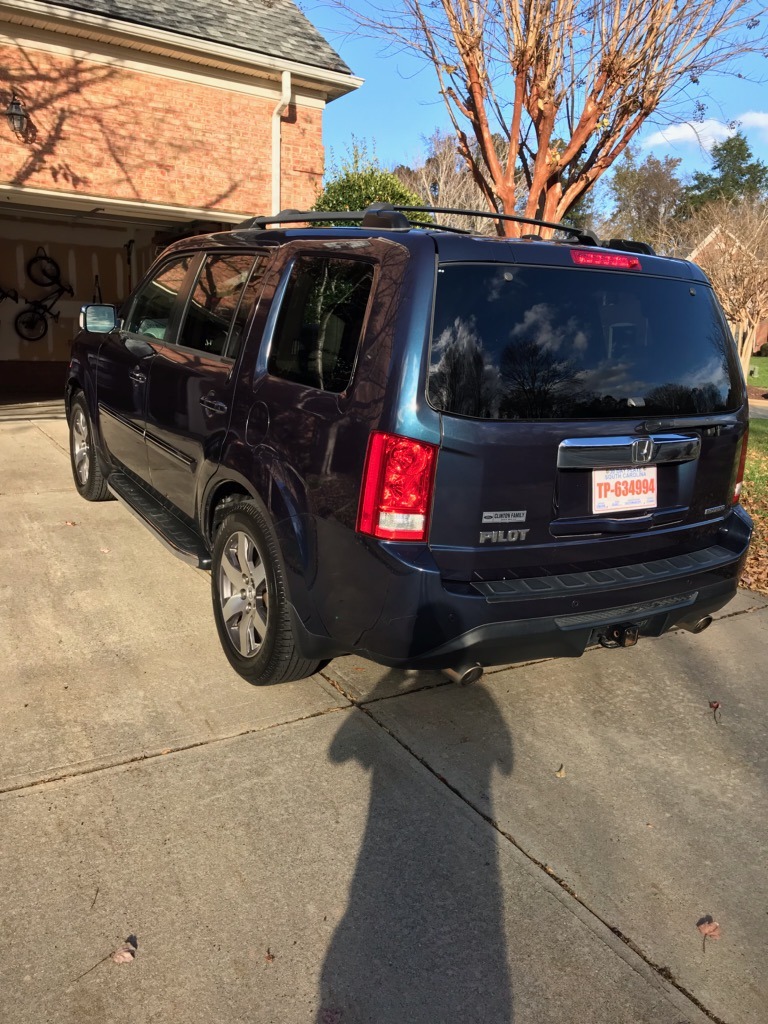 Once we stopped looking for a specific car, and started talking about what we needed and wanted, we found the right car really easily.
What Our Location Independence Was Going to Look Like
Our decisions about location independence, while they took longer, followed a similar thought trajectory. When we talked about specific ideas, like moving to a foreign country or traveling around the world, it felt like we were trying to make ourselves fit around those ideas.
But when we let go of any preconceived ideas, and started to talk about our needs and wants for location independence, then our brains were able to put together a solution for us.
We started with the realization, maybe a year in, that Mr. ThreeYear really wanted to keep his job. I didn't know how we'd possibly move while he had the same job, but we lived with it. And we realized that we really wanted to live close to my family. Then we became convinced that we needed to find the boys traditional schools that were really high quality. As much as I'd have loved to travel around the world, it became apparent that with their learning needs and ADHD/anxiety, traditional school would work best for them.
Some wouldn't call our move location independence. Some would call it an engineered lifestyle change, remote working arrangement, or just plain moving. But because we could move tomorrow and essentially keep our lifestyle the same, we feel pretty damn independent.
Second, let's talk about those decisions we made in detail.
The Town
We decided to move to a small town just north of Charlotte called Davidson. Davidson's town motto is "College town, lake town, your town." That's because it's located on North Carolina's largest man-made lake, Lake Norman, and it's also the site of Davidson College, a "highly selective liberal arts college for 1920 students located 20 minutes north of Charlotte." The town itself has a population of just over 12,000 people. It has a quaint, Americana-esque downtown, and it reminds me so much of a Southern version of Stars Hollow, from The Gilmore Girls. 
There are festivals galore. There are always events, a pick-up game of tag football on the town green, parades that our kids can participate in, and drives to help the less fortunate. The town has councils and committees to improve and protect green space, build more housing for lower income families, and improve town management. Its citizens are invested in Davidson. They care about their town.
And the town has so many cool spots: a coffee shop that sells refills for $1, if you bring in your own mug. A movie theater that has tables and chairs where you can eat a full dinner and enjoy adult beverages while you watch a movie. A library that hosts workshops on 3-D printing. Tons of restaurants, including the recently named #1 restaurant in Charlotte, right downtown in our little town. In other words, although the town is small, it has plenty of businesses and services to keep it from feeling that way.
We couldn't be happier with the town we chose to live in. While the summer months are a little hot and humid, we have the largest man-made freshwater lake in North Carolina to go take a dip in and cool off.
The House
We picked out our house in an epic weekend of house buying back in May. I wouldn't recommend picking out a house in a weekend, but it's what we had.
So how do we like our house? Well, to be honest, I'm not in love with it. As I mentioned in my post Why We Bought a Smaller, More Expensive House, it's smaller. I actually like the fact that the entire footprint of the house is smaller, but unfortunately, our living space feels a little cramped. Our downstairs in our old house was so much bigger, and our downstairs in this house is not. There's not a ton of space to put people when they come over. And our backyard, while fenced in, which is nice, is torn to shreds by Lucy and looks horrible. We're going to make our deck bigger in a few months and hopefully reseed the areas that are now muddy slicks, but it's not very useable for our family right now.
But, it has five bedrooms. That is a lot of bedrooms. So, each boy gets his own bedroom, we have an office for Mr. ThreeYear, and we have a guest room/office for me/media room for the kids.
And we love the layout of the kitchen, which makes it easy to cook and interact with people in the family room, since it's essentially one big space.
Even though the house isn't "perfect," no house is. Our old house was too big and didn't have enough storage space. It was isolated from the neighbors and the yard was a pain to maintain. We will gradually fix the parts of this house that don't work very well and make it better. And we are staying here. I'm not moving again for a very long time.
The Schools
One of our main needs when moving was that the area have good public schools. We have been so happy with the schools.
Little ThreeYear started third grade at the elementary school. He had a very hard transition, and because of his performance anxiety, he would just shut down in school. The school counselor and his teacher came up with an incentive/reward system that allows him to earn Lego-building time each day if he gets all his work done. It's completely transformed how he feels about school. He loves it now.
Junior ThreeYear started middle school in a school of 1700 students. I was a little worried that he'd get lost in such a big school, but that hasn't happened at all. He's been in a co-taught class, so he has an extra teacher to help him keep track of assignments. He got all As and Bs his first quarter and is shooting to make honor roll this quarter. And, miracle of miracle, he does all his homework and keeps track of it. Because middle school starts an hour later than elementary school, he's able to wake up early and get his homework done in the mornings, which has been transformative.
The Travel
While we haven't had a ton of travel opportunities in the six months that we've lived in North Carolina, we did spend a week in Disney at the beginning of the school year, and have taken several weekend (and long weekend) trips to the beach. We also spent Thanksgiving at the beach and will spend almost 2 weeks at the beach for Christmas and New Year's. Mr. ThreeYear has a desk at the beach so he can work from there, which has made our trips much more frequent and longer.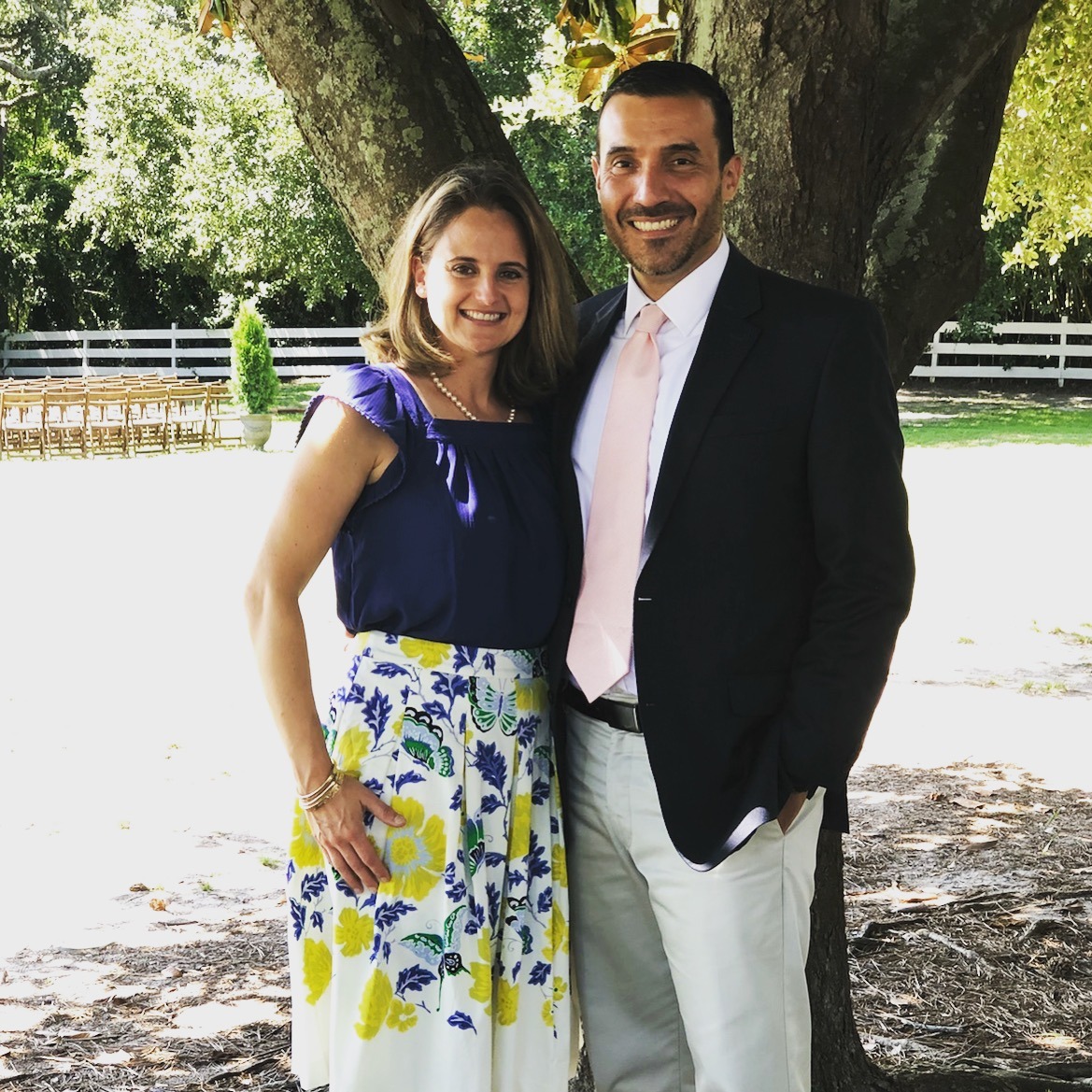 In general, we've felt a lot more able to plan trips and visit people, since Mr. ThreeYear's work is more flexible. He still has to spend long hours on video calls and at his computer, but he's much more able to travel.
We've also eliminated any commute, and that feels like one of the best gifts of location independence. Most of our daily life takes place in our neighborhood. We hang out with our neighbors here, exercise here, and lately, get our groceries delivered here. We've consciously worked on building a community and that's worked out well.
In General
Since we haven't signed the boys up for any activities yet, and I'm not working a regular schedule, life has been simple this last six months. And let me say, simple is good. All of us needed simple routines, a smaller, richer world, and the space and time to establish new rhythms, friendships, and ways of living our new lives.
I suspect that the next few years will bring increased travel, especially during the summers, and an inevitable uptick in our activity levels. But for now, we're relishing the way we've been able to change our lives very purposefully to match our values.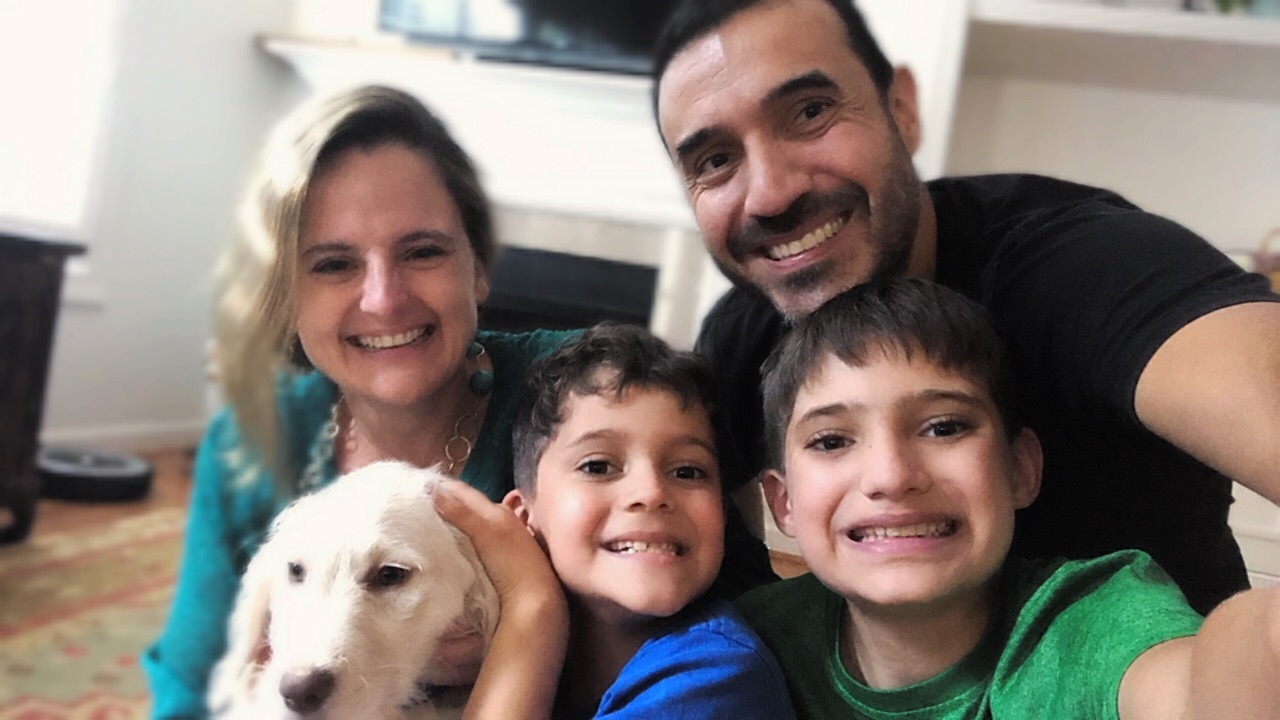 It's honestly rare that when we achieve goals, they're better than we thought they would be. But our location independent move truly has been. Not perfect, and not without a lot of bumps in the first few months, but in general, pretty darn great.
Have you made any big changes lately? How have they turned out?