Guess what?
Like all good things, the three year experiment has come to an end.
Don't panic: The Three Year Experiment hasn't come to an end, though my posts are certainly less frequent than they have been!
But, the three year experiment, whereby my family worked towards location and financial independence within three years, has come to an end.
Technically, I suppose it should have ended in July, on my 40th birthday, but the blog only really got started in January of 2017, so I gave us until December, 2019, to reach our goal.
Did we do it? Are we location independent?
Well, now that I have a location-dependent job, I suppose we're not, although we don't need the job, so I could hypothetically quit any time. Mr. ThreeYear is a remote worker, so we could move, at least within the US. We'll also likely spend some time this summer outside of the US, with him working remotely. So, I will say that, YES, we are location independent, and more importantly, we have engineered our lives to be more reflective of our values and desires.
We live closer to both sides of our family.
We can travel more, in the summers especially.
Are we financially independent?

Technically our goal was to double our net worth by the end of 2019. Spoiler alert: we didn't make it.
We DID, however, get 82% of the way there, even with our move. Next year, we should finally double our 2016 net worth, so even though it took us 4 years, I'm pretty stoked (according to my projections, it should take about 5 more for us to double it again).
I thought that we would have spent a gazillion dollars this year, but it turns out, our spending was lower than last year's, even with an obscene amount of spending for home upgrades. We've been so content with our new digs that we haven't felt the need to take as many vacations, so lower spending in that category probably offset some of the spending in the Home Improvement category.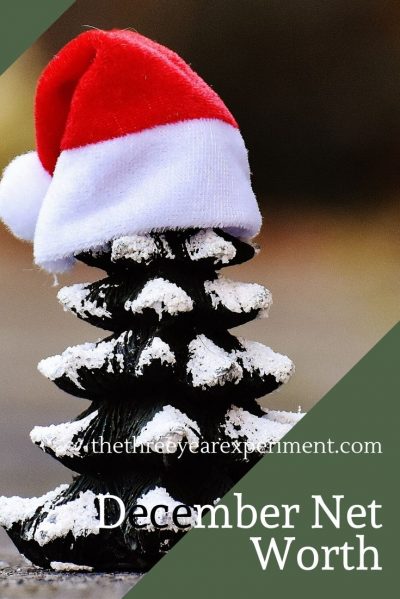 Our Progress
Here's the chart outlining our progress. We're currently at 82% of our goal. It looks like we might reach 100% of our goal later this year.
Percentages
While I don't share actual numbers, I thought it might be an interesting addition to my net worth updates to share percentages. This is currently the percentage of net worth that's in each category.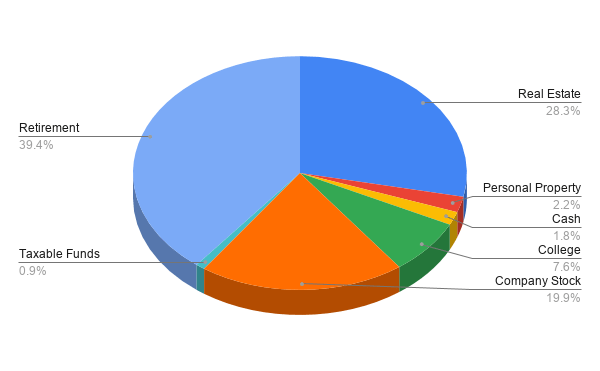 Our real estate is the equity in our home and our apartment in Chile. Our company stock is from Mr. ThreeYear's company and part of his yearly compensation. Our goal over the next few years is to beef up our taxable fund. It will be fun to watch the change in these percentages in 2020.
Spending Update
We are not-a-super-frugal family, so I hope our spending reports are helpful to look at/inspirational if you're not either.
You can also scoff at the ridiculous amounts we spend in all categories, and scroll this post, metaphorically patting yourself on the back in a self-congratulating manner, if that's more your style. Whatever floats your boat.
Here's our financial situation:
We're debt free, except for our 15-year mortgage.
We achieved our dream of location independence, so we're not in a hurry to reach FI after doing that.
We are a high income family, as per this calculator.
We are not planning to retire for another nine years.
We plan to retire in the FatFIRE category (here's the definition of that term).
We're not particularly frugal, although we have been working to get better at our spending for the past decade.
Notes on Our Spending Reports
We don't include our mortgage in the spending reports. These spending reports are a way for us to have a more realistic idea of what we'll spend in retirement, and since our mortgage will be paid off then, we don't include it.
We do include the costs we pay for health care, since we'll definitely be paying those costs in retirement.
Our spending reports don't show how much we save, only what we spend. But the less we spend, the more we have to save.
DECEMBER SPENDING
We use YNAB to track our spending, and we budget a month ahead, meaning we use money from the previous month, November, to pay for our expenses in December.
As usual, December was a very high spending month for our family.
CHARITY
Charity: $364.73. Our monthly contributions for our sponsored child, kids at the border, and church offering. While this was higher than it has been, it's still lower than I want our giving to be, so I've finally increased our giving plan for 2020.
FOOD
Groceries: $984.81. This is high for us, and actually several hundred dollars higher, because we opened a Costco account, but we didn't get the statement until January, and I didn't have a way to look at our total owed, so it will go into January spending.
Eating Out: $804.55. I know this is exorbitant. I see that. But part of our Christmas gifts to our families was taking them out to dinner at a nice restaurant, so that's included. Plus a pizza place, an Italian place, a Greek place, dinners at our neighborhood cafe, stopping at Chick-Fil-A on the way to the beach…. the list goes on.
FUN
Entertainment: $0. Technically, we spent about $40 on entertainment to go see the Stowe Botanical Gardens in Charlotte, and they were beautiful. But my mom gave me some cash to help with groceries while they were visiting, so I used that for the tickets and it didn't show up on my spreadsheet.
Fun Money: $409.05. Mr. Three Year bought a Sonos speaker (used) and a floor cleaning machine (used) and I bought coffee and treats for my colleagues and a hat from Peru.
Gifts: $59.96 A thank-you gift for my uncle who always does our taxes.
Christmas gifts: $2369.25 This includes cash gifts for our family in Chile and about $200 in gifts that Mr. ThreeYear gives his team at work. This year, I saved our credit card rewards and it paid for almost all of the non-work and non-Chile gifts.
HEALTH
Health Insurance: $447.68 This year, we switched to a high-deductible HSA account. In addition to our health and dental premiums, we also have $250 per paycheck taken out for our HSA fund. We have accrued a nice HSA balance after one year of contributing, so I look forward to watching that grow in the next few years.
Fitness: $530.72. Tennis and swim dues plus tennis lessons.
HOUSEHOLD
Clothing: $163.60. I bought a sweater and a shirt from Stitch Fix, which I'm not particularly crazy about, but was trying out, and Mr. ThreeYear bought some foundational garments from TJ Maxx (surprise).
Compost: $20. We have a monthly composting service.
Exterminator: $109. I am so ambivalent about spending money here but I hate cockroaches.
Haircare: $14.99. One haircut. We are all sporting long hair these days.
Home Maintenance: $244.47. I finally broke down and bought Christmas lights for our yard when they went on sale at Home Depot. Mr. ThreeYear bought a new mop system for the house, we got a new remote for the Apple TV, and a new clip for my garage door opener, which had never had one.
Household Goods: $555.82. Most of this is from Black Friday. Mr. ThreeYear bought a Roku and a Little Green Spot Cleaning Machine (yes, he is obsessed with cleaning machines). He bought some liquor in New Hampshire and we got some cleaning supplies at Dollar Tree.
Housekeeper: $250. They say you should spend money on things that make your life easier (okay, they don't say that in the financial independence community, but go with me here) and this money is the best money spent all month. Our new housekeeper came twice this month plus we gave her a Christmas bonus. It is so nice to have her.
Postage: $35. For postcard stamps to send out our Christmas cards which I STILL haven't finished mailing out.
Taxes: $3986.35. Our property taxes, due once per year.
KIDS
Activities: $230.50. Junior ThreeYear is swimming in a competitive league, and Little ThreeYear is taking weekly lessons as part of the tennis academy.
Expenses: $243.04. The kids are now eating lunch at school. I also spent about $80 in new glasses for Junior ThreeYear, because of an unfortunate incident involving losing his glasses out of the back of the trolley that was taking us to Christmas in Davidson. But I'm an idiot and ordered the wrong prescription for the glasses (it was my BIL's prescription because we'd ordered him glasses) so now I have to order more.
PET
Pet: $225.40. Pet food, Christmas presents for Lucy, and one pet sitting during the week of Thanksgiving.
TRANSPORTATION
Auto license and registration: $169.60. Taxes on one of our cars plus a pre-payment on a FastPass.
Auto maintenance: $83.79. Oil change.
Gas: $150.00. Perfectly round number. Kinda weird coincidence since we don't ever fill up with a certain dollar amount.
UTILITIES
Internet: $71.95. Our high-speed internet which we need because Mr. ThreeYear works from home. I called and renegotiated so it will be lower next month.
Subscriptions: $40.41. Ooma, Spotify, Skype, Netflix.
Electric: $98.34.
Natural Gas: $122.77. This is always higher in winter months.
Water & Sewer: $59.09.
Cell Phone: $99.85. Santa brought Junior ThreeYear a cell phone for Christmas! Which we vowed not to get him until 9th grade (he's halfway through 7th). He refused to use his Relay, unfortunately, and had to call us everyday from someone else's phone because his bus was late, so I think Santa made the right call. He's on Total Wireless with me, and our shared plan will be about $65. But, I had to buy two plans this month because Total Wireless won't give you a refund for an unused plan.
TOTAL: $12944.72 (minus Taxes, $8958.37)
Here it is in a condensed format:
December 2019 Spending
| CATEGORY | COST | NOTES |
| --- | --- | --- |
| Charity | $364.73 | Compassion International, Together Rising, church |
| Food | $1789.36 | standard groceries, lots of eating out and special Christmas meals with extended family |
| Fun | $2838.26 | no entertainment costs, but lots of Christmas gifts, and a few gifts for ourselves including a Peruvian hat |
| Health | $978.40 | health insurance and tennis costs |
| Household | $5379.23 | About $4000 of this is home taxes. The rest is housekeeper, exterminator, and Black Friday purchases. |
| Kids | $473.54 | kids' tennis and swim lessons plus lunch, eyeglasses |
| Pet | $225.40 | one bag of dog food, Christmas presents for Lucy, one week's dog-sitter |
| Transportation | $403.39 | registration costs for one car, oil change, gasoline |
| Utilities | $492.41 | phone, Spotify, Skype, electricity, natural gas, water & sewer |
| TOTAL: | $12944.72 | Without taxes, $8958.37. Without Christmas gifts, $6589.12. |
Thoughts on 2019 Spending
This year, I've felt all year like we have spent a ridiculous amount of money, especially on food. After doing so well in 2018, our grocery spending has crept up in 2019. Also, our eating out went waay up. Let's see how the numbers play out:
GROCERIES: 2019: $10,954.90. 2018: $8960.
EATING OUT 2019: $5159.15. 2018: $3175.
As you can see, our grocery expenses were about 20% higher this year over last year, and our eating out expenses were about 40% higher. If our spending continues to creep up in such a fashion, we'll be in trouble.
However, when I totaled our spending and saving, we've managed to save a much higher percentage than last year, and our highest rate in four years. Our plan of tricking ourselves into saving is working, however imperfectly. Also, our two boys are growing and they eat more. Not that much more, but still…
I haven't decided if I'm going to try and curb our spending in 2020 on food. I definitely have decided to cook with more vegetarian meals, because not only are they healthy, but it's good for the planet to eat less meat and dairy. To that end, I spent yesterday cleaning out our pantry so we could have all of our beans, grains, and bread flours in plain site to encourage more plant-based cooking.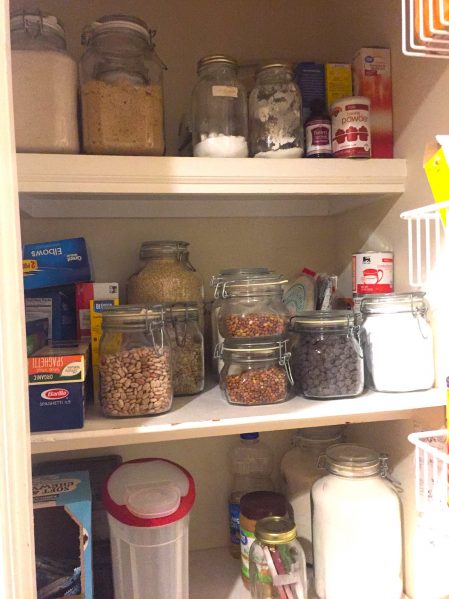 In general, this has been a year where we've given ourselves more liberty to spend. Some spending has been worth it and some has not, but we've been so disciplined for so long, that I know, at least for Mr. ThreeYear, this ability to spend a bit more without me always commenting on it has been a relief.
I suspect that 2020's spending will continue to be high in the food sector, but will be dramatically lower in the Home Maintenance category, since we've completed a lot of our big home maintenance projects. This year, our big projects will include our closet project (currently underway, details to come) and our laundry room project. We may or may not purchase a new fridge. All of these projects should be much less costly than 2019's, though.
We will probably spend a lot more on vacations in 2020, given our upcoming trip to Spain, and my insistence on spending at least one night in the Hotel Maria Cristina, a luxury hotel in San Sebastian (I am still sooo glad we stayed in the Marina Bay Sands in Singapore, and realize that for me, that splurge is worth it!).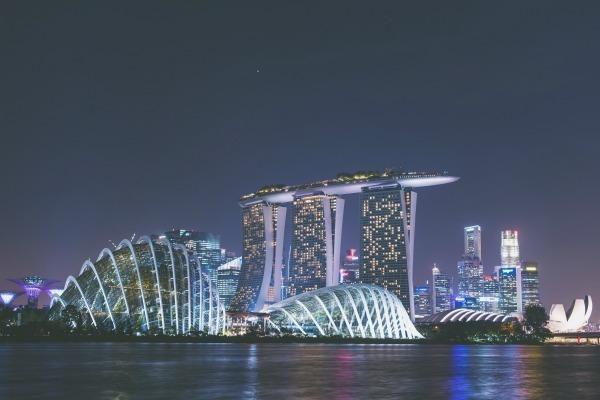 I think that at the end of 2020, our savings rate should be our highest ever, given the fact that I'll have an income all year and I save the majority of my income. Couple that with decreased spending in home projects, now that we've "settled in" more, and we're looking at what should be a strong saving rate.
January
I know these next few months will be busy, as Mr. ThreeYear is traveling quite a bit and we have a long second half of the school year ahead of us. Still, Mr. ThreeYear is excited for the year ahead and so am I. I've got a plan to implement good habits this year, rather than goals, and I'm looking forward to focusing on the things that matter.
I hope 2020 is off to a strong start for you and yours. As always, thanks so much for reading and sharing in our family's story. Happy New Year!