So many people think that travel is prohibitively expensive. They think, "I can't afford to travel internationally." But international travel can be downright inexpensive, if you travel to the right areas and use some tricks to keep your costs down.Is it a good decision to travel when you're saving for financial goals? When you're in the middle of paying off debt, should you plan an international trip? Should you go somewhere new when you're working so hard to eliminate all of your payments?
My very biased opinion is that you should make travel a priority. In my experience, life passes you by really quickly, debt payoffs can be slow, and children grow up quickly.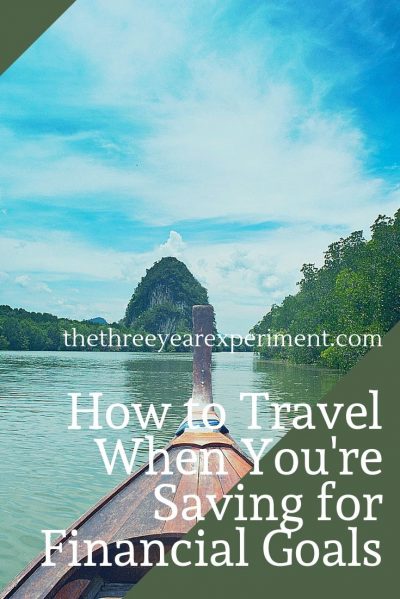 If at all possible, I recommend traveling during debt payoff or while you're saving up for financial goals because those memories will stay with you forever. They are the stuff of life, and you'll talk about your trips forever.
Of course, you could wait until you've hit your goal(s) and then take an epic trip. That's certainly more financially responsible. But when our family was paying off debt, we did opt to travel.
The key is that we paid for our trips in cash.
Sure, saving up cash to take cool vacations meant our debt payoff took a little longer. But taking several trips during those years actually made us more motivated to reach our financial goals, in order to take more trips like them in the future.
Deciding Where to Go
When we decide where to travel, I've found we almost always build a trip around friends. This hasn't been on purpose, but when you have the whole wide world at your disposal, it makes it a lot easier to pick a place to visit somewhere you have friends, as well.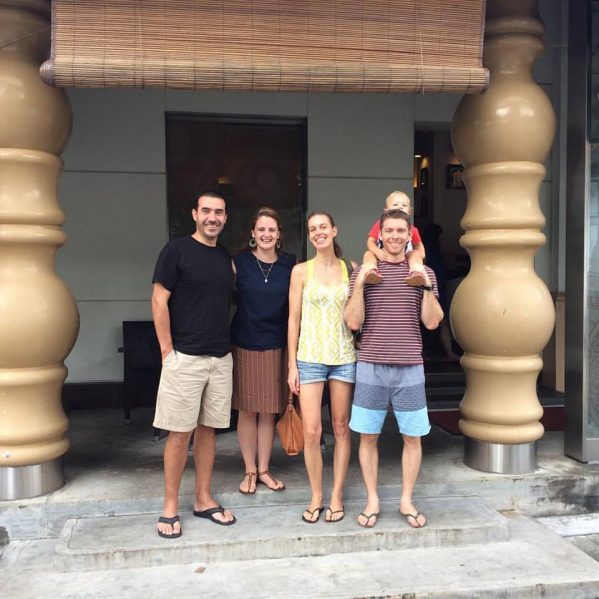 If you don't have a lot of friends who live internationally or even across the country, maybe you have friends who've been somewhere cool and highly recommend it. Or maybe you've always had a burning desire to see a certain spot and don't need to have anyone there to plan your trip.
I always use my friends as tour guides, though. When we're planning to travel somewhere, I ask my friends who live there or have been there what to do and where to go. It's much easier, in my opinion, to plan a trip if someone's already done it and can make recommendations to help me get an authentic flavor of the place.
One thing that's important to remember: you don't have to book international travel or go somewhere exotic to make a good vacation. You can go camping with friends right down the road or go visit family members in another state.
Related Reading:
While I personally love to book international travel, our family has made incredible memories on camping trips or visiting family members in the US.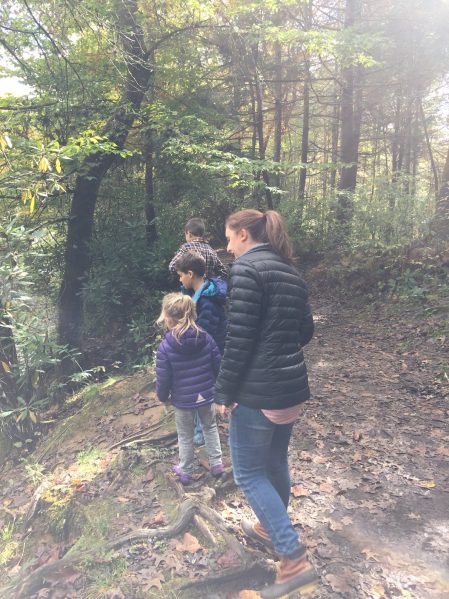 How Much to Spend
If you're saving to reach a big financial goal like paying off debt, I think your answer to this question has to be, as little as possible. Even though I recommend traveling during long, sustained savings periods, I don't recommend taking your dream trip during this time.
When Mr. ThreeYear and I were paying off debt, we took a trip to San Diego. We used frequent flier miles for the flights and stayed in an inexpensive hotel (this was before AirBnB).
Otherwise, here's my take on what you should be spending on travel. If you're in debt, I recommend spending no more than 5% of your after-tax dollars on trips as a maximum. If you spend any more than that, you may majorly delay your goals and lose momentum, something you definitely don't want to do with a goal like paying off debt.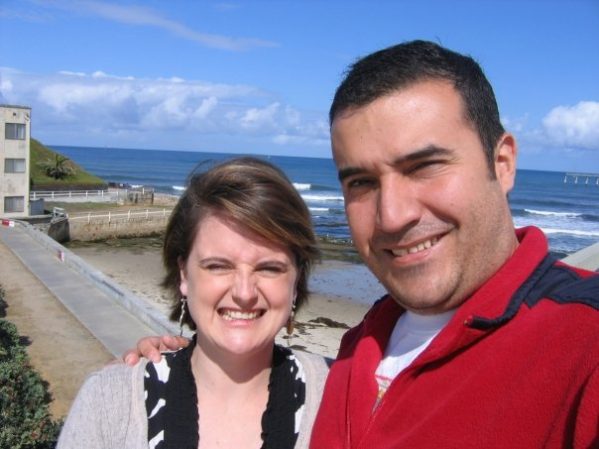 Here are some ways we've saved money when we travel:
Go during off-peak times. This is an obvious tip, but ends up being pretty difficult to do, especially if you have kids in school. It's hard to pull them out of school, leave work, or otherwise travel during a random Tuesday-Tuesday in October. But you'll end up using less frequent flier miles, pay less for flights, and/or score some sweet lodging deals. Block off the time way in advance.
Stay with friends: As I mentioned in this post, we stay with friends whenever possible when we travel. Part of the reason we plan vacations around where other friends are is the ability to stay with them for part of our vacation. Our home is open to friends staying with us, as well, of course: that's the best part of this strategy. You get to host friends in your area, too!
Go to an inexpensive area of the country/world: It's cheaper to stay in Hickory, North Carolina than it is in NYC. It's way cheaper to eat in Bangkok than it is to eat in Hong Kong. Just saying, pick wisely: Southeast Asia, Latin America, Southeast US… what's your favorite inexpensive part of the country/world?
Skip the most popular cities: Similar to the last tip, if you can pick the second or third most popular city in a country, like France, you may end up spending way less. Instead of traveling to Paris, how about traveling to Lyon? Lyon is way cheaper, has the Alps nearby, has its own cathedrals and towers, and has convenient airline flights. You'll probably also get a much more authentic French experience.
Plan Ahead
If you're in the middle of a big financial goal, and you want to pay cash for your trip, you're obviously going to have to plan ahead. This is very helpful if you're using airline miles, too, since you'll probably be able to get a better "deal" that way and not need as many airline miles.
Many times, you can book a hotel or rental car without having to pay for it, allowing you to make plans and reservations far in advance and giving you time to save up money in the meantime.
Saving for the trip might also help motivate you to save more and faster, since you have a fun reward lined up. One of my favorite parts of travel is the anticipation: I love planning my trips six to twelve months in advance so I can dream about my trip during the months leading up to it.
Just Do It
The hardest part of travel for my family is making the decision to take the trip. Once we've decided, everything else seems to fall into place. Sure, it may take us a while to save up the cash, get forms filled out to pull the kids out of school, and take the vacation days at work, but once your mind is made up, those details will sort themselves out.
We're currently in the process of deciding when our next trip will be, and it hasn't been easy. I've had frequent flier miles on hold several times, and we've ended up letting those reservations lapse without finalizing them. So I understand how difficult travel decisions can be. But if you're determined to take a trip, make the decision and do it. I've never once regretted it.