If you (like me) have trouble saving, may I recommend a psychological trick that may help you save a little more? Sometimes, when you feel like you spend more than the people around you, it can get discouraging, and you can start thinking self-defeating thoughts. While some people are incredible at saving in all areas of their lives, I've noticed that many people have gotten really good at saving in one particular area. They've found their personal savings superpower.
For Mr. Tako, it's eating out. While his family are super low spenders in general (especially taking out their mortgage and day care expenses), they just. don't. eat. out. Ever.
They've saved hundreds of dollars per month and thousands of dollars per year, compounded over time because they've mastered the art of eating in (and I do mean "mastered." Check out this post and this post on the delicious food Mr. Tako prepares at home).
Liz and Nate at Frugalwoods have arguably mastered everything, but they love seltzer, so they've optimized the price they pay for making bubbly water. They've figured out the hacks and tricks to pay as little as possible for their favorite beverage.
Now, eating all your meals in or making your own seltzer may sound awesome to you, or something out of the third level of hell. But, picking your one spending habit to improve does more than just save you money in this area. It actually psychologically sets you up for more success.
If you can identify one area that you'd like to master, spending-wise, then you can become the savings expert there. Maybe it's keeping your gas costs low even though you drive a lot. You might keep your grocery spending at $300 or less for three people (like Lily!). It could be your entertainment budget.
My Savings Superpower
In our family, one spending habit I like to say I've mastered is clothes (except for Mr. ThreeYear who has different feelings about clothes spending). I spend very little the boys' clothing because of all the hand-me-downs we receive (and they look super cute most of the time, if I do say so myself!). When I need clothes, I go to consignment shops or use ThredUp. We also use gift cards we receive at Christmas to buy shoes (because, life hack: nice shoes will make any outfit look more posh).
Now, compared to you, I might spend a lot on clothing. But, I've identified this as an area where I spend way less than most people I know and way less than we spend in other areas.
As I discussed in Friday's post, feeling optimistic about your money can improve your wealth outcomes. So, if you're feeling out of control about your spending, or bloated after a month of lots of expenditures, having one personal savings superpower can be the mental reminder you need that you are, in fact, good at spending. Even if it's just this one area, you've mastered it.
Your Savings Superpower
If you want to find your savings superpower, first, identify the area you're good at saving money in currently. Maybe you have a low cost cell phone and you've made it work for years. Maybe you grow a large garden every year and preserve quart upon quart of homemade salsa for winter. Think about where you're particularly good at keeping costs low.
If you can't put your finger on anything, think about topics your friends or family have asked you for advice. "Hey, how did you get those free airline tickets?" is probably a good clue that you're better-than-average at saving in that category.
You don't have to be an absolute expert in savings to have a savings superpower, either. I know that I'm never going to spend $0 on clothing for me and my kids, unlike some people who've successfully completed a clothing purchase ban. But I also know that for our family, our clothing spending has been significantly lower than spending in other areas, and people ask me about how I do it.
Honing Your Superpower
Once you've identified your savings superpower, you can figure out ways to get even better at saving more in that area. If your superpower is getting books for free, maybe you'll discover an app that pays you to read. If you exercise cheaply, you might find other discount gyms or trainers.
Again, the benefits are psychological. Feeling like a boss in one area of your spending/savings can remind you that you are, in fact, good at saving money when you're feeling discouraged. You can remind yourself that you are the go-to saving guru for your particular category, that you wrote the proverbial book on getting discounts.
Clark Howard says, "Saving money is a game of psychology, and demands consideration for and an awareness of the unconscious triggers that prevent us from keeping our money in the bank." By identifying your savings superpower, you're doing the opposite–creating an unconscious trigger that reminds you that you're good at keeping money in the bank.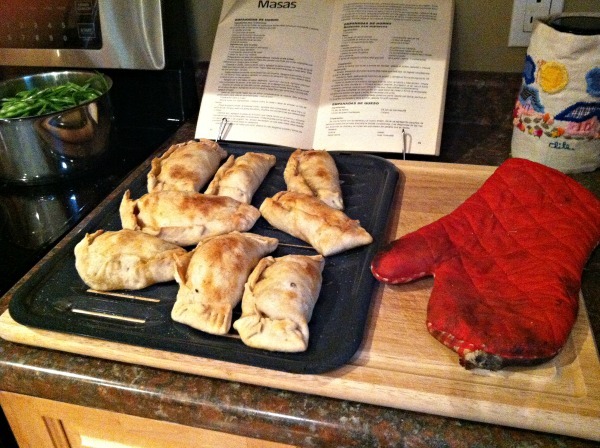 As you identify and grow your savings superpower, you're unconsciously painting a different picture of yourself in your mind–that of super saver. Then, you'll almost subconsciously adopt behaviors that go along with the image you have of yourself in your head. When I see expensive clothing on racks, I think something like, "Oh, that's not for me. I only buy a few pieces of clothing a season and I get them used." It helps that I also prefer to buy clothing from consignment shops for environmental reasons, because then I have another reason to resist buying something new.
What is your savings superpower? I can't wait to hear!