In July of 2016, I turned 37. My husband and I lived in New England, far from both sides of our family, because of his job. I longed to be able to live in a place with milder winters, see my family more, and travel for extended periods of time. I longed to be able to visit Chile and see his side of the family, more than once every three years.
So when he asked me what I wished for on that birthday, I voiced my crazy wish, "I want to be able to spend half the year in Chile with your family and half in the Carolinas with mine." At the time, it was impossible. His job kept him in New Hampshire, our kids were in school there, and we were far from financial independence. Yes, we'd spent the last eight years growing our net worth, first by paying off our $38,000 of consumer debt in 2008 and then slowly growing our net worth from there, but we were no where near the amount needed to quit work.
But the idea had been spoken into existence, and I started dreaming about ways for us to be able to unchain ourselves before I turned 40, or three years hence. The Three Year Experiment was born. I became Laurie ThreeYear, my husband is Mr. ThreeYear, and our boys are Junior and Little ThreeYear.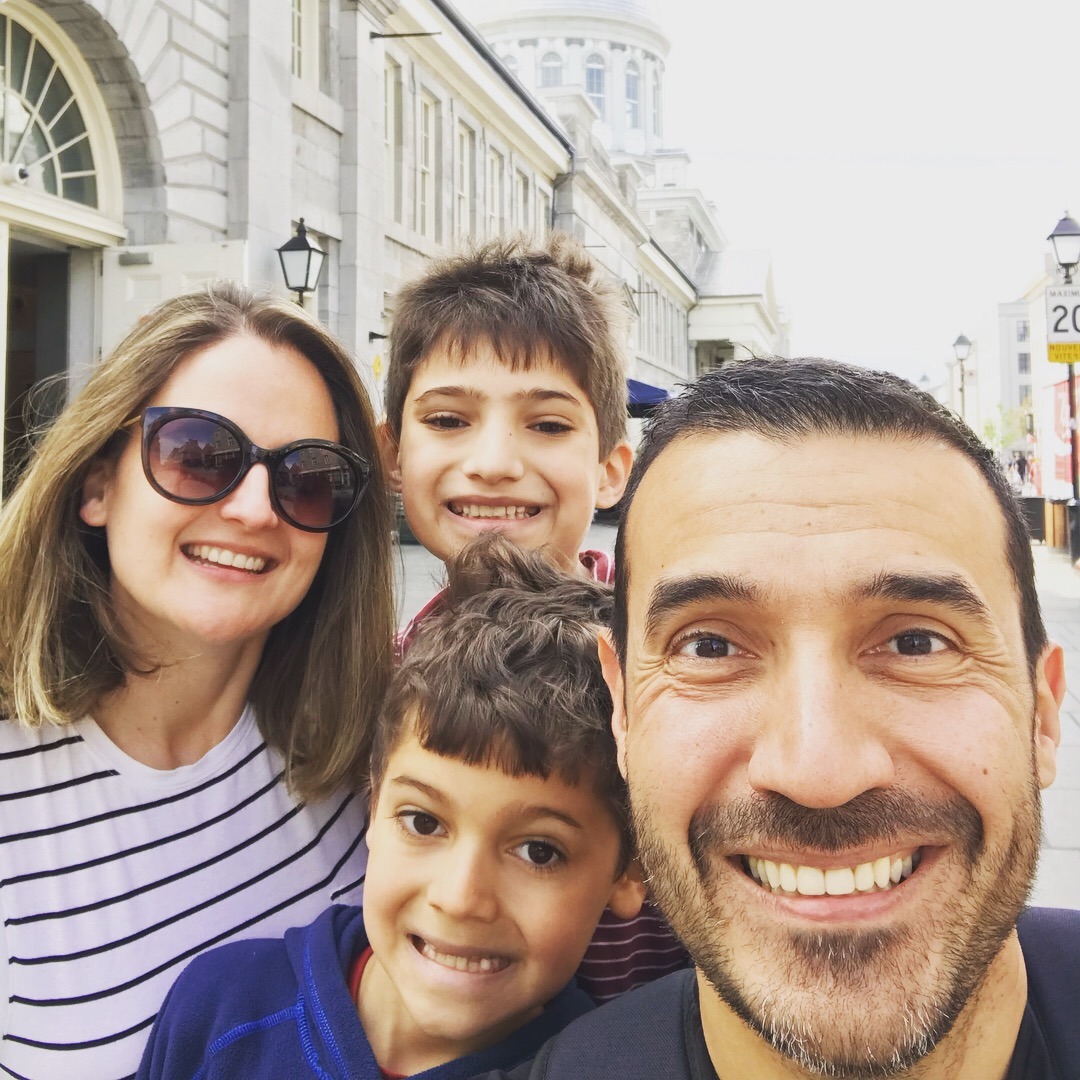 "If," I thought, "we double our current net worth, we'll have enough in the bank to make some non-traditional career choices. We can get remote jobs and travel to be with our families. We'll be able to be location independent, and go wherever we'd like, when we like." For the next year and a half, we talked, planned, saved, and invested.
Then, in April of 2018, an amazing thing happened: Mr. ThreeYear's boss gave him the green light to work remotely. We would have the best of both worlds! A job he loved so much that we'd moved over 900 miles away to New Hampshire and lived there for 8 years to keep it, that he could now perform from anywhere in the US!
While we wouldn't be able to travel around the world, which was one of our crazy ideas, we could pick where we wanted to live. And we chose the Charlotte, North Carolina, area, in a tiny town called Davidson, near Lake Norman.
We moved to the area at the beginning of this month and so far, have a pretty sweet life. We're 15 minutes away from aunts, uncles, and cousins, and a few short hours away from grandparents. We have the beach four hours away and mountains, so we can continue to ski (one of our favorite family activities) just two and a half hours away.
Best of all, being location independent means we can travel for long stretches during our summers. We have a trip planned to Santiago for Summer 2019, where we'll be able to spend weeks with our family there, practicing Spanish, eating delicious Chilean food, and taking side trips to Peru and to Chilean beaches.
Once we'd achieved our dream of location independence in just a year and a half, I thought, what should The Three Year Experiment become now? It was an experiment that worked! And worked remarkably well. Turns out, setting crazy goals and laser focusing on them makes your brain come up with creative, out-of-the-box ways to make them come true.
So I thought, why not make The Three Year Experiment about you? What are your dreams? What are your unspoken wishes, large or small, for living your ideal life?
In our case, setting goals, carefully reviewing our habits and finances, and talking and dreaming a lot helped us reach our dream of location independence (and hopefully by the end of 2019 we'll have come close to doubling our net worth, too!). Will that process uncover something for you?
I'd love to feature your story on the site. What dreams do you have for the next three years? Have you told anyone? Do you have a vague and fuzzy plan but no real ideas for making it happen? That's totally fine! If you're interested in being featured, reach out at laurie @ thethreeyearexperiment.com. I have some interview questions for you.
I'll be sharing your three year dreams and plans over the coming months. Meanwhile, I'll keep sharing how these average Joes are working on optimizing our finances to reach our net worth goal, how we're doing on our family travel plans, and other bits and pieces of our financial lives.
As always, thanks for being a part of our journey. I'm so grateful you're reading!